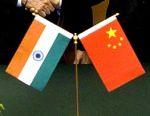 Prime Minister Manmohan Singh will meet China's new President Xi Jinping in Durban on Wednesday, the first bilateral meeting between the two leaders after the leadership change in Beijing.
Singh will meet Xi on the sidelines of the BRICS summit and their meeting is expected to provide an impetus to bilateral ties besides being a platform to take stock of things and go forward in the relationship.
Senior Indian officials said that India will not allow the bilateral ties to be held hostage by differences on the boundary issue, echoing the views of Xi, 59, who last week propounded five proposals for improving bilateral ties with New Delhi.
"We think we can be positive. We talk to each other about mutual concerns. We have managed to show that despite differences, China is India's single largest bilateral trade partner and are sure we have the ability to work together," they said.
Xi's proposal last week included keeping aside differences on various issues while improving mutual ties and accommodation of each other's concerns while dealing with "core interests".
He had also suggested that peace and tranquillity should be maintained on the boundary pending settlement of the issue.
Xi, General Secretary of the ruling Communist Party, was elected Chinese President on March 14, succeeding Hu Jintao.
The officials said the signals for India from the new Chinese leadership have been positive, including the various contacts New Delhi had with Beijing since when the leadership change process began.