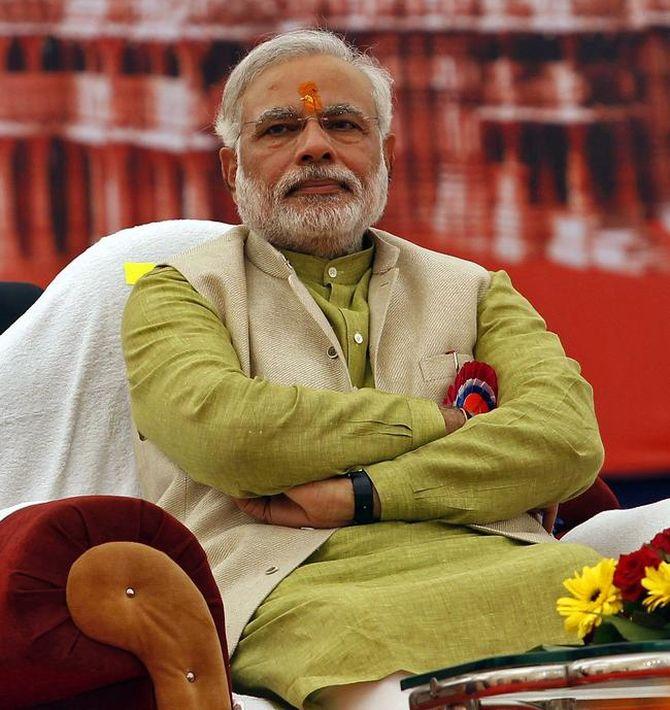 With Defence Minister Manohar Parrikar set to make a statement on the controversial AgustaWestland chopper deal in the Rajya Sabha on Wednesday, Prime Minister Narendra Modi called a meeting of top cabinet ministers ahead of the crucial day in the Parliament.
The meeting would be attended by Parrikar, Home Minister Rajnath Singh, Union Parliamentary Affairs Minister Venkaiah Naidu, besides others. Parrikar, who met the prime minister on Tuesday, is expected to address the Rajya Sabha at 2 pm during the short duration debate.
Earlier, Parrikar had stated said his Parliament address would include how and when necessary clauses or provisions were relaxed to suit the company.
Leader of the Congress in Lok Sabha Mallikarjun Kharge had earlier on Monday accused the Centre of pursuing a politically motivated campaign to defame the grand old party through the AgustaWestland copter scam.
Meanwhile, the Central Bureau of Investigation has started questioning former Air chief S P Tyagi for the third day at its headquarter in New Delhi in connection with alleged irregularities in the Rs 3,600-crore VVIP chopper deal.
The investigating agency had earlier on Saturday quizzed former IAF deputy chief J S Gujral in connection with this case.
Both Tyagi and Gujral were questioned at length in 2013, but the fresh round of questioning was necessitated after recent order of an Italian court which indicated corruption in the deal.