Prime Minister Narendra Modi and Home Minister Rajnath Singh on Saturday participated in a 45-minute yoga session along with over 200 top police officers of the country gathered at Kutch for an annual conference, which has been marked by a distinctive personal touch this time.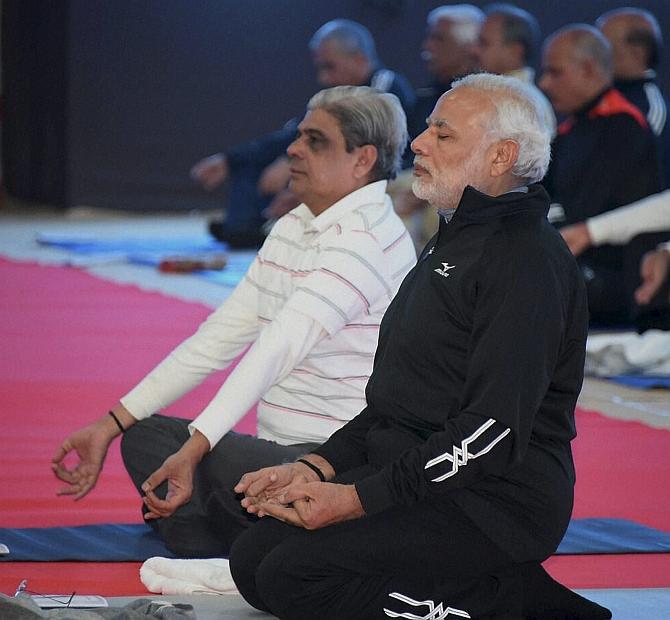 The three-day conference, which started on Friday, is being held at a tent city in Dhordo, around 80 km from the Rann of Kutch.
Modi, Rajnath Singh, Ministers of State for Home Haribhai Chaudhary and Kiran Rijiju and over 200 police officials practised yoga between 6 am to 6.45 am, said an official present at the venue.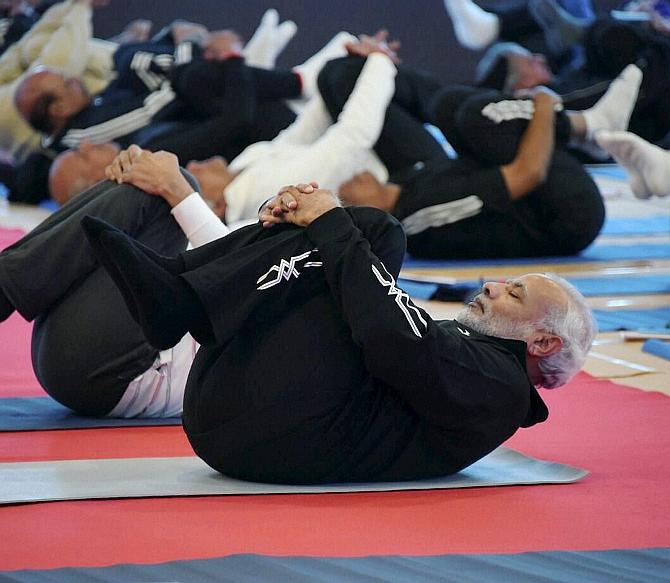 Later, the prime minister and his cabinet colleagues went out of the tent city for a stroll and witnessed a magnificent view of sunrise.
The conference of Director Generals and Inspector Generals of Police is organised every year by the Central Intelligence Bureau. Heads of NIA, CBI, IB, narcotics department and various police training academies are also taking part in the conference.
Images: Prime Minister Narendra Modi performs yoga during a session along with over 200 top police officers at a annual conference in Rann of Kutch, Gujarat on Saturday. Photographs: PTI Photo