From drinks with worms to a snake stuck in a woman's ear, here's the weirdest, funniest stories from the world around.
1) An unusual love bite for Valentine's Day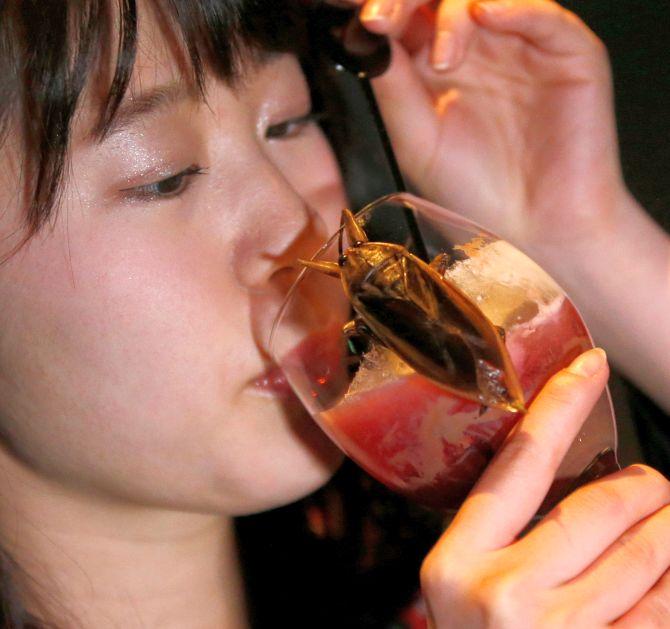 Valentine's Day can make any non-romantic want to gag.
Between chocolates, candy and overdone greeting cards, the over-romantic sentiments of the holiday can get to be a bit much.
However, Duranbar in central Tokyo knows how to spice things up. The bar offered a special menu of drinks and desserts made with insects, ranging from a cranberry and water bug cocktail to caramelized worms with assorted nuts. The whipped cream on certain desserts included the internal fluids of giant Thai water bugs.
Yum, bug fluid!
Love should be about adventure, after all, shouldn't it?
---
2) Heights of stupidity!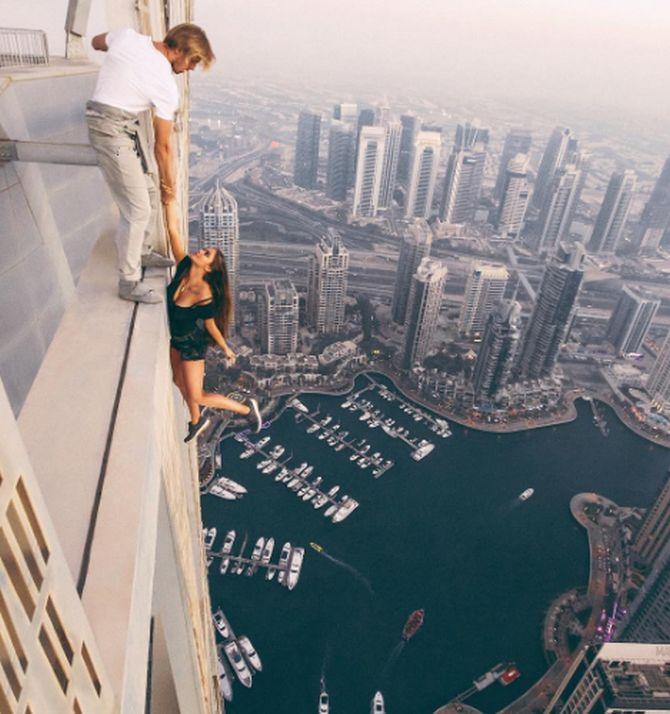 Talk about going the distance for a perfect photograph.
Viktoria Odintsova, 23, clamboured onto a narrow ledge on the CayanTower in Dubai.
The Russian first lent backwards over the huge drop and then climbed slowly down on to the ledge before dangling free in the air from the arm of her helper.
She posted the video on Instagram for her three million followers, where it quickly went viral, prompting many of her fans to criticise her for performing the stunt without any safety equipment.
They pointed out that she would not have had a chance of surviving if anything had gone wrong.
---
3) Perfect university course for chocoholics -- PhD in chocolate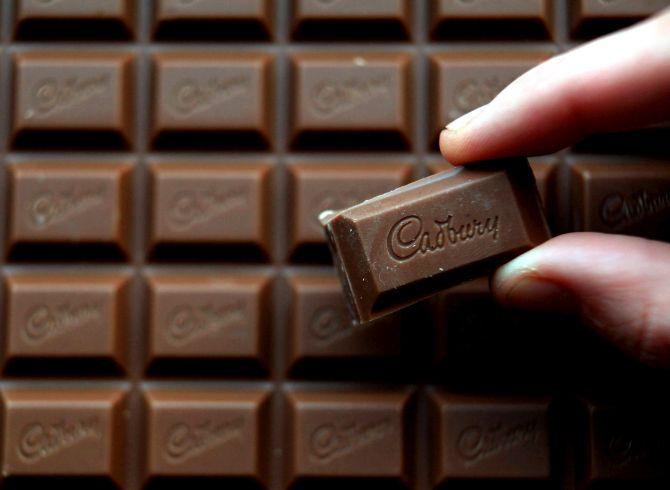 A university is seeking doctoral candidates to undertake a PhD -- in chocolate.
The University of the West of England is offering a £15,000-per-year grant to study the genetic factors that influence the flavour of Britain's favourite treat.
According to the prospectus, the successful candidate will study how the fermentation of cacao beans leads to specific flavour profiles.
Candidates have until February 27 to apply to the university's Faculty of Health and Applied Sciences in Bristol.
---
4) US woman gets pet snake stuck in large ear piercing!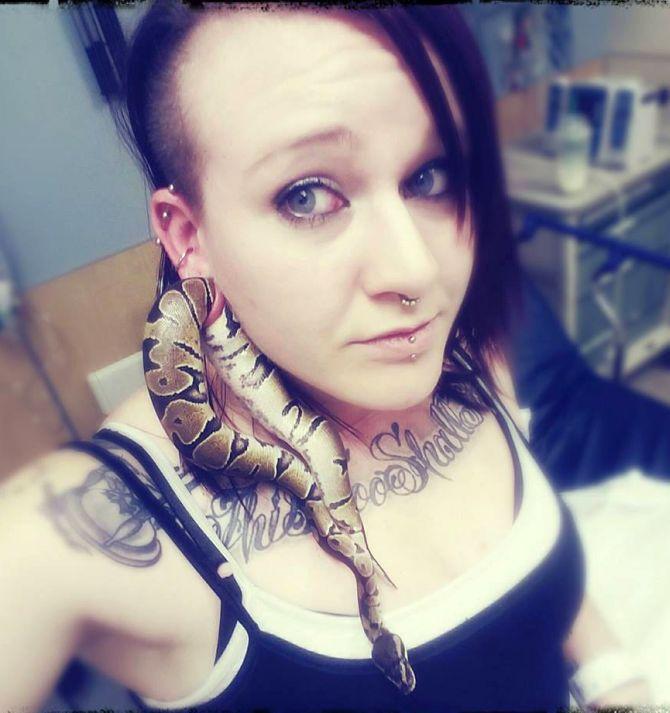 Emergency room doctors are famously full of strange tales of patients who have got themselves into the most eyebrow-raising medical situations
But it's certain that any ER doctor that had to deal with the situation Ashley Glawe of Portland, Oregon, found herself in last week would be dining out on that story for years.
Ashley is the proud owner of a slightly too-curious Ball Python snake named Bart, who recently thought that her gauged earlobe looked like the perfect place to slither on through.
Ashley was playing with her snake without her plugs in her stretched lobes when he decided to pop his head through the gaping hole.
Then, what began as a funny moment between owner and pet quickly turned into a problem when it became clear that Bart was too big to fit all the way through.
---
5) Meet the woman who shares her home with 1,100 cats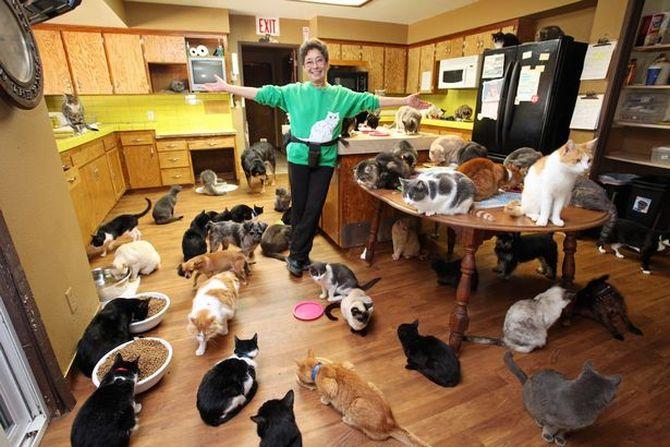 In 1992, Lynea Lattanzio's father asked for her help in finding a new cat. She came home with 15 kittens.
Since that day, 67-year-old Lattanzio has been surrounded by feline friends.
"I've taken in and lived with 28,000 cats. That's probably a record," she said.
The cost of housing so many cats is substantial, even after having trained as a vet herself to keep bills down.
Including staffing, food, litter, maintenance and medical fees, the sanctuary runs up a bill of roughly $1.6 million a year.
---
6) Hottest cut of all - Gaza barber wields blowtorch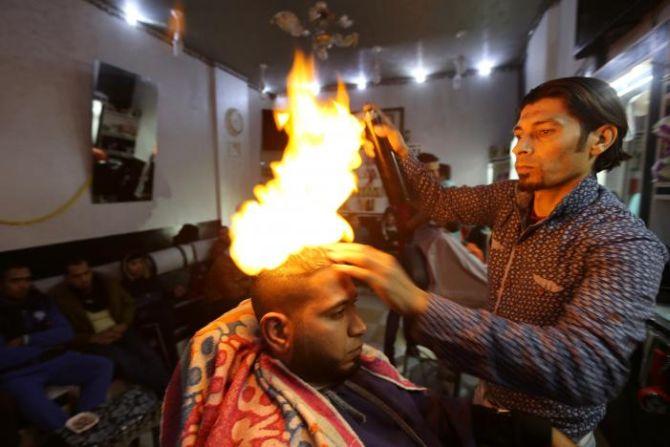 In Ramadan Odwan's barbershop in Gaza, hair isn't just blow-dried, it's blowtorch-dried.
"People have gone crazy about it, many people are curious to go through the experience and they are not afraid," he said. "People here love adventures."
In his salon in the southern Gaza town of Rafah, Odwan applied what he described as a protective liquid coating to a customer's hair before aiming for the head and pressing the button on a small blowtorch.
Odwan charges 20 shekels for a haircut and fire-straightening.