This week's collection of stories that prove we live in a truly mad, mad world.
1) She's a real life rainbow Rapunzel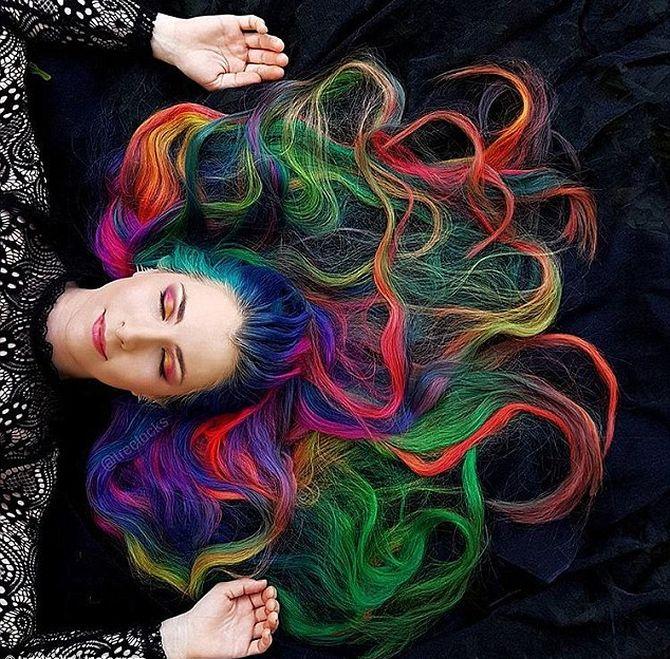 A woman from North Queensland, Australia has found thousands of Instagram fans thanks to her super-long flowing locks — but really, Rapunzel's got nothing on this girl.
That's because while 31-year-old Trisha Reibelt's hair has measured about four feet at its longest, it's not just the impressive length that has 'grammers going gaga.
Trisha's seemingly never-ending strands also stand out because she dyes them in stunning combinations of colours that are definitely not found in nature.
2) The world's most expensive cronut now claims to exist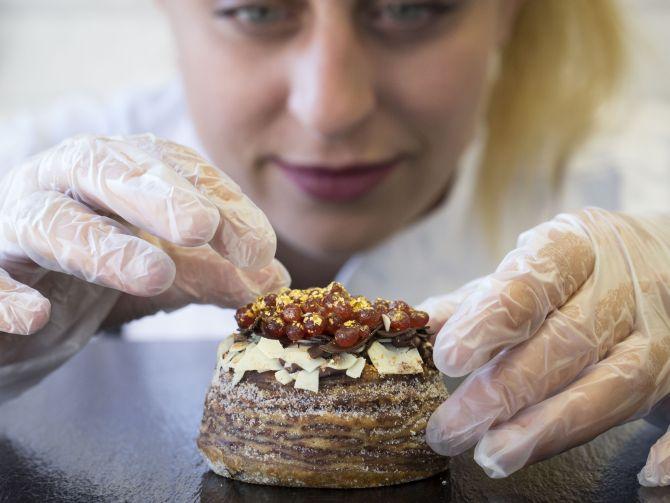 First we had the world's most expensive burger and now we have the world's most expensive… cronut.
Dum Dum Donutterie has created a luxury version of the doughnut-croissant hybrid, coming in at a (frankly ridiculous) £1,500 (Rs 1.32 lakh).
It contains Iranian saffron-infused butter croissant dough, Cristal Rose Champagne Caviar, gold leaf, Normandy butter (apparently a delicacy), powdered Nutella (not such a delicacy) and the world's most expensive Amedei Porcelana Chocolate.
3) First poo-themed dessert cafe set to open in Canada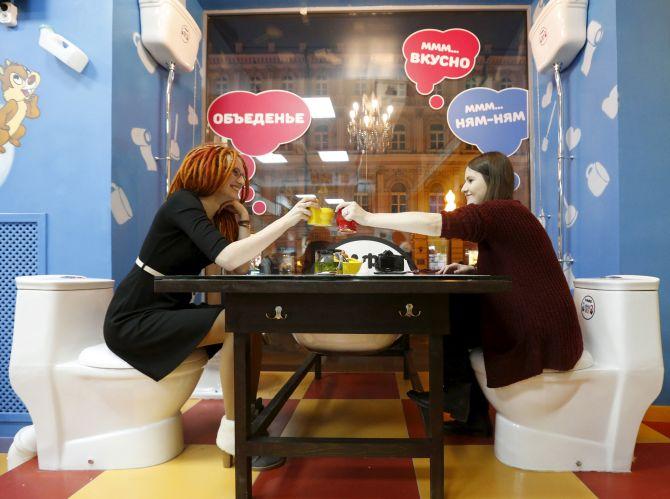 In Toronto, a new café is all set to raise a stink. Lien Nguyen's is hoping her "Poop Café Dessert Bar" will become the new thing. She said she first discovered the concept when she was visiting her mother in Taiwan a few years ago. The culinary management graduate said the menu will offer traditional Thai, Japanese and Korean desserts like patbingsoo (red beans with ice), as well as chocolate ice cream. Diners will sit on fake toilets and eat their food out of lavatory and urinal-shaped dishes.
4) Lithuanian village crowns prettiest goat in pageant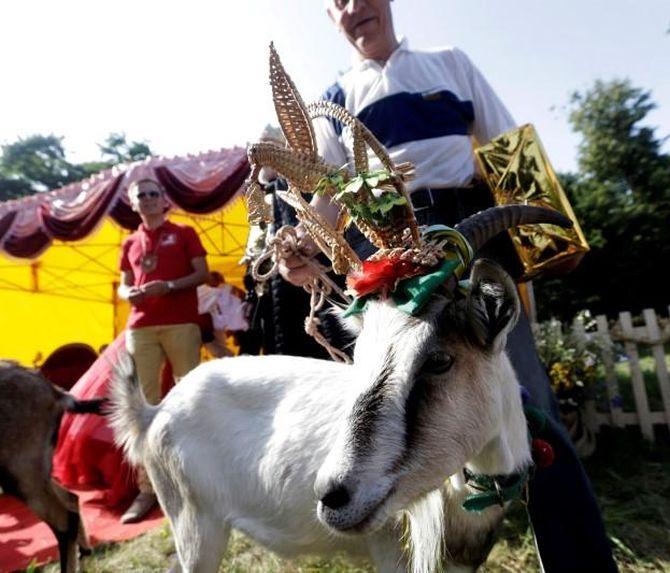 The Lithuanian village of Ramygala held its annual beauty pageant, with the top prize going to a 16-month-old female goat called Demyte, or 'Little Spot'.
It was the first time Demyte's owner, 74-year-old retired veterinarian Ferdinandas Petkevicius, had won the competition after six years of trying.
Six goats decorated with flowers were paraded on a red carpet before a jury comprising the local member of parliament, the head of the local school and a cucumber farmer. Several contestants stubbornly refused to walk and were instead carried by their owners.
5) Barking mad? First ever TV remote control for dogs
It sounds crazy but dogs will soon be able to channel surf for their favourite ­TV shows with the world's first pet-friendly remote.
The gadget has been designed with paws and dribbles in mind and will give Fido total control of the gogglebox.
Pet food maker Wagg, which is ­trialling the remote, says it is has been cleverly made from tough waterproof plastic.
Giant buttons with raised ­surfaces make it easy to switch channels and it gives off low-frequency squeaks that appeal to pooches.
6) Bengaluru firm's job offer: 'Pokemon hunters' wanted!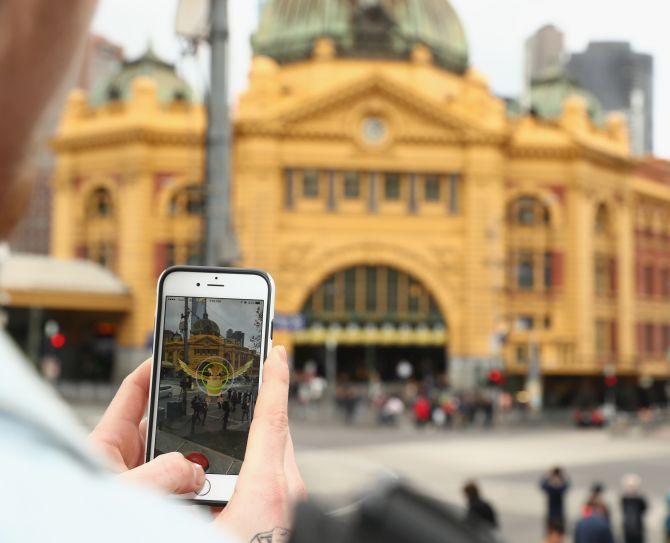 Hunting for Bulbasaur, Charmander and Pikachu - all characters in the augmented reality game Pokemon Go, which has lately become a global sensation just might turn into a fulltime legitimate profession for some!
Bengaluru-based Babajob, an online livelihood marketplace has advertised for a new job category 'The Pokemon Catcher' with applicants required to have "a vast knowledge of the Pokeman database."
7) These Japanese 'rent men' are paid just to listen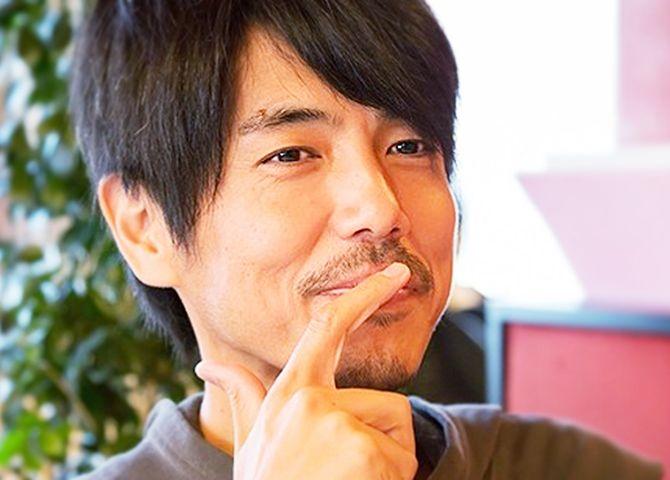 From lonely pensioners to Japanese schoolgirls with shattered dreams, Takanobu Nishimoto and his crew of middle-aged men will lend an ear to clients who would never dream of spilling their guts to a therapist or worse, their families.
Anyone in need of company can sign up to his online service to rent an 'ossan' -- a man aged between 45 and 55 -- for 1,000 yen ($10) an hour.
In recent years, a number of agencies have been offering "rent-a-friend" services paid by the hour. Customers can rent an agency employee as a fake friend, family member, or companion for various occasions such as weddings, funerals and parties. Some use them just to have a conversation partner to ease times of loneliness and isolation in old age.