1) Meet the real-life Little Mermaid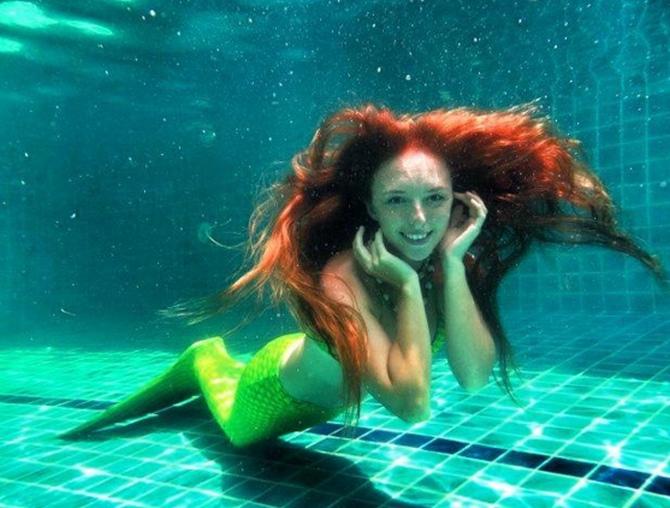 A Disney-obsessed girl who grew up idolising Princess Ariel has achieved her dream -- of making a career out of being a real life MERMAID.

Redhead Melanie Long grew up with her bedroom walls adorned with pictures of the princess, telling anyone who'd listen that one day she'd be The Little Mermaid.

Now the 25-year-old has swum her way to success.

Five years ago, she moved to Phuket in Thailand from her family home in Clydebank, West Dunbartonshire, to work as a scuba diving instructor.

It put her in contact with a Thai children's charity that was looking for models to dress as mermaids at a gala ball - an opportunity she grabbed with both hands.
She made her own mermaid outfit from scratch, worked on her breathing technique and now makes a living doing her dream job.
---
2) This house turns the world on its head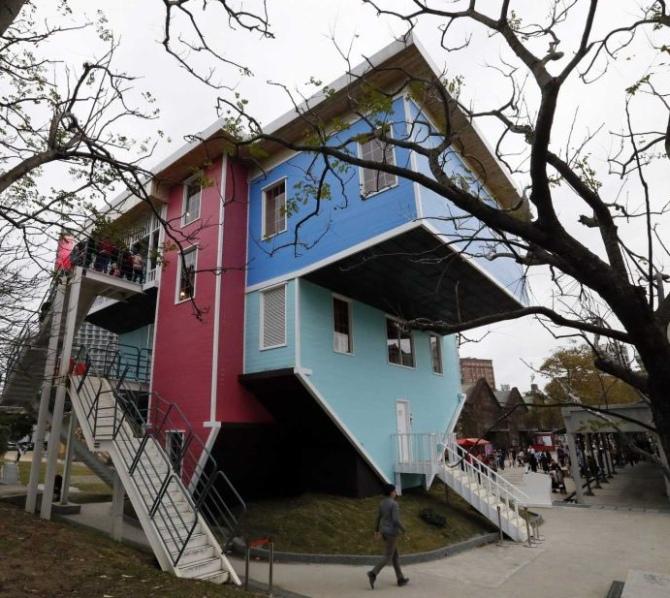 Building and designing a new house of your own might seem like a topsy-turvy experience, and for a group of architects in Taiwan it certainly was.
On commission from the culture department, they designed and built an American-style family house with one crucial difference: the home and everything in it -- from the car to the appliances to the toys on the floor -- are upside down.

The colourful home has three floors, a master bedroom and bath, and a garage. The designers paid close attention to details: the pasta on the dinner table hangs vertically as do the bathroom towels, and a computer in the study has yellow sticky notes attached.
---
3) Girl wakes up after surgery and is convinced she's Kylie Jenner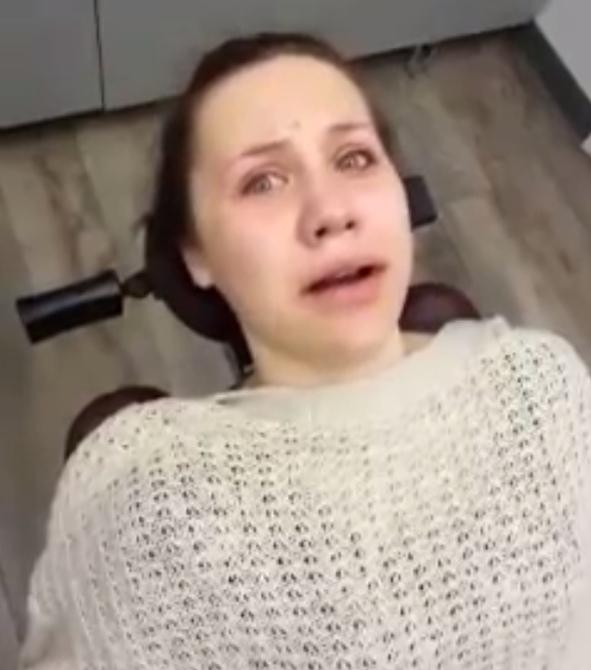 General anaesthetic can do strange things to people waking up after surgery - including convincing them they're reality TV star Kylie Jenner.

A girl, known only as Emma, is seen having just come around after an operation to remove her wisdom teeth.

And, astonishingly, she seems to think she's a member of 'the Klan'.

Emma, who is left with a swollen mouth after going under the knife, clearly believes she's the 18-year-old reality star, who's known for her luscious lips.

But, surprisingly, she's not happy about it.
---
4) Is this the world's most expensive pizza?
Pizza has long been seen as a cheap and cheerful food designed to be scoffed with a beer or eaten cold the morning after.
But now a company is attempting to rebrand the takeaway staple as haute cuisine by offering a version that costs and astonishing £500 (Rs 48,100).
Budget takeaway chain Pizza GoGo is offering customers a pizza with caviar, lobster, fantail prawns and white truffle oil -- and a sprinkling of 23-carat gold flakes. For the same price as a laptop or a return flight to New York, wealthy customers can shell out on the personal-sized pizza -- that also comes with its own red-carpet delivery service and even a butler to serve up the slices.
---
5) Man charged with throwing alligator into fast food restaurant


A Florida fast food restaurant got a customer it wasn't expecting when a live alligator was tossed through a drive-thru window by a patron.

Joshua James, 23, of Jupiter, Florida, had wanted to play a practical joke on a friend working at the Wendy's restaurant in Royal Palm Beach when he decided to hurl the reptile into the building, his parents said.

"It was a stupid prank," Linda James said.

James faces charges of aggravated assault, and unlawful possession and transportation of an alligator. The incident took place in October.

James found the 3-foot alligator on the side of the road and led the reptile into his truck, according to a Florida Fish and Wildlife Conservation Commission incident report cited by the station.

He drove to the Wendy's restaurant and placed an order, received a drink at the drive-thru window, and then threw the alligator through the opening, it said.
---
6) Job seeks panda impersonators for theme park exhibit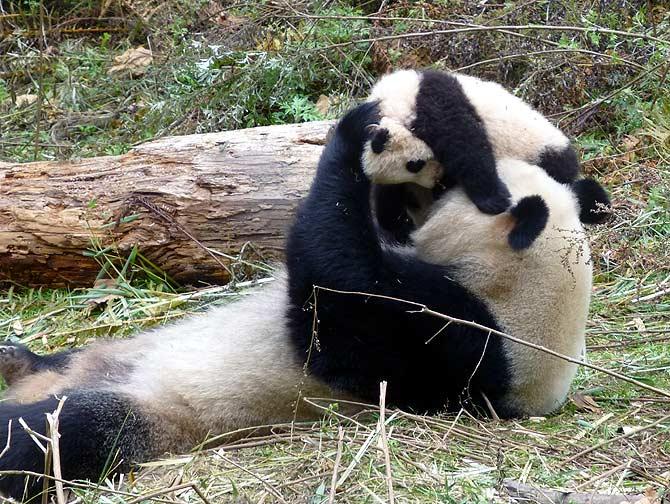 A British theme park is "recruiting for the wildest job imaginable" -- human panda impersonators.
The Chessington World of Adventures Resort shared a job posting on its Facebook page for panda impersonators willing to dress as pandas and mimic their behavior as part of the new "Pandamonium" exhibit.
The cryptic job opportunity is to search for people to become our Pandas...arguably the greatest job in the world," a park spokesman said. "These people will then take part in the new Pandamonium show coming to the resort this spring."
---
7) Russian teen wins month in hotel with pornstar in competition
Some people win a trip of the lifetime when they win a competition. Others are handed a bundle of cash.
Few -- if any -- have been given the prize recently awarded to a 16-year-old Russian boy: a month living in a Moscow hotel with a pornstar.
Ruslan Schedrin, said to be 16 and who has worked as a child actor, won the prize for being the 100,000th visitor to a new website selling virtual arms for computer games. Perhaps unsurprisingly, the teenage boy is delighted by the prospect of spending a month with Ekaterina Makarova - who, he says, has "good sizes".