Here's your weekly digest of the craziest stories from around the world.
The man with an ear on his arm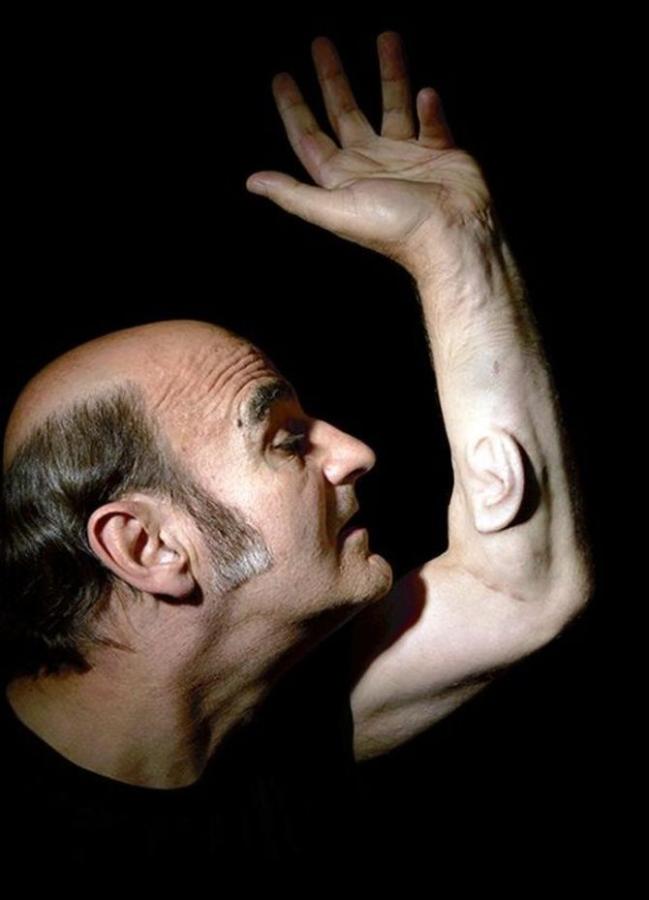 Photograph: Nina Sellars
Award-winning Australian performance artist Stelarc has grown a third ear on his arm for art's sake. He is now pursuing further surgeries to install a Wi-Fi connected microphone that will allow people anywhere in the world to listen to what he hears, and he hopes he can convince others of his vision.
Part surgical, part human, Stelarc's ear was first constructed using a frame made out of biocompatible material that's commonly used in plastic surgery. Once securely transplanted into his arm, the artist's own tissue and blood vessels morphed with the material and the ear is now a living, feeling, functioning part of his body.
---
KFC selling pink and black burgers in China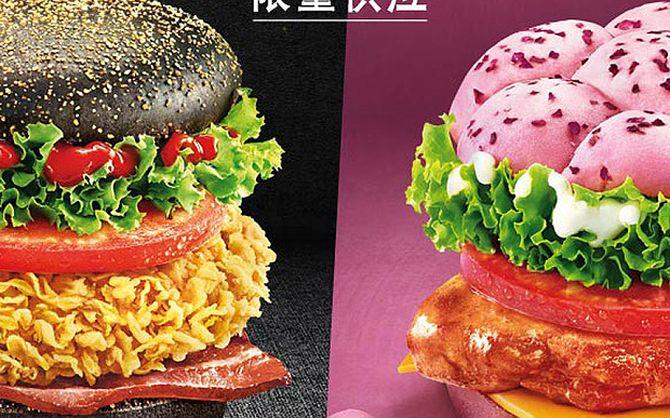 Photograph: KFC China

In order to boost plummeting sales, KFC China have gone the route of Burger King Japan and are offering quirky coloured burger buns.
The new pink addition to the menu is called the 'Rose Cheese Roasted Chicken Burger' whilst the black bun has been named the 'Black Diamond Bacon Spicy Chicken Burger'.
Photograph: Weibo

But unfortunately, they look a little different from promotional images. The burgers have so far received a mixed reaction on social media.
---
Burglar caught after leaving beef jerky snack behind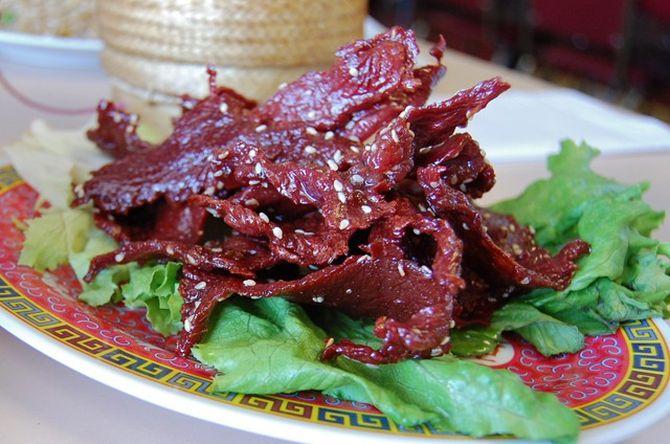 A meant-loving burglar has landed himself in jail after leaving a half-eaten piece of beef jerky on the floor of a house he had broken into.
After DNA belonging to Kristian Dee Evans, 33, had been found on the dried meat -- which he had taken from the victim's kitchen -- police went to search for him.
When they found him, they found he still had the items he had stolen with him, reported Wales Online.
Evans is now beginning a three-year jail term.
---
'Biggest great white shark' caught on camera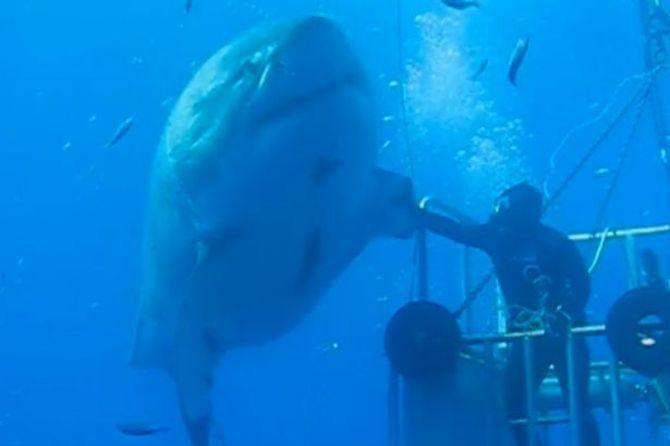 Photograph: Mauricio Hoyos Padilla

This is Deep Blue, a 20-foot-long, 50-year-old Great White shark that experts say is the largest shark ever caught on film, reported USA Today.
Filmed by Mauricio Hoyos Padilla, the shark was believed to be pregnant when the footage was shot, meaning Deep Blue has created babies that are probably hungry for you.
The shark was spotted near Isla Guadalupe, off the coast of Mexico, Hoyos Padilla's Facebook post noted. Pelagios Kakunja is based in the Mexican city of La Paz in Baja California Sur.
---
Elderly man smokes pipe as his car sinks in a lake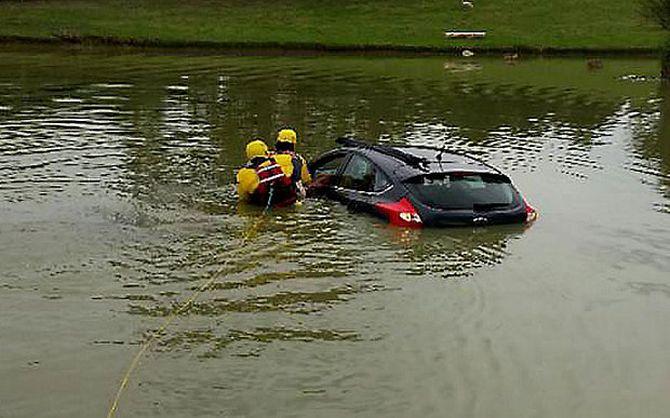 Photograph: Coutesy WMAS / SWNS
An elderly man calmly smoked a pipe in his car as it slowly sank in a lake, paramedics have revealed.
The man, who has not been identified but is in his 80s, had gone to the lake to fish.
He accidentally drove his Ford Focus into the water but seemed unfazed by the dangers, calmly smoking the pipe as he awaited rescue.
Emergency services were called to Oakham Farm Pools in Loxley, Warwickshire, shortly before 3pm on Tuesday, The Telegraph reported.
West Midlands Ambulance Service said that after his car ended up in the water, he smoked his pipe and chatted to the farmer who went into the lake in his waders. Firefighters carried him from his car back onto land.
He wasn't hurt or even cold but ambulance crews removed his clothing to ensure he didn't get cold and he was driven home in the ambulance.
---
Landlord discovers tenants keeping 317 kg pig in the house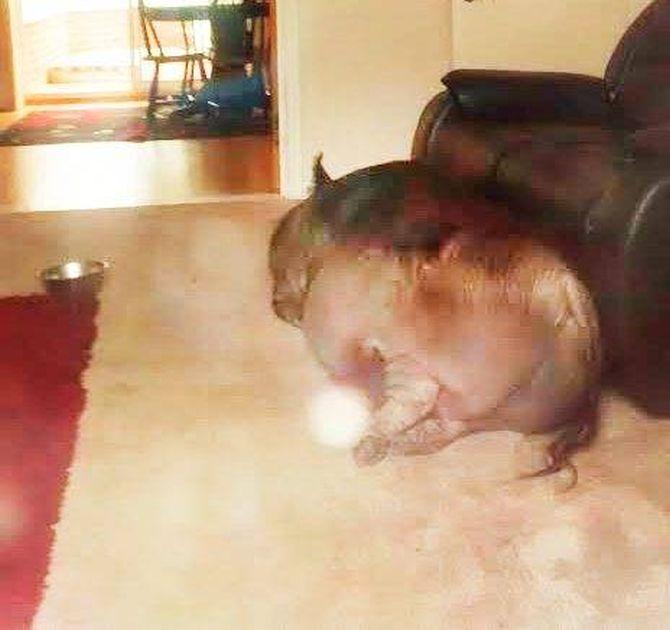 Photograph: Ross Parry
Dr Gary Armstrong rented out his father's home in Lea after he moved away from the area. Shortly afterwards, a tenant moved in.
For a short while, everything was fine. But then a builder working on the patio reported a large hole in the garden which was apparently the work of a large dog, Metro.co.uk reported.
It transpired, however, that it wasn't a large dog: it was a 50-stone pig.
'Friends, family and the professionals involved have all been stunned by what was found in the house,' Gary told the Gainsborough Standard.
The tenant had put 'no pets' on the application, but a dog was found during a routine inspection. It wasn't until a further inspection that a pig was discovered.
---
Professional surfer rides wave while on fire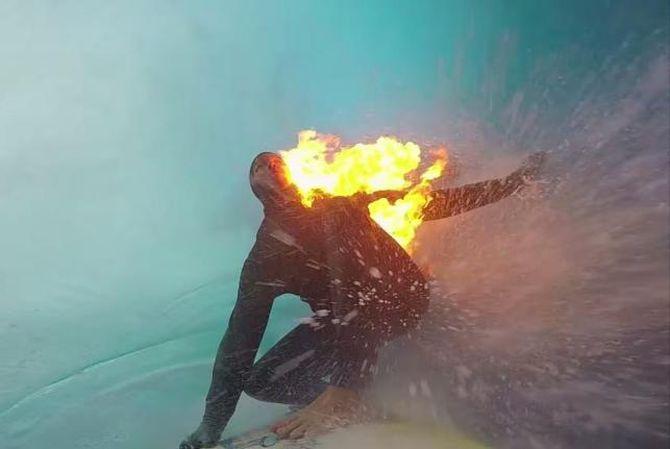 Professional surfer Jamie O'Brien travelled to Tahiti to shoot video of a unique aquatic stunt: surfing while on fire.
The video, posted to the official GoPro YouTube account, shows O'Brien's wet suit being transformed into a fire suit and lit with a blowtorch before he rides the waves with flames lapping at his back.
O'Brien's back is extinguished when a large wave grazes his back, but he remains on his board, UPI reported.
He said the fire stunt was inspired by a suggestion from a fan on Instagram.
---
3-year-old becomes mayor of small town in Minnesota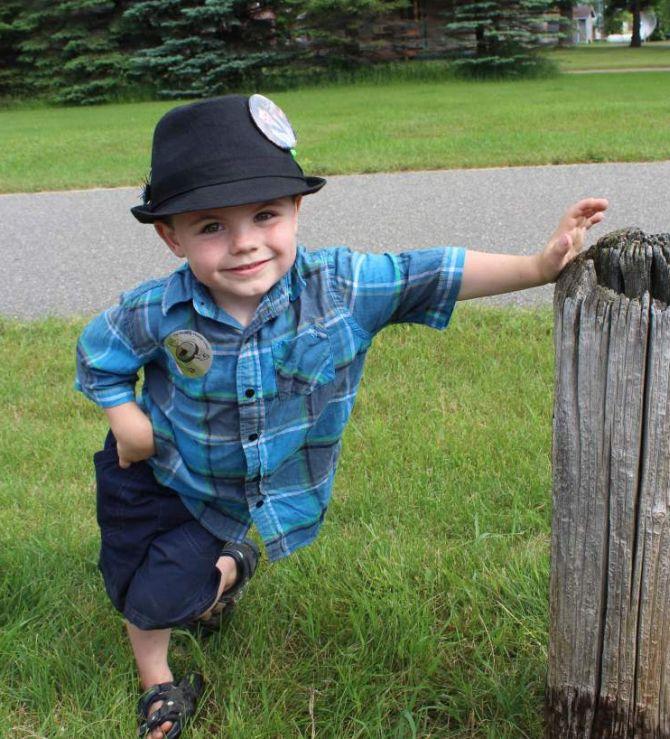 Photograph: Courtesy Jeff Baenen
A freckled-faced three-year-old boy has gotten a few valuable pieces of advice from his six-year-old brother since he succeeded his elder sibling as mayor of a small town in northern Minnesota.
James was named mayor of the town of 22 residents during the annual Taste of Dorset food festival. His name was drawn from a bucket during a $1 raffle to become mayor for a year, taking over for his brother Robert, who served as mayor for two years.
Anyone can become mayor of Dorset. A 4-year-old Chicago boy was once mayor and other candidates have included a local rooster who unfortunately met his demise before the drawing was held, according to an online description of the event, Reuters reported.