Here's your weekly digest of the craziest and funniest stories from around the world
---
UK PM Cameron says he is related to Kim Kardashian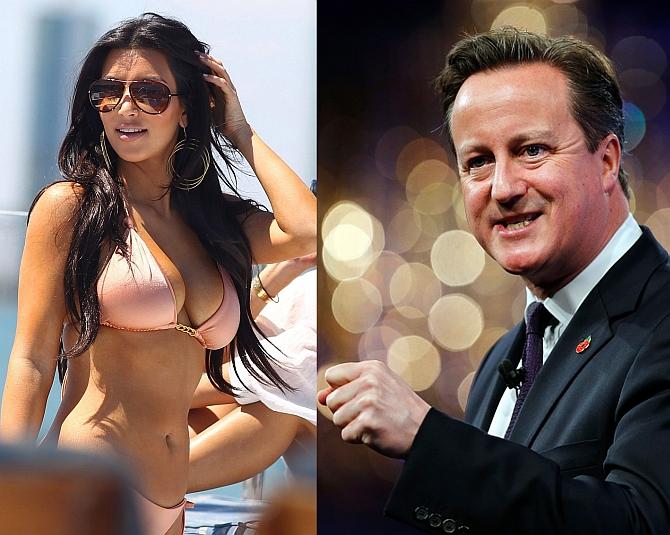 David Cameron has been keeping a secret. He is related to American television and social media personality and model Kim Kardashian.
In an interview with the Heat magazine, in which he also revealed he is afraid of rats, Cameron was asked if he watches Keeping Up With The Kardashians?
His surprise response? "No but I'm related to them. Did you know I'm 13th cousins with them? That's close isn't it?" he said.
The magazine did some digging and suggests Cameron is related to the Kardashians through a shared ancestor, Sir William Spencer, born in 1555. Asked if he fancied a family reunion, he replied: "That would be great, thanks."
---
Scented tees that smell good even after dozen washes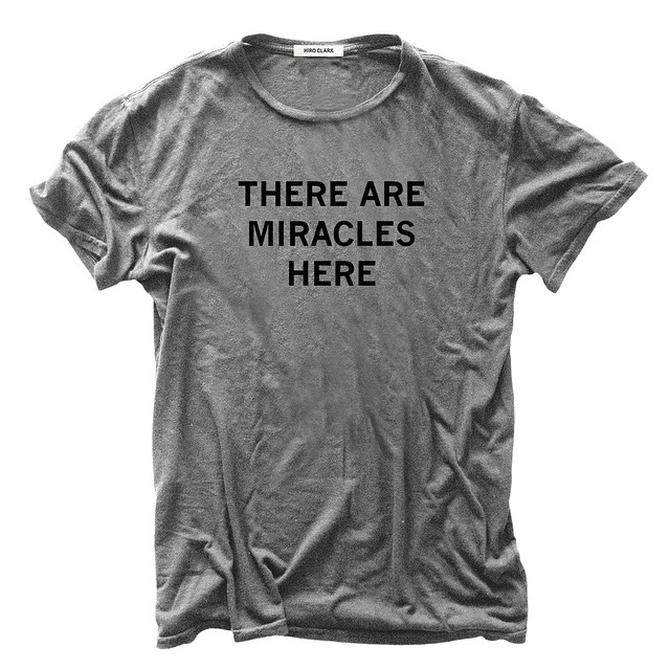 A Los Angeles fashion label has launched first ever scented t-shirts that will smell good even after dozen washes.
The LA based clothing label, Hiro Clark and the New York based perfume maker, Perfumery Le Labo have collaborated to bring a limited edition of t-shirts named 'Smells Like You' that have been infused with signature scent, the Independent reported.
Fabrice Penot, co-founder of LeLabo explained that they came with this idea as t-shirts were something that lovers stole from each other, to have their partners fragrance in it.
The company has made these tees -- costing $250 a piece -- available in white and grey color choices with two graphics: one, a woodcut design and second, saying "there miracles here".
---
'World's strongest dwarf' is in love...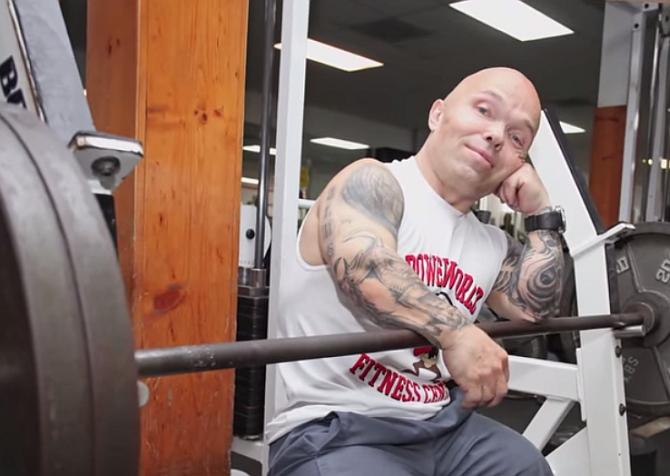 A 4ft 4in bodybuilding dwarf, who claims to be the "strongest man in the world," is in love with a 6ft 3in transgender woman.
The 52-year-old Anton Kraft, who has benched an incredible 36 stone, met his willowy lover China Bell six months ago and started dating, the Daily Star reported.
The 43-year-old from Florida, who was born male but has now transitioned to female and is Kraft's biggest fan, said that she thinks Kraft's weightlifting is so sexy because he's sexy, adding "when you hold a world heavyweight title, that means a lot."
The powerlifter, who only dates women who are more than a foot taller than him, says he enjoys dating a transgender woman because she was born a male and is doing the utmost to become as feminine as possible and he finds that most women born as women do not spend as much time on their appearance.
---
This Chihuahua may be the world's smallest dog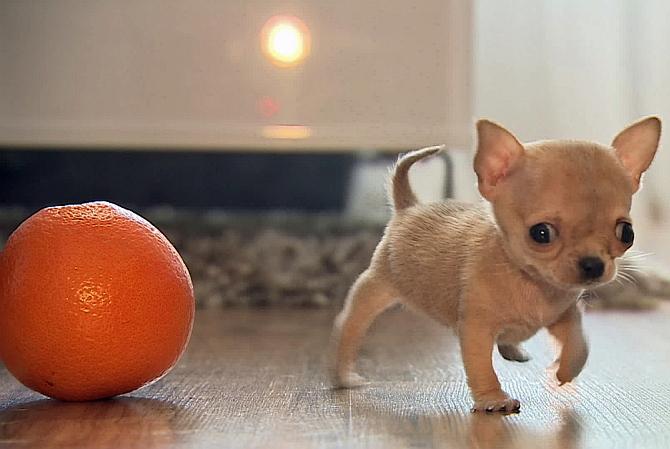 A baby Chihuahua named Toudi, may just be the world's smallest dog at 2.75 inches.
Just 12 weeks old, the pet, who weighs merely 10.5oz, is so small that it can easily fit in his owner's palm, the Daily Express reported.
The owners of the dog are hoping it would break the Guinness World Record.
---
This is the hottest pizza in the world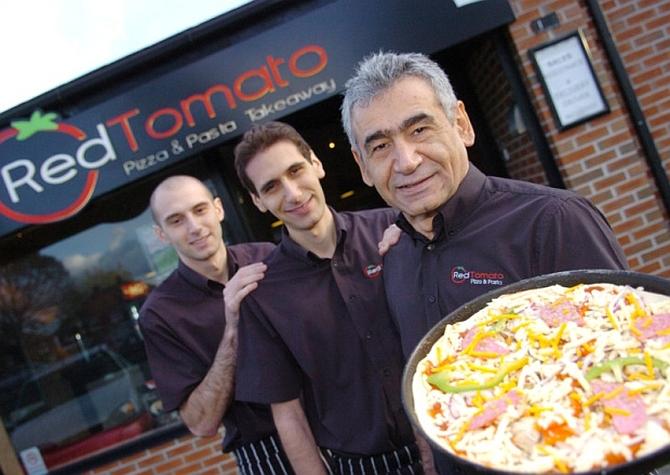 The Red Tomato takeaway's Hot Special pizza is set to enter the Guinness Book Of Records for being the hottest in the world.
Chilli expert named Frank Jay, who helped pizza boss Parviz Hayati create the sizzling sauce for the Italian treat, said that the pizza was "extremely uncomfortable" and was hotter than police pepper spray, the Daily Star reported.
Jay said that an average jalapeno measures about 2,500, and their sauce included Scoville chilli, which has heat rating of more than 13million, resulting in extremely uncomfortable and long-lasting burn.
The makers had even called an ambulance crew to treat the 9 diners who sampled the pizza during an eating competition at Parviz's pizzeria in Doncaster, South Yorks, United Kingdom.
---
Meet the coffee painter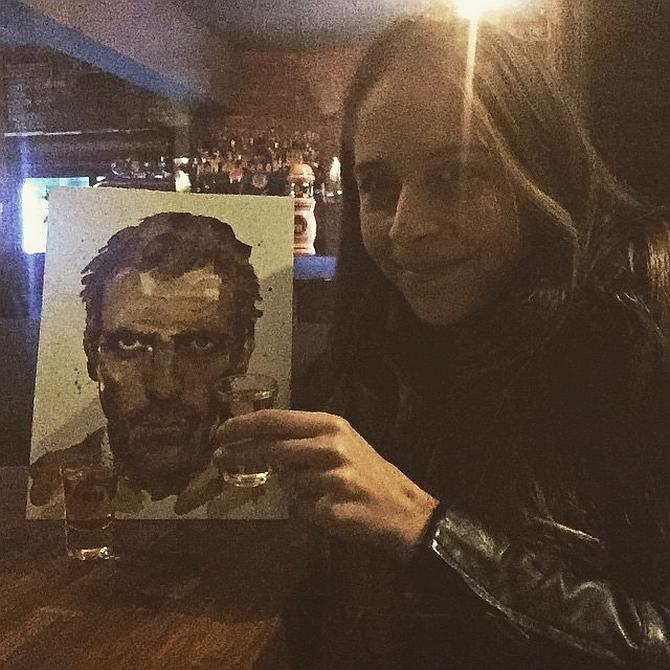 A commercial artist named Maria A Aristidou makes incredible portraits, but the reason they are different is that she makes them using coffee instead of paint or watercolour.
Her work, which include portraits of several characters from Star Wars and pop icons like Mario, Wall-E, are impressive richly detailed interpretations, the Vereg reported.
Aristidou has been sharing her coffee paintings online, which have picked up steam in recent weeks.
---
The couple who's getting married 38 times around the world in 83 days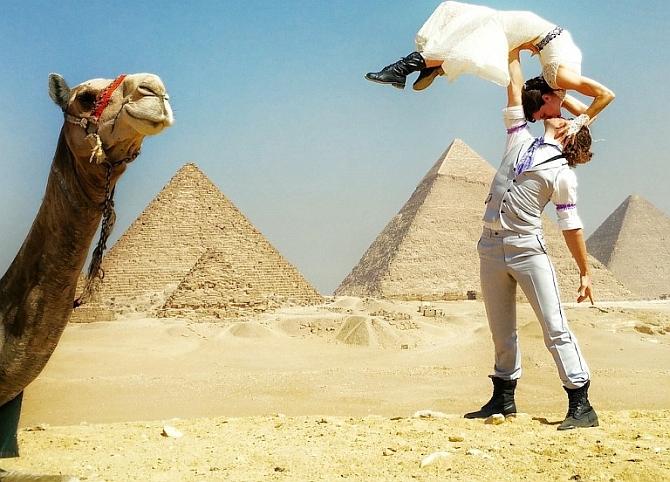 This Los Angeles-based couple wanted to do things differently at their wedding and hence decided to tie the knot 38 times around the world in just 83 days.
Cheetah Platt and Rhiann Woodyard, who are professionally trained acrobats and have planned unique wedding ceremonies in 11 countries, said that since they lived in an expensive state, they decided not to spend a lot of money on a single day, instead Woodyard came up with idea of having "worldwide wedding," Fox News reported.
Platt explained that he wanted people to know that this worldwide wedding was not only adventurous but was also cheaper than an average "good wedding" in California for one day.
The couple has a donation page set up via Honeyfund, and are now only little over $1,000 short from their original budget of about $6,000.
So far, they have married in front of the pyramids in Giza, the Ajanta Caves in Thana, India, a Masai village in Nairobi, Kenya and a castle in Dublin, Ireland-and many other historic global sites.
---
Sorry Scots, but world's best whiskey is Taiwanese Kavalan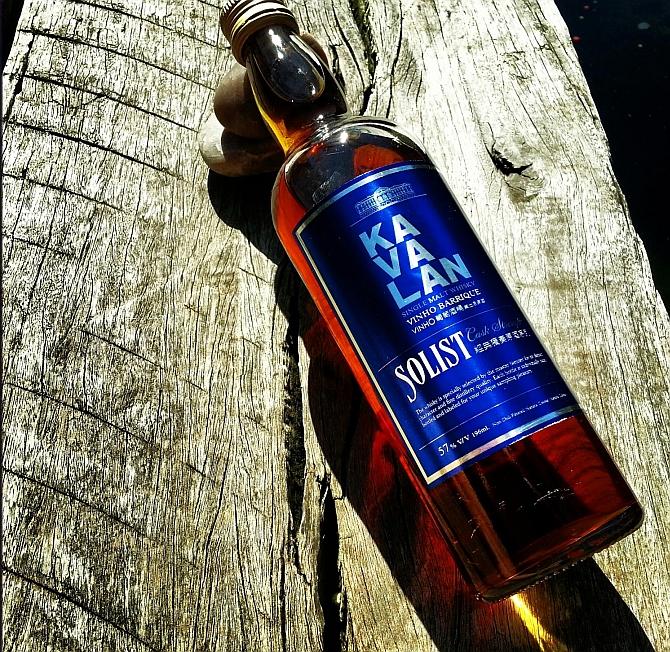 Taiwan's Kavalan Solist Vinho Barrique is now officially the best single malt whiskey on earth.
Kavalan Solist Vinho Barrique, which has previously won a number of prizes including a gold awards from the Beverage Tasting Institute, is named the best single malt at the 2015 World Whiskies Awards, the Independent reported.
The ceremony also saw prizes go to whiskies from Scotland, Japan, Ireland, France, Sweden, South Africa, Australia and the US.
It is produced by the King Car distillery, founded in 2005, in the Yilan County area of the island where it is matured in American oak barrels that previously held white and red wines.
The taste is described by the WWA website as: "Surprisingly smooth on the palate. It's like Bourbon-infused milk chocolate" and "Immediately and subtly liquor rich."
---
Michelin-starred restaurant has an idea to cut cancellations
The Clove Club, the east London domain of the Michelin-starred chef Isaac McHale, is to become what is believed to the first restaurant in the UK to introduce a ticketing system, making diners pay for their food in advance and ensuring the establishment gets its money, regardless of whether anyone turns up.
From June anyone hoping to enjoy Mr McHale's Orkney scallop with hazelnut, clementine and Perigord truffle or his flamed Cornish mackerel with rhubarb will have to go online and pay upfront for the £65-a-head (almost Rs 6000) five-course menu or the £95 (Rs 8752), nine-course option.
They will still choose and buy wine on the night, but if they don't show, it is tough luck and no money back.
---
Mother-in-law's tombstone topples on Pennsylvania man, killing him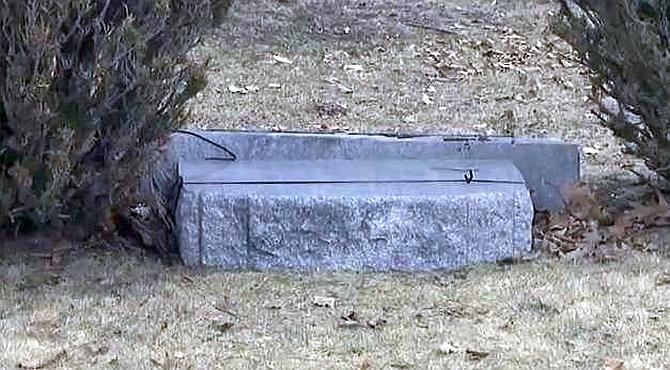 A man in Pennsylvania, United States, was helping decorate his mother-in-law's tombstone on Monday ahead of the Easter holiday when it suddenly toppled over, pinning him underneath and killing him, a cemetery caretaker said.
The 400-pound stone fatally injured Stephen Woytack, 74, of Scranton, said Edward Kubilas, caretaker of St Joseph's Catholic Cemetery in the eastern Pennsylvania town of Throop, just outside of Scranton.