There are hotel rooms with a view.
Then there are glass hotel rooms that hang up to 3,000 feet off the side of a remote Asian mountain.
The new "hanging hotel" promises the latter, and it's definitely not for the faint of heart.
Photographs: www.naturavive.com/web/skylodge-adventure-suites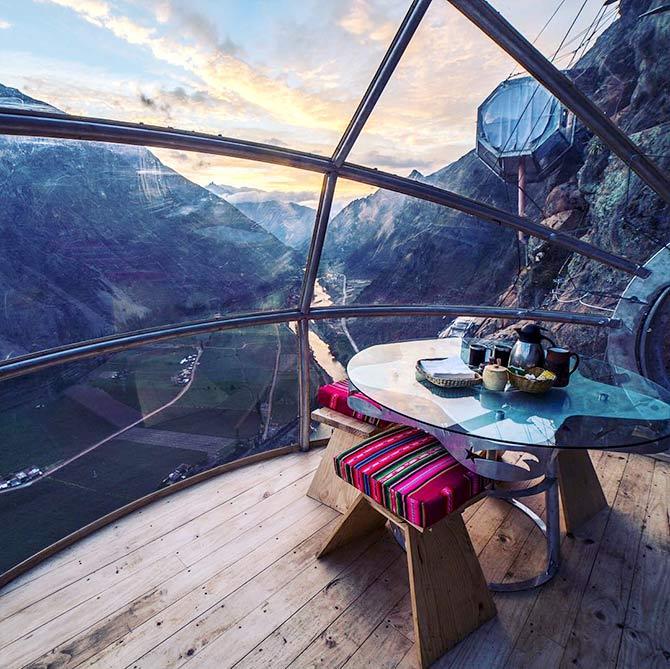 Welcome to the spectacular Skylodge Adventures Suites, glass lodges precariously situated on the side of a cliff in Peru's Sacred Valley.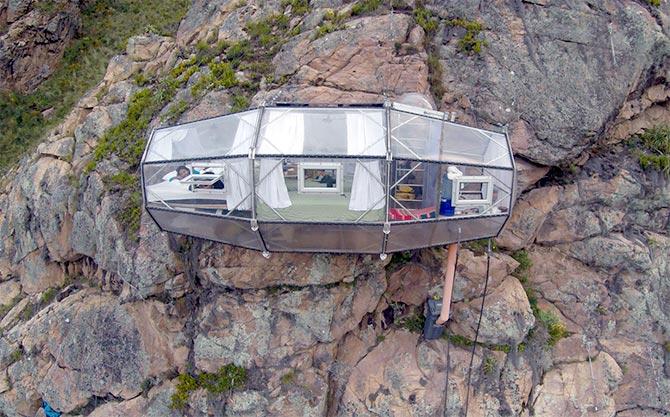 Suspended 1,200ft off the ground, these crystalline pods are accessible only after climbing the rock face or hiking a daring trail featuring a zip-line network.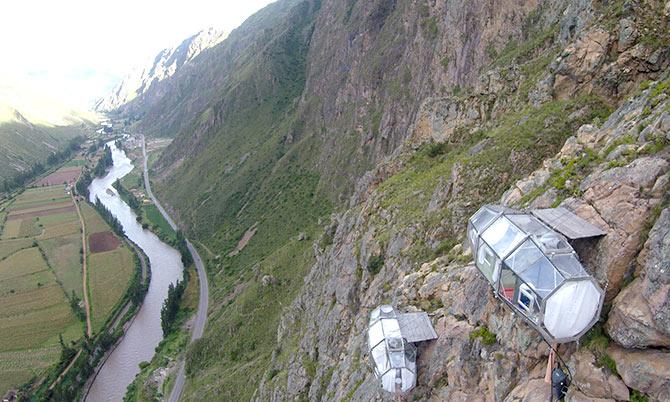 While on the cosy side of things, the pods aren't teeny tiny. They measure in at 24ft in length and 8ft in height and width, and they're crafted from aerospace aluminium and weather resistant polycarbonate, so they're perfectly safe.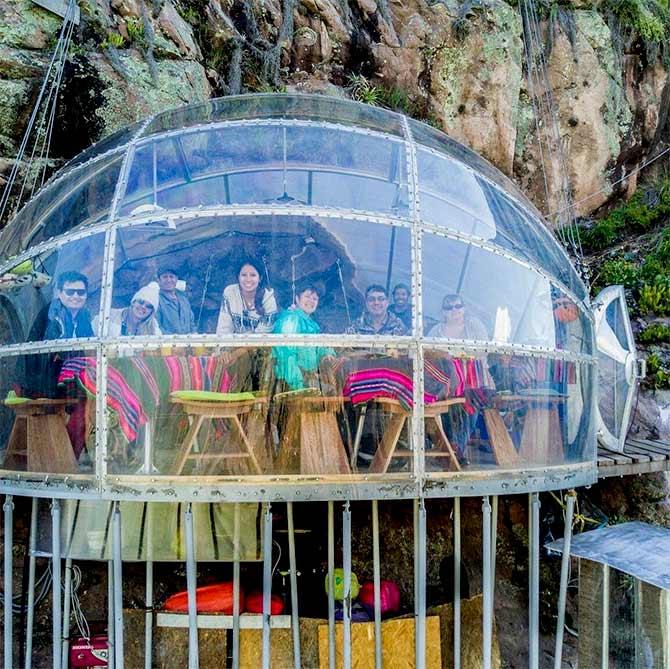 The Skylodge adventure suites can fit up to eight people.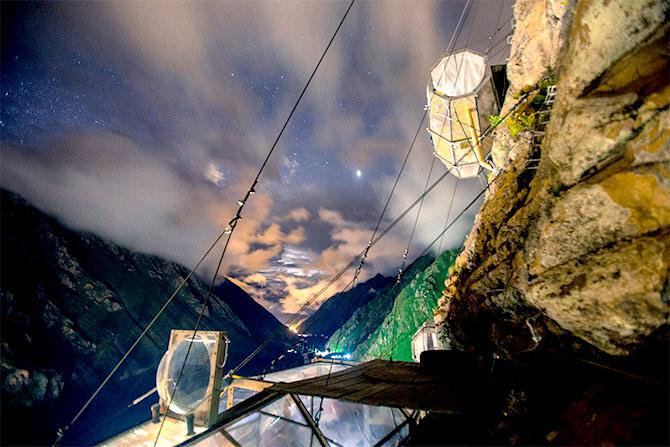 The motivation behind this unique structure was to offer "a unique experience that [reconnects guests] with nature or make them realise what really luxury can be," said Natalia Rodriguez, the SkyLodge manager.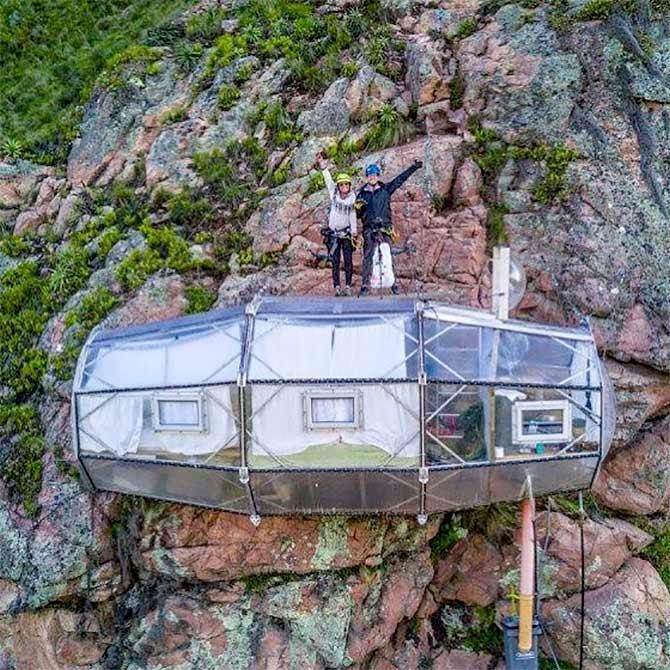 The suites are the brainchild of adventure company Natura Vive -- who encourage guests to embrace their inner adventurer: Once you're ready to leave your suite, you can zip-wire down.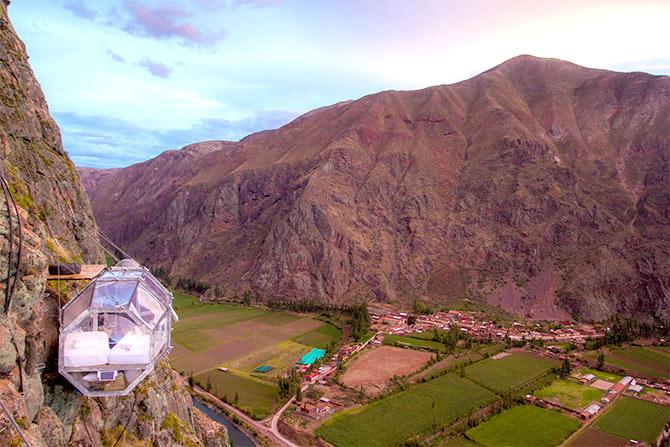 Prices start for this adventurous holiday $400 (Rs 25,950) for a night. The cost of the room includes iprivate transportation to and from your hotel, equipment, guides -- plus a gourmet dinner with bottle of wine, and breakfast over the Sacred Valley.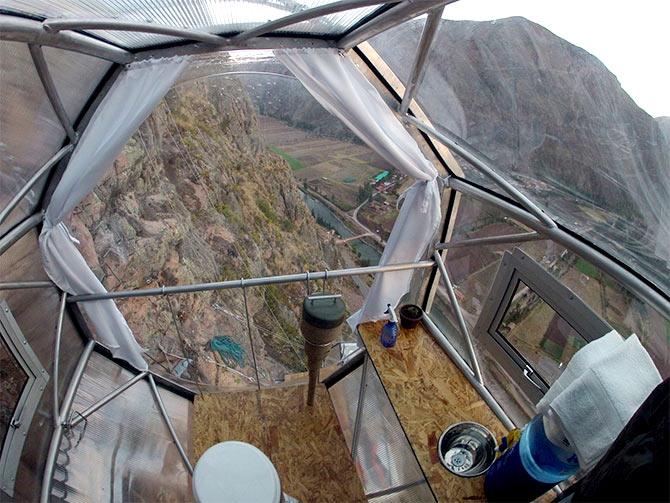 The pods include four beds, a dining area and a private bathroom.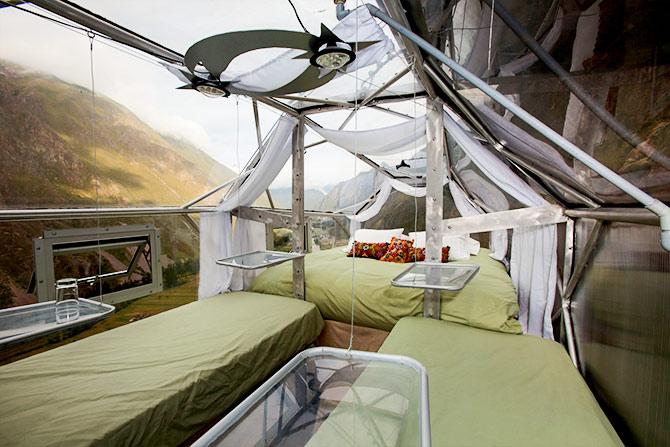 The beds have down pillows and quilts, ensuring you'll sleep well, if you aren't distracted by stargazing.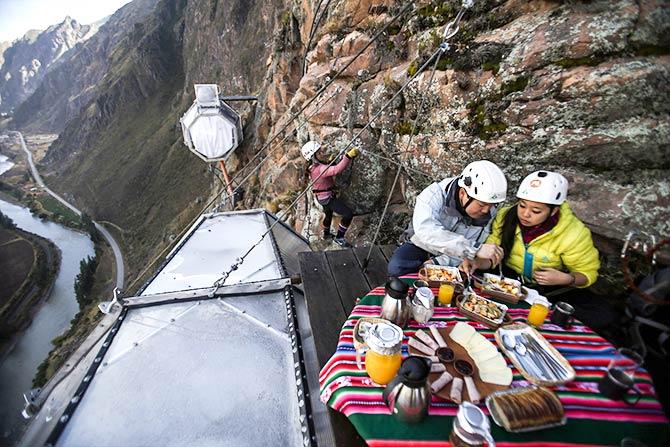 Rodriguez says the main challenges of constructing this unique structure were "getting things up there" and "designing it to handle winds."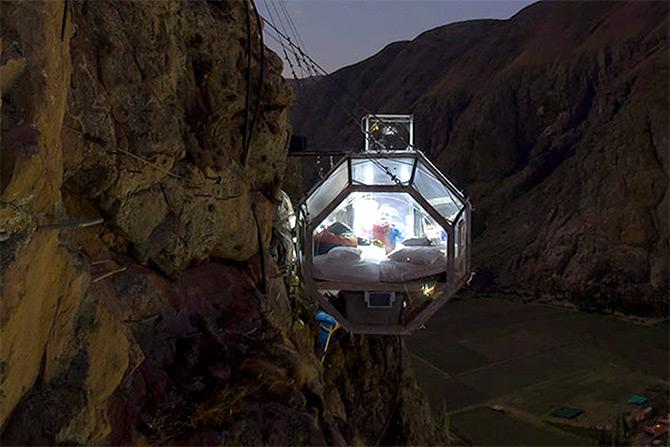 The pods provide breathtaking views the suites offer of the Sacred Valley of Cuzco. The SkyLodges are well positioned to allow guests a day or two to admire the Valley from above, before venturing below and onto Macchu Picchu.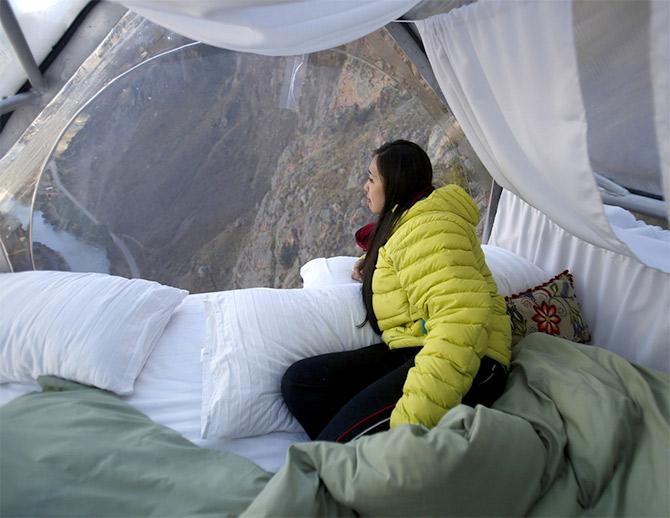 The pods are a huge hit with adventure seekers with the place being booked out till June of this year.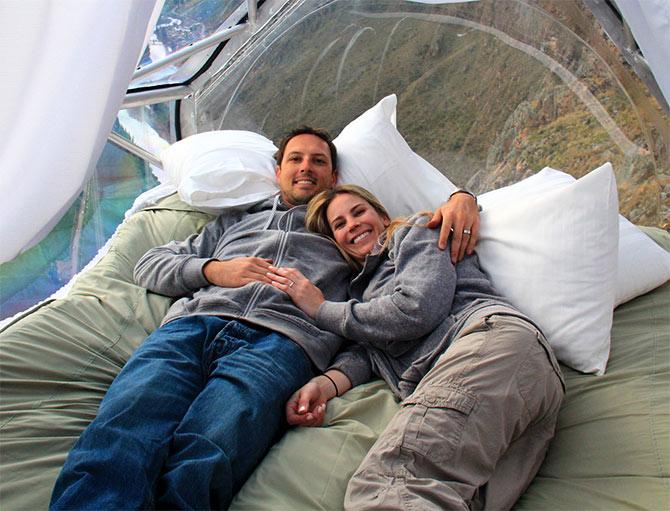 One customer said: "Totally amazing experience in the Skylodge. Could not have asked for more." Another remarked that it was "the most unforgettable experience".
They added: "From the climb to the pods, the amazing dinner and overnight stay to the zip line down, we enjoyed every second.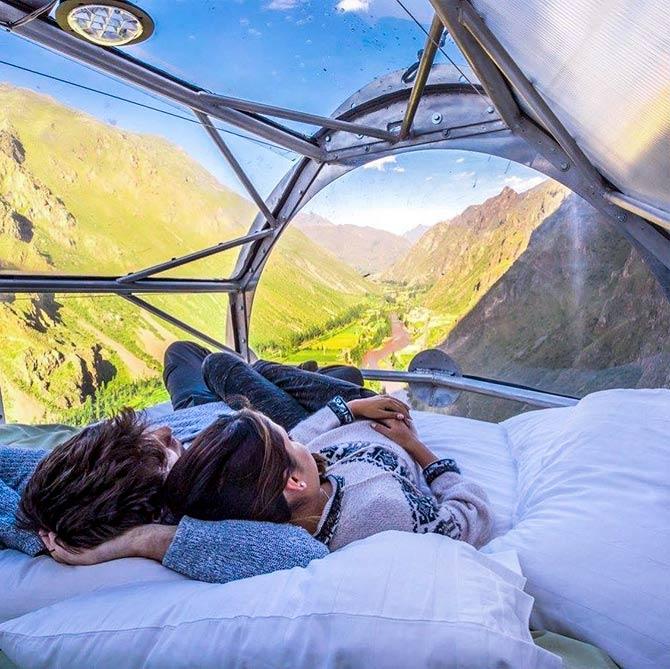 Imagine taking in the views -- it must be truly a one-of-a-kind experience.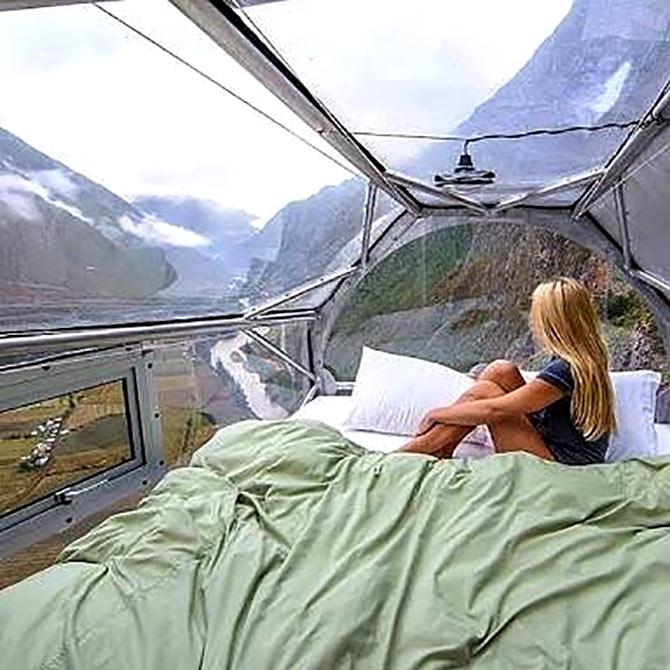 Feeling adventurous? We say go for it, have a holiday you won't forget forever!