Thought swimming with the sharks was dangerous? Now you can sleep with them!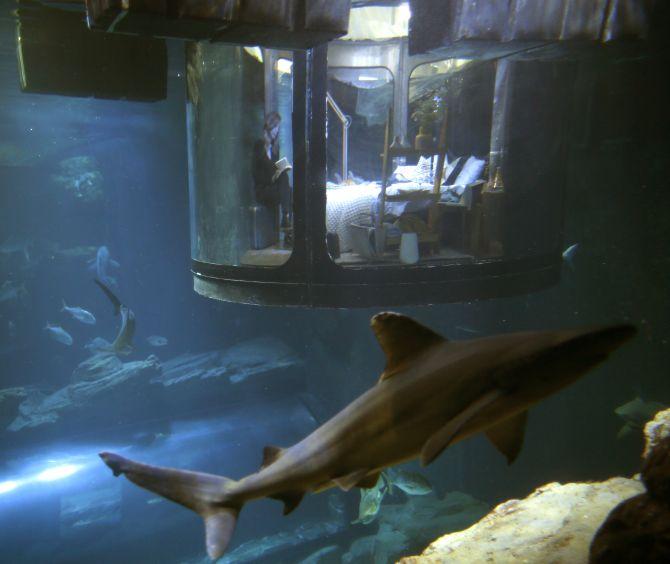 IMAGE: People look at sharks from an underwater room structure installed in the Aquarium of Paris. Photograph:
Charles Platiau/Reuters
The Aquarium De Paris has built a bedroom in their shark tank so visitors can spend the night sleeping with the deadly predators.
The guests can sleep 10 metres underwater in a glass pod.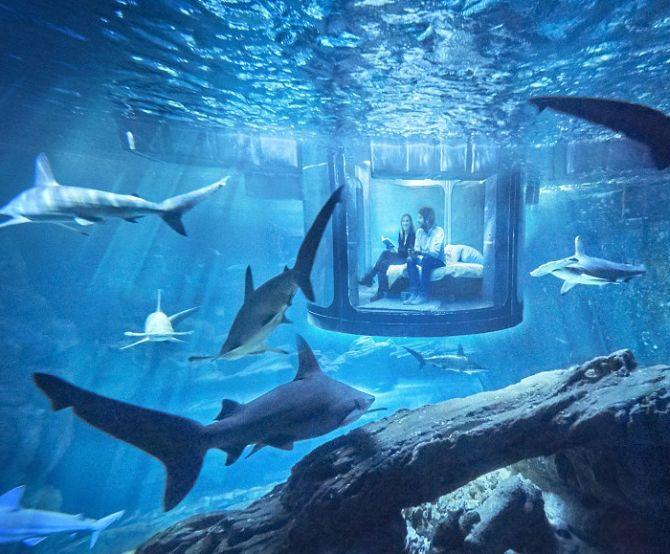 IMAGE:
For three nights in April, guests will be able to sleep in a bedroom in the shark tank at the Aquarium de Paris. Photograph: airbnb
The pod offers guests incredible 360 degree views. The tank is home to a terrifying 35 sharks.
The aquarium is offering the opportunity from April 11-13 through a competition in an effort to teach people more about sharks, which they believe are the most misunderstood animals in the world.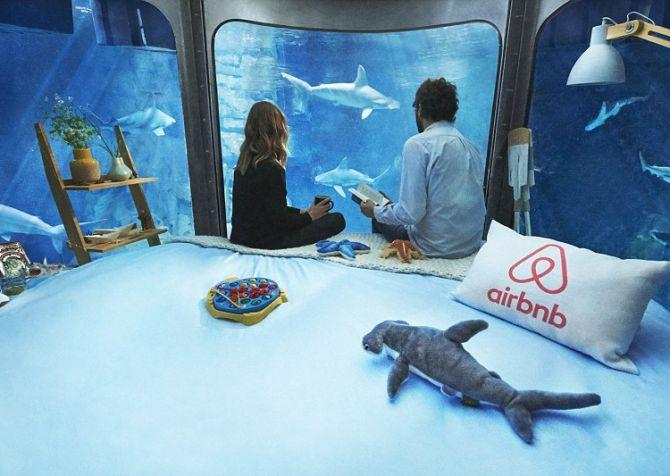 IMAGE:
The bedroom is submerged 10 metres underwater and will be surrounded by 35 sharks and tropical fish. Photograph: airbnb
Each night, four people will stay in the bedroom, with Fred Buyle, a world record-breaking freediver, underwater photographer, and shark conservationist as their host.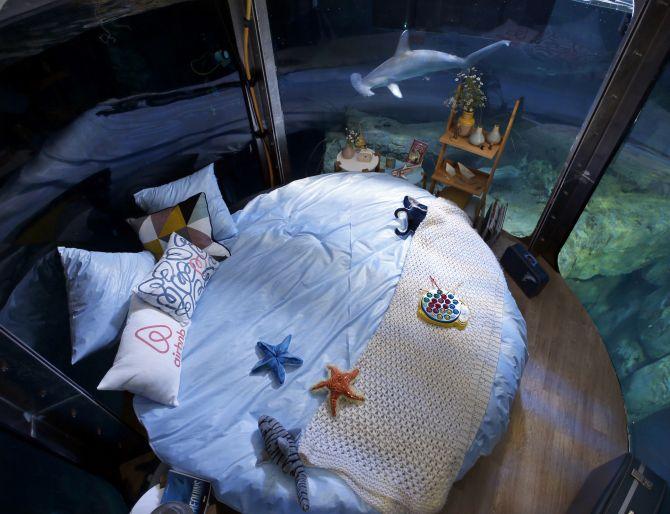 IMAGE:
The guests will also enjoy a meal in front of the shark tank as part of their evening, after a tour of the aquarium.
Photograph:
Charles Platiau/Reuters
Buyle will welcome the visitors by performing an underwater dance with the sharks, before taking them on a tour of the aquarium with one of the centre's marine biologists to explain how the animals live, why they're so misunderstood, and their importance to the ocean's ecosystem.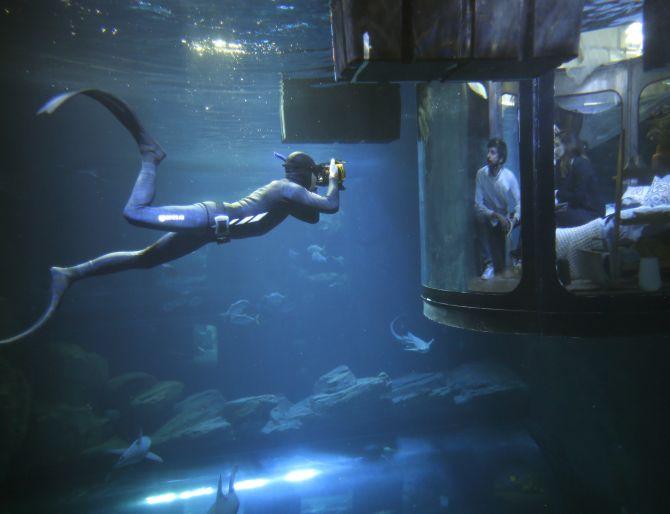 IMAGE: A diver takes pictures as people look at sharks from an underwater room structure installed in the Aquarium of Paris.

Photograph:

Charles Platiau/Reuters