A mere two weeks after its grand opening to queasy visitors, the Yuntaishan glass bridge in Central China's Shiniuizhai National Geological Park Bridge developed cracks scaring away crowds of terrified onlookers on Monday.
Authorities claimed that the glass bridge, currently the tallest in the world, is still safe, although it has been shut down for repairs.
Read: Don't look down! Terror at 3,500 feet as glass walkway cracks in China
Glass bridges are conceptually scary but they are also enormous fun for those daring enough to cross them.
Rediff.com takes a look at some of the coolest glass bridges across the world.
1) Brave Men's Bridge, Pingjiang County, China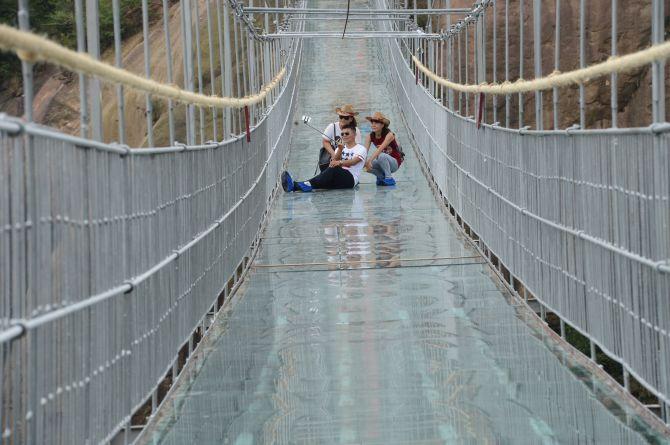 Image: Tourists take a selfie on a suspension bridge made of glass at the Shiniuzhai National Geological Park in Pingjiang County, China, which scared away visitors after cracks opened up in some panes on Thursday. The 300-meter-long glass suspension bridge, with a maximum height of 180 meters. Photograph: ChinaFotoPress/ Getty Images
---
2) Grand Canyon Skywalk, Colorado, US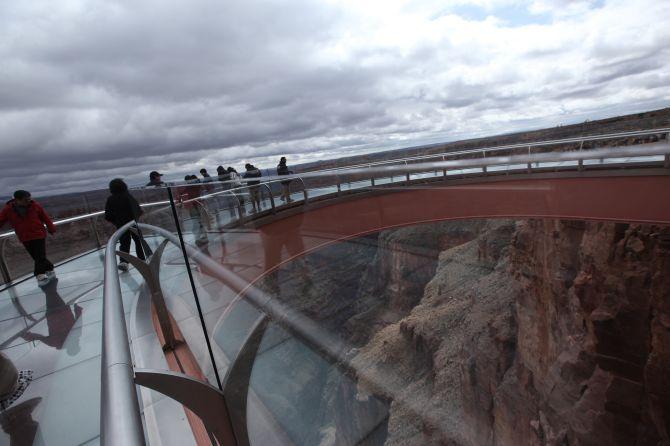 Image: Visitors have a view to the Grand Canyon below from a glass skywalk overlooking the Grand Canyon and the Colorado River, on the Hualapai Indian Reservation, Arizona. Photograph: Robert Galbraith/ Reuters
---
3) Tower bridge walkway, London, UK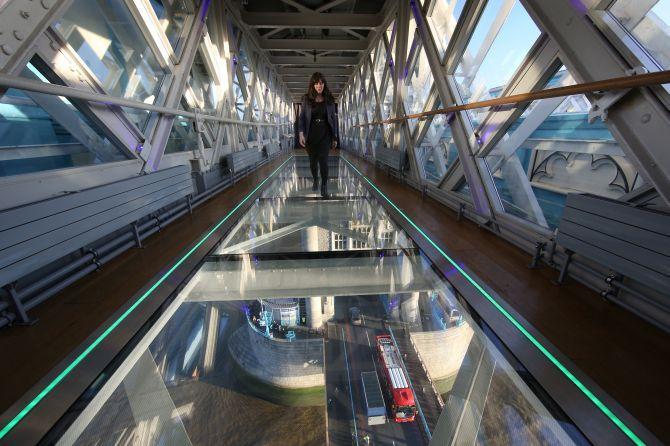 Image: A visitor crosses Tower Bridge's new glass walkway in London, England. Unveiled today the glass floor panels along the bridge's high-level walkways weigh 300 kgs each, cost £1m and will give visitors a new view over the historic bridge crossing The River Thames. Photograph: Peter Macdiarmid/Getty Images
---
4) Zhangjiajie Grand Canyon glass bridge, China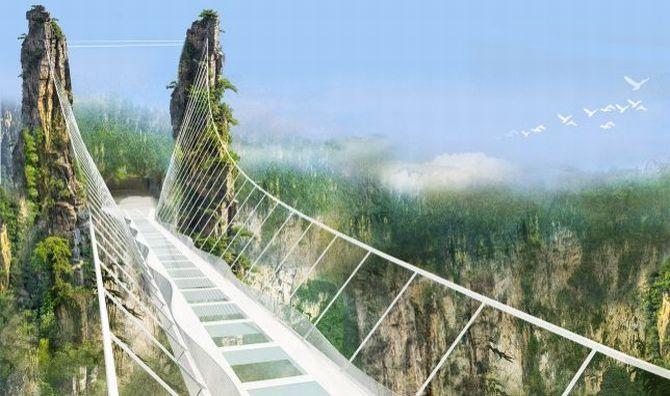 Image: Spanning two cliffs in the Zhangjiajie Grand Canyon area, this bridge, situated about 300 kilometers (186 miles) northwest of Shiniuzhai, will stretch 430 meters (1,410 feet) long and 6 meters (20 feet) wide, hovering over a 300-meter (984-foot) vertical drop. The bridge is being constructed by Haim Dotan. Photograph: Haim Dotan
---
5) Sundial Bridge, Sacramento, US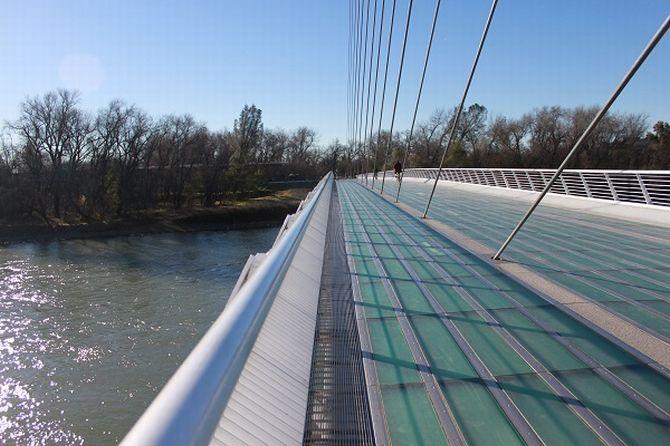 Image: The Sundial Bridge, which crosses the Sacramento River at Turtle Bay in the heart of Redding, California. The bridge's deck is surfaced with translucent structural glass from Quebec, which is illuminated from beneath and glows aquamarine at night Photograph: Carol M. Highsmith/ Getty Images
---
6) Capilano Suspension Bridge, North Vancouver, US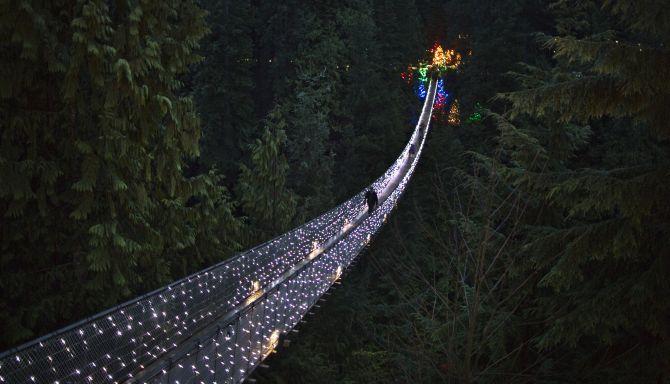 Image: Visitors walk across the Capilano Suspension Bridge decorated in Christmas lights in North Vancouver, British Columbia. Hovering 300 metres above the Capilano River, Cliffwalk is a series of narrow walkways interspersed with glass-bottomed platforms, bridges and stairs. It remains anchored to a cliff at just 16 points. Photograph: Andy Clark/ Reuters
---
7) Skydeck, Willis Tower, Chicago, US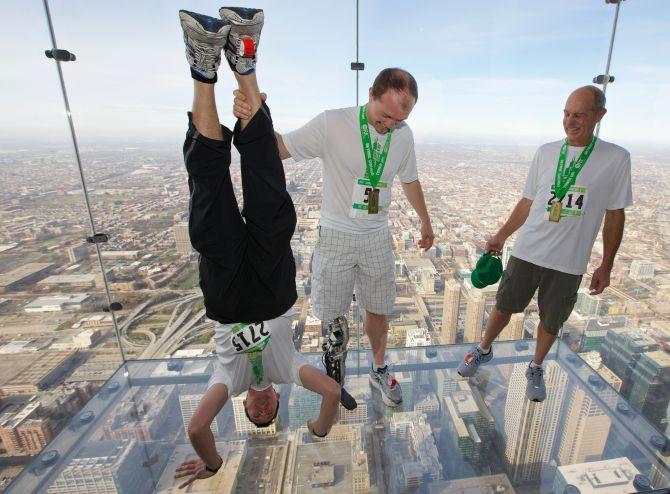 Image: Zac Vawter and his father John Vawter look on as best friend Michael Jacobson does a head stand after Zac climbed to the 103rd-story of the Willis Tower. 'The Edge', is a series of incredibly scary glass boxes that are attached to the Skydeck of The Willis Tower. You literally have the world, at your feet or in Michael's case on his head. Photograph: John Gress/ Reuters