The iconic pale pink flowers brought to the US from Japan as a gift are in bloom and Washington, DC hasn't looked this beautiful!
The US capital's National Cherry Blossom Festival, which lasts until April 16, has seen thousands of nature lovers descend on DC's Tidal Basin to see the famous flowers.
Take a look at the pretty flowers in bloom!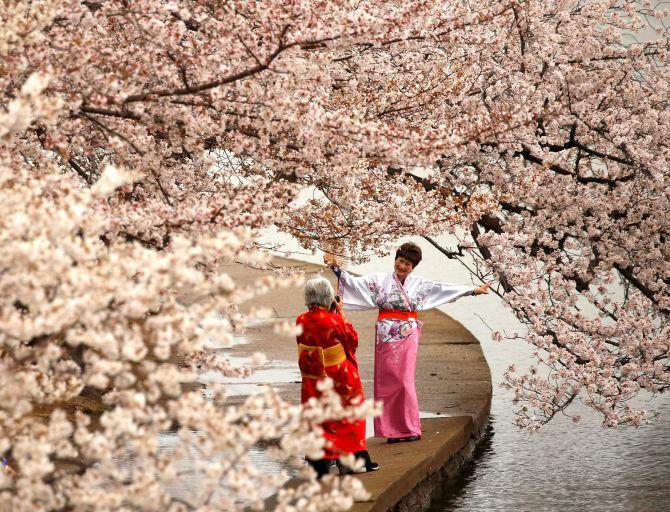 The National Cherry Blossom Festival began in Washington, DC on Saturday and will last until April 16. Photograph: Kevin Lamarque/Reuters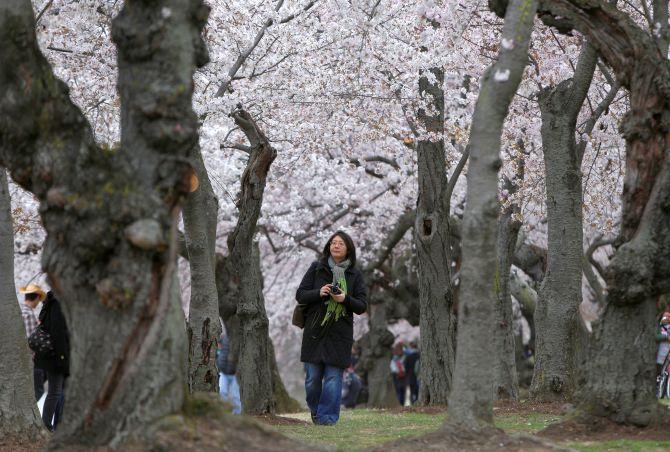 Thousands have begun a trek to the US capital's Tidal Basin to observe the flowers. Photograph: Joshua Roberts/Reuters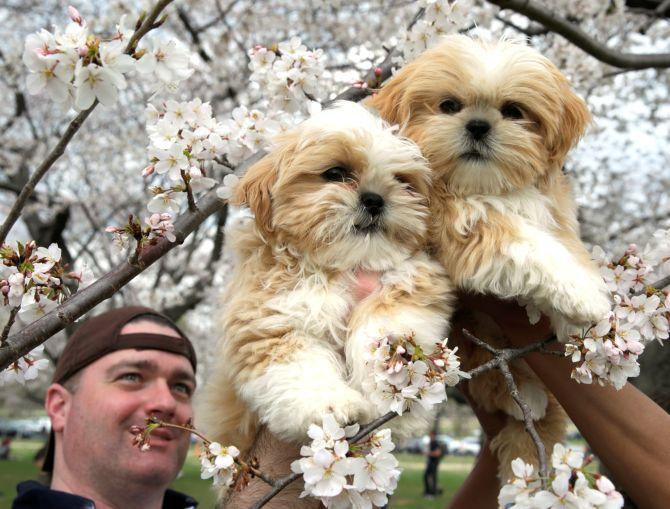 Some of the cherry blossoms bloomed prematurely following unseasonably warm weather in February and early March, only to die following Winter Storm Stella which hit much of the Northeast on March 14. Photograph: Yuri Gripas/Reuters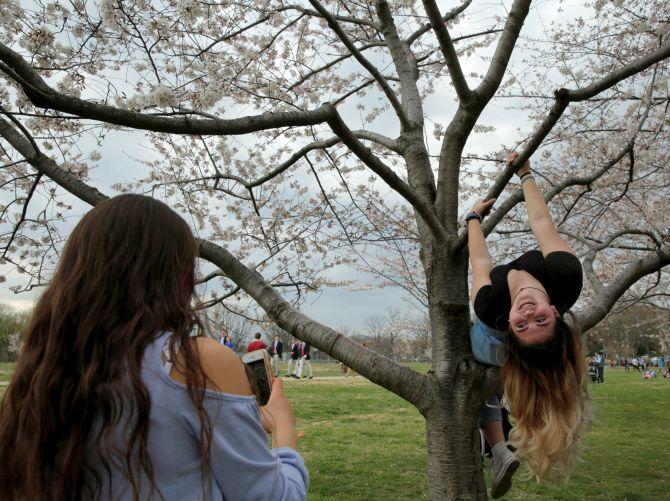 The festival 'brings that Spring feeling like newness and freshness. Photograph: Yuri Gripas/Reuters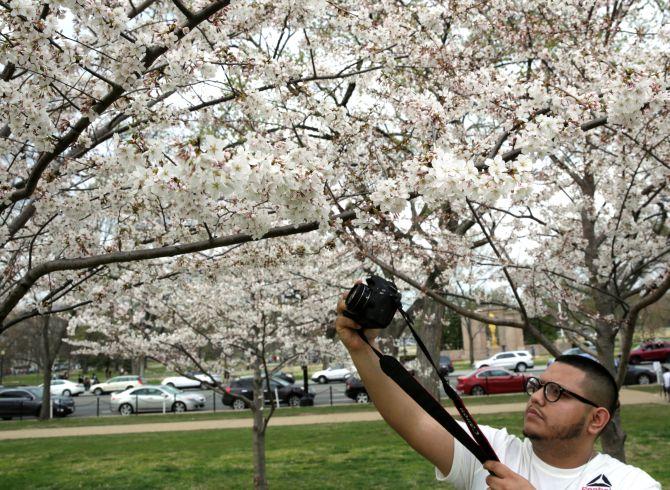 The cherry trees were donated by Tokyo in 1912 as a symbol of friendship. About 3,800 of them bloom along the Potomac River, captivating visitors every spring. Photograph: Yuri Gripas/Reuters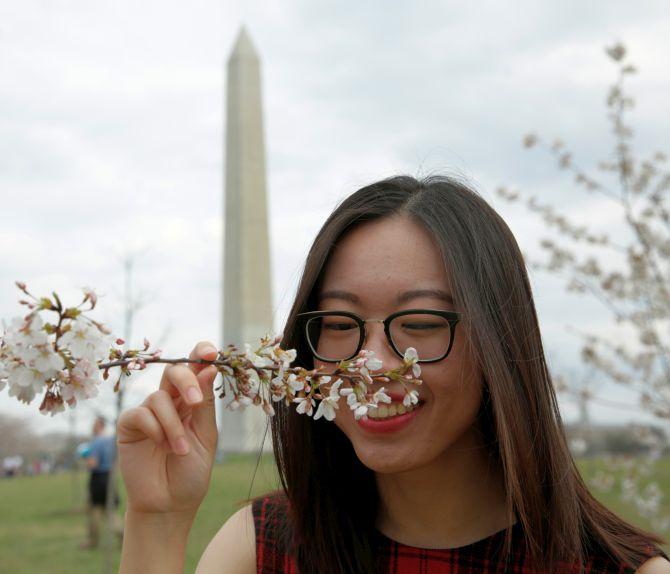 Cherry blossoms are traditionally known as hanami and in Japan they usually bloom in late March and ends in early May. Photograph: Yuri Gripas/Reuters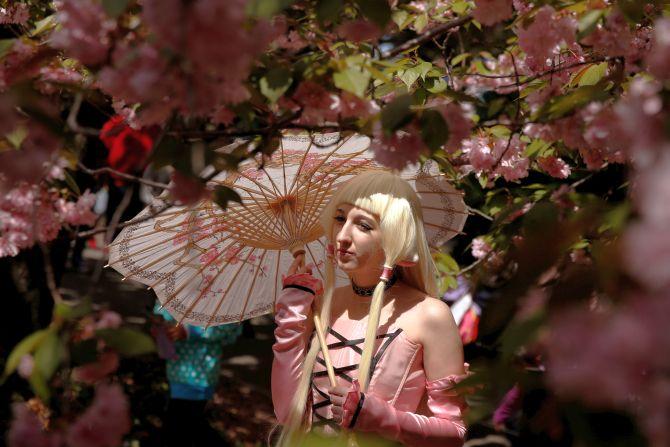 Washington is transformed into glorious pinkish hue with the bloom of the cherry blossoms. Photograph: Brendan McDermid/Reuters
An interesting fact: Once in bloom, the flowers can last four to 10 days. The Park Service says if temperatures dip below 24 degrees, the cherry blossoms could die -- something that hasn't happened in nearly a century. Photograph: Alex Wong/Getty Images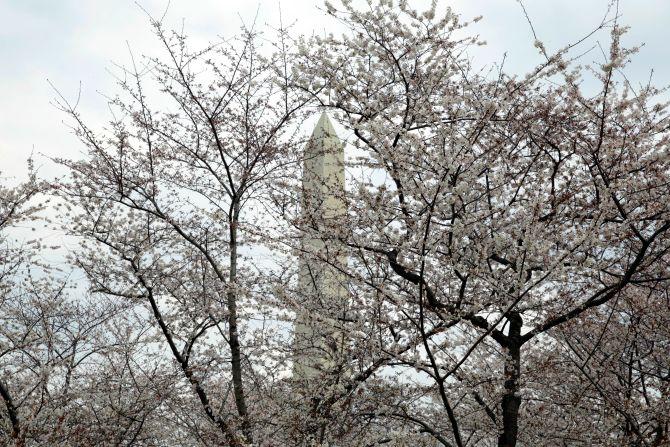 The Washington Monument is seen through the cherry blossoms as they start blooming in Washington. Photograph: Yuri Gripas/Reuters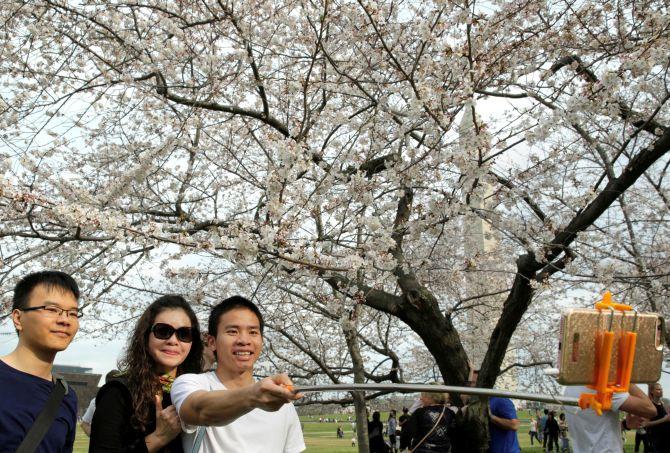 The festival also provides tourists with some of the prettiest photographs ever. Photograph: Yuri Gripas/Reuters