The sky is literally the limit for the Drone Awards competition that has unveiled the stunning winning photos for 2019.
From cross-country skiers that look like fish, voted Photo Of The Year, to human giants, this year's aerial art winning submissions demonstrate the diversity and artistry of the craft.
The winning images will have their public display at the "Sky's the Limit" exhibition which will be held in Siena throughout November 2019, during the "Siena Awards" Photo Festival.
(Please click on the images for a full-screen resolution)
Crabeater Seals on Ice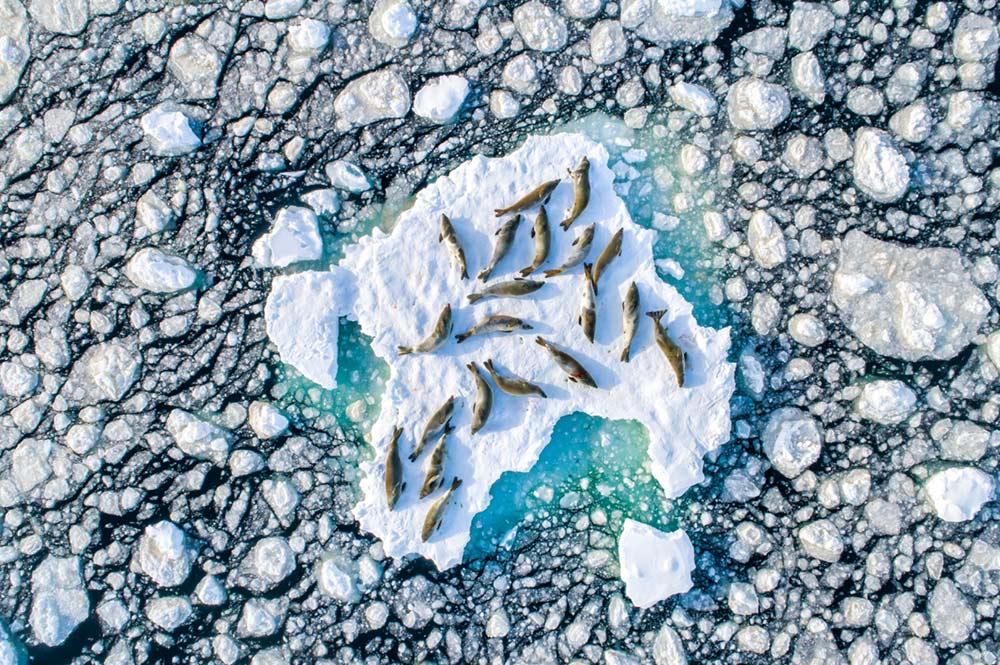 A group of Crabeater Seals resting on the ice of the Antarctic peninsula between one dive and another, in search of food. Photograph: Florian Ledoux
Mirror of the Land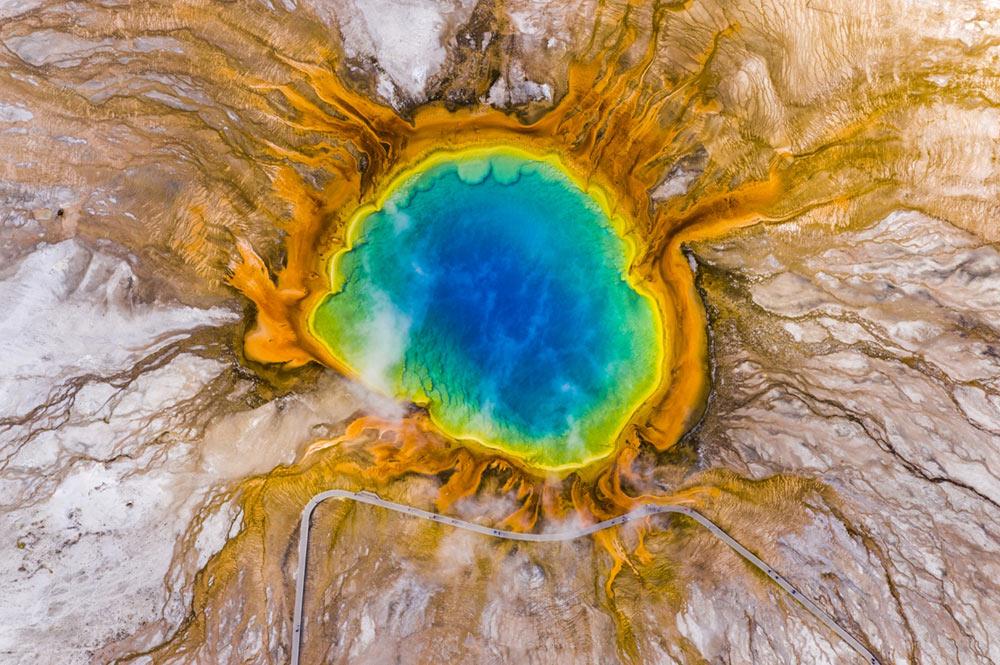 A striking aerial photo of the Grand Prismatic Spring in Yellowstone, the biggest hot spring in the United States and third in the world. Photograph: Shihui Liu
A Shoal of Colorful Fish&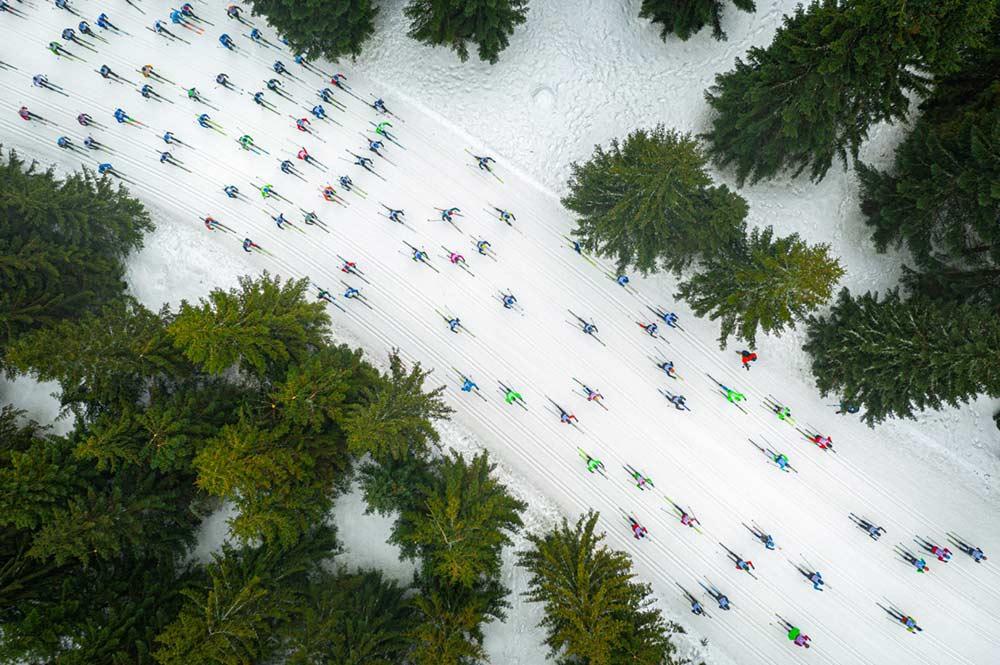 The photo shows cross-country skiers during the Ski Racing Festival "Bieg Piastów" competition in Poland. From the sky, the skiers look like a shoal of colourful fish floating among coral reefs. Photograph: Jacek Deneka
Flowers on the Water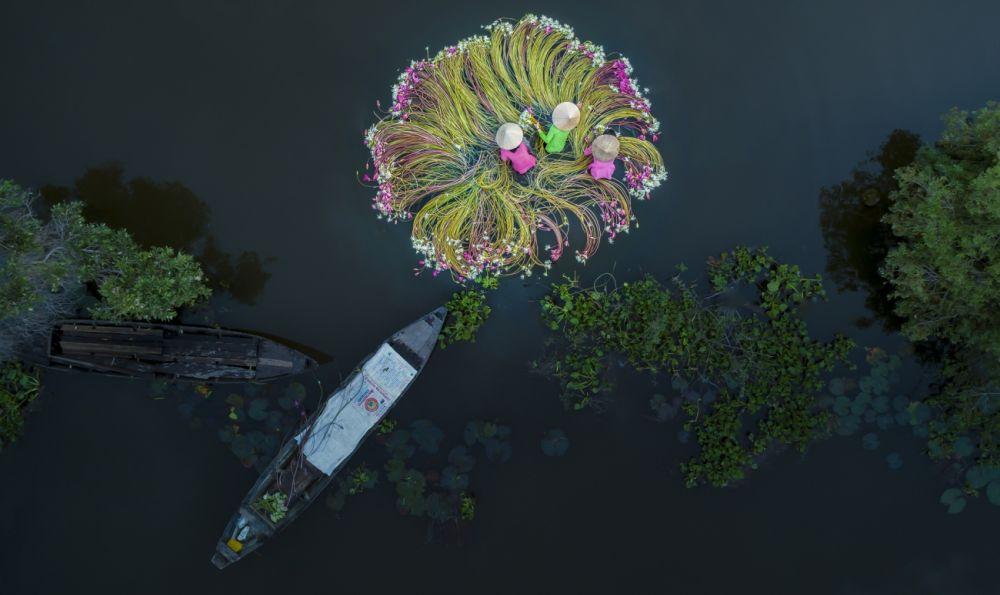 A group of women in Long An, Vietnam, are washing water lilies, preparing them into a bundle for the market. Photograph: Khanh Phan
Island of Love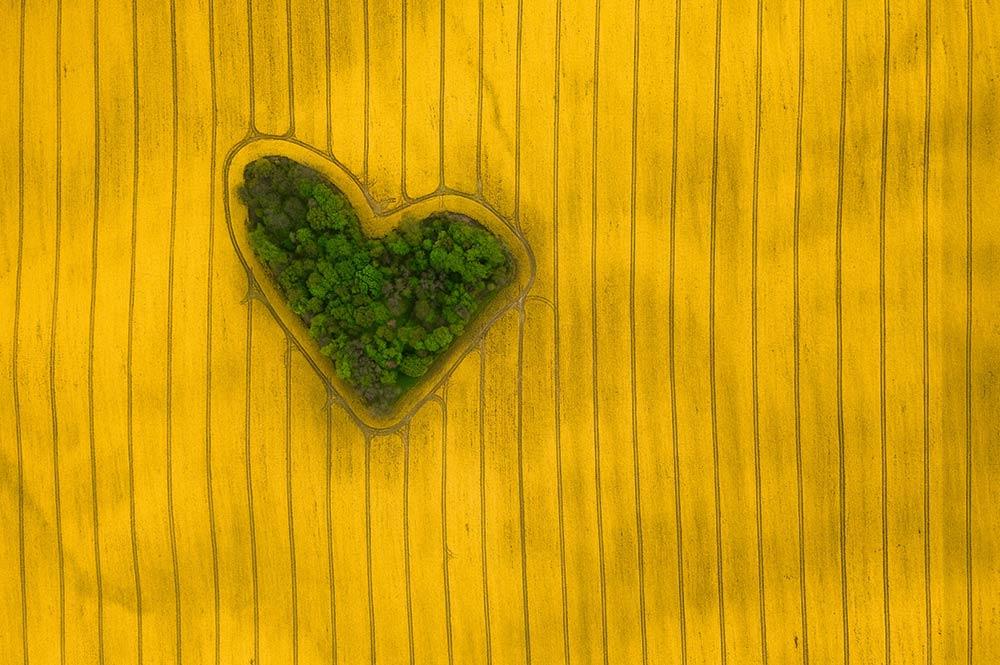 Among millions of hectares of fields there is one that stands out in a special way. The blooming oilseed in the shape of a heart in this picturesque environment paints harmoniously the concept of love for nature. Photograph: Jeremiasz Gądek
Human Giant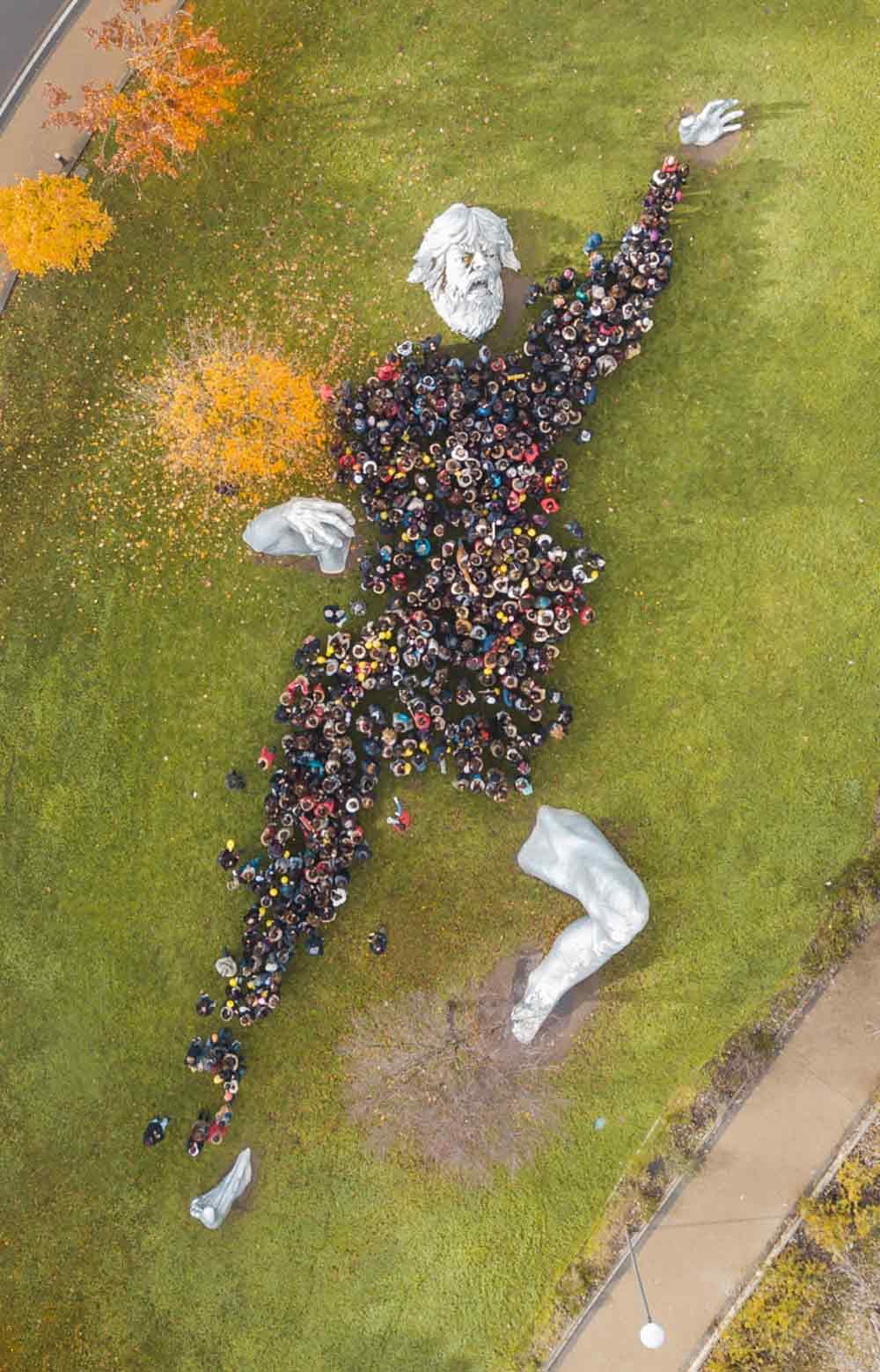 The image conceived by the students of the Liceo delle Scienze Umane and Liceo Musicale "Santa Rosa da Viterbo" evokes the necessity of union in order to achieve creative and innovative results. Photograph: Bruno Sisti
Govinda Players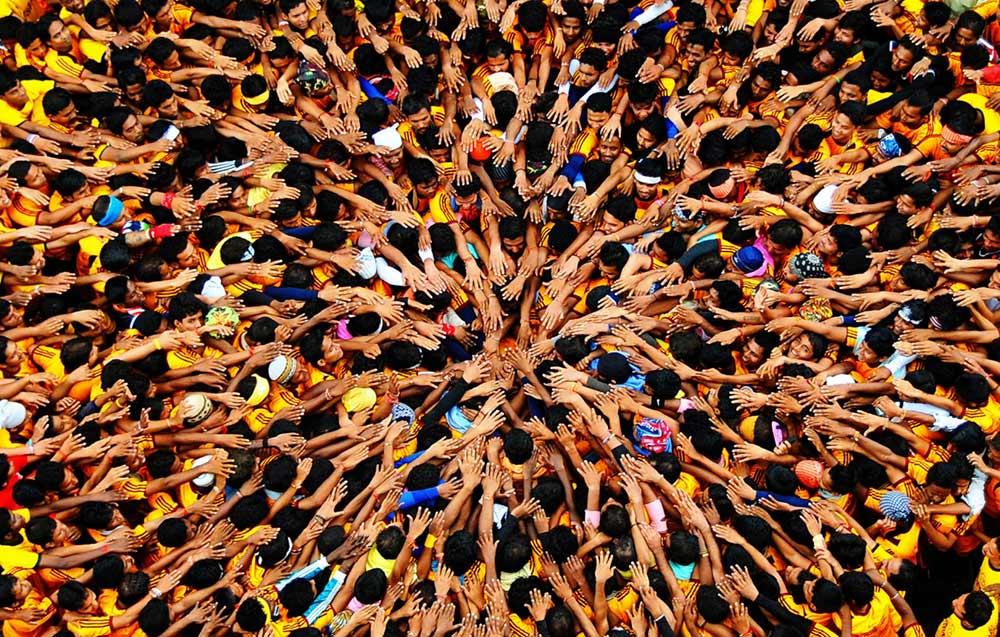 Govinda players gather together under Dahi Handi to make a human pyramid in order to catch and then break an earthen pot high in the air with the help of a rope, to win prizes. Photograph: Money Sharma
Infinity Eight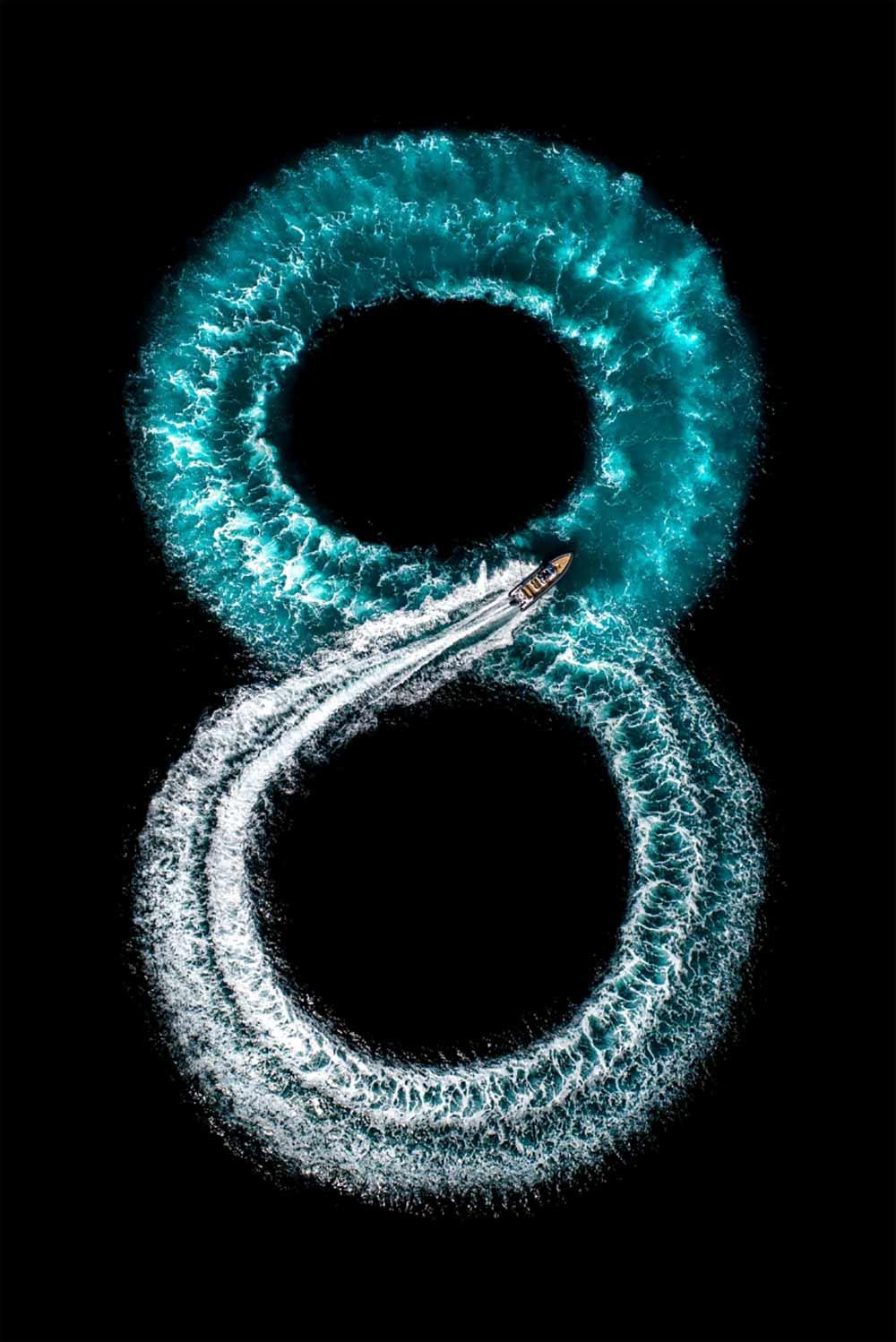 To achieve this shot I was flying a drone from the passenger seat of the 'Jersey Seafaris' boat. From there I succeeded in capturing a perfect figure of an eight which also represents the infinity symbol. Photograph: Marc Le Cornu
Metropolis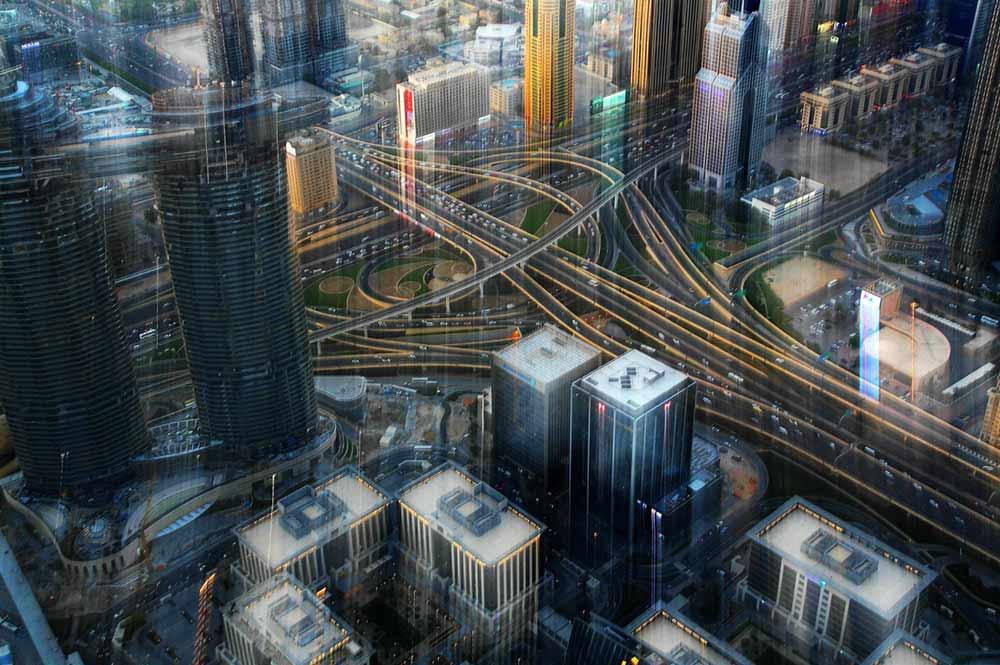 Dubai. Photograph: Dengrong Gan
Humpback Whale feeding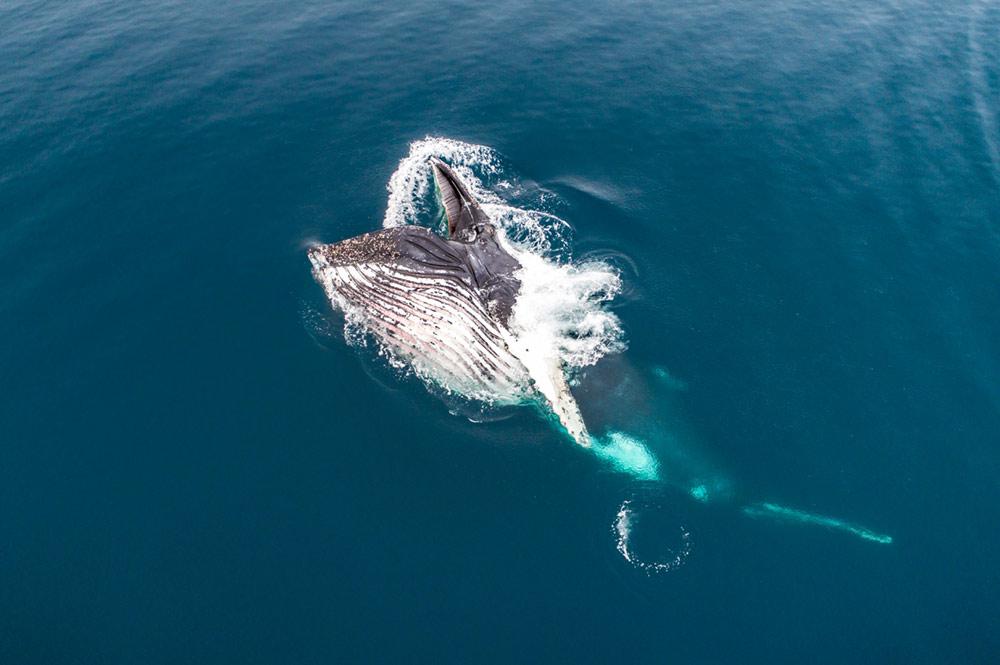 Photograph: Florian Ledoux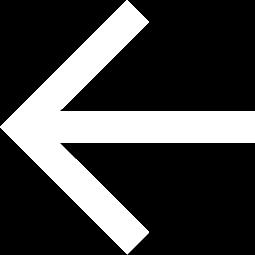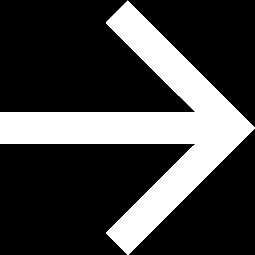 X