Two giant hands support the façade of Palazzo Morosini Sagredo (also known as Ca' Sagredo) in Venice, Italy. This is Support, a temporary artwork by artist Lorenzo Quinn that was inaugurated on May 13 and will run until November 26 2017.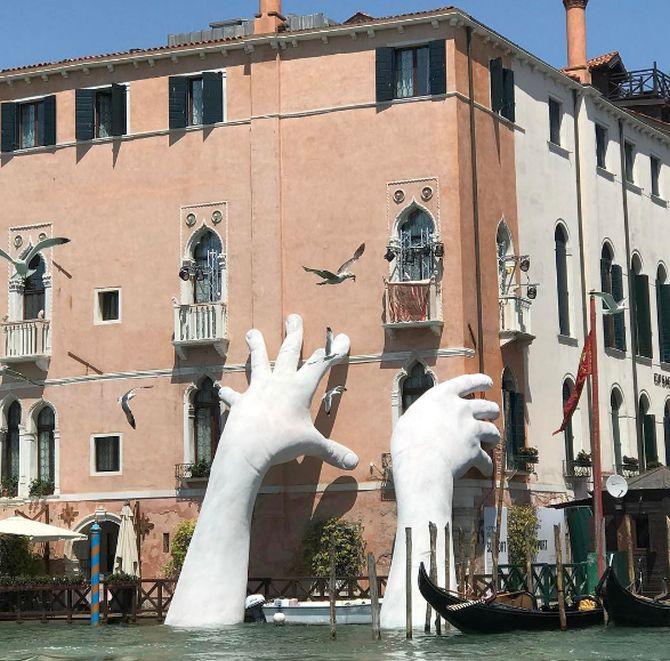 'Support' sees two large hands emerge from Venice's Grand Canal to protect, and as the name suggests, support the historic Ca' Sagredo Hotel. According to the artist, the hands symbolise tools that can both destroy the world, but also have the capacity to save it.
Support is an artwork aimed to draw the attention on how delicate life and its survival as we know it is, compared to the force of nature in an evermore threatened environment due to climate change. The hands represent the role humans can play in supporting (or not) a unique heritage like Venice.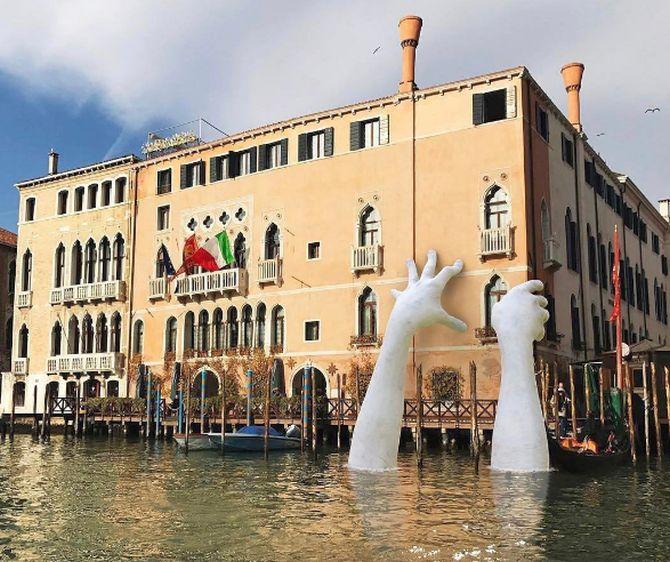 Venice has grappled with flooding and encroaching waters since the Middle Ages. But as global warming speeds up sea level rise, the charming destination is steadily slipping underwater.
"Venice is a floating art city that has inspired cultures for centuries, but to continue to do so it needs the support of our generation and future ones, because it is threatened by climate change and time decay," the artist said.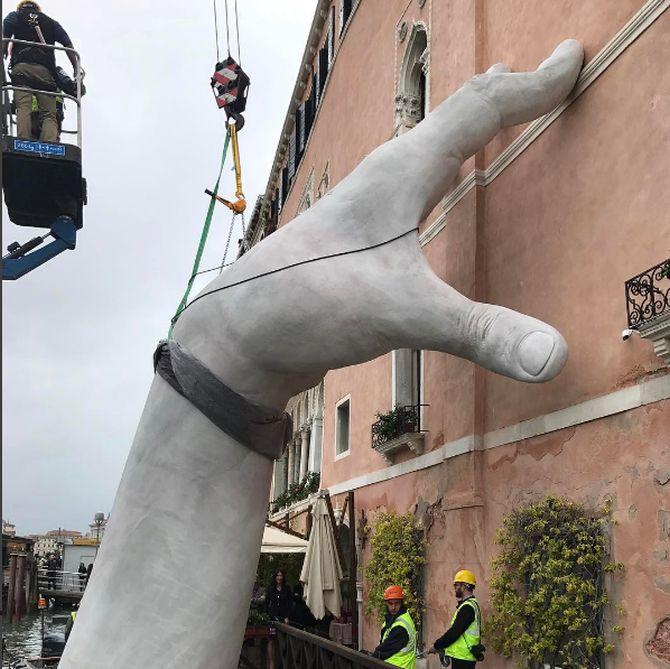 Venice has been designated a World Heritage Site by UNESCO. The hands symbolise the role people must play in supporting the historical city survive, explains the artist.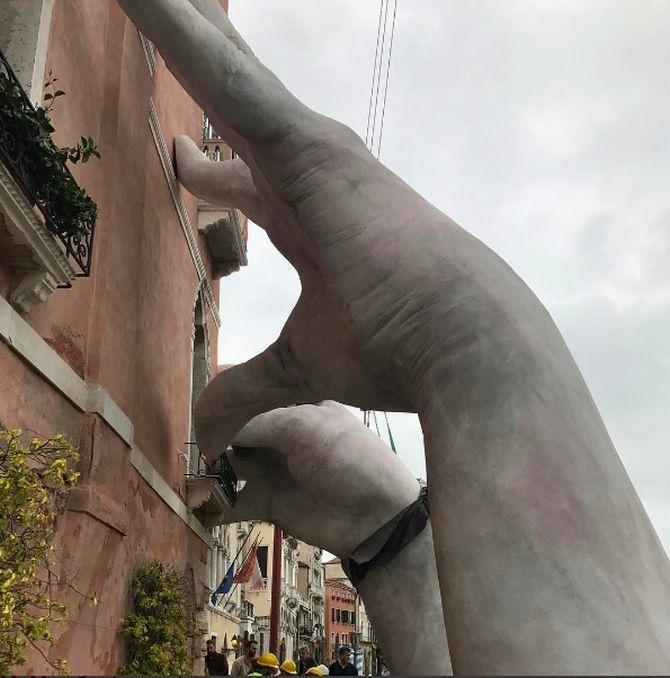 All photographs: @lorenzoquinnartist/Instagram