The answer to that question is that the annual Sculpture by the Sea exhibition in Sydney is back.
The two week long free outdoor exhibition features dozens of sculptures on Bondi and Tamarama beaches and along the coastal path between them.
In its 19th year, the Sculpture by the Sea is one of the city's most popular exhibitions, stretches for 2km along the coastline and draws thousands of visitors.
This year 118 artists came to the beach, with 30 journeying from countries as diverse as Brazil, Poland, Japan and the Czech Republic.
The sculptures on display include works made from glass, metal and even champagne corks.
Rediff.com takes a look at some of the exhibits that grace the beaches of Sydney till November 8.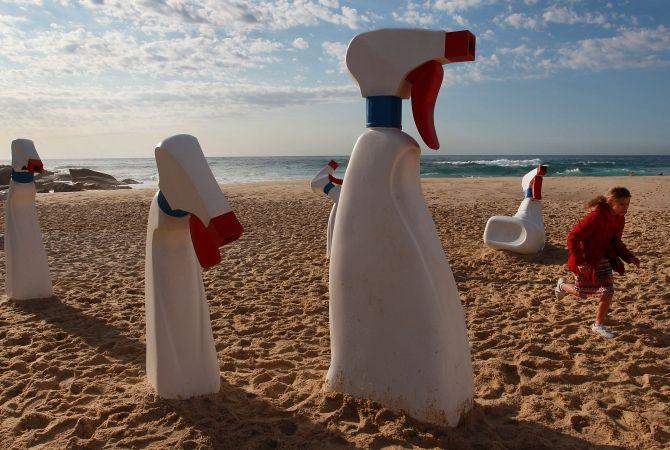 Image: The Bottles by RCM Collective is displayed during the 2015 Sculptures by the Sea exhibition at Bondi in Sydney, Australia. Photograph: Lisa Maree Williams/Getty Images
---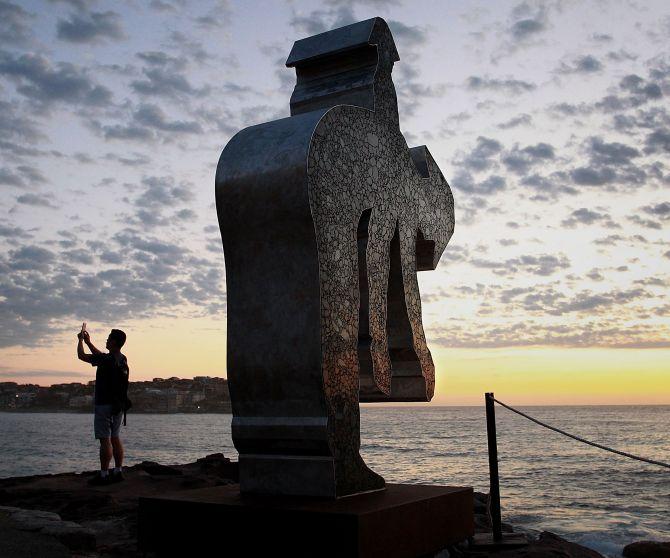 Image: The Navigator by Calvert and Schiltz is displayed during the 2015 Sculptures by the Sea exhibition at Bondi in Sydney, Australia. Photograph: Lisa Maree Williams/Getty Images
---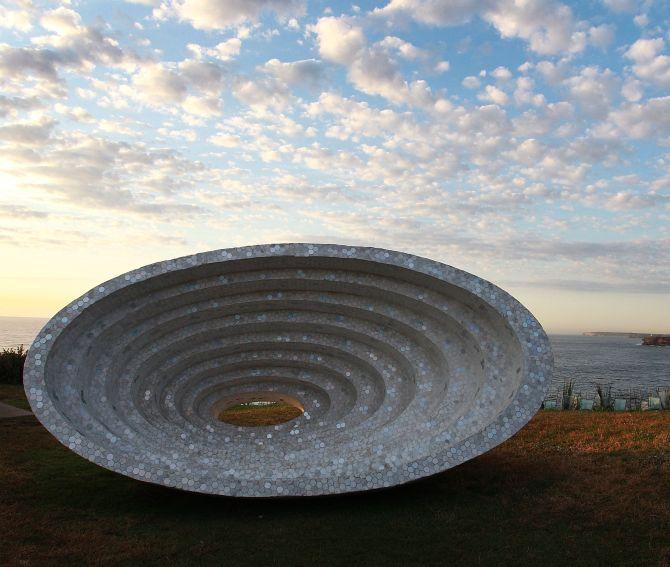 Image: Space Time Continuum v4 by Clayton Thompson is displayed during the 2015 Sculptures by the Sea exhibition at Bondi in Sydney, Australia. Photograph: Lisa Maree Williams/Getty Images
---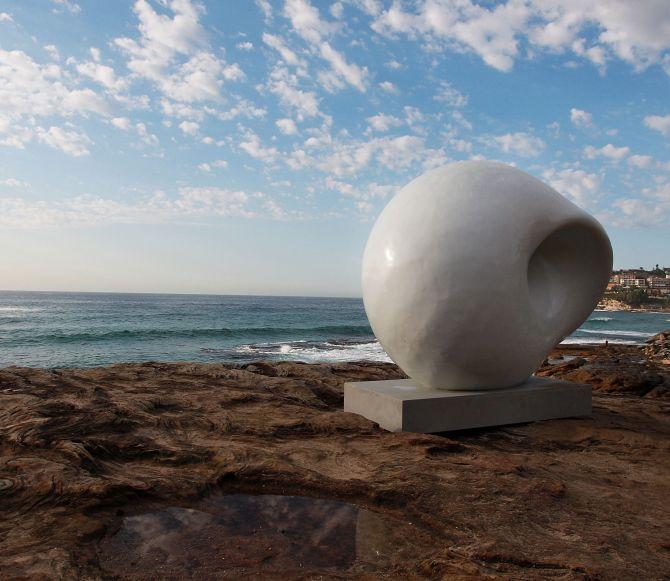 Image: Acoustic Chamber by Arissara Reed and Davin Nurimba is displayed during the 2015 Sculptures by the Sea exhibition at Bondi in Sydney, Australia. Photograph: Lisa Maree Williams/Getty Images
---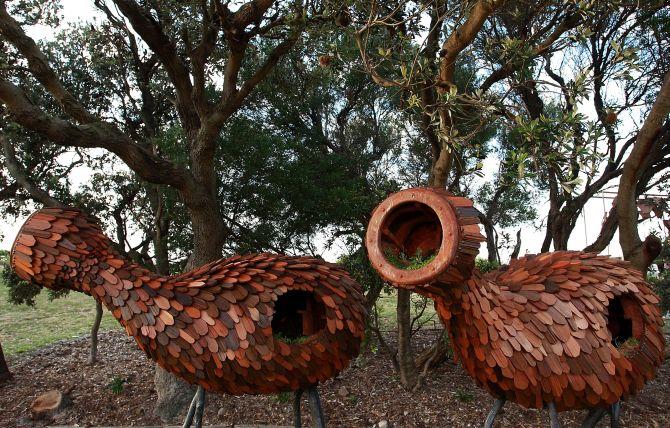 Image: Voyagers 1 & 2 by Margarita Sampson is displayed during the 2015 Sculptures by the Sea exhibition at Bondi in Sydney, Australia. Photograph: Lisa Maree Williams/Getty Images
---
Image: Conspicuous Consumption by Benson Sculpture is displayed during the 2015 Sculptures by the Sea exhibition at Bondi in Sydney, Australia. (Photo by Lisa Maree Williams/Getty Images)
---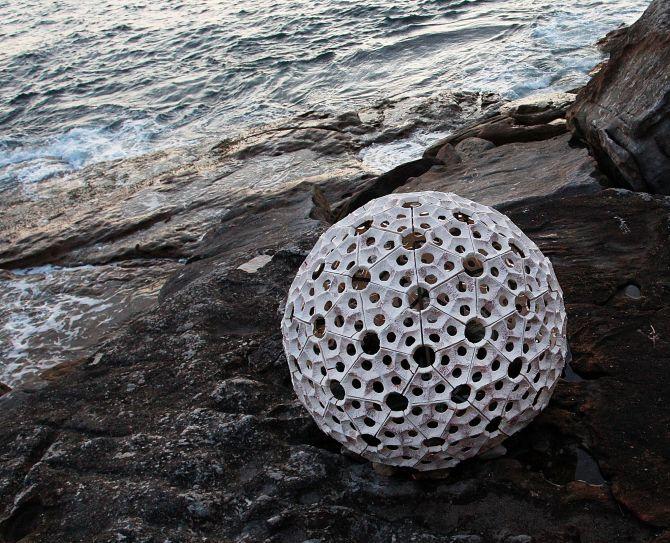 Image: Intuitive Sense of Connection by Andrea Vinkovic is displayed during the 2015 Sculptures by the Sea exhibition at Bondi in Sydney, Australia. Photograph: Lisa Maree Williams/Getty Images
---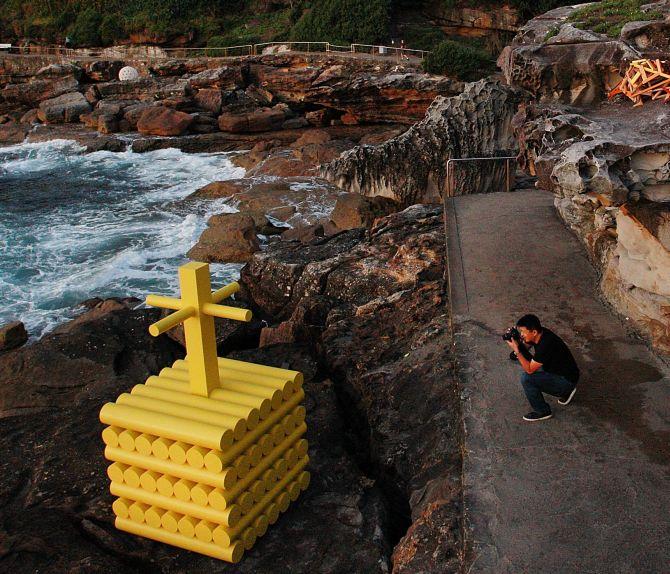 Image: Cairn by Morgan Jones and Cradle of Form by Elyssa Sykes-Smith is displayed during the 2015 Sculptures by the Sea exhibition at Bondi in Sydney, Australia. Photograph: Lisa Maree Williams/Getty Images
---
Image: Keep Safe / Keepsake by Sandra Pitkin is displayed during the 2015 Sculptures by the Sea exhibition at Bondi in Sydney, Australia. Photograph: Lisa Maree Williams/Getty Images
---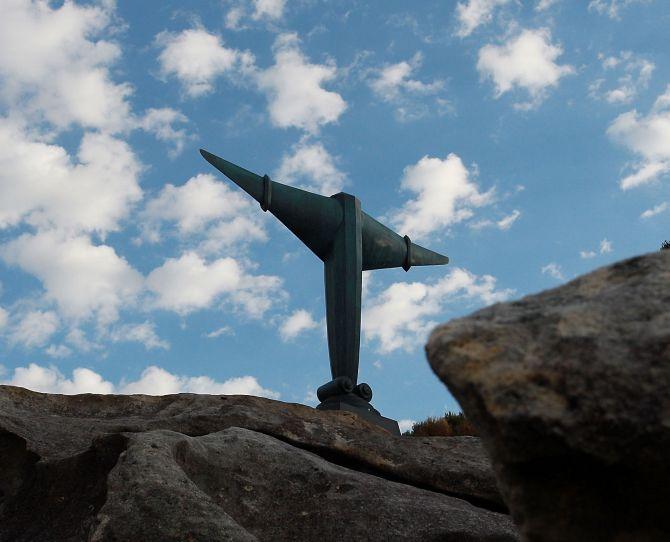 Image: Lonis by Robert Hague is displayed during the 2015 Sculptures by the Sea exhibition at Bondi in Sydney, Australia. Photograph: Lisa Maree Williams/Getty Images
---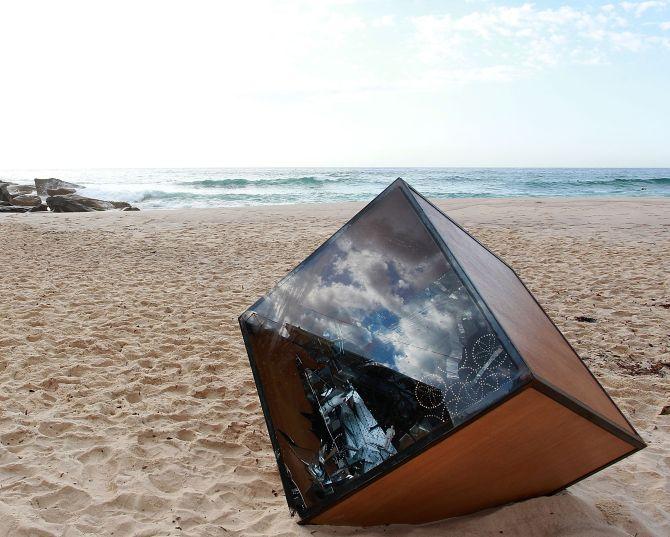 Image: Crate Poems by Alessandra Rossi is displayed during the 2015 Sculptures by the Sea exhibition at Bondi in Sydney, Australia. Photograph: Lisa Maree Williams/Getty Images
---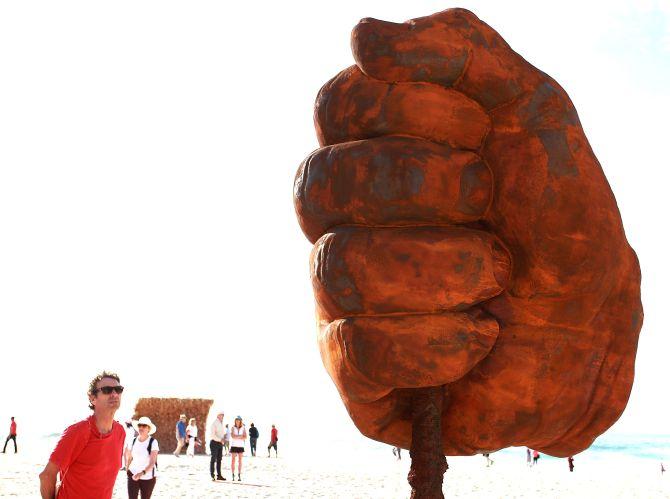 Image: Dust by Norton Flavel is displayed during the 2015 Sculptures by the Sea exhibition at Bondi in Sydney, Australia. Photograph: Lisa Maree Williams/Getty Images
---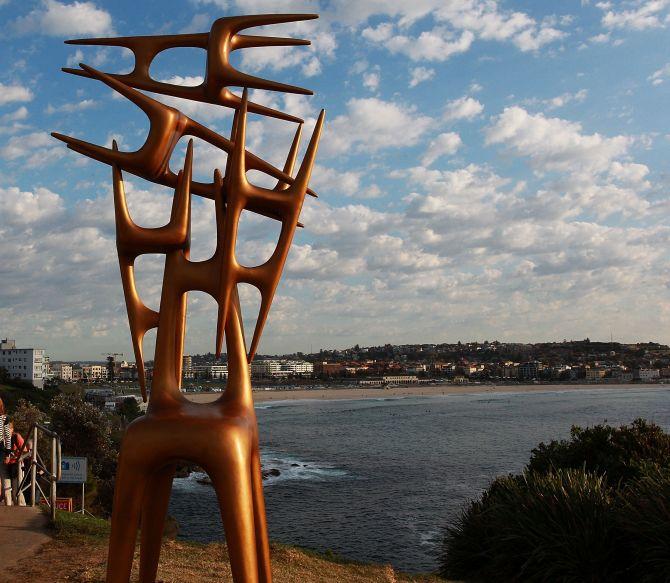 Image: Meditation by Seung Hwan Kim is displayed during the 2015 Sculptures by the Sea exhibition at Bondi in Sydney, Australia. Photograph: Lisa Maree Williams/Getty Images
---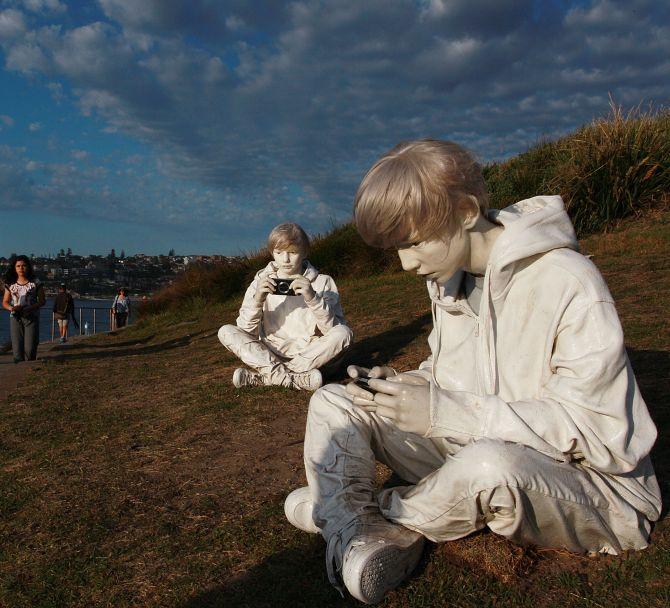 Image: Quotidianity 'the brothers' by Fabio Pietrantonio is displayed during the 2015 Sculptures by the Sea exhibition at Bondi in Sydney, Australia. Photograph: Lisa Maree Williams/Getty Images