It may have been Prince Harry and Meghan Markle's big day, but all eyes were on Harry's four-year-old nephew, Prince George, and three-year-old niece, Princess Charlotte, as they took on the important roles of page boy and bridesmaid at the royal wedding on Saturday.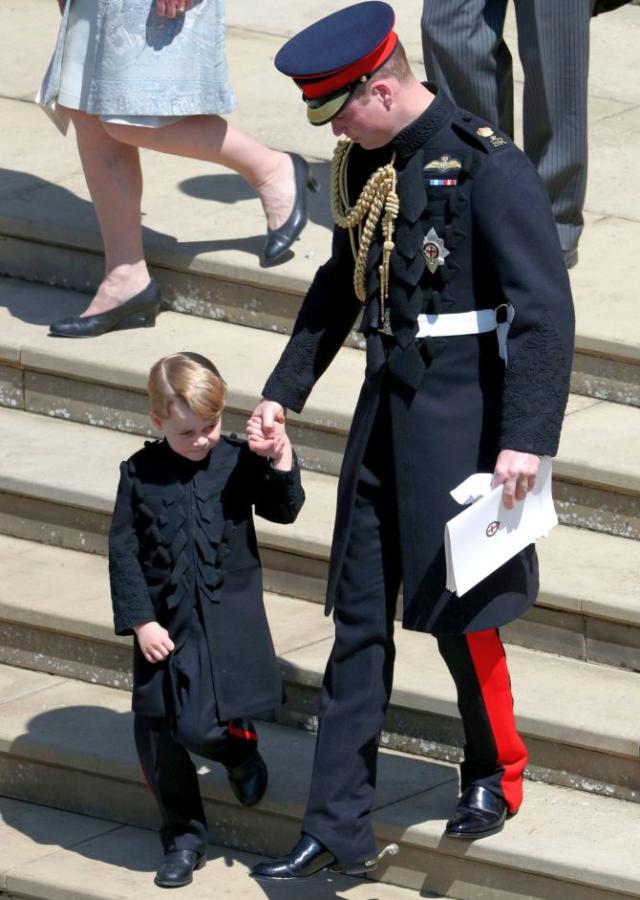 The brother-sister-duo arrived at the ceremony with their mother Duchess of Cambridge Kate Middleton and other members of the bridal party.
Kate helped the little ones in, holding hands with Charlotte and another bridesmaid as they made their way up the stairs of St George's Chapel.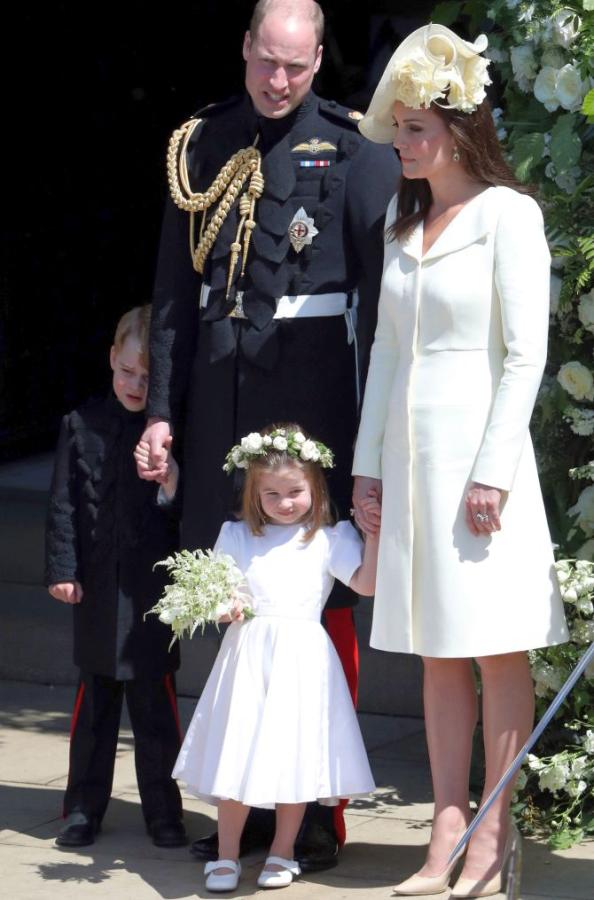 Charlotte, one of Meghan's bridesmaids, was just caught being her cute self and waving as Prince Harry and Meghan departed from the church.
Charlotte even reprised her over-the-shoulder wave from when she arrived at St Mary's Hospital on April 23 to visit her new baby brother, Prince Louis.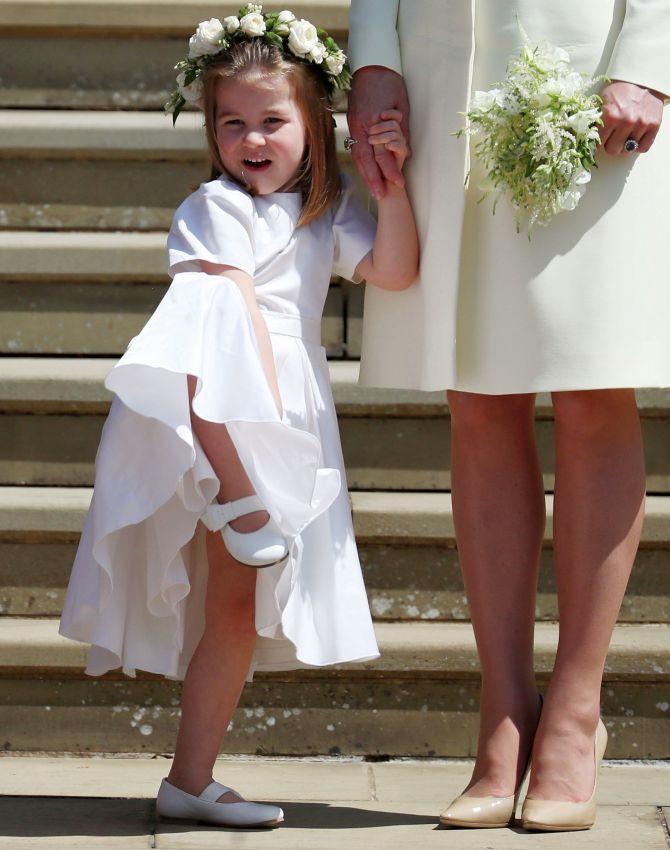 Bridesmaid Charlotte wore a white dress with a white flower crown while page boy George was outfitted in black and red. Their baby brother, Prince Louis, was left at home.
The bridal party held hands as they proceeded down the aisle behind Meghan, escorted by Prince Charles.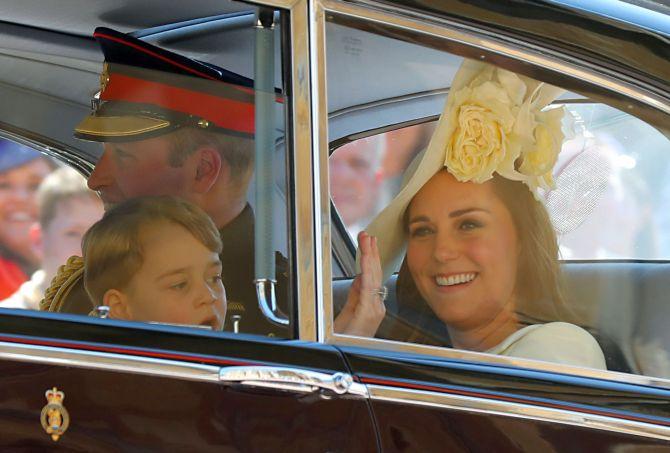 George and Charlotte were 10 kids tapped for the event.