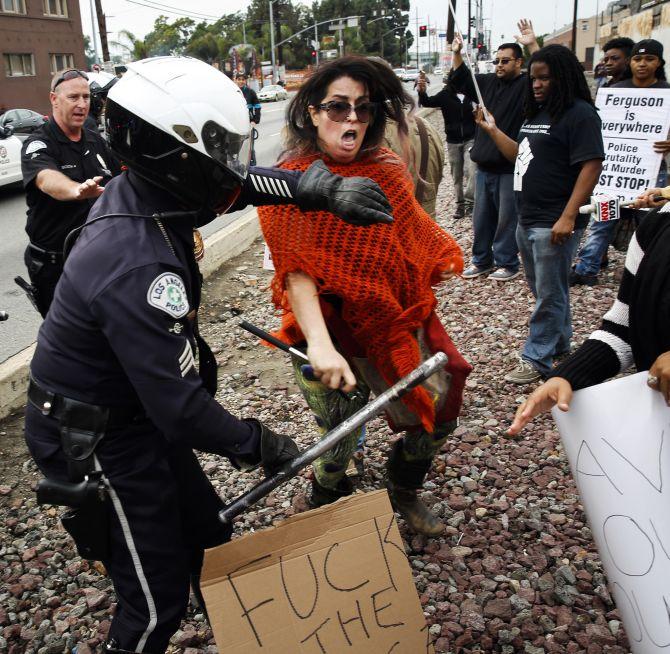 When protests broke out after a police officer shot an unarmed teenager in Ferguson, Missouri in August, police in camouflage gear wielding assault rifles and stun grenades drove through the city in armored vehicles attempting to control the crowds.
Several human rights activists criticised the use of force by the police. Some said they were brutal, some said their actions were justified. So, when can cops exert force on crowds?
Here's a list of situations when cops can attack a crowd.
---
1) Italy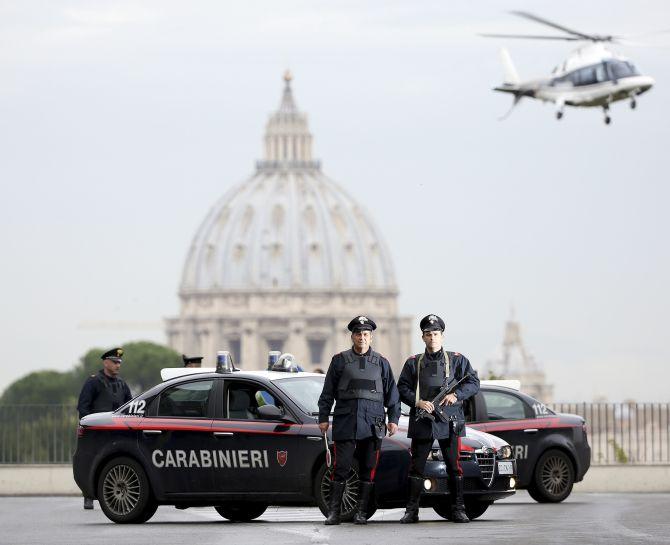 In Italy, police must follow guidelines that allow for the use of weapons only in the line of duty, when it is an "unavoidable necessity to overcome resistance, stop violence, or prevent a [serious] crime." Photograph: Alessandro Bianchi/Reuters
---
2) Afghanistan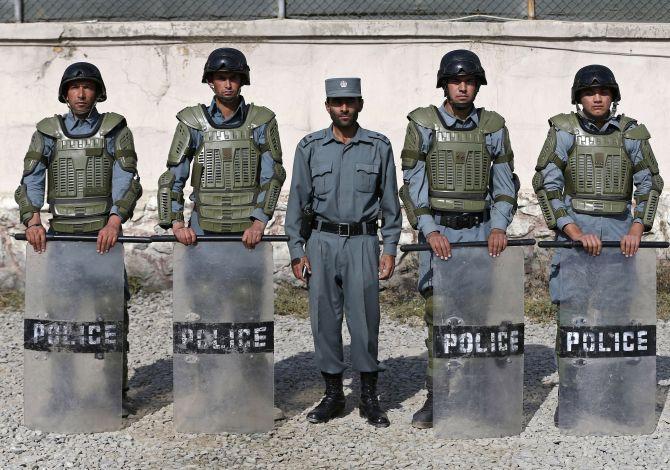 Afghan police "can use weapons or explosives against a group of people only if it has ... disturbed security by means of arms, and if the use of other means of force ... has proved ineffective. Police must also issue at least six warnings - three verbal and three warning shots - before they use force. Photograph: Omar Sobhani/Reuters
---
3) India
In India, the Rapid Action Force are called on for violent disorder that the police are unable to contain. They require an on-the-spot magistrate's consent and must issue a warning before each escalation of the use of force, from verbal warning to water cannon and tear gas, then to rubber bullets or baton rounds, and then to firearms. Photograph: Danish Siddiqui/Reuters
---
4) Bosnia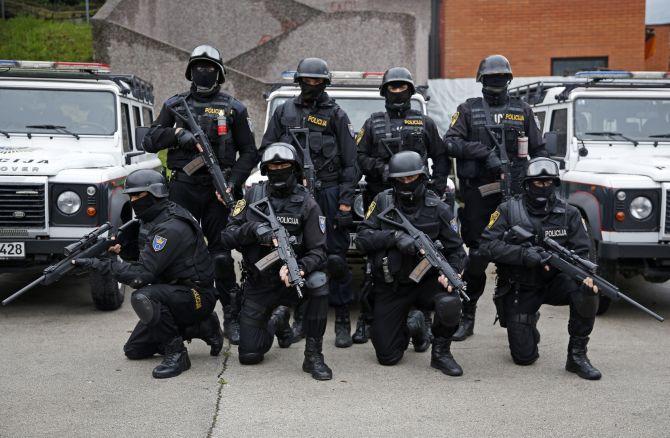 In Bosnia, police say they may use force ranging from batons to chemical irritants, water cannons, "binding agents, special firearms and explosive devices." They must issue a warning first, however, and can't use force against the young, old, or disabled (unless they are armed). Photograph: Dado Ruvic/Reuters
---
5) Malaysia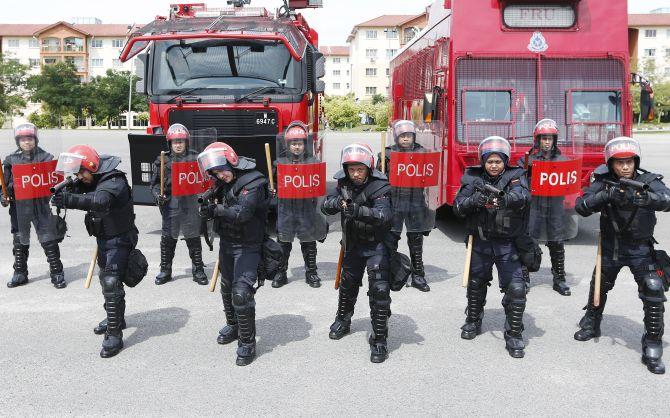 Malaysia's public order police, the Federal Reserve Unit, are only allowed to use firearms if the protestors are using firearms, too. The FRU was formed 59 years ago and firearms have never been used. Photograph: Olivia Harris/Reuters
---
6) Belgium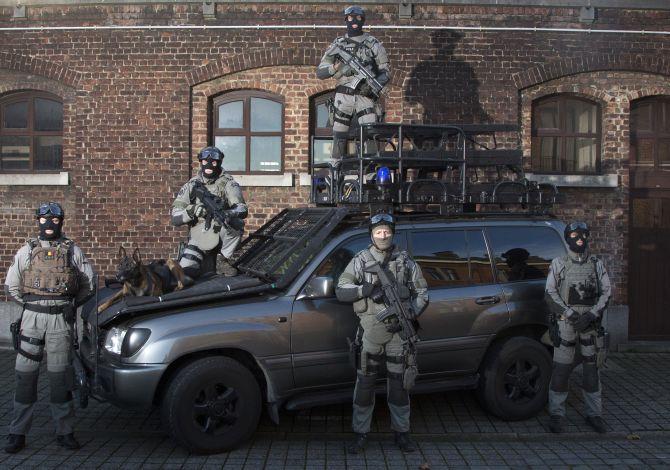 Belgian police are allowed to use lethal force in self-defense or to confront armed perpetrators, they are never allowed to use firearms for the purpose of crowd control, according to human rights monitors. Photograph: Yves Herman/Reuters
---
7) Serbia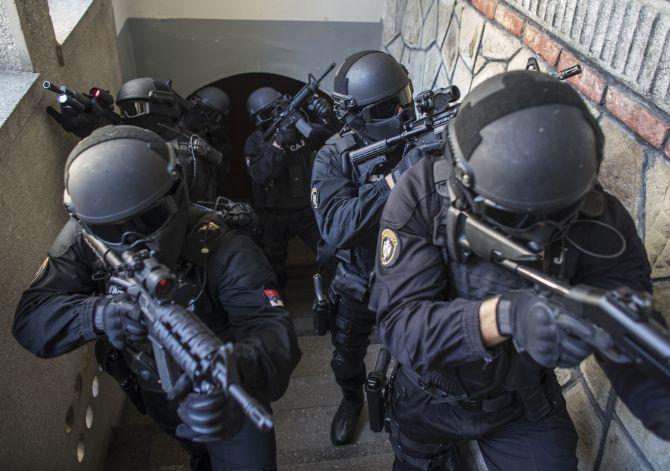 In Serbia, police may use measures ranging from batons to special vehicles, water cannon and tear gas on groups of people who have gathered illegally and are behaving in a way that is violent or could cause violence, but they may use firearms only when life is endangered. Photograph: Marko Djurica/Reuters