Things have come to a grinding halt as thick smog has suffocated China.
Hundreds of flights have been cancelled, with schools in the region closed and motorways gridlocked as people try to escape the poor conditions.
More than 20 cities are in the middle of a red alert which was announced on December 17, the highest level in China's four-tiered pollution warning system.
According to Greenpeace East Asia, the smog has affected some 460 million people.
Here are some glimpses of choked-up China.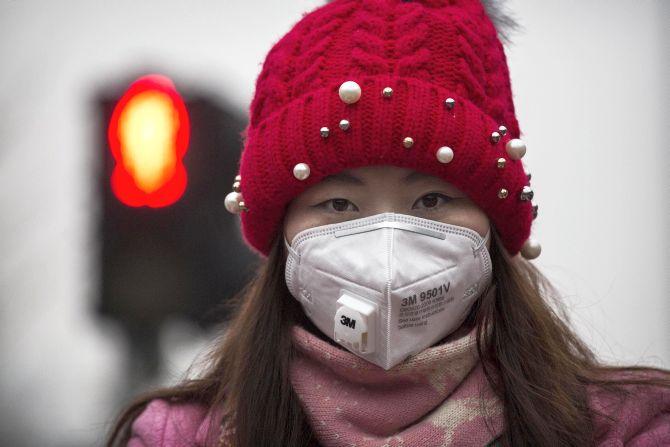 Battling the smog! A Chinese woman wears a mask to protect against pollution as they wait to cross the street in heavy smog. The red smog warning is expected to last until December 24. Photograph: Kevin Frayer/Getty Images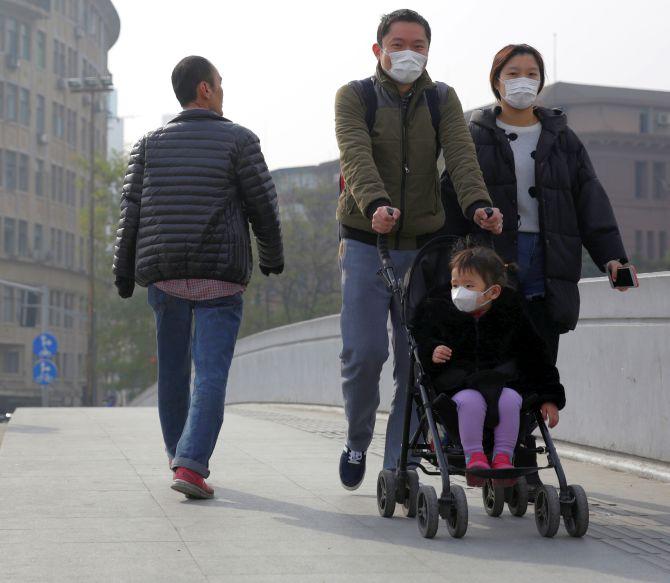 There's no escape: A family takes a stroll in 'smogged' out in Shanghai. Despite their best efforts, the smog levels in China are high, forcing residents to bear the stifling conditions. Photograph: Aly Song/Reuters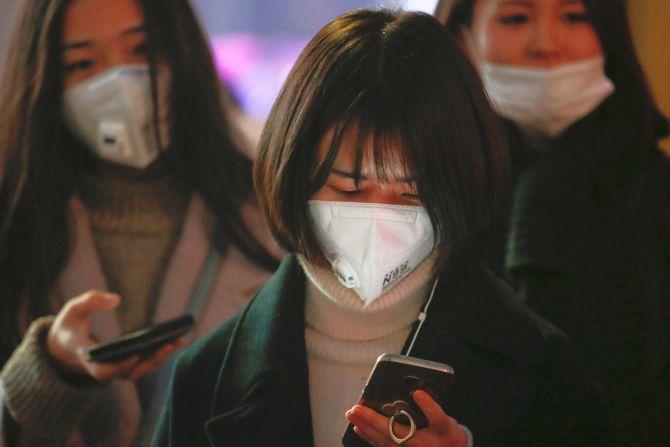 Harder to breathe: Since Friday at least 24 cities have issued red alerts for poor air quality. Photograph: Damir Sagolj/Reuters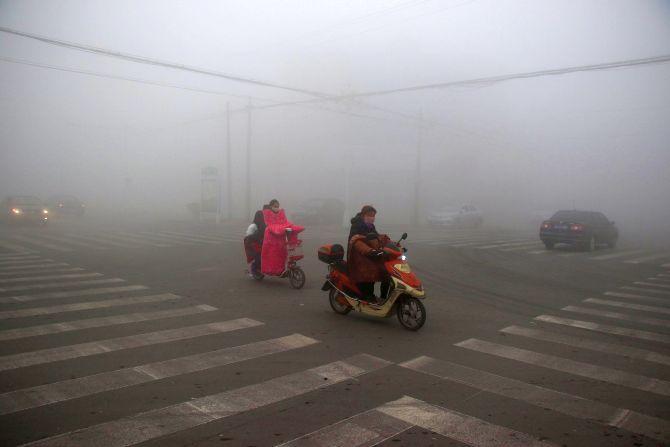 Hard to see: A street view of Lianyungang, Jiangsu province shrouded in smog. Photograph: Stringer/Reuters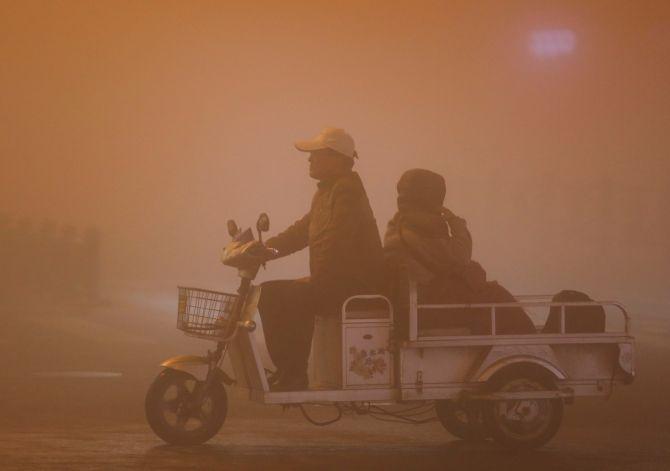 Engulfed: Most of China's smog is blamed on the burning of coal for electricity and heating. On December 19, more than 700 companies stopped production in Beijing as the red alert continued. Photograph: Stringer/Reuters
Buildings are seen in heavy smog during a polluted day in in Harbin, Heilongjiang province. Photograph: Stringer/Reuters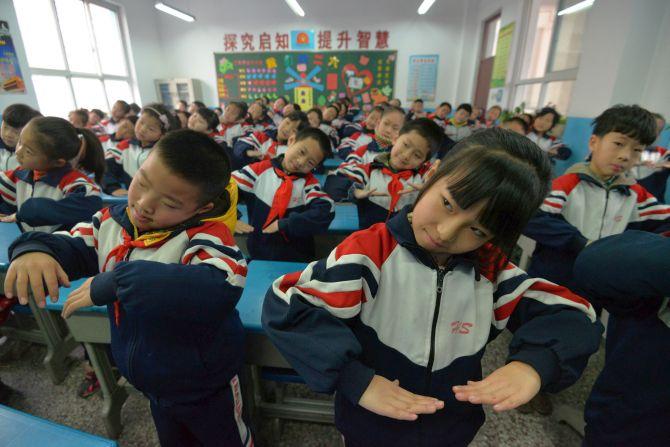 Stay in! Children exercise indoor during a polluted day in Handan, Hebei province. Photograph: Stringer/Reuters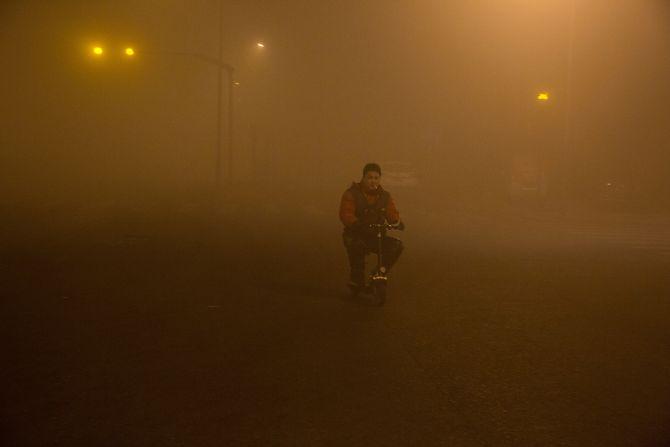 Visability in Beijing has now dropped to 50 metres (164 feet), making driving very difficult and dangerous. Photograph: Stringer/Reuters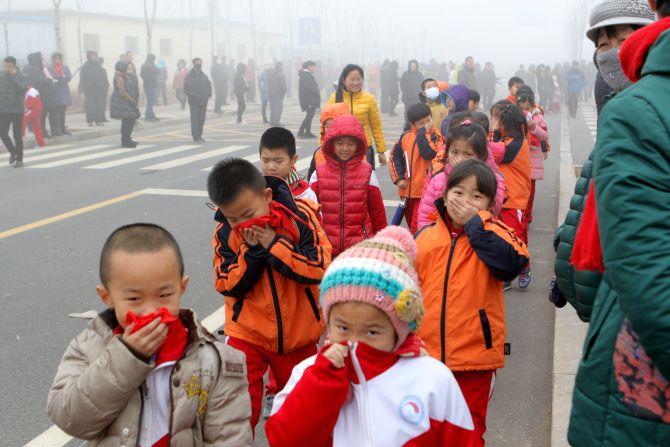 Pupils cover their noses after school in heavy smog. Photograph: VCG/VCG via Getty Images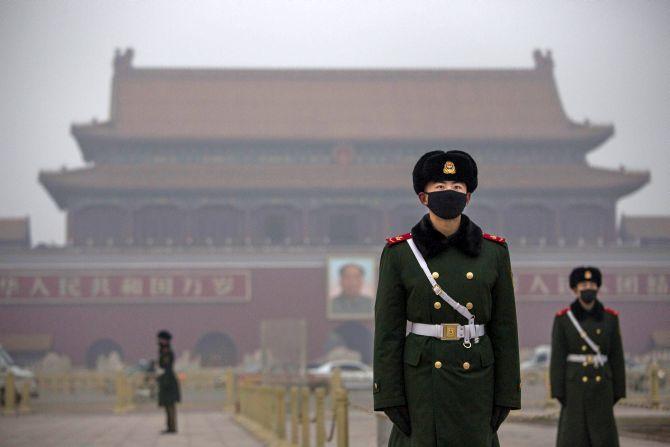 Chinese Paramilitary police wear masks to protect against pollution, a rare occurence, as they stand guard during smog in Tiananmen Square. Photograph: Kevin Frayer/Getty Images