In a 30-minute friendly meet, the two leaders spoke about humanity and exchanged books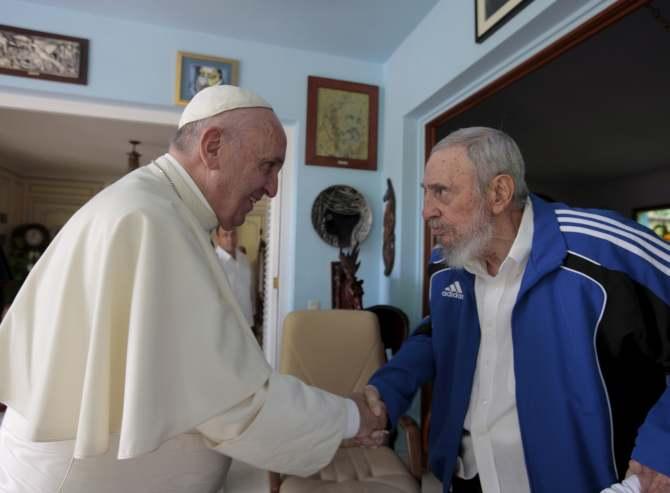 Pope Francis chats with former Cuban president Fidel Castro at his residence in Havana. Photograph: Alex Castro-Castro Family/Handout via Reuters
Pope Francis met former Cuban president Fidel Castro briefly on Sunday on the second day of his tour.
The Pope swapped books with Castro Sr in a meeting described by the Vatican as "friendly and informal".
The pontiff gave Castro copies of his two encyclicals, Vatican spokesman Father Federico Lombardi said, as well as two books written by an Italian priest and one by a Jesuit priest. The 89-year-old communist leader then gave the Pope a book titled 'Fidel and Religion'.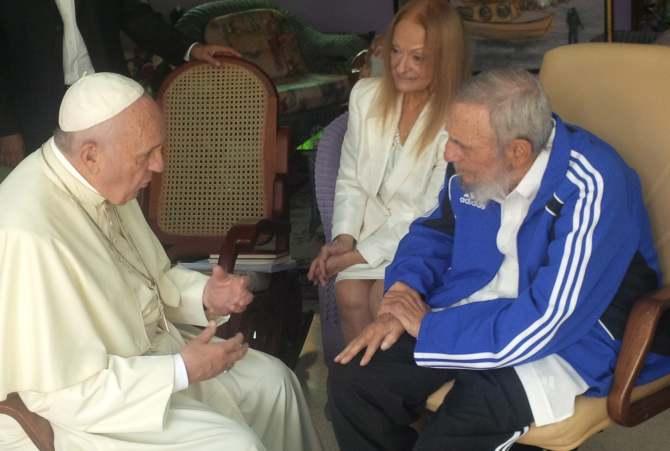 The two spoke about problems faced by humanity and the environment, the Vatican said.
The meet at Castro's Havana residence lasted for about 30 minutes. Castro's wife, children and grandchildren were among 10 family members present. It was his son Alex who clicked pictures of the meet.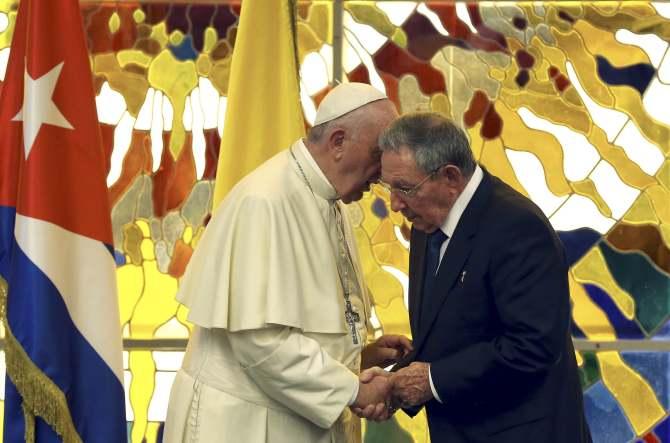 Pope Francis meets Cuba's President Raul Castro in Havana. Photograph: Alejandro Ernesto/Reuters

The ageing Castro rarely makes a public appearance.

Before the meeting, the Pope delivered the largest papal mass ever -- attended by estimated 200,000 -- at Havana's Revolution Square on Sunday morning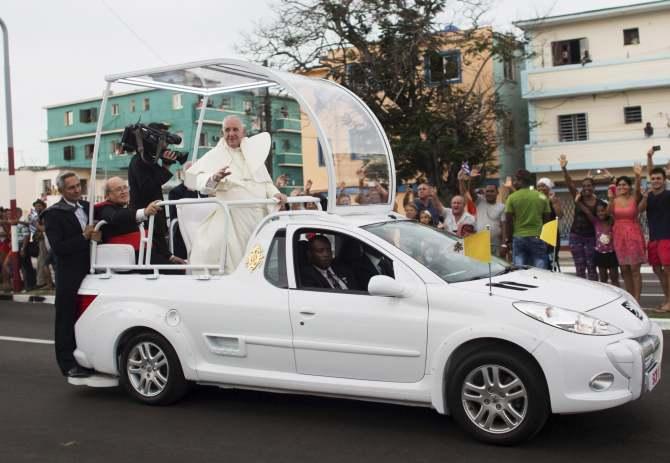 Pope Francis is on a nine-day tour of Cuba and the United States where he will see both the benefits and complexities of a fast-evolving detente between the old Cold War foes that he helped broker. Photograph: Alexandre Meneghini/Reuters

Later Sunday, the Pope "privately" met with Castro's brother, Cuban President Raul Castro and the pair exchanged gifts. Pope gifted the president Vatican-made mosaic and in return, he received a "composition" built from the oars of migrant boats, a gift "inspired by his great attention to the plight of migrants," the Vatican said.
It is the first visit by the Pope to the Communist-ruled island. The trip will later take him to the United States.