One of the world's most complete Tyrannosaurus rex skeletons is up for sale.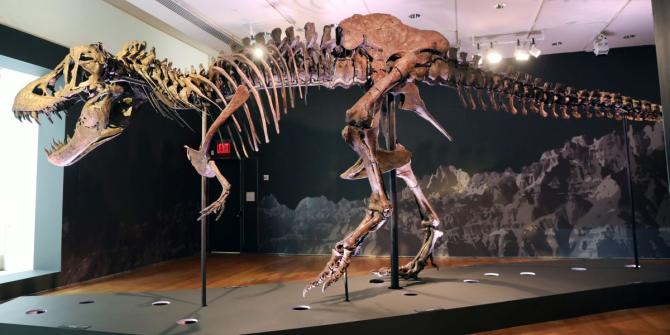 The 67-million-year-old specimen, named Stan, will be auctioned off by Christie's on October 6 with an estimate of $6 million-$8 million (Rs 44 crore -- Rs 58 crore) and will be on display in the windows of Christie's Rockefeller Center starting Wednesday.
Standing 13 feet high and 40 feet long, including its tail, Stan is made up of 188 bones, making it one of the largest and most complete T-rex skeletons in the world.
The first of its bones was found in the Hell Creek Formation that spans parts of Montana, North and South Dakota and Wyoming in 1987 by Stan Sacrison, an amateur paleontologist.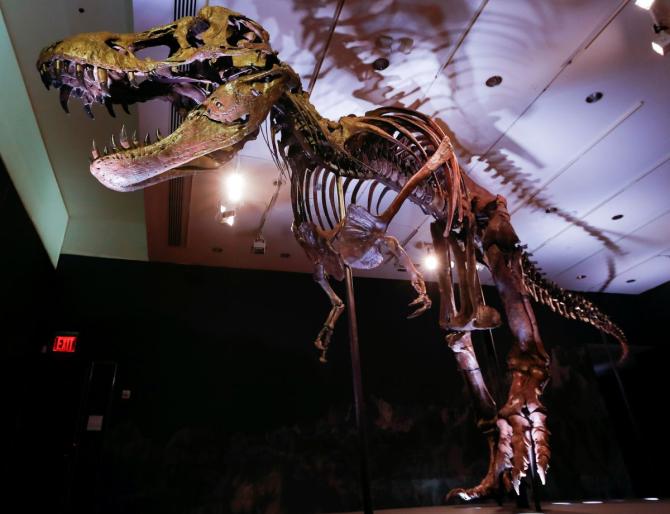 Initially misidentified as Triceratops bones, they lay undisturbed until 1992, when visiting paleontologists realised their true origin.
It then took more than 30,000 hours of manual labour to excavate and restore the skeleton. Researchers have since found that Stan survived a broken neck during his lifetime, after which two of his vertebrae fused together.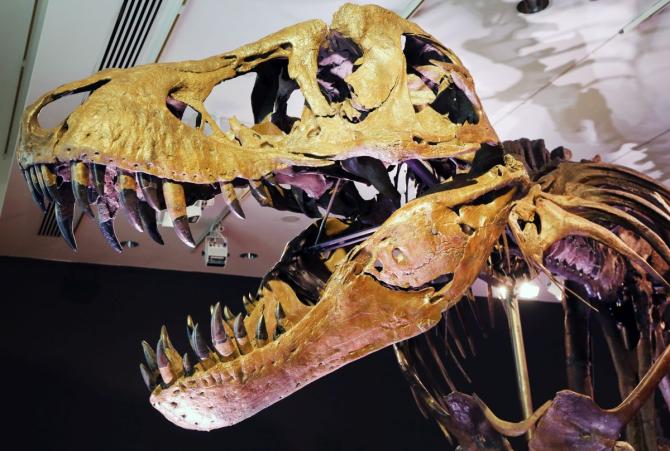 "We are honoured to be bringing Stan to auction and to have been entrusted with the stewardship of such an iconic and important T. rex," said James Hyslop, head of scientific instruments, globes and natural history at Christie's, adding that Stan will be visible 24 hours a day through the windows at Christie's Rockefeller Center.
The last time an auction house carried out a sale of these prehistoric proportions was in 1997, when Sotheby's sold T-rex skeleton "Sue" to the Chicago Field Museum for a record $8.3 million. Riley Black
reported for National Geographic in 2013 that paleontologists have excavated about 50 T. rex skeletons to date.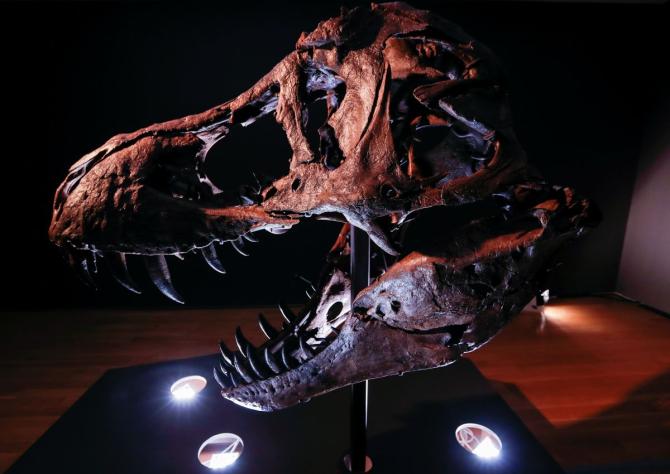 It remains to be seen who, whether an individual or an institution, will take the bait in October and bid on Stan. Hyslop calls the opportunity "a once in a generation chance."