The simple, restful life is often idealised in tales of yore. Life in villages seem linear and simple, a far cry from their complex urban counterparts. These villages, however, paint a different picture.
Somewhat weird, these offbeat villages will assuredly put to rest the notion that rural life is uninteresting. From entire neighbourhoods populated by cats to a town of twins, these wacky villages are sure to change your ideas about life in small towns.
---
Island of dolls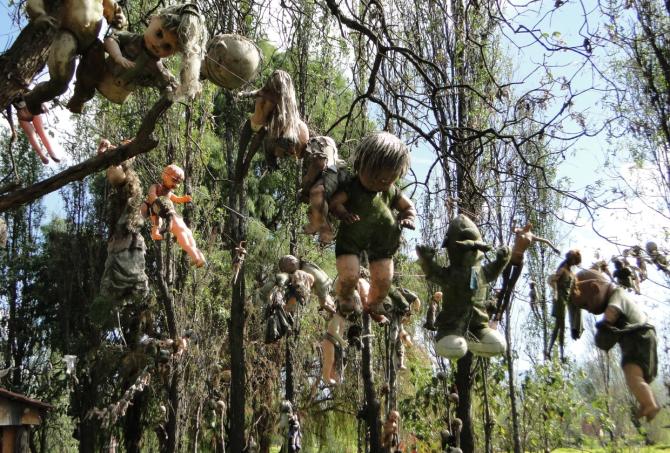 Travelocity called Isla de las Muñecas, or Island of the Dolls, the creepiest place on earth. South of Mexico City, on Xochimico, an island famous for its beautiful gardens, this eerie spot is hidden deep in the canals, far away from the normal tourist routes.
Hundreds of dolls, some with severed limbs, some with decapitated heads, hang from the trees or are propped up in the grasses. As legend has it, the place is dedicated to the lost soul of a young girl who drowned in mysterious circumstances around 50 years ago. The dolls are believed to be possessed by her spirit. Today, locals and tourist come to hang more dolls, and get creeped out.
---
Village of dwarves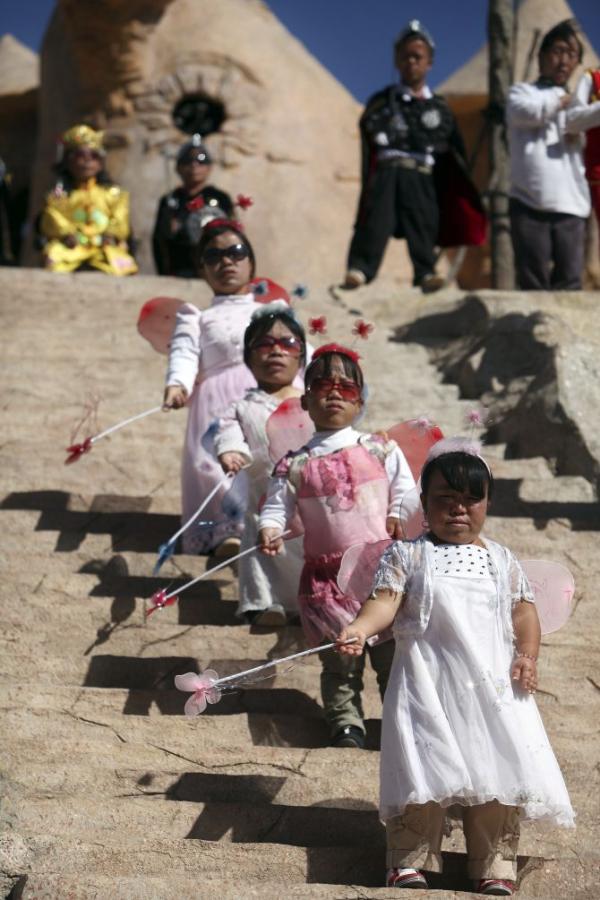 Yangsi, a remote village in southwest China's SichuanProvince, has baffling scientists for decades. Around 40 percent of its inhabitants are several heads shorter than the average human being. 36 of the village's 80 residents are dwarfs – the tallest one is about 3 ft 10 inches tall and the shortest, 2 ft 1 inch.
---
Village of scarecrows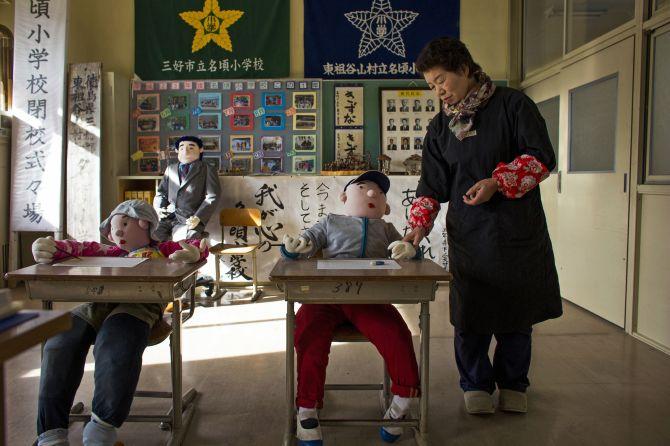 A village in Japan has four times as many scarecrows as people. And it's all thanks to one woman -- and more than a decade of work.
Tsukimi Ayano said she made her first scarecrow 13 years ago in the likeness of her father as a tribute to him after his death. Since then, she's made more than 350 life-sized dolls but, like their human counterparts, they don't last forever, so about 150 of them remain in Nagoro, a village in southern Japan.
Still, with a population of 35, the scarecrows outnumber the people in Nagoro by a good amount, acting as replacements for those who have died or moved away.
---
Island of cats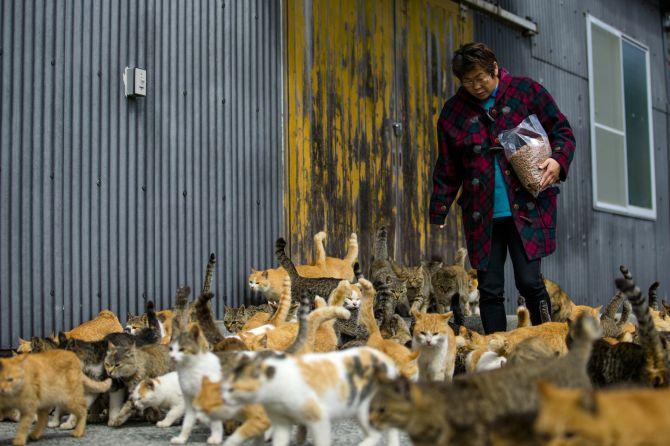 A former fishing village in Japan has been overrun by cats.
Aoshima, a tiny island located in Miyazaki province off the southern coast of Japan, officially has less than 20 people in residence -- but over 120 feral cats, outnumbering the humans by six to one.
The animals were originally brought over to control a mice infestation, but with no natural predators – and a dwindling supply of mice -- the number of cats soon got out of hand.
---
Village of garbage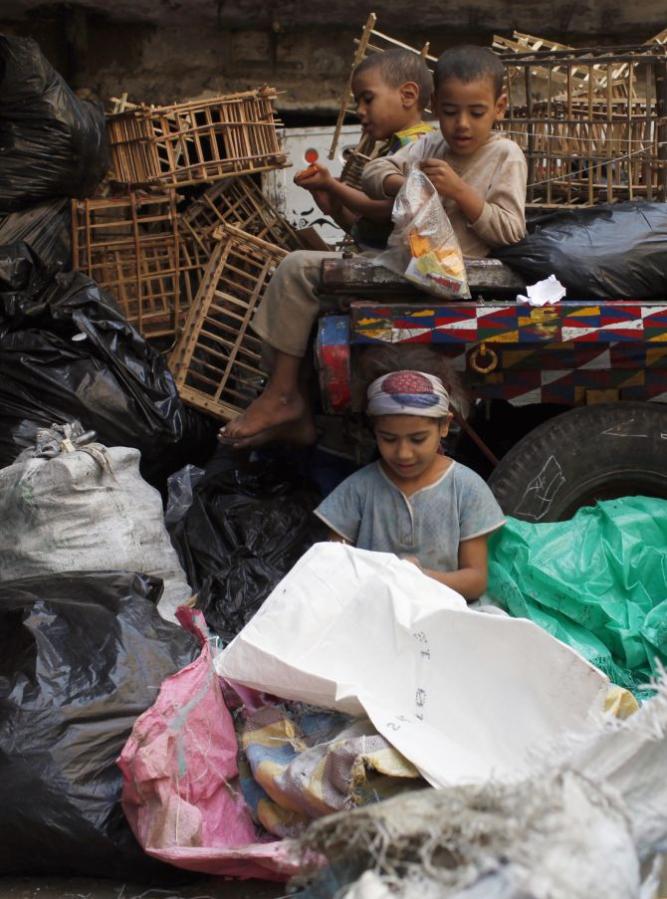 Manshiyat Nasser, or as it is more popularly known, Garbage City, is a slum settlement with a population of around 60,000 on the outskirts of the Moqattam Hills, within Cairo's sprawling metropolitan area.
The village is notable for having nearly every space of it covered in garbage, including the streets and rooftops of the settlement. These piles of garbage are the result of the Cairo Metropolitan Area having never established an efficient garbage collecting system, despite having a population of nearly 20 million.
---
Village of twins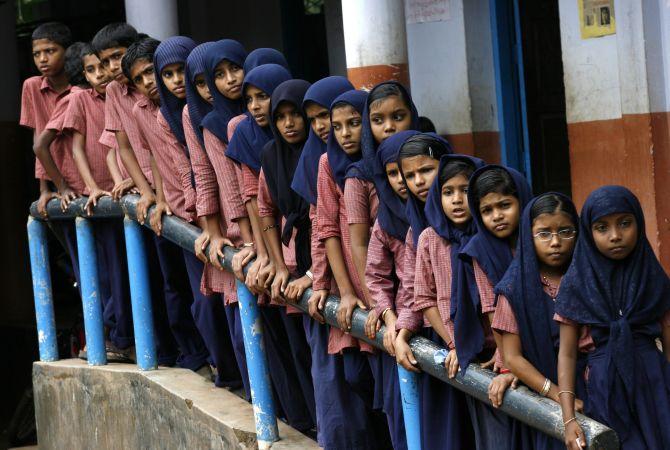 Twins are already kind of creepy when you see them from time to time, but what if there was an entire village full with them? That's exactly what's been happening in the village of Kodinhi in Kerala, India. It's full of twins.
Kodinhi has an unusually high number of twins born there every year. For a village with only 2000 people, there are 204 pairs of twins, with about 15 pairs being born every year. Approximately 10% of the town's population are twins.
---
Village where everyone wears a gas mask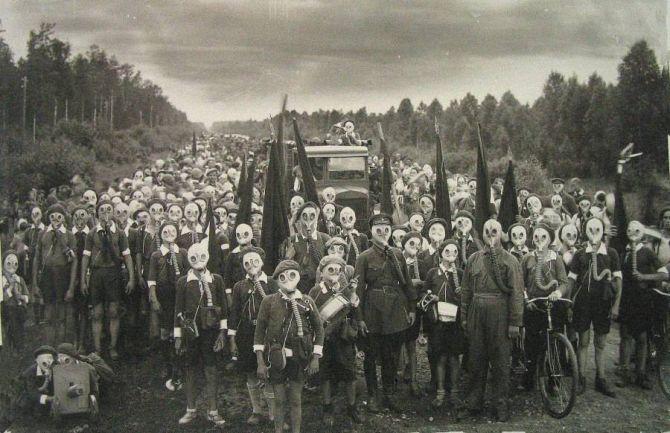 Welcome to Miyakejima, Japan, the fascinatingly creepy town where everyone wears gas masks because of the high level of poisonous gases. The Japanese island of Miyake-jima is situated near the volcano, MountOyama, has erupted several times in recent history.
The residents of the island are required to carry gas masks with them at all times, but need not wear them constantly. Raid alarms go off if there is a dramatic increase in the levels of sulfur in the air.