Venice has experienced some of the worst flooding in its history this week, with flood levels of over six feet submerging the city's most revered and trafficked historical sites.
More than 80 per cent of the city, a UNESCO world heritage site, was under water when tides hit their highest, leading Mayor Luigi Brugnaro to declare a state of emergency.
Images show roads and famous attractions submerged in floodwaters.
Here are some of the famous landmarks and tourist favourites that have been affected by the high tides during the current flood:
>> St Mark's Square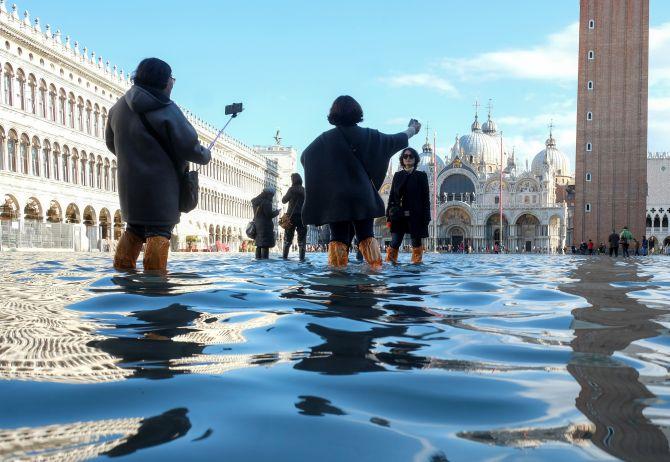 Known as "the drawing room of Europe", St Mark's Square is one of Venice's most popular tourist attractions and the city's major public plaza.
Millions of tourists from over the world come to stand and take selfies in the plaza. But as one of the lowest parts of the city, St Mark's Square was hit by some of the worst flooding and it became submerged in over a metre of water.
>> St Mark's Basilica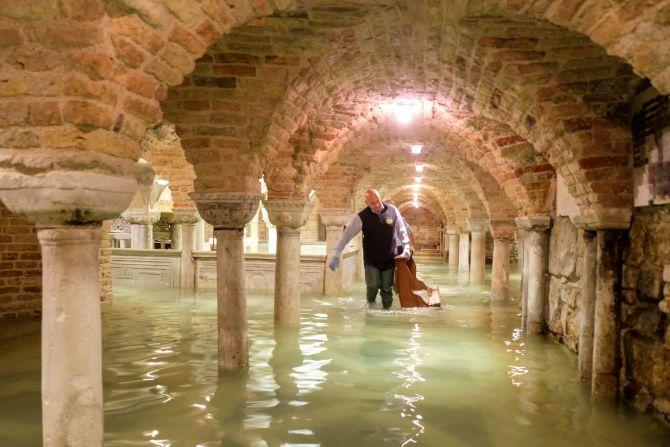 St Mark's Basilica, completed in the 11th century, is Venice's most popular site. The crypt beneath the church has been inundated with water for only the second time in its history.
The basilica was flooded for the sixth time in 1,200 years, according to church records.
Pumps were deployed to drain water from the church and its 12th-century crypt. There are fears of structural damage to the basilica's columns.
>> Gritti Palace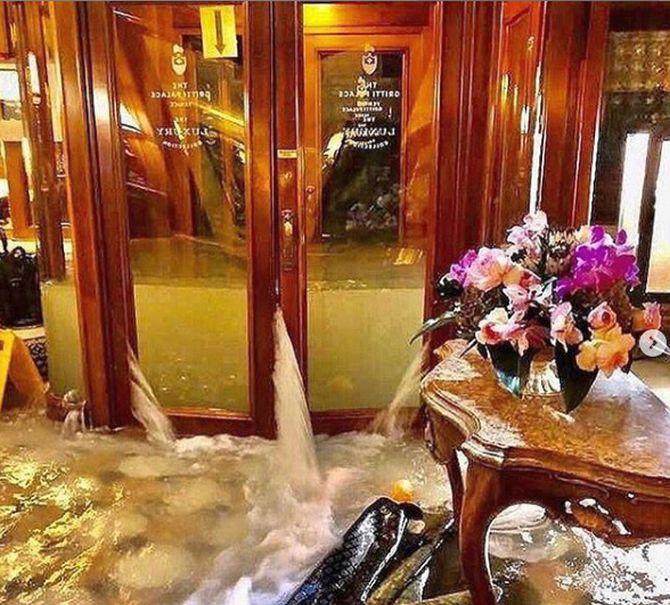 Images show severe interior flooding inside the Gritti Palace, which is situated along the Grand Canal.
Built in 1475, the building was once a private residence and now operates as a luxury hotel.
Famous former guests have included royalty, politicians and celebrities, from Winston Churchill to Ernest Hemingway.
>> Libreria Aqua Alta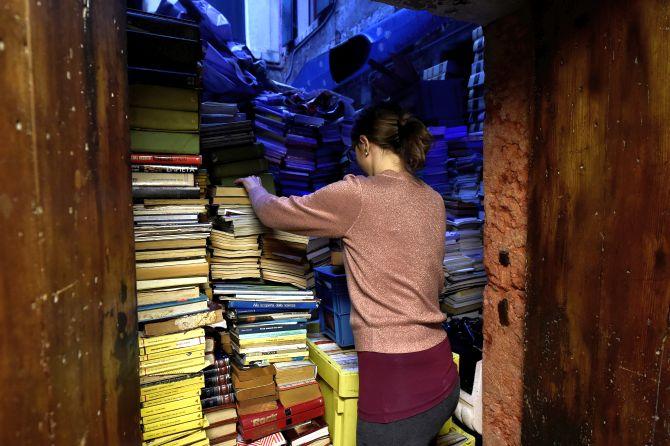 The deluge proved too much even for Venice's most famous bookstore which had resigned itself to constant flooding, keeping its books inside bathtubs and boats.
The Libreria Acqua Alta, or High Water Bookshop lost hundreds of books in the floods, causing much dismay in the community. "We expect high water, but not this high," one of the owners said.
>> Grand Canal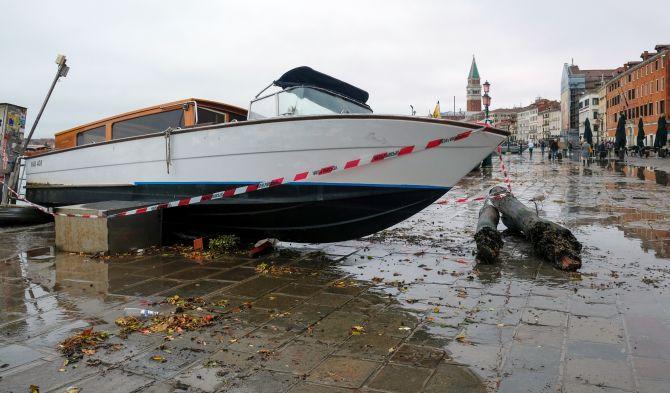 A major water-traffic corridor, the Grand Canal is one of the more recognisable landmarks, winding its way past Doge's Palace, the Royal Gardens and the Rialto Bridge.
Ferryboats and gondolas have been overturned as many of the new flood barriers designed to protect the ever-sinking city have been overrun.