Polling began to the 69 of the 70 assembly seats of Uttarakhand amid tight security on Wednesday with people queuing up outside polling booths since early morning to cast their votes.
-- In graphics: How Uttarakhand votes
Polling schedule for Karnaprayag seat in Chamoli district has been revised to March 9 due to the death of Bahujan Samaj Party candidate Kuldeep Singh Kanwasi in a road accident on Sunday.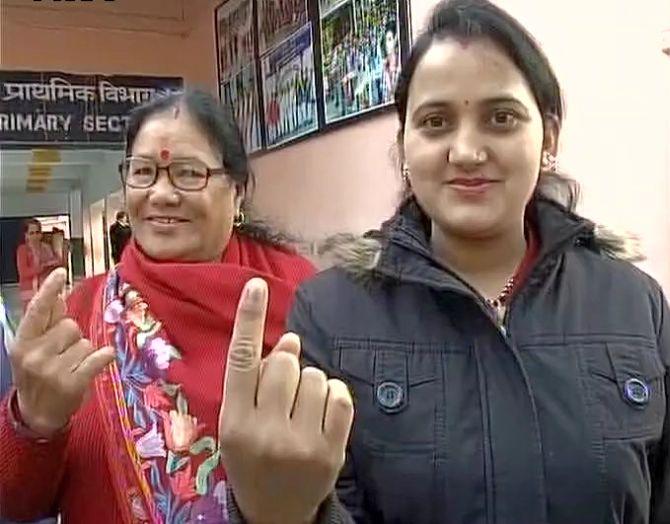 Over 74 lakh voters will seal the fate of 628 candidates in electronic voting machines between 8 am to 5 pm when polling concludes, state Election office informed.
All arrangements are in place to ensure free and fair elections in the state with a deployment of nearly 30,000 security personnel and 60,000 polling officials on a total of 10,685 booths across Uttarakhand out of which 460 are in snowbound areas.
On most of the seats ruling Congress and the Bharatiya Janata Party are locked in straight contests but rebel candidates of both parties who have entered the fray as independents may play a crucial role in upsetting the calculations of the official nominees of their respective parties.
Twelve former Congress MLAs contesting as BJP candidates and two former BJP MLAs travelling in Congress boat have made these elections interesting.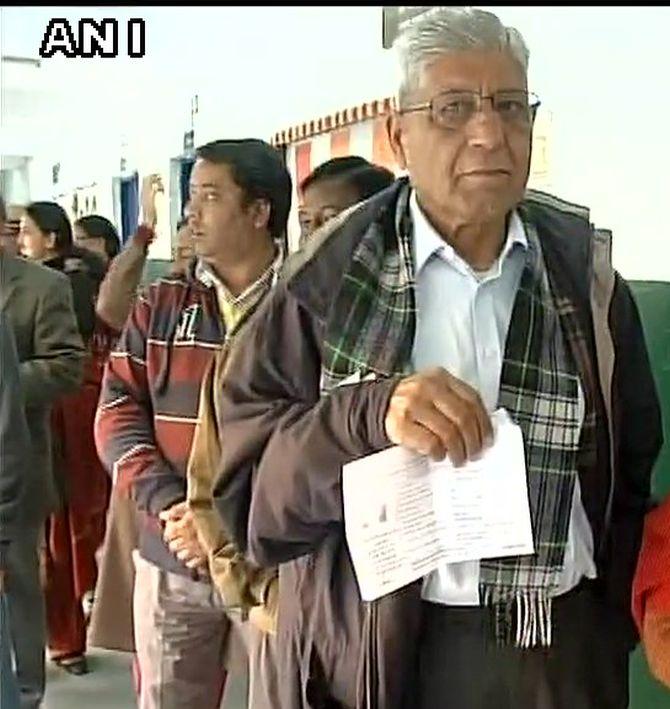 Chief Minister Harish Rawat who is seeking a second stint in office is contesting from two seats, Haridwar (rural) and Kichha in Udhamsingh Nagar district.
BJP heavyweight Satpal Maharaj is contesting from Chaubatakhal whereas Pradesh BJP president Ajay Bhatt is battling it out in Ranikhet.
Making corruption its main poll plank BJP has asked people to vote for change whereas Congress is seeking a second term in power to carry out unfinished development work.
Photographs: ANI/Twitter