With just two days left for the Uttarakhand assembly polls and the state Congress striving hard to woo voters in the last leg of the election campaign, vice-president Rahul Gandhi and Chief Minister Harish Rawat took part in Ganga Aarti at Haridwar's Har Ki Pauri on Sunday night.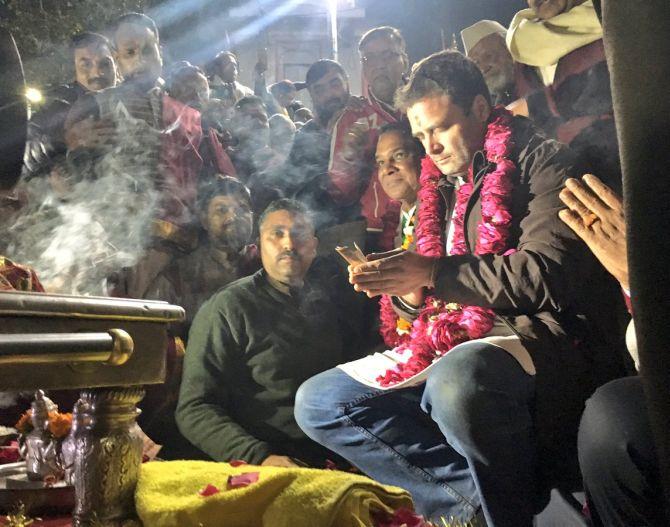 Rahul also held a 75-km long road show and a Nukkad Sabha in the city.
A day before, tearing into Prime Minister Narendra Modi's 'real' motives behind demonetisation, Rahul branded the move as a tool to waive off loans worth crores taken by some 50 rich families, instead of an initiative against black money as the Prime Minister has projected.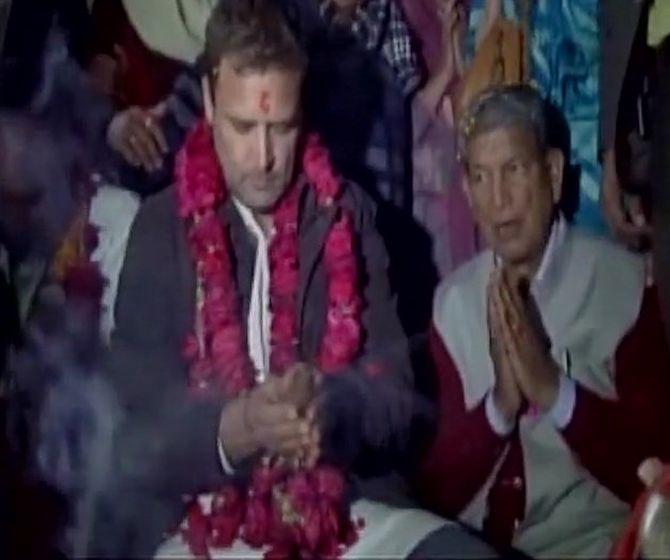 "He claimed that black money is in Swiss bank accounts, and that he would bring the money back from Swiss banks. The Swiss government has given him the names of Swiss account holders. I want to ask Prime Minister Modi, why have you not revealed those names in the Lok Sabha and Rajya Sabha? Why have you kept those thieves away from us?" Gandhi said while addressing a rally in Uttar Pradesh's Sitapur.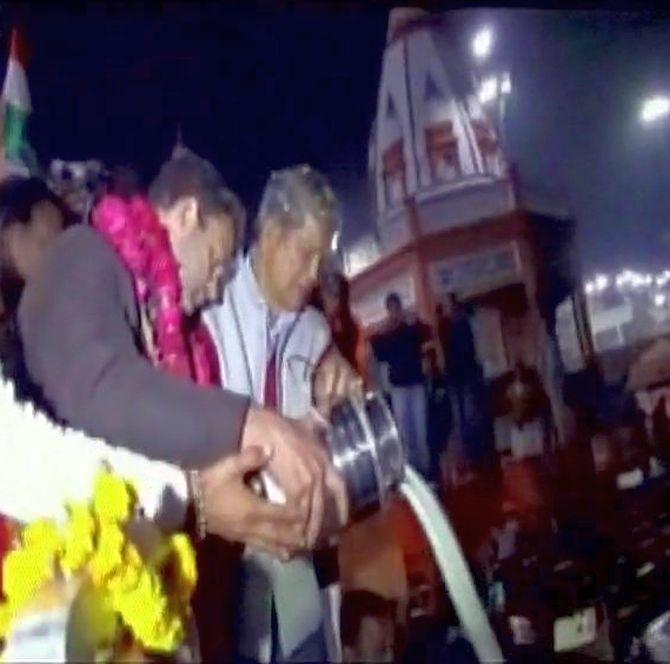 Rahul and Uttar Pradesh Chief Minister Akhilesh Yadav also jointly announced the Samajwadi Party- Congress' Common Minimum Programme.
The programme, including ten points of commitment to the people of Uttar Pradesh, enlists the promises such as free smart phones to youth, employment to 20 lakh youth, loan waiver to farmers, reduction of power tariff, pension schemes for poor, better infrastructure, cycle to girls who fall under merit list, 33 percent reservation to women in government jobs, free residence to Dalits and backward class poor.
Photographs: INC, ANI