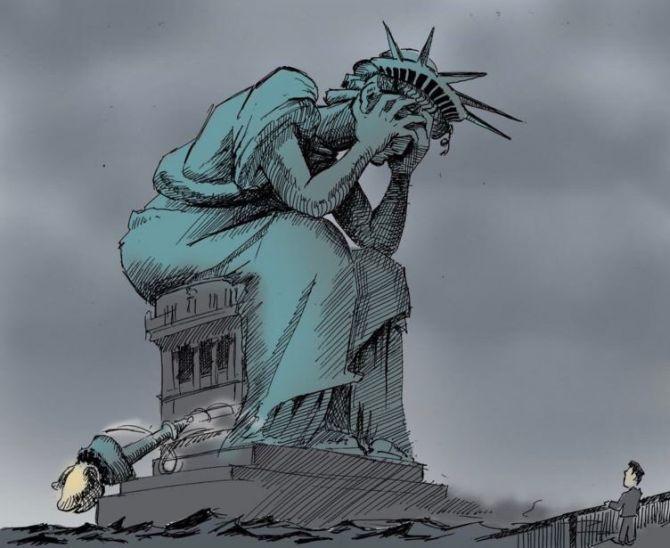 As the world wakes up to news that Republican Donald Trump will become the 45th president of the United States, political cartoonists have already been hard at work painting a satirical image of what America will look like under Trump's government.
Here are some of the best illustrations on the US election result.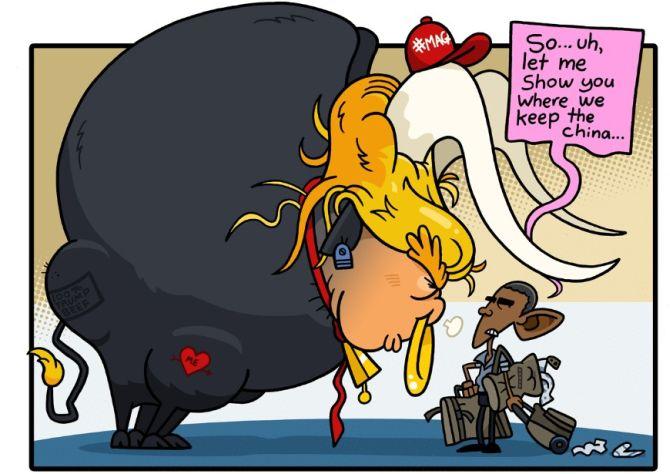 JJ McCullough from Canada.
---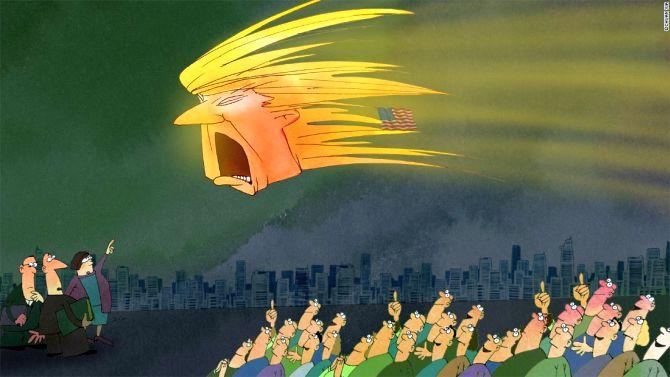 Lichuan Xia works for Caijing Magazine.
---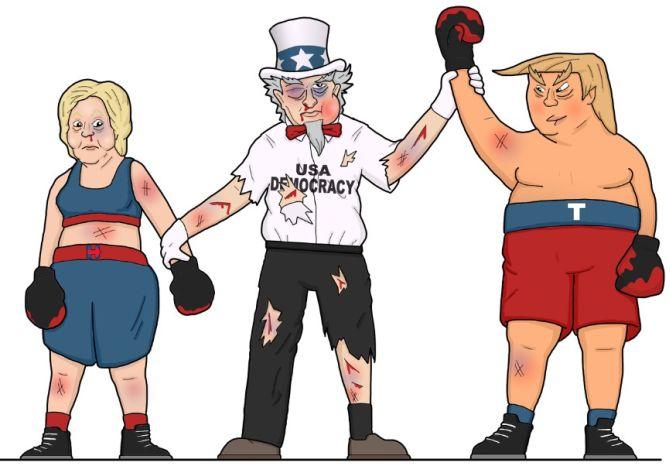 Dutch artist Tjeerd Royaards sends in this one. He's the editor of cartoonmovement.com.
---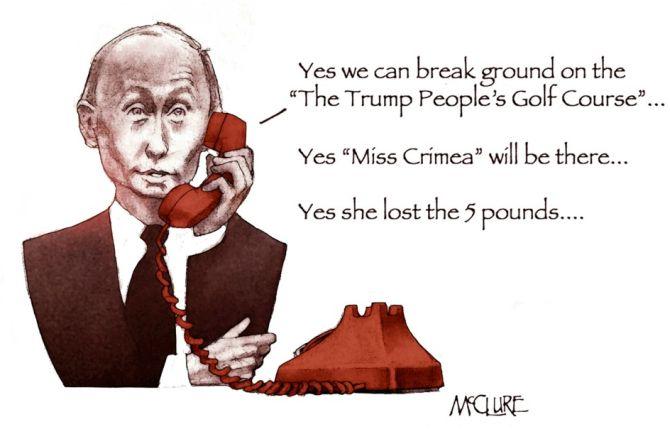 American Thomas McClure reflects on Trump's sexism and his 'close ties' with Russian President Vladimir Putin.
---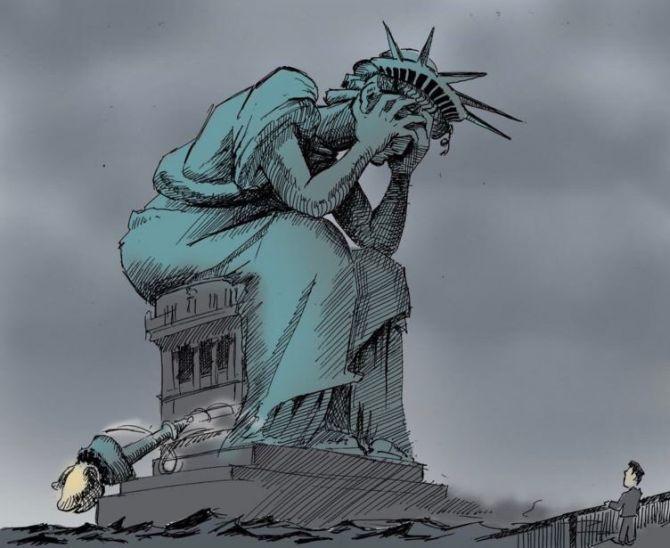 America reacts to Trump's win, according to Twitter user @Moouxe.
---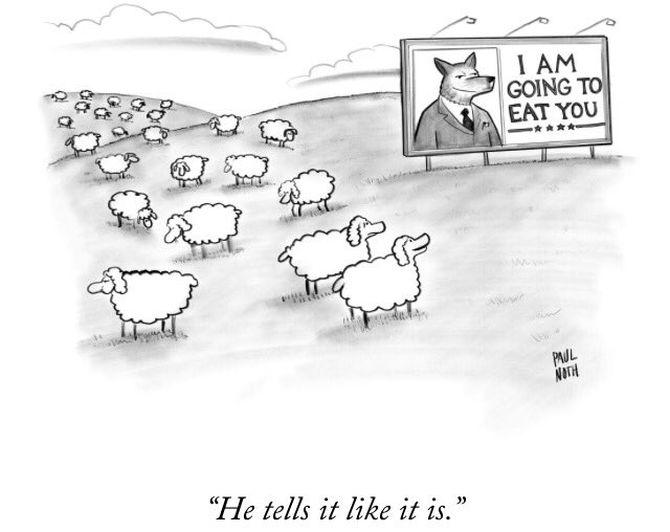 And this one by the New York Times. "He tells it like it is," read the caption of a New York Times cartoon, depicting Trump as a hungry wolf in a field full of sheep.
---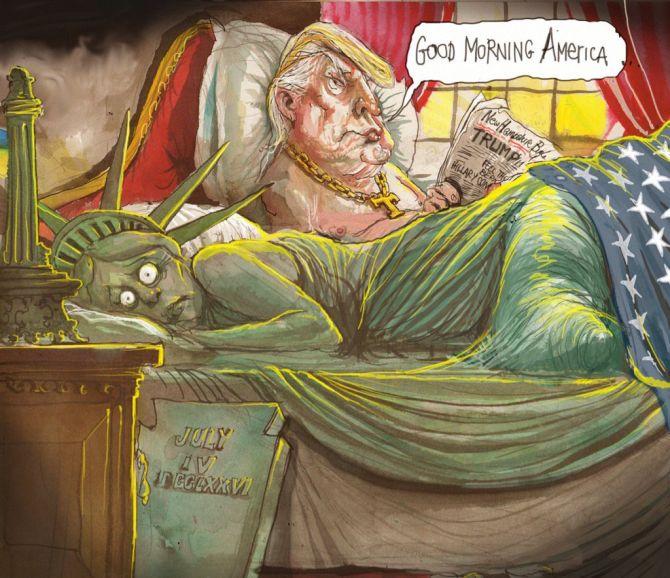 Cartoonist David Rowe on what it will feel like to wake up to Donald Trump winning the US elections.