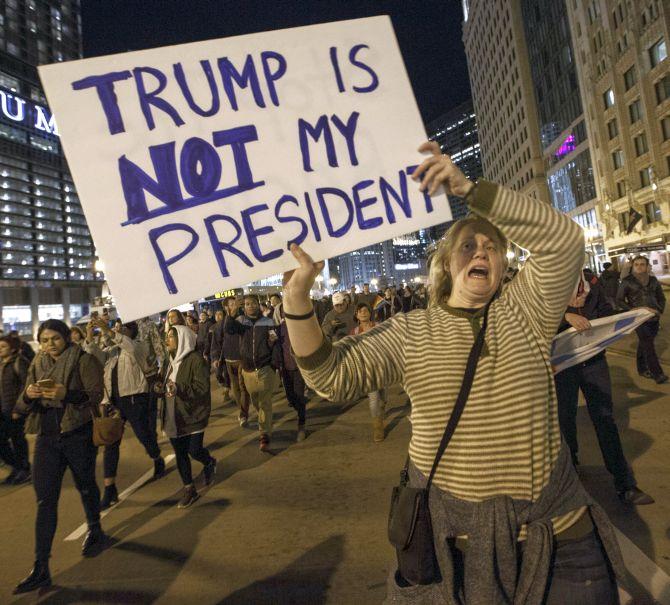 Anti-Donald Trump rallies entered the fourth day on Saturday as demonstrators across the country kept disavowing the president-elect.

Since Donald Trump's unexpected victory in the US presidential election on Tuesday, protests had emerged in major cities across the country, as thousands of people poured onto the streets to rail against the ascension of a man who had, at various points, belittled women, immigrants and numerous other groups.
Here's a look at the violence that has unravelled in America post the elections.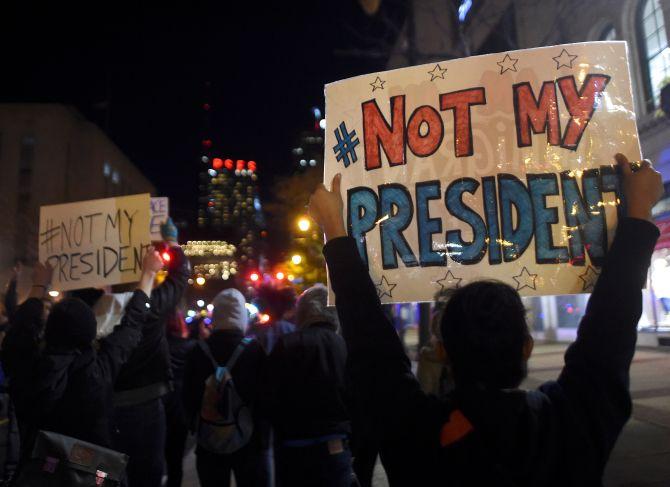 Demonstrators protest in response to the election of Republican Donald Trump as President of the United States in Philadelphia, Pennsylvania. Photograph: Mark Makela/Reuters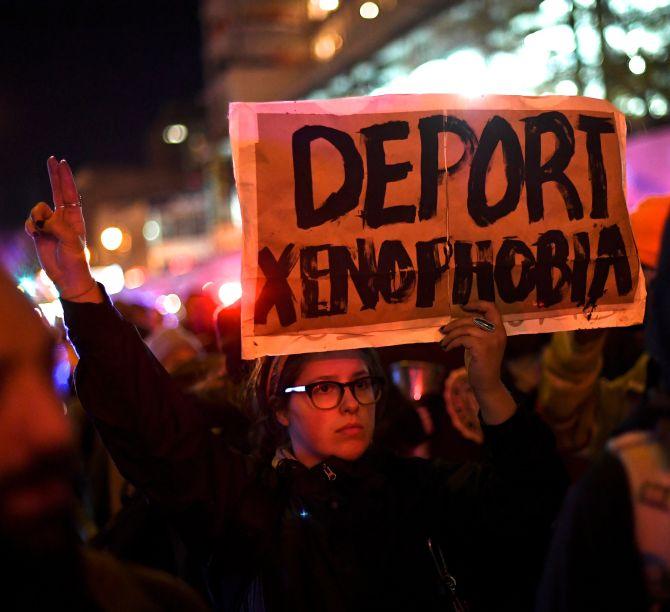 Protesters highlighted the fact that the US president-elect had won the election on a rhetoric of hate and violence towards minorities and women. Here seen a protester in Philadelphia, Pennsylvania. Photograph: Mark Makela/Reuters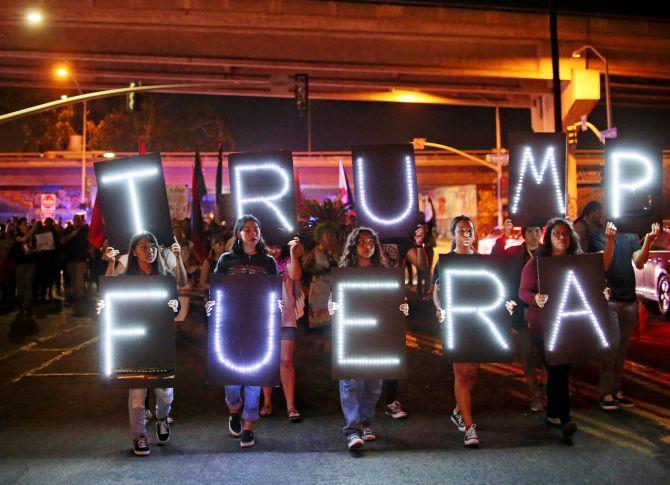 Demonstrators stage a rally against Trump in the Barrio Logan area of in San Diego, California. Hundreds of people turned up on Friday and the protests continued a day later too. Photograph: Sandy Huffaker/Reuters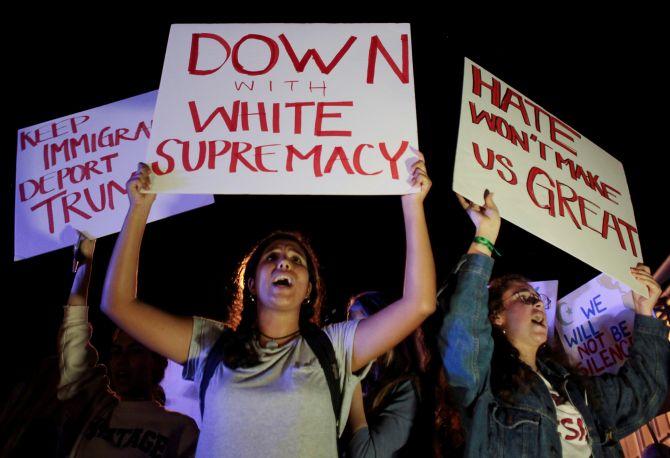 Florida too continued to witness protests on the fourth day as protesters refused to back down, carrying placards reading 'Down with White Supremacy' and 'Deport Trump'. Photograph: Javier Galeano/Reuters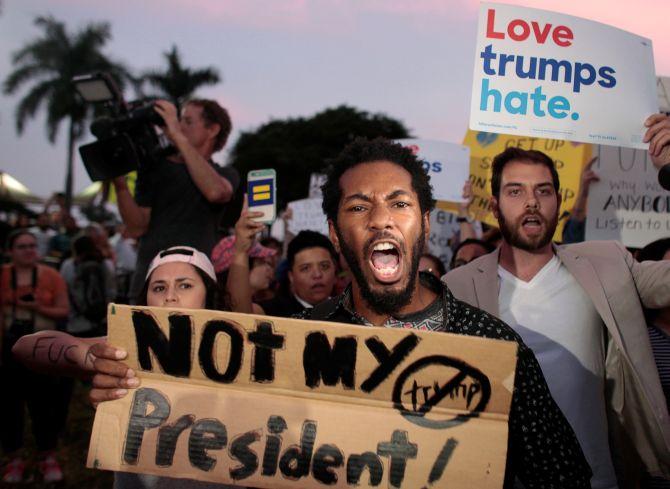 Police were called in Florida to ensure that the protests remained peaceful and violence was avoided at all costs. Photograph: Javier Galeano/Reuters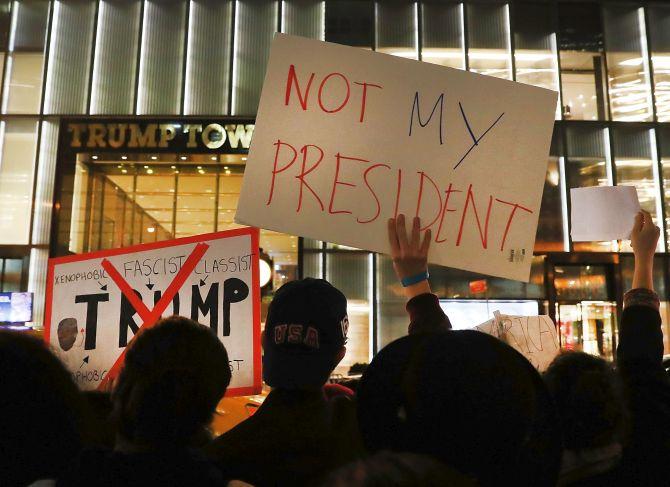 Demonstrators standing in front of Trump Tower in New York said they wanted to show solidarity with those they feel may be targeted by Trump's policies once he takes office in January, including Mexicans and Muslims. Photograph: Spencer Platt/Getty Images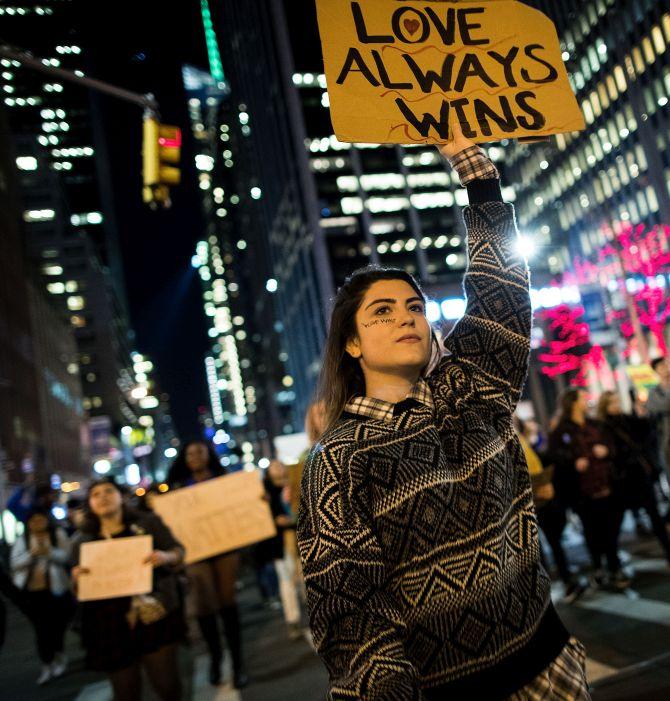 The demonstration aimed "to send a message of love to anybody who's feeling threatened, who's afraid of being targeted -- to immigrants, to minorities, to anybody shaken by the (election) result, said protesters in New York. Photograph: Drew Angerer/Getty Images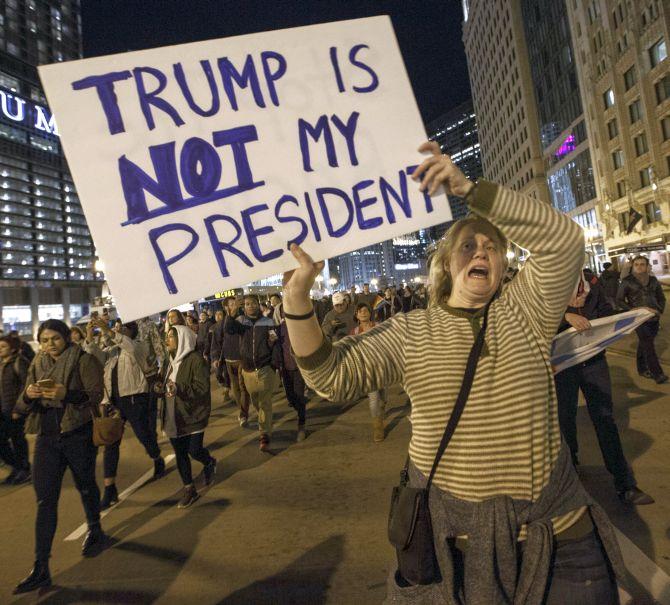 Similar protests were also witnessed in Chicago. Photograph: John Gress/Getty Images