Record-breaking cold gripped the United States, leaving residents shivering and coping with snow accumulating up to 3 feet.
The coldest place in the country was Estcourt Station, the northernmost point in Maine, with temperatures of -39 degree Celsius.
Meanwhile, many parts of the Middle East and Levant are experiencing their first real taste of winter as cold, windy weather sweeps rain, snow and sandstorms across the region.
Snow has fallen even at low levels; it began falling on Wednesday in northern Israel, the Golan Heights and in the mountains of Lebanon. Istanbul in Turkey saw snow falling on its major bridges, bringing travel disruption across the city.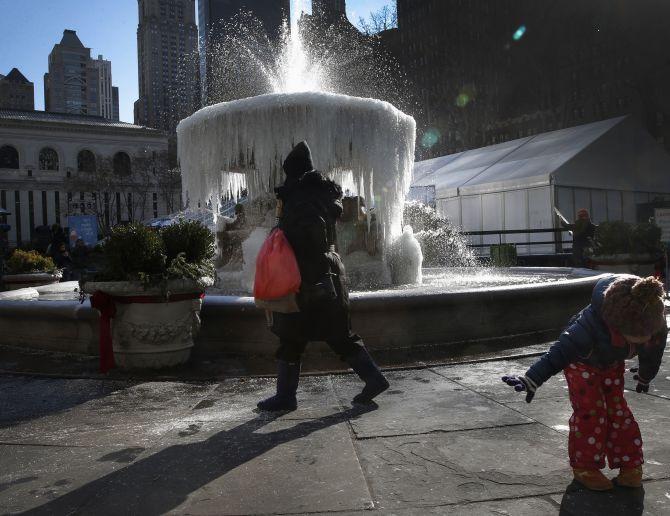 A child plays near the ice-covered Josephine Shaw Lowell Memorial Fountain, in frigid temperatures in Bryant Park in the Manhattan borough of New York city. Photograph: Mike Segar/Reuters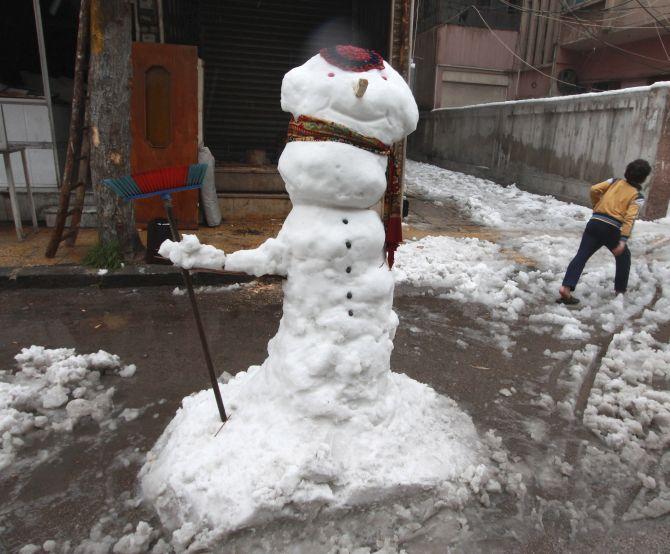 A boy walks past a snowman along a road covered with snow in the Duma neighborhood of Damascus. A storm buffeted the Middle East with blizzards, rain and strong winds, keeping people at home across the region and raising concerns for Syrian refugees facing freezing temperatures in flimsy shelters. Photograph: Badra Mamet/Reuters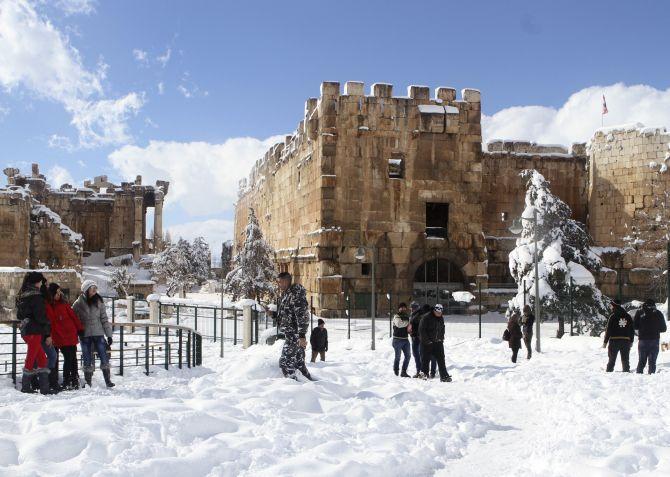 Residents enjoy snow near the ruins of the Roman Temples of Bacchus at the historical ruins of Baalbek in eastern Lebanon. Photograph: Ahmed Shalha/Reuters
A woman and a child walk under winter snowfall in Washington. Photograph: Yuri Gripas/Reuters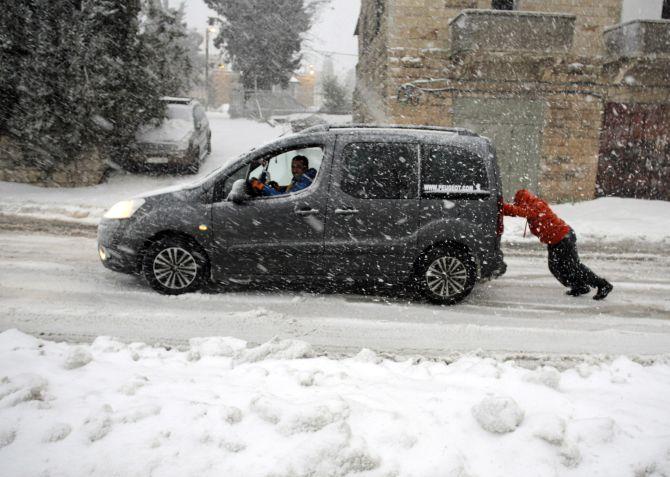 A Palestinian pushes a stuck car on a road covered with snow during a snowstorm at Qalandia refugee camp near the West Bank city of Ramallah. The storm is forecast to last several days, threatening further disruption in Lebanon, Syria, Turkey, Jordan, Israel, the West Bank and the Gaza Strip, which have all been affected. Photograph: Ammar Awad/Reuters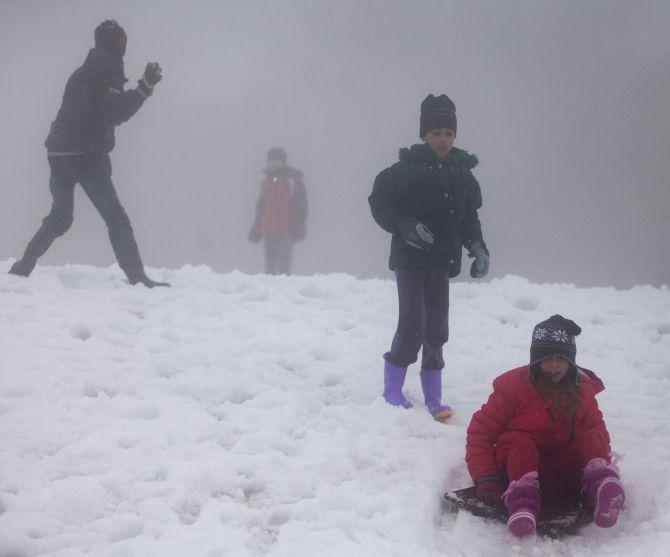 Israeli kids play in the snow in Alon Shvot Settlment, West Bank. A major storm that reached Israel from Eastern Europe late Tuesday cut power to approximately 17,000 homes across the country on Wednesday. Photograph: Lior Mizrahi/Getty Images