For the first time, the United States Marine Corps has put three enlisted female Marines in a ground combat unit once open only to men, officials said.
They will serve as a rifleman, machine gunner and mortar Marine.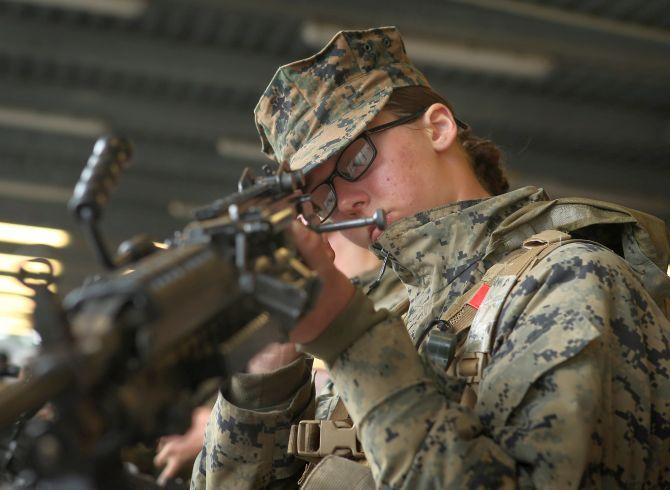 IMAGE: The inclusion of women in the Marines is after US Defence Secretary Ash Carter opened all combat positions to women. Representational image/Scott Olson/Getty Images
Their names have not been released as they become acclimatised to their unit, as reported by the Marine Corps Times.
US Defense Secretary Ash Carter opened all combat positions to women as of January 2016, ending a century-old battle for women to serve alongside men.
The Marine Corps was the only service branch to rebuff the directive, and asked for an exception when it came to women serving in the most dangerous commando posts. The request was rejected.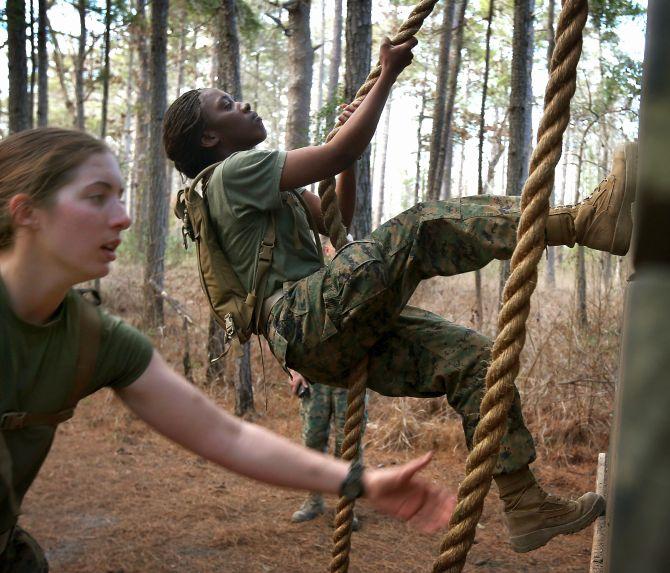 IMAGE: The three women will join the 1st Battalion, 8th Marines in North Carolina. Representational image/

Scott Olson/Getty Images
US President-elect Donald Trump said he would allow women to serve as "they're really into it" but has previously questioned men and women working together.
In 2013, he tweeted a suggestion that the big number of sexual assaults in the army were a result of women and men simply serving together. He stood by his remark when he was asked about it in September by NBC.
ALSO SEE: PHOTOS: First women soldiers from US army's toughest school