After a slew of celebrities took up Prime Minister Narendra Modi's Swachh Bharat Abhiyaan challenge, it was the chance of United States Congresswoman Tulsi Gabbard.
During her visit to India, the first Hindu-American in the US Congress, made an impromptu stop at a government school in New Delhi and joined the children in cleaning up the school.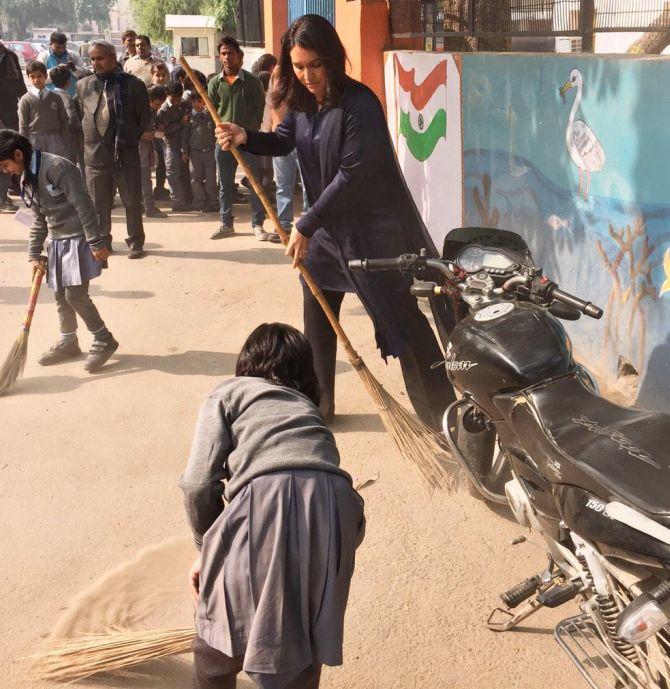 The Democrat made a stop at the Navyug School in Jor Bagh in south Delhi and then joined the children in sweeping the streets outside the school. She later took to Twitter and said, "@narendramodi Happily joined kids from NDMC Navyug School Jor Bagh cleaning up their school #CleanIndiaGreenIndia."
Following her post on the social microblogging site, Prime Minister Narendra Modi lauded her efforts. "@TulsiGabbard joining the movement to create a Clean India is a very special gesture. I appreciate and congratulate her for the effort," tweeted Prime Minister Modi.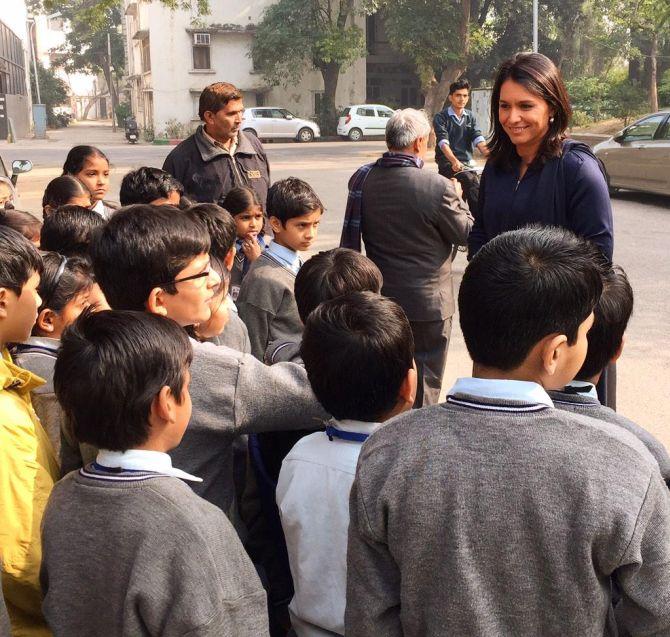 Gabbard travelled to India this week at Prime Minister Narendra Modi's invitation. During her two-week trip, she will travel to New Delhi, Goa, Bengaluru, Mumbai and Ahmedabad and meet top government officials in an attempt to strengthen the relationship of the world's largest democracies.
Photographs: @TulsiGabbard/Twitter