A powerful typhoon has slammed into western Japan, inundating the region's main international airport, blowing a tanker into a bridge, disrupting land and air travel and leaving thousands stranded.
Local media reported that seven people died and more than 100 others were injured when Typhoon Jebi caused violent winds in the west of the country. The storm is the strongest to hit the country in 25 years.
Take a look at the havoc the storm has wreaked.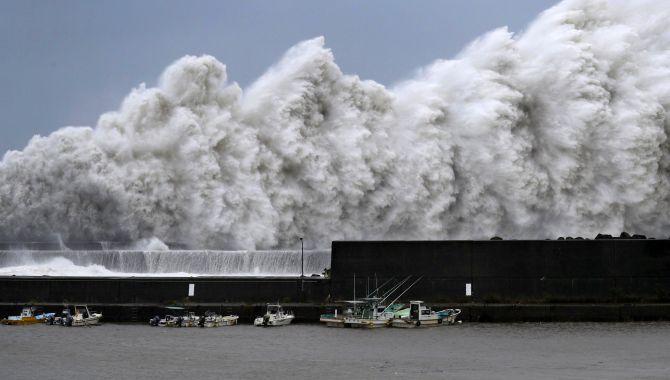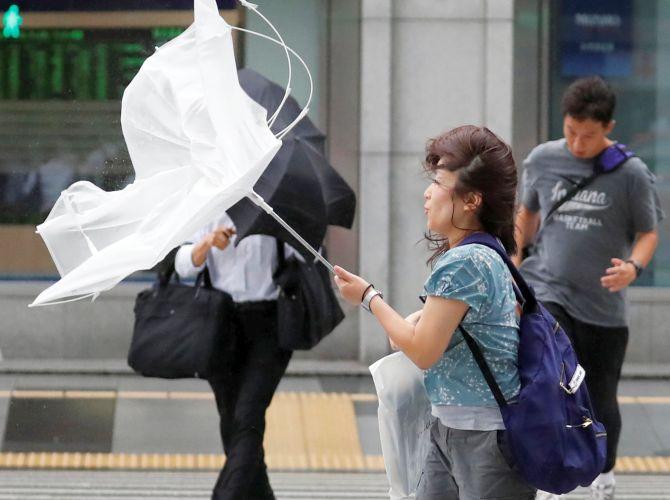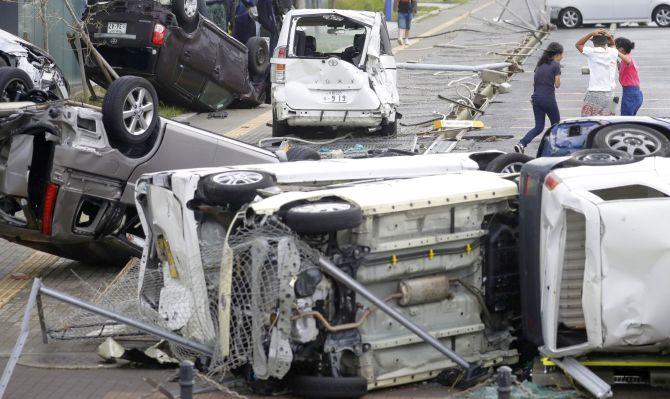 WATCH: Typhoon Jebi slams into Japan