A strong tsunami triggered by a magnitude 7.5 earthquake has hit a coastal Indonesian city on Friday.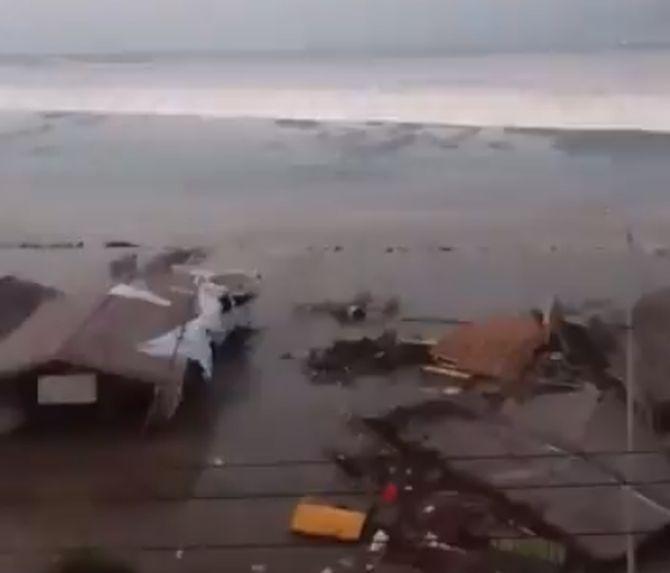 Waves of up to two metres high swept through Palu on Sulawesi island, not long after authorities had lifted a tsunami warning.
A dramatic video footage of the tsunami hitting Palu shows the high waves sweeping away several buildings and then the large tilted mosque in the town, about 80km from the quake's epicentre.
The earthquake hit just off central Sulawesi at a depth of 10km (6.2 miles) just before 18:00 (11:00 GMT), the United States Geological Survey said.
"There are reports that many buildings collapsed in the earthquake," national disaster agency spokesman Sutopo Purwo Nugroho said in a statement.
A tsunami warning was issued, but lifted within the hour.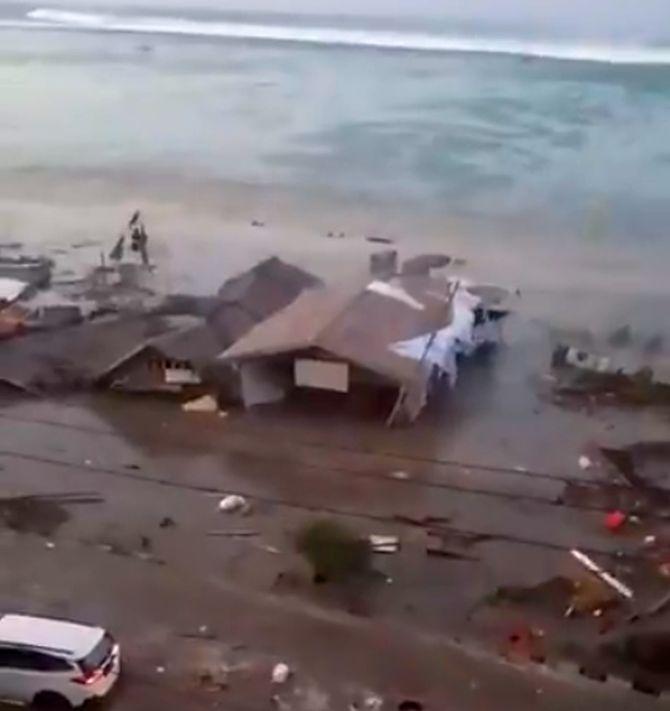 Palu, hit by a 6.2 magnitude quake in 2005 which killed one person, is a tourist resort at the end of a narrow bay famous for its beaches and water sports.
In July and August, a series of powerful earthquakes struck Lombok island, claiming over 550 lives.
Indonesia is situated in the 'Ring of Fire', an area in the basin of the Pacific Ocean, which is vulnerable to frequent earthquakes and volcanic eruptions.
In December 2004, a powerful 9.1 magnitude quake off Sumatra island triggered strong tsunami waves in the Indian Ocean, killing over two lakh people in dozens of countries, including India and Sri Lanka.