As G20 leaders continued their summit discussions for the second day in Hamburg on Saturday, United States President Donald Trump walked up to Prime Minister Narendra Modi for "an impromptu interaction".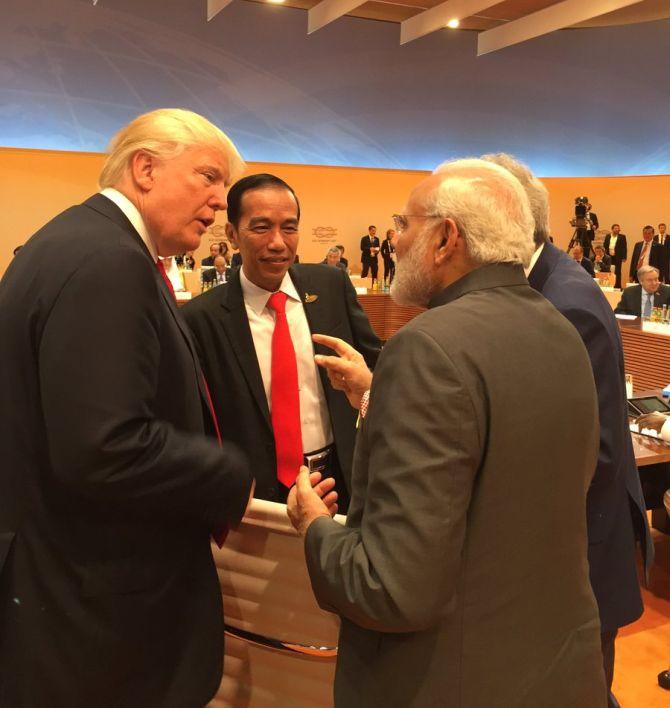 Arvind Panagariya, sherpa for India at the summit, tweeted about the "interaction", along with pictures of the two leaders and others just before start of the second day of working sessions of the G20 summit.
"In an impromptu interaction at the G20 Summit, POTUS (President of the US) waves to the PM, walks to him, other leaders gather around. Gr8 moments," Panagariya tweeted.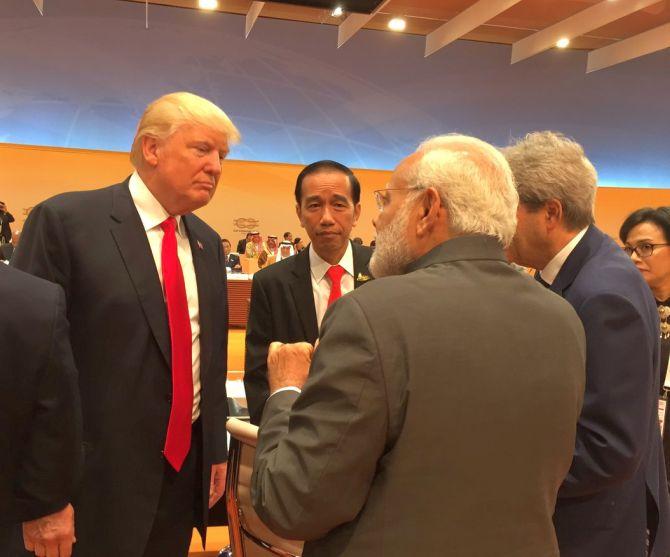 He further described the interaction as "some memorable moments just before the second day of the G20 Summit begins".
Panagariya, also the vice-chairman of government think-tank Niti Aayog, is representing India in the negotiations for the leaders' communique.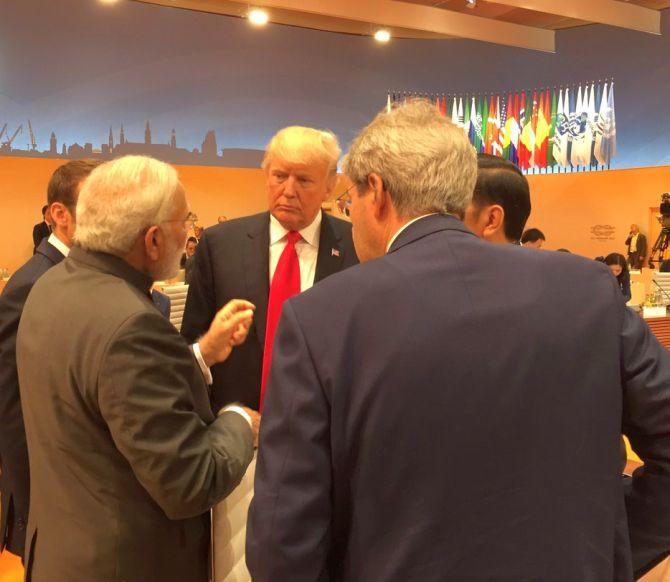 Besides a series of bilateral meetings, Modi had brief chats with various leaders at the Summit, including with International Monetary Fund chief Christine Lagarde and German Chancellor Angela Merkel.
All photographs: Kind courtesy Arvind Panagariya