The Trinamool Congress on Saturday observed a 'black day' in various parts of West Bengal in protest against the alleged "detention and manhandling" of its leaders in Assam's Silchar airport.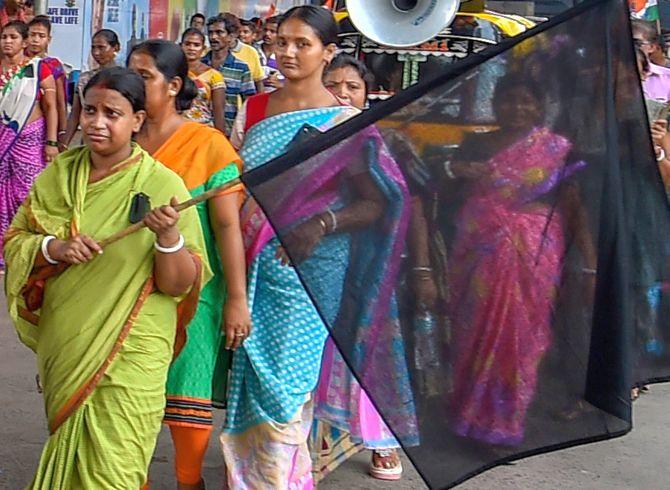 The protest will continue on Sunday too, party sources said.
TMC ministers, leaders and activists hit the streets in the districts and blocks across the state to protest against the alleged assault on the eight-member TMC team at the Silchar airport on Thursday when they tried to enter Assam's Cachar district to assess the situation in the wake of the publication of the final draft of the National Register of Citizens.
Carrying placards and sporting black masks and badges, TMC activists shouted slogans against the BJP governments at the Centre and Assam and the final draft of the NRC, published on July 30.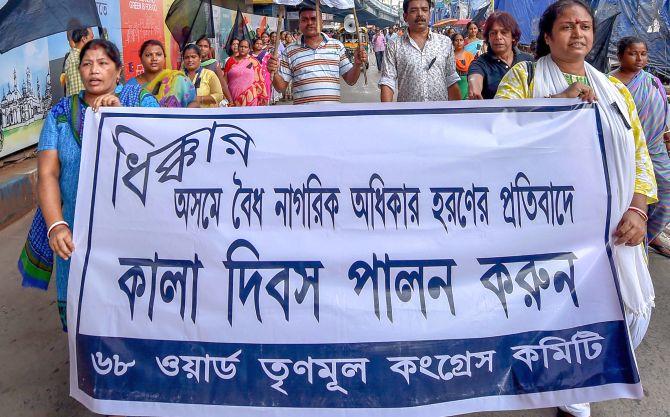 The eight-member TMC delegation had comprised of six MPs, an MLA and West Bengal minister Firhad Hikim. They were stopped at the Silchar airport and put under preventive detention. They returned to the city on Friday.
TMC chief and West Bengal Chief Minister Mamata Banerjee had alleged that the members of the delegation, including women, were manhandled at the airport and accused the BJP of imposing a "super emergency" in the country.
TMC secretary-general Partha Chatterjee had on Friday said, "What happened to our party delegation is not only shameful but also undemocratic. Our slogan will be 'we don't need this monstrous government anymore'."