At 1:23 am on April 26, 1986, a botched routine safety test at the control room of Reactor number 4 at the Chernobyl nuclear power facility led to an explosion and a fire that burned for 10 days.
The infamous nuclear accident devastated the lives of millions of people in Western Russia, Belarus and the Ukraine. The radioactive fallout spread over tens of thousands of square miles, driving more than a quarter of a million people permanently from their homes. It remains the world's worst nuclear disaster to date.
Till this date, people are still frightened, turning the area almost into a ghost town.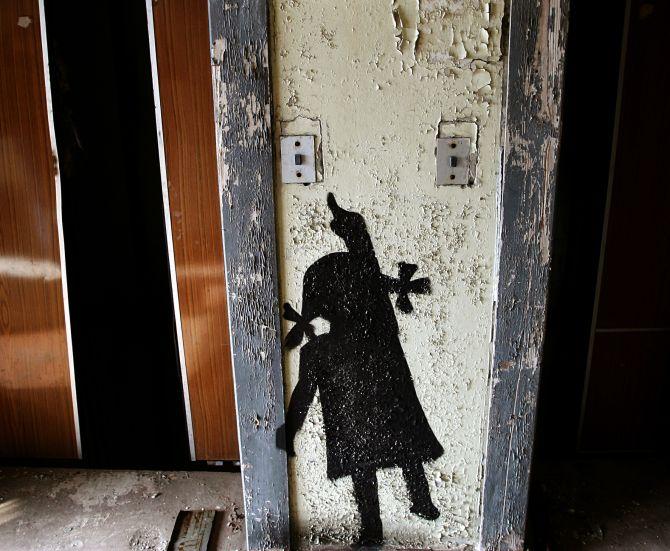 A painting of a girl decorates an empty building in the abandoned town of Pripyat in the 30 km exclusion zone around the closed Chernobyl nuclear power plant. Around 50,000 Pripyat residents were evacuated after the disaster, taking only few belongings. Ukraine is preparing to mark the 30th anniversary of the world's worst nuclear disaster, when a reactor at the Chernobyl plant exploded, spreading radioactivity across Europe and the Soviet Union. Photograph: Reuters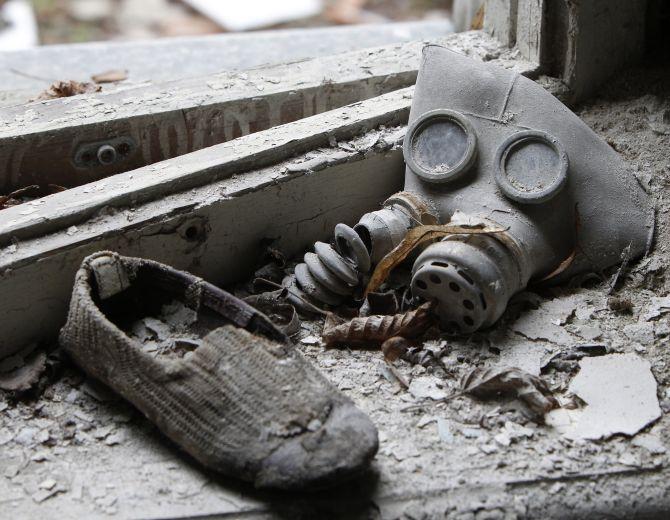 A child's gas mask and a shoe are seen at a kindergarten in the abandoned city of Prypiat near the Chernobyl nuclear power plant. Photograph: Gleb Garanich/Reuters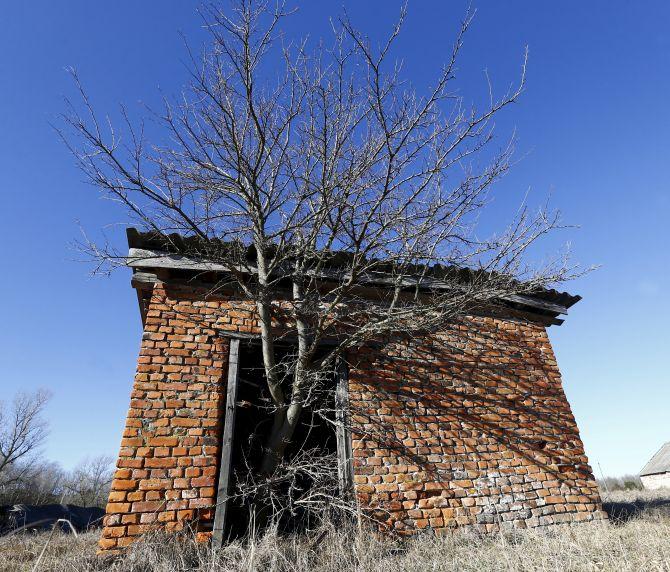 A tree grows out of the door of an abandoned barn in the 30 km exclusion zone around the Chernobyl nuclear reactor, in the abandoned village of Krasnoselie, Belarus. Photograph: Vasily Fedosenko/Reuters
A house is seen in the abandoned village of Zalesye near the Chernobyl nuclear power plant in Ukraine March 28, 2016. Photograph: Gleb Garanich/Reuters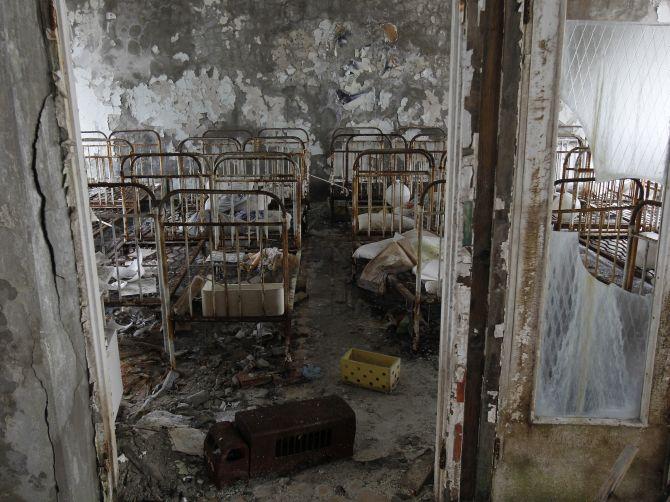 The interior of a kindergarten is seen in the abandoned city of Prypiat near the Chernobyl nuclear power plant. Photograph: Gleb Garanich/Reuters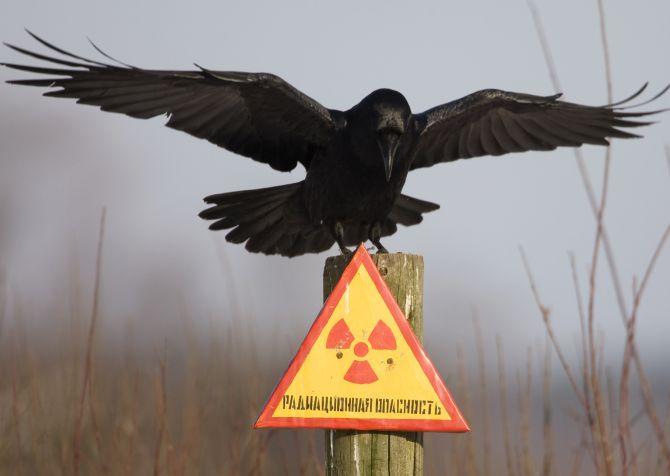 A raven stretches its wings as it sits on a post inside the 30 km (18 miles) exclusion zone around the Chernobyl nuclear reactor near the village of Babchin, some 370 km southeast of Minsk. The sign reads: "Radiation hazard". Photograph: Vasily Fedosenko/Reuters