One year later and with a renewed hope for equal rights for women and justice, Protestors took to the streets en masse across the United States, hoisting anti-Donald Trump placards, banging drums and donning pink hats for a second Women's March opposing the president.
Last year, women and men took to the streets of US cities to show solidarity for women's rights and refusal to attend Trump's inauguration, a day after he was sworn in as the 45th POTUS.
Hundreds of thousands of marchers assembled in Washington, New York, Chicago, Denver, Boston, Los Angeles and other cities, many donning the famous pink knit "pussy hats" -- a reference to Trump's videotaped boasts of his license to grope women without repercussions.
Take a look at the sea of women who came out…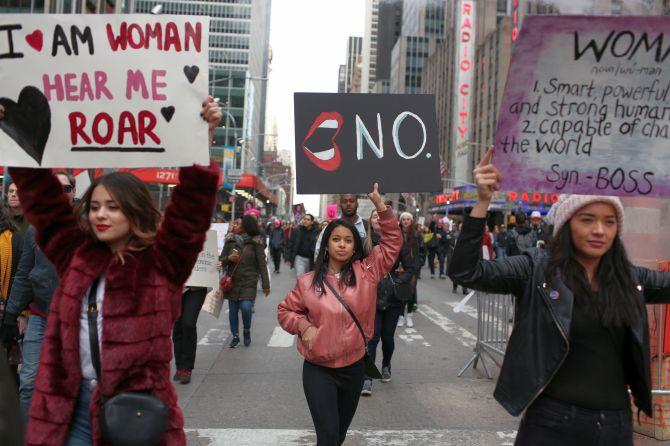 The marches aim to build on the movement launched last year when more than three million people turned out nationwide to voice opposition to Trump. Photograph: Gabriela Bhaskar/Reuters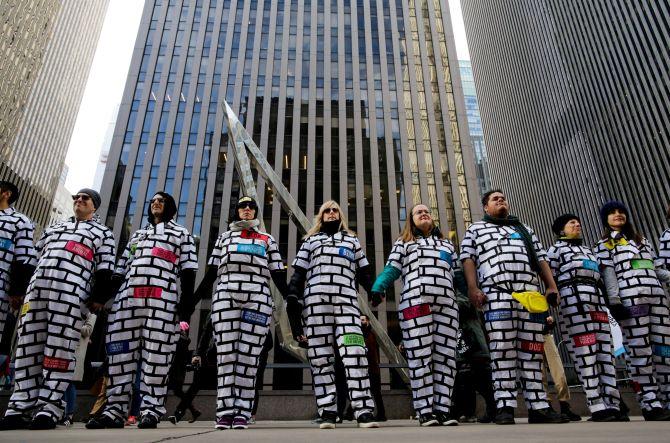 This year's march is happening in light of the #MeToo movement against sexual misconduct, a campaign that has rippled through Hollywood and beyond since scores of actresses leveled sexual assault allegations against disgraced mogul Harvey Weinstein. Photograph: Eduardo Munoz/Reuters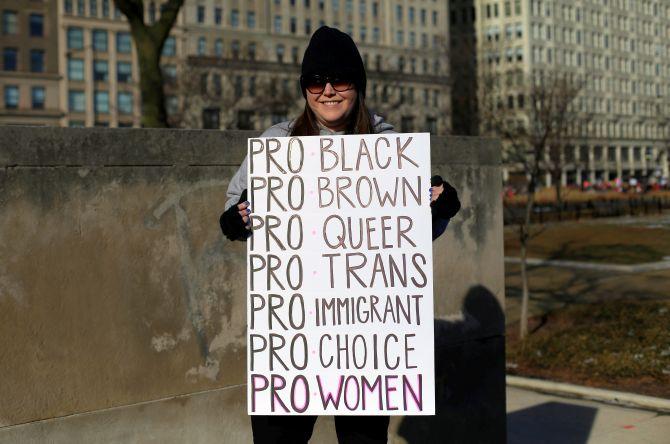 Throngs of demonstrators paraded in Chicago, like Emma Hughes who has a strong message for the president. Photograph: Joshua Lott/Reuters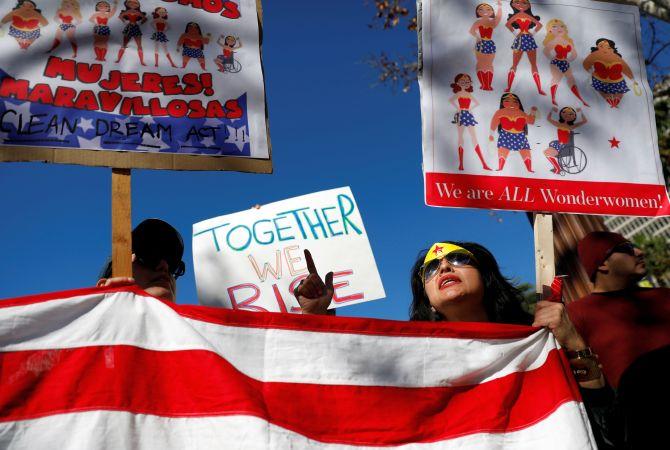 Speakers at the New York rally included activist and actress Rosie Perez and entertainer Whoopi Goldberg, who emphasized that "we are here to say -- as women -- we're not taking it anymore." Photograph: Patrick T. Fallon/Reuters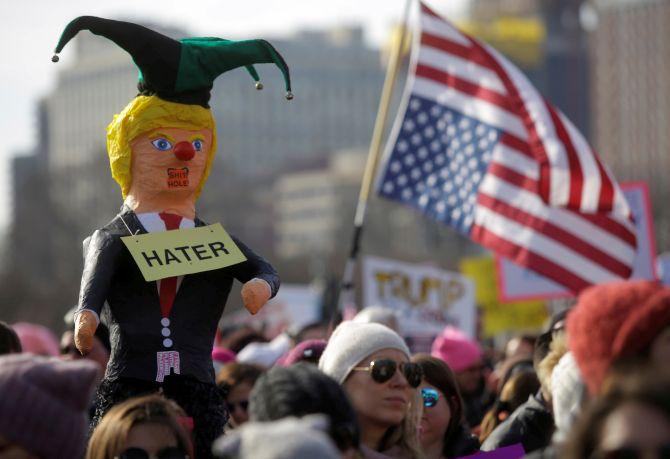 The president, meanwhile, posted a deadpan tweet referencing the rallies protesting his policies, urging people to "get out there and celebrate the historic milestones and unprecedented economic success and wealth creation that has taken place over the last 12 months."
"Beautiful weather all over our great country, a perfect day for all Women to March. Get out there now to celebrate the historic milestones and unprecedented economic success and wealth creation that has taken place over the last 12 months. Lowest female unemployment in 18 years!" he wrote. Photograph: Joshua Lott/Reuters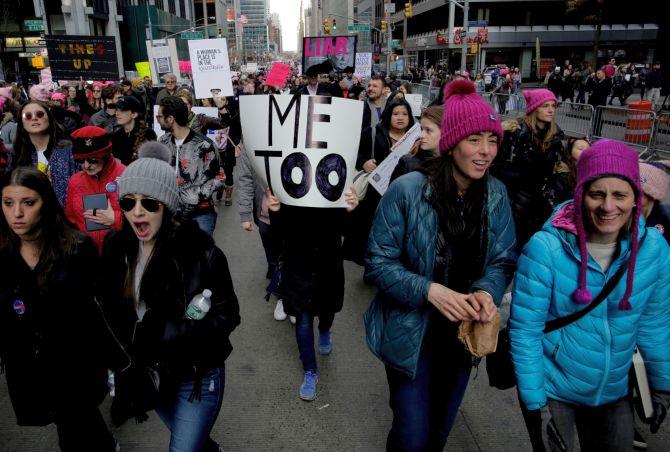 Protestors hoisted signs emblazoned with slogans like 'Fight like a girl' and 'A woman's place is in the White House' and 'Elect a clown, expect a circus'. Photograph: Eduardo Munoz/Reuters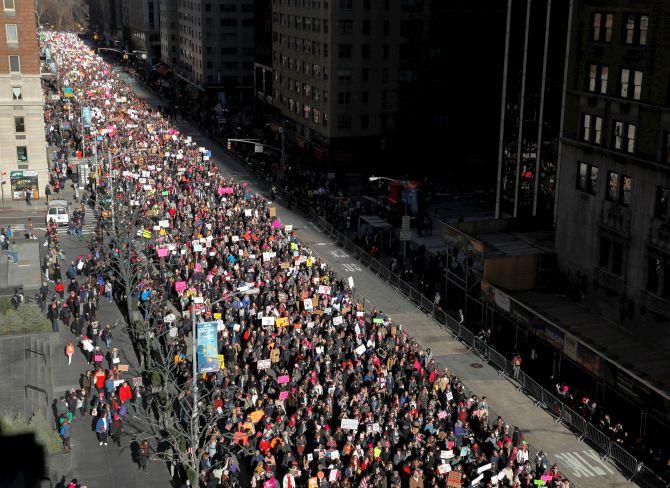 "We live in an alternate universe -- it is so bad," said one of the protestors. Photograph: Andrew Kelly/Reuters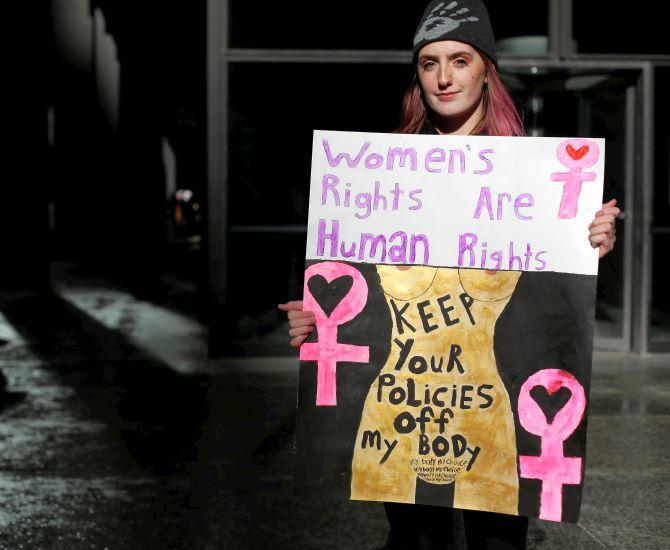 The federal government shutdown that took effect early Saturday did not dissuade marchers from taking to the streets. Photograph: Joshua Lott /Reuters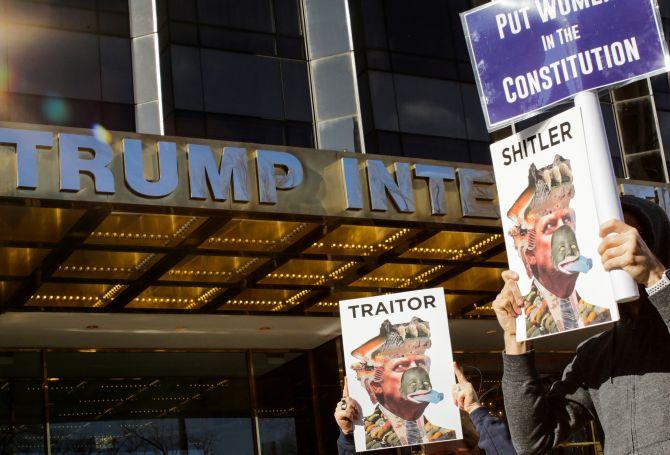 In Manhattan, a diverse crowd descended on Central Park West, the avenue that borders the city's beloved park and arrives at the foot of the Trump International Hotel -- part of the magnate-turned-commander-in-chief's real estate empire. Photograph: Eduardo Munoz/Reuters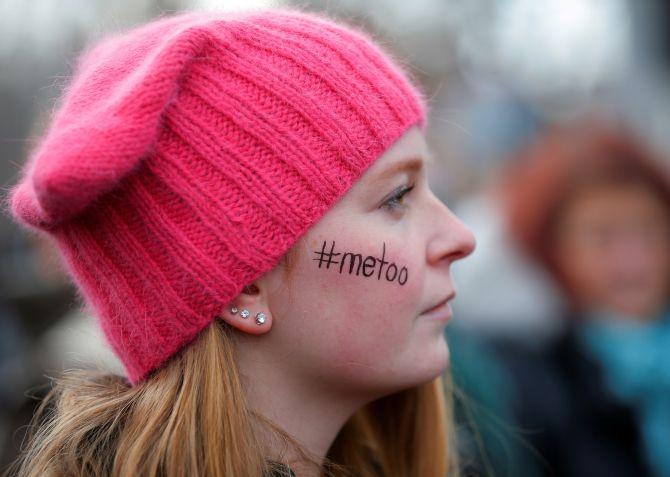 Caitlyn MacGregor, with "#metoo" written on her face and wearing a pink "pussyhat", attends the second annual Women's March in Cambridge, Massachusetts, US. Photograph: Brian Snyder/Reuters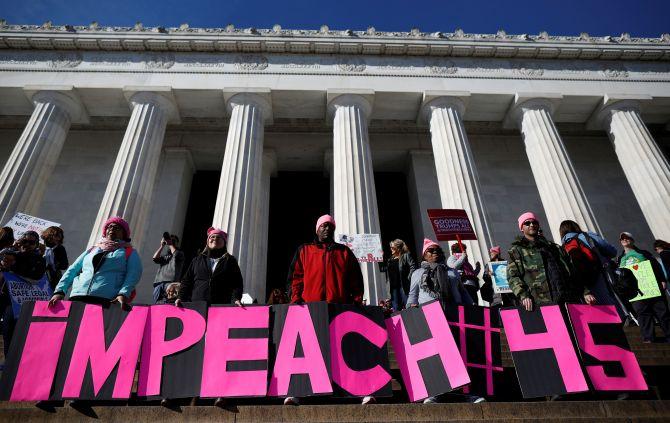 Organizers said they hoped the anniversary rallies and marches would help galvanize the movement ahead of the 2018 midterms. Photograph: Aaron Bernstein/Reuters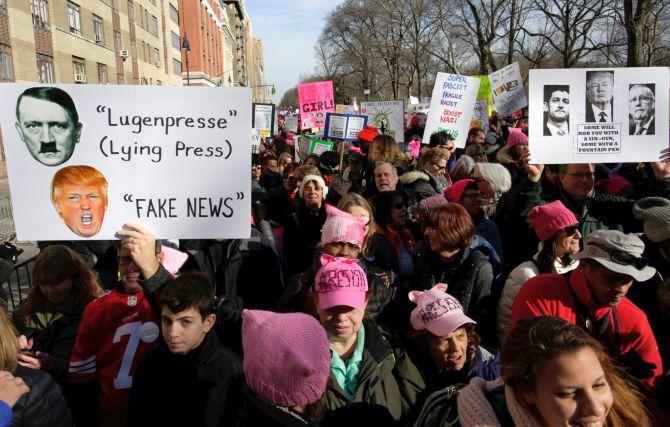 Several Hollywood celebrities like Viola Davis, Natalie Portman, Adele, Olivia Munn, Olivia Wilde, Alyssa Milano, Scarlett Johansson, Drew Barrymore, Ashton Kutcher, Eva Longoria, Mila Kunis, Amber Tamblyn, Chelsea Kane, Patricia Arquette, among others participated in the march along with the activists who protested against Trump's policies. Photograph: Eduardo Munoz/Reuters