All India Kisan Sabha's protest march by over 30,000 farmers reached Mumbai from Nashik on Sunday.
Supported by almost all political parties, the farmers will hold a protest outside the Maharashtra legislative assembly on Monday.
The farmers, who covered a stretch of 30 km every day to reach Mumbai, started on the 180-km march commenced on March 5 from the CBS Chowk in Central Nashik.
In Mumbai, Shiv Sena leader Aditya Thackeray addressed the farmers.
The farmers of the state have been demanding a complete waiver of loans and electricity bills.
Last year, the Maharashtra government had announced a loan waiver of Rs 4,000 crore under the first phase of the farm loan waiver scheme.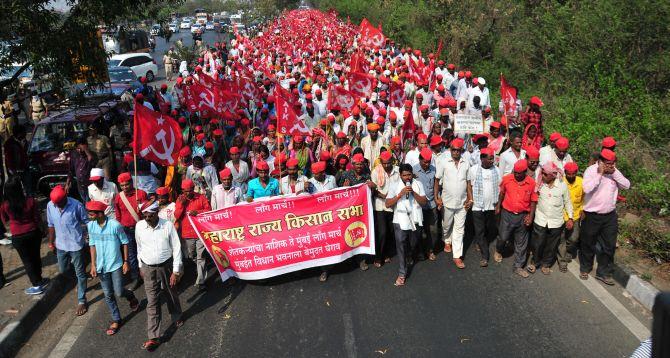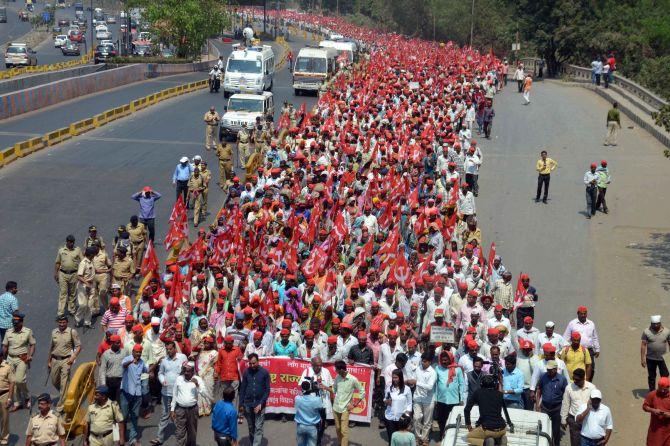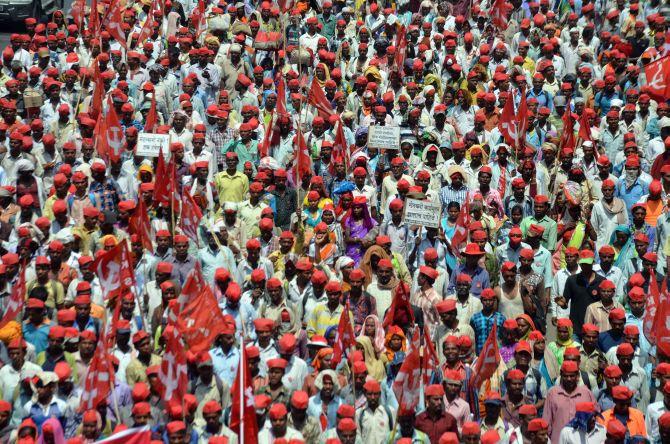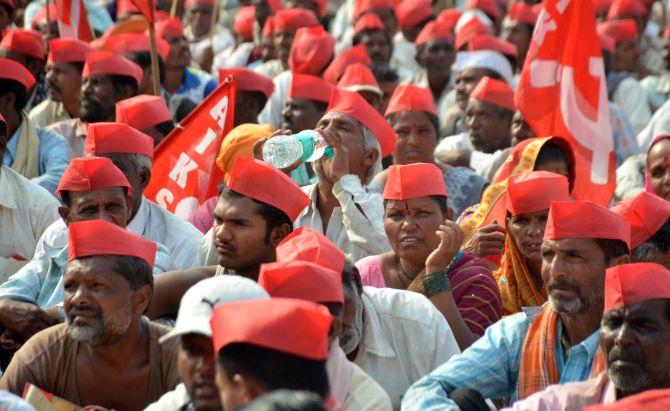 WATCH: Farmers' protest march to Mumbai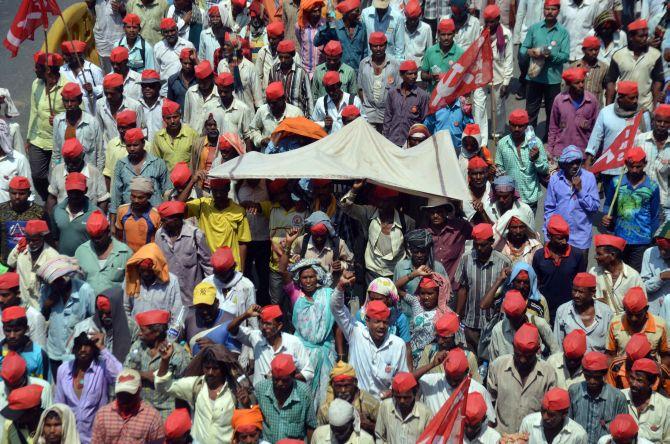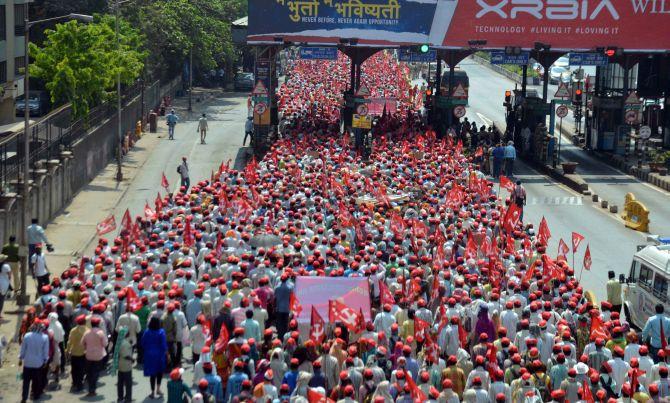 All photographs and video: Sahil Salvi