Bored of visiting museums? Well, but this ain't the one to be missed. A temporary museum dedicated to all things ice cream has opened up in New York.
Each week, the pop-up promises to mix up its ice cream offerings, treating customers to signature flavours dreamt up by some of the best eateries around.
The ticketed pop-up museum, which will be around for one month, is already sold out (Yes, all 30,000 of them). But fear not: we can still give you a glimpse of what's inside there.
Scroll below to see: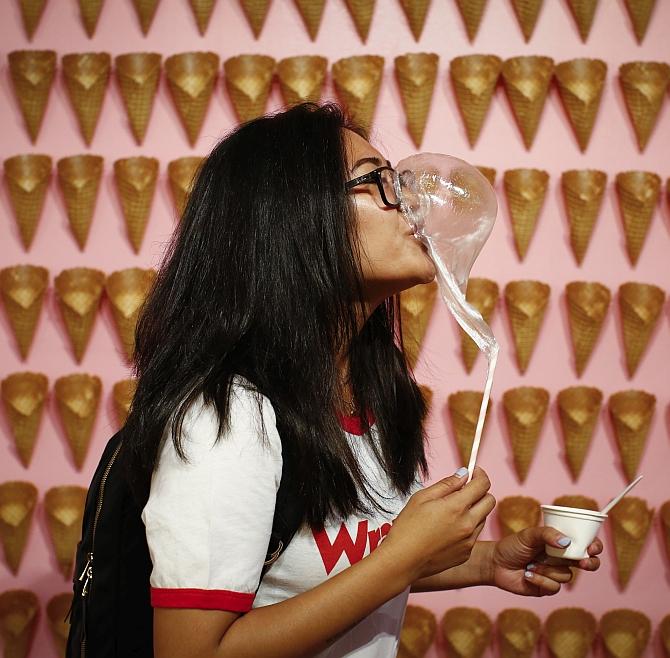 The Museum of Ice Cream promises to tap into childlike memories of summer days and ice cream cones. (Above) A visitor eats an edible balloon at the Museum of Ice Cream across from the Whitney Museum. Photograph: Kena Betancur/Getty Images
---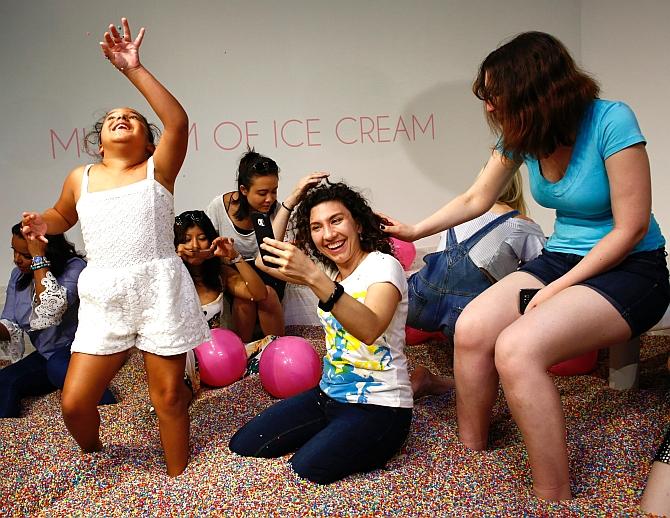 Created by friends Maryellis Bunn and Manish Vora, the funky attraction was inspired by a surreal dream Bunn had in which she was floating on a pool of sprinkles. (above) Visitors play into a large pool filled with faux confetti-colored sprinkles at the museum. Photograph: Kena Betancur/Getty Images
---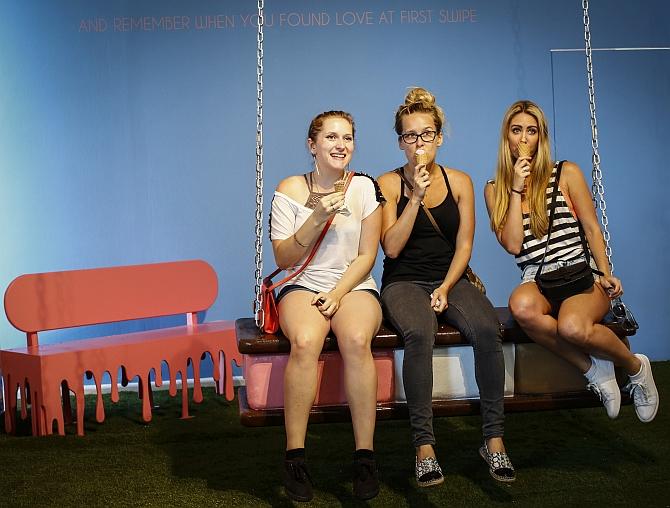 Visitors pose for a snap at the Museum of Ice Cream. The museum's Willy Wonka-inspired Chocolate Chamber celebrates the common ice cream ingredient with a chocolate fountain and digital projections of chocolate dripping down the walls, all set to a unique score. Photograph: Kena Betancur/Getty Images
---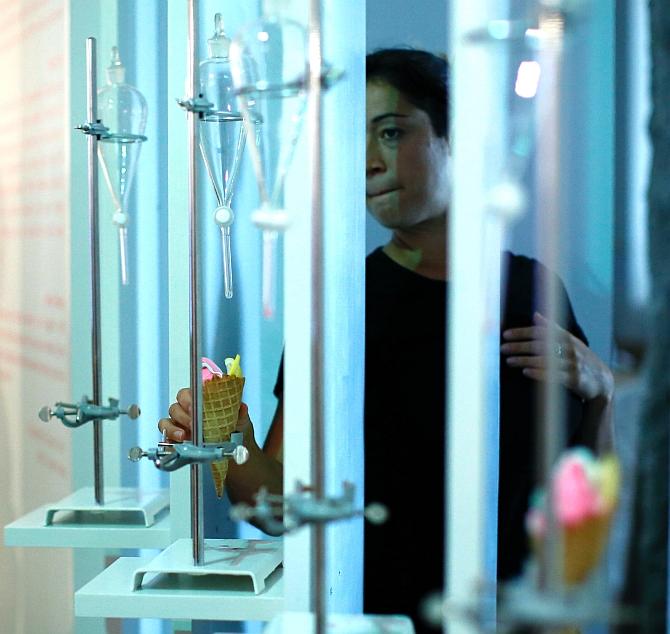 A woman serves ice cream cones at the Museum of Ice Cream. How much ice cream does each lucky visitor get? One scoop and one soft-serve cone.Photograph: Kena Betancur/Getty Images
---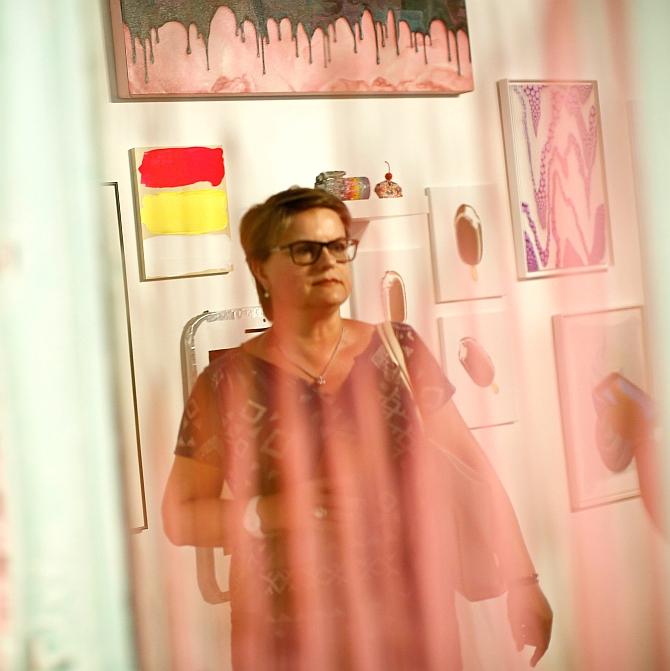 A visitor examines the exhibits at the pop-up museum. The museum has a Scoop Room dotted with trivia. Did you know the world's largest cone stands 10 feet tall? Or that America's favorite dessert first emerged in China in 1000 BC?Photograph: Kena Betancur/Getty Images
---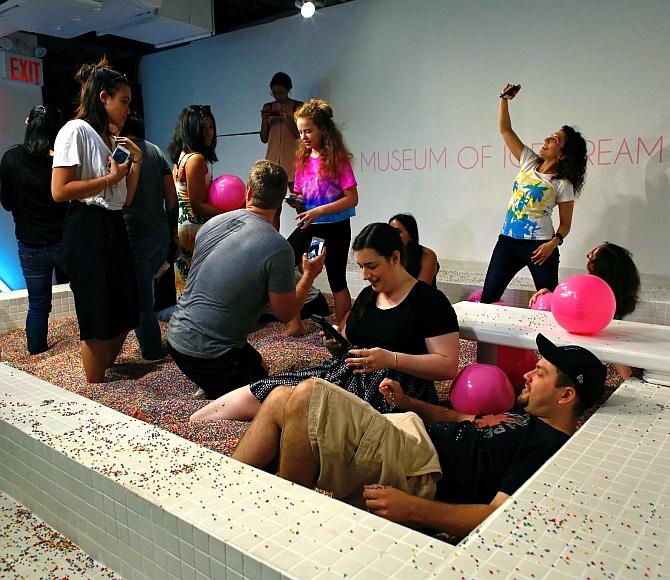 Visitors enjoy into a large pool filled with faux confetti-colored sprinkles. Vora says a local confection factory did offer him 8,000 pounds of the actual sugar topping, "but that wouldn't be sanitary". Instead, there are 11,000 pounds of tiny artificial dots in the 3-foot-deep pool, which were added bucket by bucket.Photograph: Kena Betancur/Getty Images
---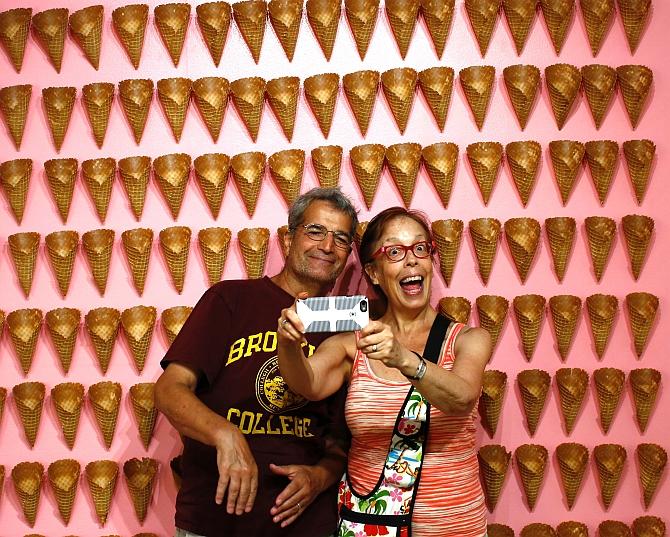 Visitors pose as they visit the Museum of Ice Cream. Thirty-two artists contributed to a room of floor-to-ceiling ice cream-inspired works, including paintings, sculptures and photos. Some are even rideable. There's a scooper see-saw and an ice-cream-sandwich swing.Photograph: Kena Betancur/Getty Images
---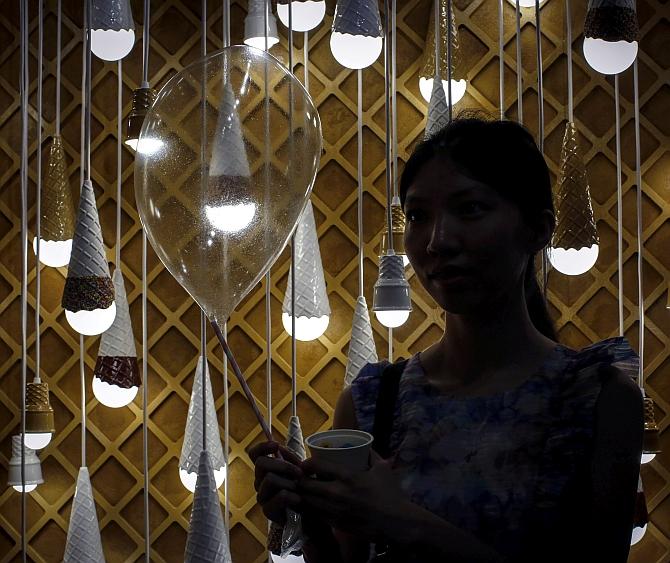 In one room dedicated to ice cream cones, the wall is covered in vague, uncredited trivia -- "cones damaged during production are further ground down into animal feed" -- and guests can suck on a helium-filled balloon made of heated sugar. (above) A visitor poses with an edible balloon. Photograph: Kena Betancur/Getty Images
---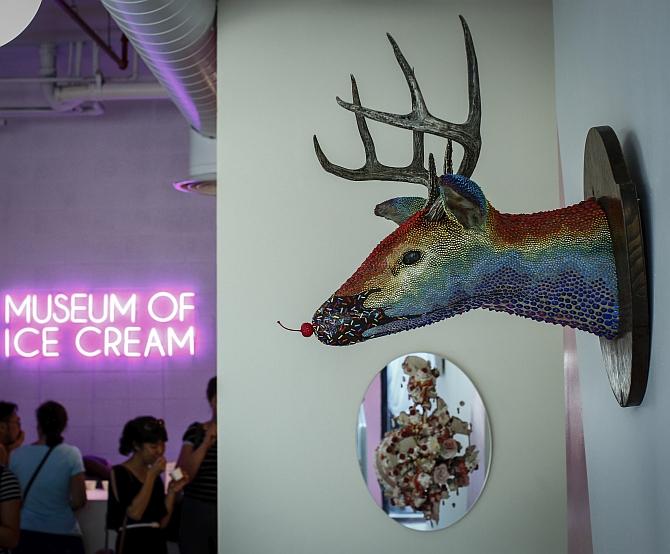 An installation called 'Sundae Stag' by P J Linden is among ice cream-themed works of art previewed at the Museum of Ice Cream. Photograph: Kena Betancur/Getty Images
---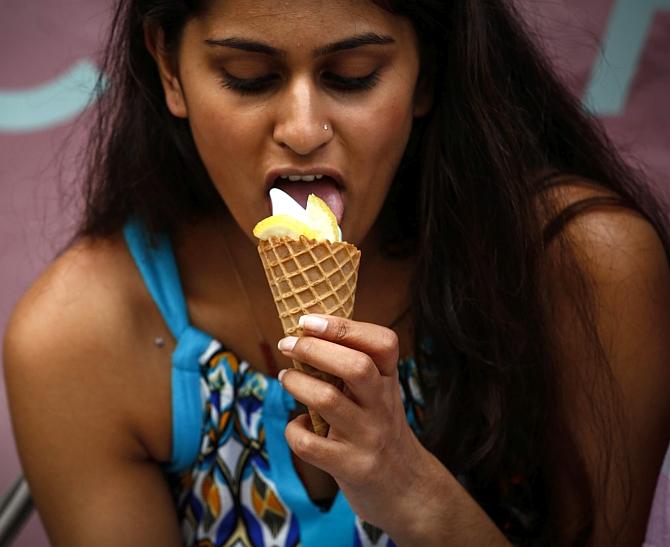 A woman eats an ice-cream as she exits the Museum Of Ice Cream. "It was a feat to get this built. It was manual. We did it by hand, we had 20, 25 people," Vora said. "It felt like 'Charlie and the Chocolate Factory'."Photograph: Kena Betancur/Getty Images