A photograph of United States President Donald Trump and Germany's chancellor Angela Merkel displaying less-than-friendly body language has become the defining image of the G7 summit.
The photo shows Merkel standing with her hands firmly planted on a table staring down at the US President.
Trump looks back defiant, arms folded and with eyes glaring.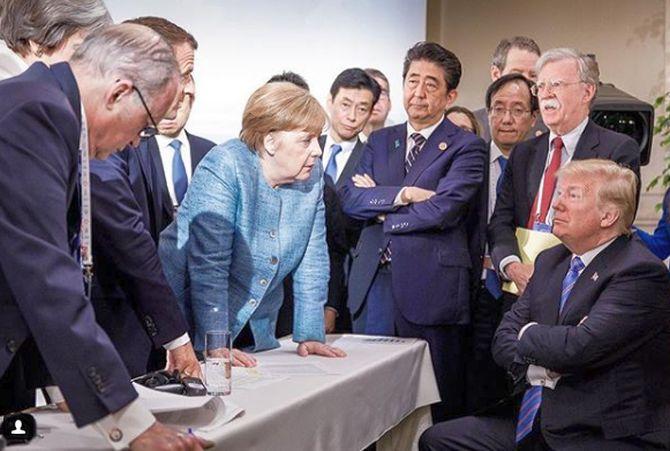 Photograph: @bundeskanzlerin/Instagram
The photo was tweeted by Merkel spokesman Steffen Seibert, sparking frenzy on social media.
Since being posted, the photo, taken by German cabinet's official photographer Jesco Denze, has been 'liked' over 63,400 times and has racked up thousands of comments.
It also soon became the topic of a thousand memes and here below are the five funniest tweets we could find.