Breathtaking views of some of the world's most scenic landscapes have been showcased at this year's Epson International Pano Awards.
In its eighth year, the event pays homage to the work of panoramic photographers worldwide and is the largest competition for panoramic photography.
The competition was stiff with 5,377 entries from 1,322 photographers in 71 countries this year, battling it out for the top spots in five categories, for several special awards, and for some of the $50,000 in cash and prizes offered.
The organisers were kind enough to share some of the winners and top scorers here.
(Click on the images for high-resolution)
Ten Huts
2017 Major Amateur Winner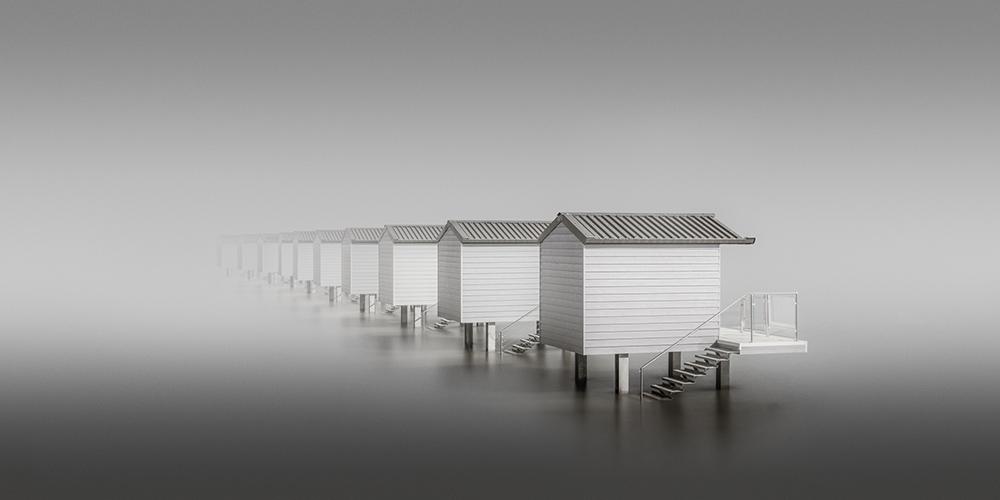 These minimalist huts sit on a secluded section of the Essex coastline here in the UK. Each hut sold for £25,000 a few years ago and provide (on a clear day) panoramic views over a beautiful estuary. At high tide they sit just 8 inches above the surface, creating your very own private island.
Photograph: Darren Moore/The Epson International Pano Awards
Flying Shanghai
Open Award Winner – Built Environment/Architecture

Photograph: Javier de la Torre/The Epson International Pano Awards
Good Morning Damian Shan
Major Open overall winner, Open Award Winner in Nature/Landscape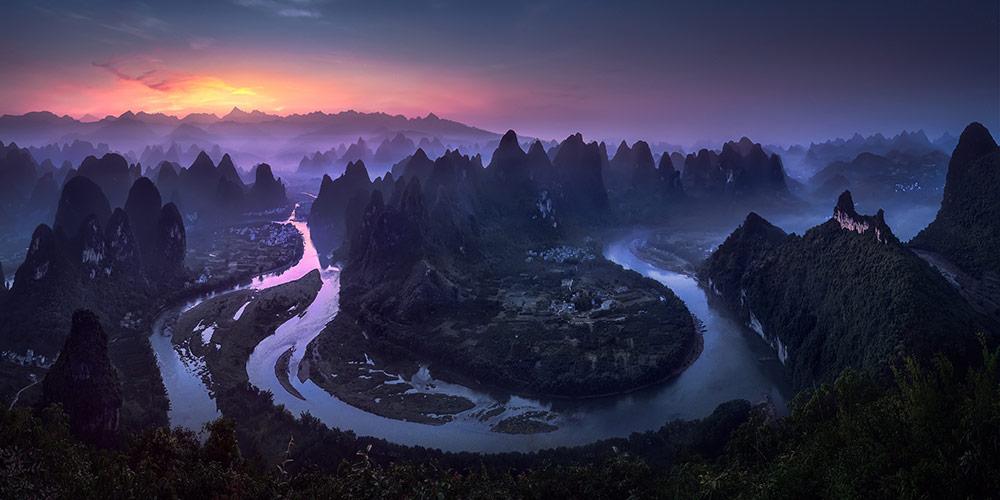 This photo was taken in China. We got up early about 3 am for climbing at the top of the mountain, between trees and vegetation. After 1 hour of climbing and carry all the photographic gear we arrived at the top of the mountain. This image is the result of 7 vertical stitched images. Nowadays when I see this photo, I remember a great effort to get this picture, but I remember too…one of the most beautiful sunrises of my life.
Photograph: Jesus M Garcia/The Epson International Pano Awards
Eye of Stokksnes
2017 Carolyn Mitchum Award Winner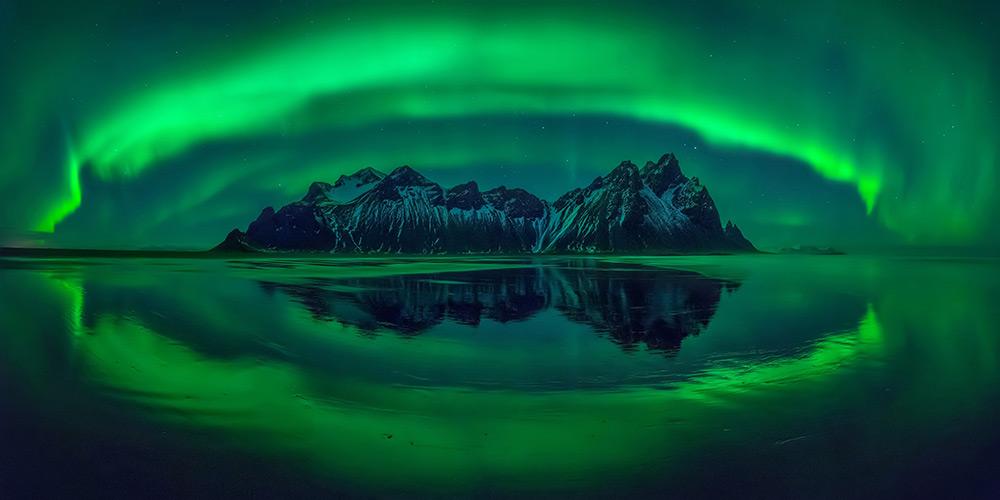 To make this shot I was circulating around Stokksnes a few cloudy and frosty days, waiting for the perfect weather. If you want a lot of something, you have to keep hope and wait steadfastly. You have to devote your time and comfort – just like with a loved one, important person. This time the result exceeded my expectations. It was probably the most beautiful night in my life, as if nature began to wink at me and speak to me by name. I hope that she is also talking to you.
Photograph: Wojciech Kruczynski/The Epson International Pano Awards
Encounter
Amateur Built-Environment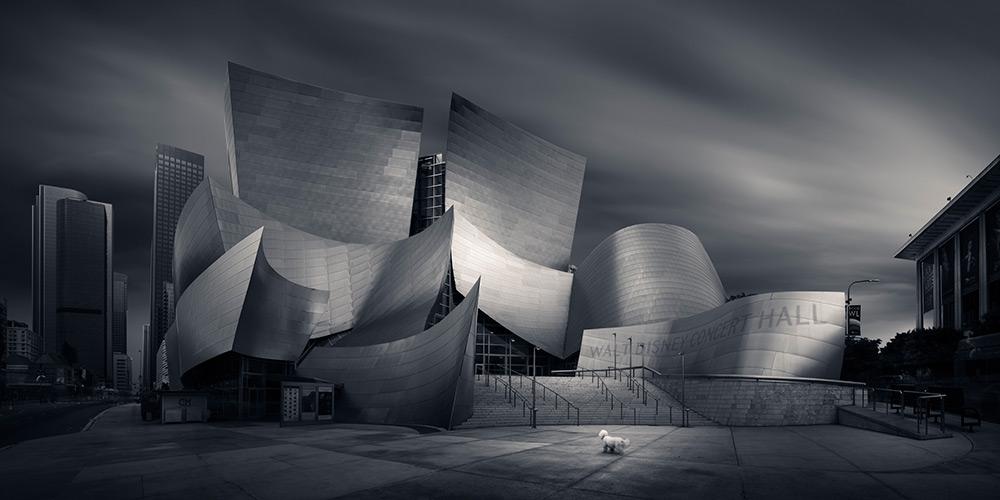 The Disney Concert Hall in Los Angeles.
Photograph: Yoshihiko Wada/The Epson International Pano Awards
The Image of Fear
Top Ten, Open Nature/Landscapes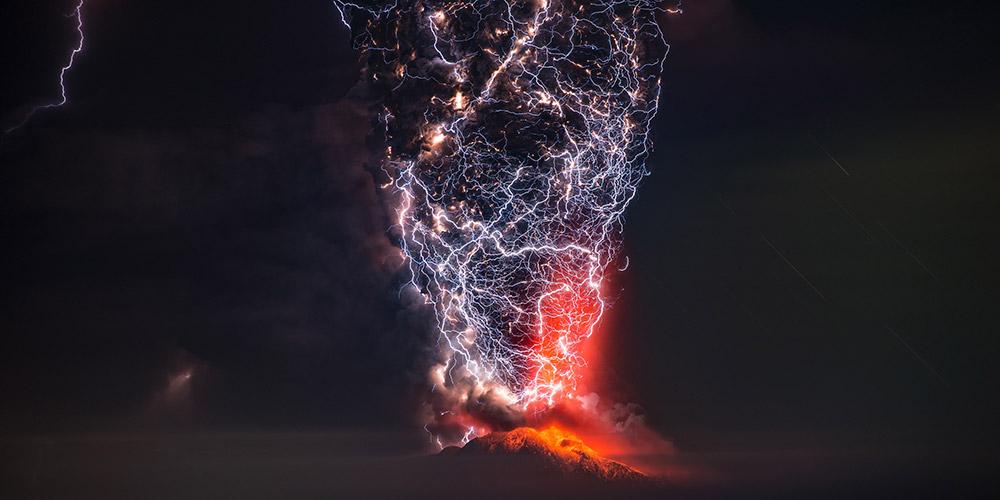 Lightning flashes inside the volcanic plume of the erupting Calbuco Volcano in Chile.
Photograph: Francisco Negroni/The Epson International Pano Awards
Tre Crime
Top 10, Amateur/Landscape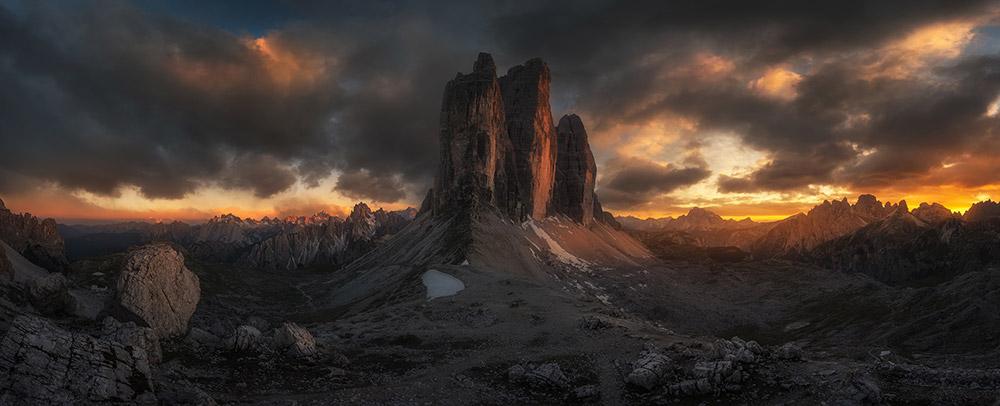 The Dolomites in Italy.
Photograph: David Martin Castan/The Epson International Pano Awards
Marina Flow
Top 10, Open Built/Environment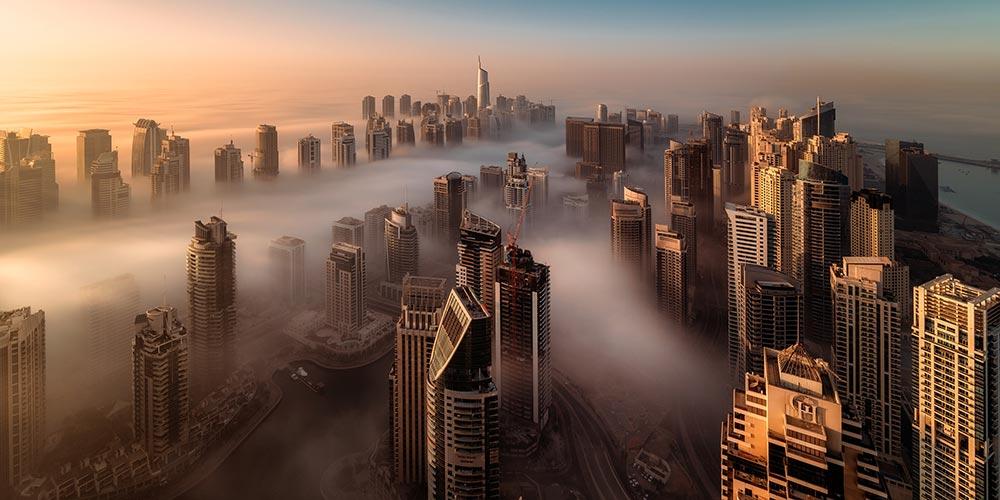 The Dubai Marina.
Photograph: Sebastian Tontsch/The Epson International Pano Awards
Poseidon Awakens
Top Ten, Open Nature / Landscapes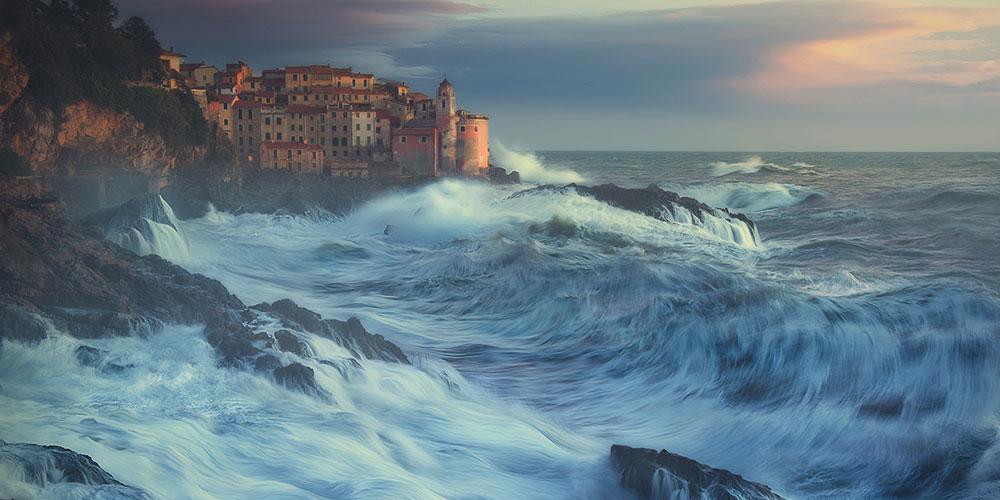 Tellaro, La Spezia, Italy.
Photograph: Paolo Lazzarotti/The Epson International Pano Awards
The Glass Castle
Top Ten, Amateur Built Environment/Architecture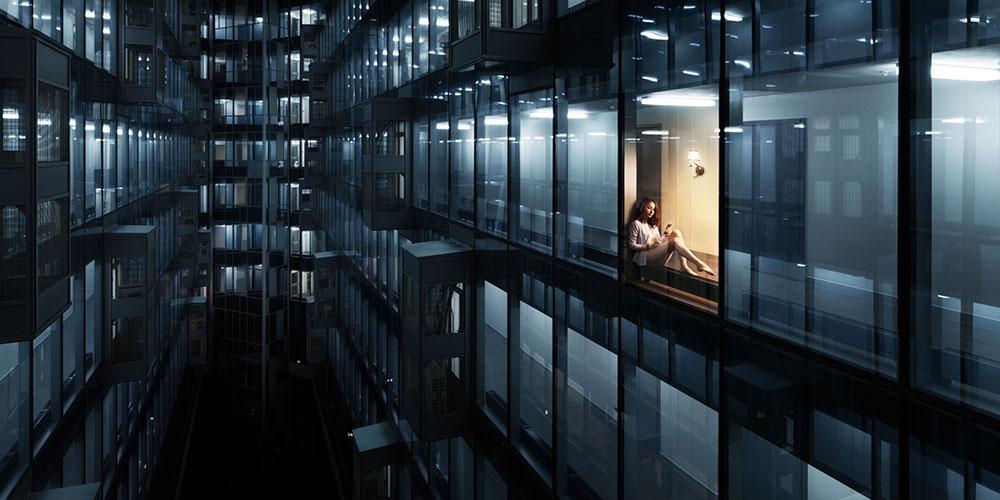 A girl pictured at the window of a high rise.
Photograph: Ivan Turukhano/The Epson International Pano Awards
Toledo City Foggy Night
Top Ten, Open Built Environment / Architecture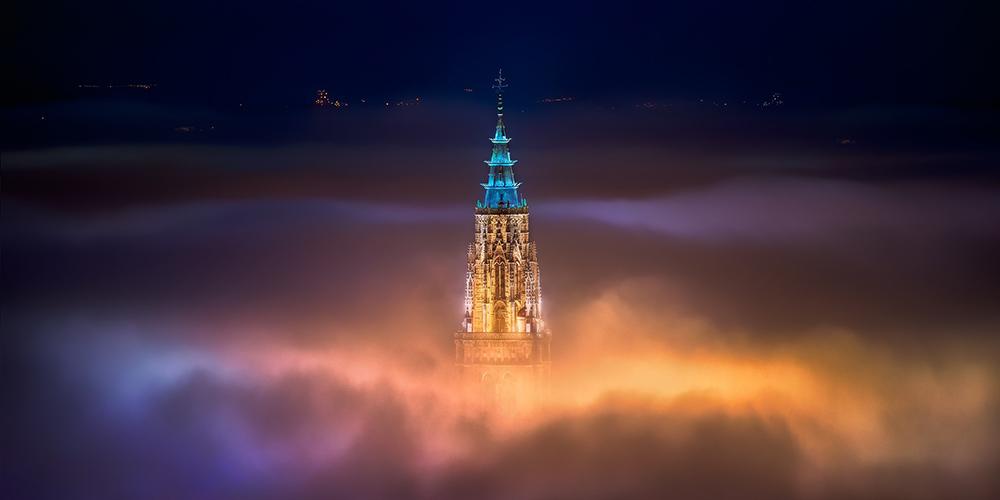 During several years I have travelled to Toledo City (I live around 20 minutes) to take a photo that I dreamt of. Many years, many trips to Toledo City, and when I arrived to Toledo, fog was hard, light or high… back to home, again. Last year at last I got what I was looking for… fog was perfect, when I was shooting, my head kept telling me: YES!! This time YOU DID IT!!!
Photograph: Jesus M Garcia/The Epson International Pano Awards
Flysch
Second Place, Epson Digital Art Prize, Top Ten, Open Nature/Landscapes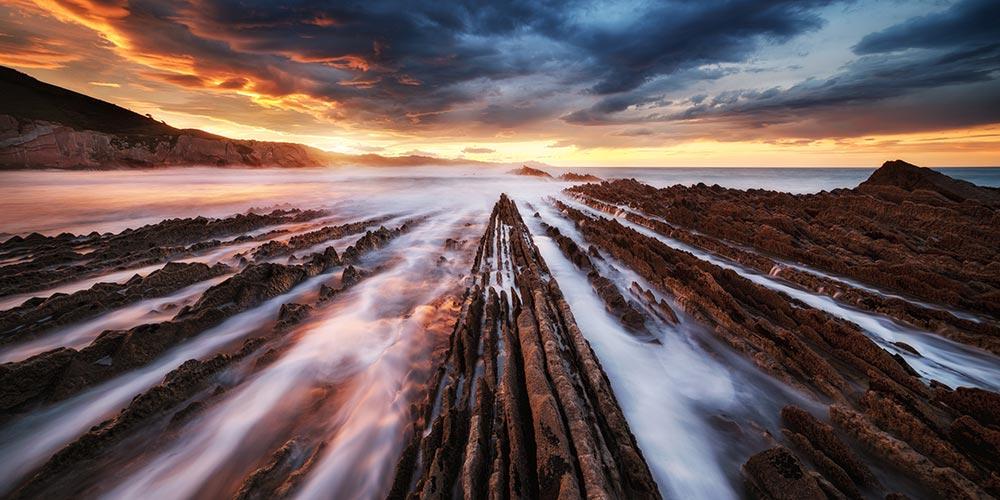 Zumaia, Spain
Photograph: Juan Pablo de Miguel/The Epson International Pano Awards
After Rain Comes Sunshine
Top 10, Amateur Landscape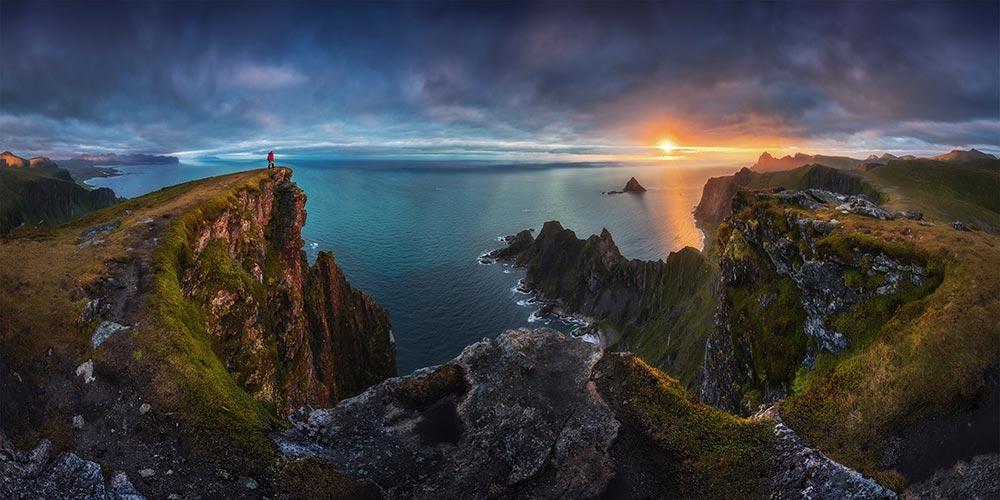 Vesteralen, Norway.
Photograph: Nicholas Roemmelt/The Epson International Pano Awards
Whuzi Hill
Top 10, Open Landscape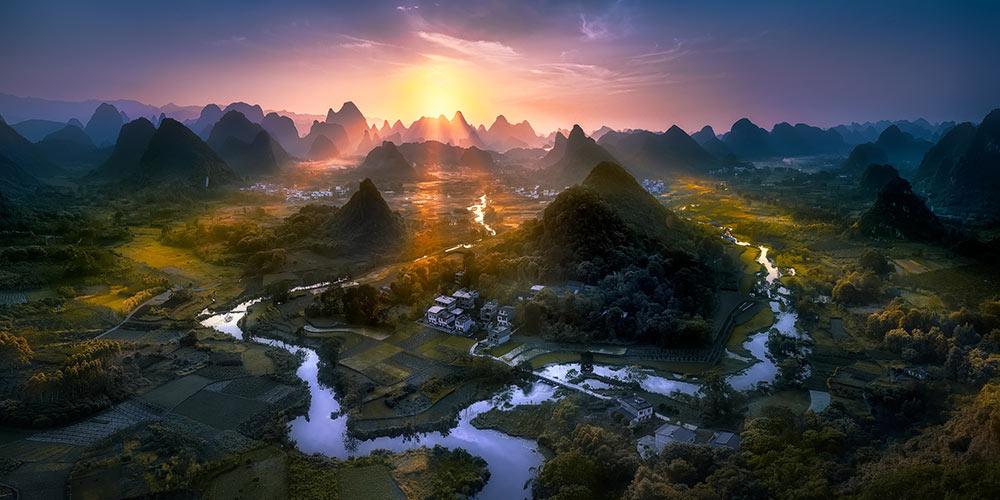 This location is called Whuzi Hill or "Cuiping Mountains" called for natives, and it's one of the most beautiful place, that I have never visited before. We visited this place at sunset. This picture is a result of 6 vertical stitched images. When I took this picture, my eyes were viewing something similar to "creation of the world". It were in "right place at right moment."
Photograph: Jesus M Garcia/The Epson International Pano Awards
Rainbow over Monument Valley
Top Ten, Amateur Nature/Landscapes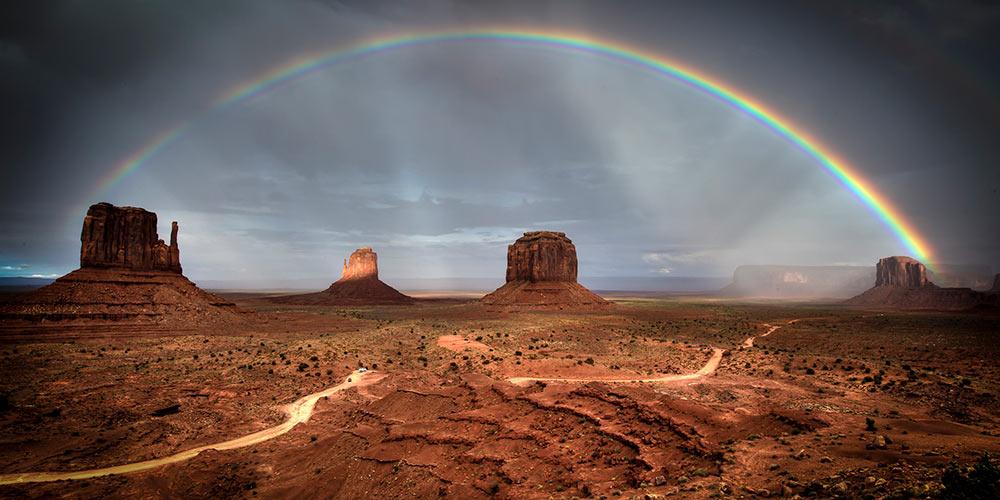 Monument Valley Navajo Tribal Park, Arizona, USA.
Photograph: Frederic Huber/The Epson International Pano Awards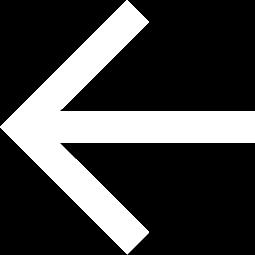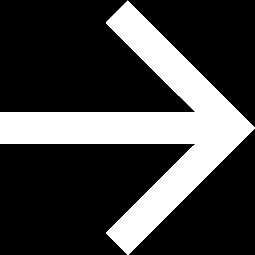 X