Seeing the world from above is always a thrilling experience and aerial photography gives you a high!
And photographer Jin-Woo Prensena goes to extreme lengths to ensure he gets the best images from the top.
The daredevil lensman takes spectacular shots of the world from above -- hanging out of a helicopter -- suspended in the air, often more than 7,500 feet above ground.
The photographs of beaches, cities and airports below are a result of his daredevilry.
You can check out his other works on his website www.jprensena.com and on his Instagram page @jprensena.
ALSO PLEASE SEE: Sky high shots: Dronestagram announces its winners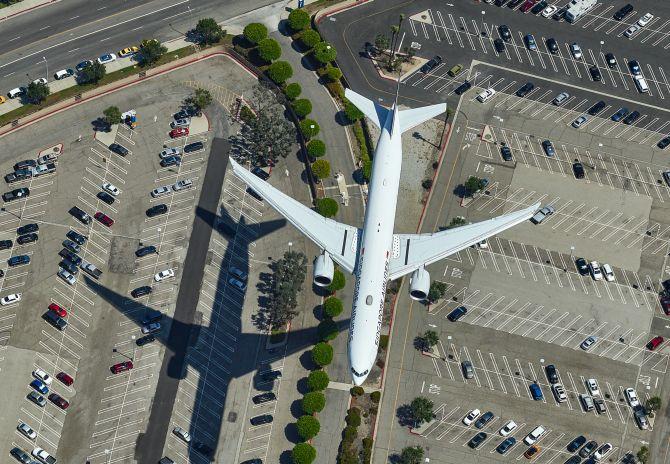 The Los Angeles-based photographer branched into aerial photography three years ago. This art form attracted Prensena because it combined his interest in travel and his love of adventure and challenge. Pictured here is LAX airport in Los Angeles California.
Prensena says the experience of photographing the world from above, suspended from a moving helicopter, is unforgettable. Here's another bird's eye view of LAX airport in Los Angeles.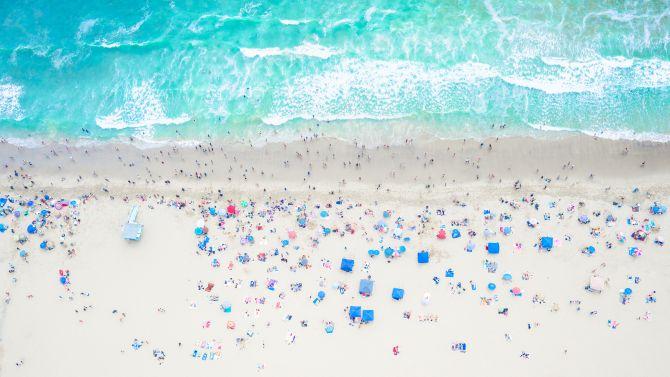 Prensena takes to the skies to capture Santa Monica Beach, California in a chopper. He is attached to the helicopter with a professional rescue harness, to ensure his safety. Everything else in the helicopter is strapped down so there's no chance anything could fly out. The whole enterprise has to be meticulously planned.
Prensena, at his vantage point, then produces beautiful strike images. He says he's enticed by shoreline scenes with royal blue seas and sandy beaches dotted with candy floss-colored umbrellas.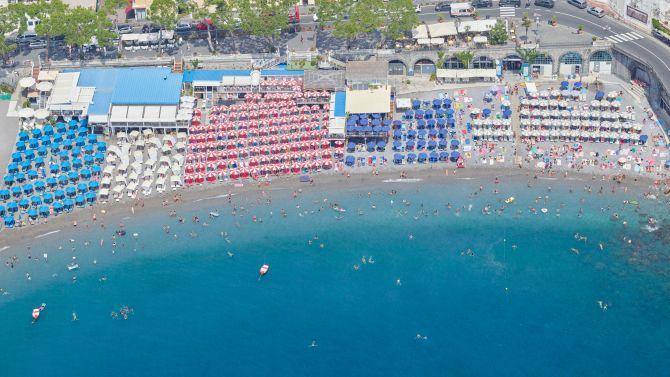 The photographer says the experience up in the air can be difficult: "It is windy, shaky, extremely loud, where you can't hear the shutter and your eyes constantly water up due to the high winds," he says.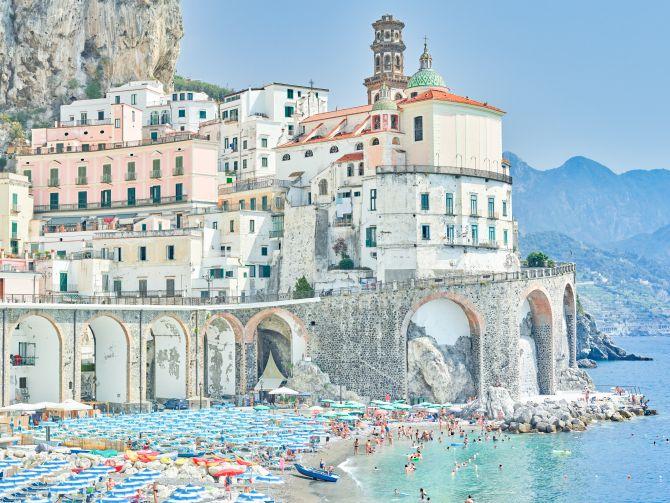 Prensena puts his success down to his quest for quality and the intricacy of his pictures.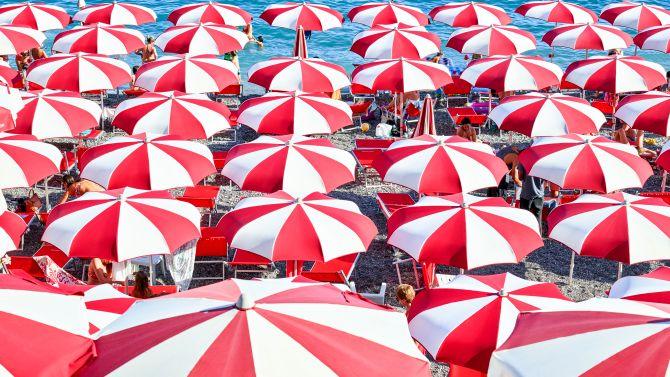 Umbrellas on the Amalfi coast. The photographer calls this image the Red Swirls. Prensena has a pretty impressive clientele. Hollywood actress Jessica Alba is just one to name.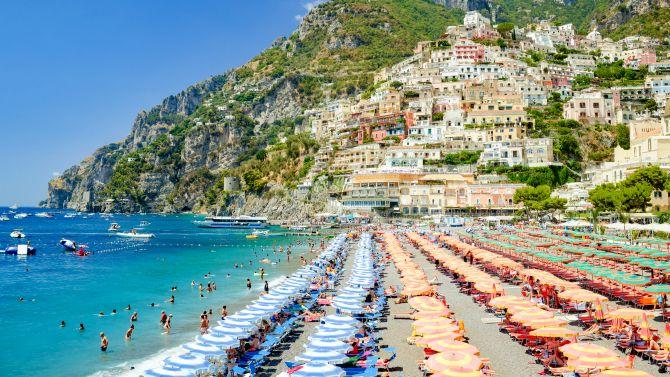 Prensena has also dabbled in exhibitions, but never in traditional spaces. "I like to think a bit more outside the box, I always try and find different ways and not necessarily go the traditional route," he says.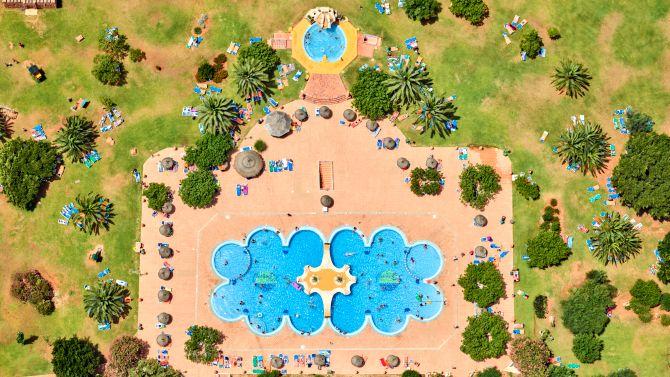 This is Mallorca in Spain. His photographs require a great amount of planning, but we have to got to say, the images prompt a wow from us!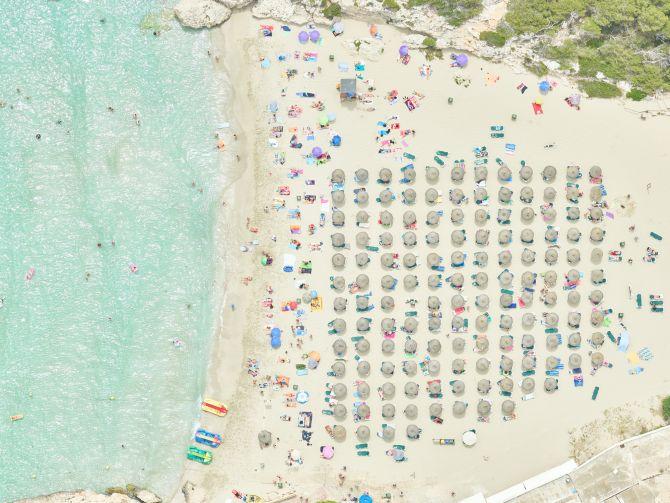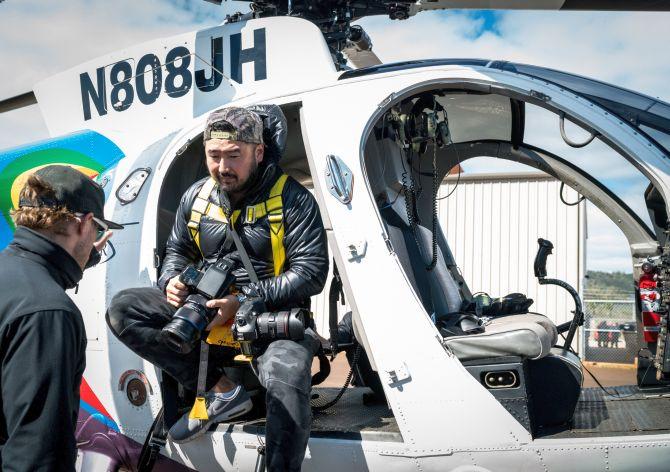 Prensena says the sensation of photographing the world from above is a spectacular one. "You're totally fueled up with adrenaline, but then on the other hand you have to be creative," he says. "You have to be technically very savvy, you're up in the air and you have to be creative as well."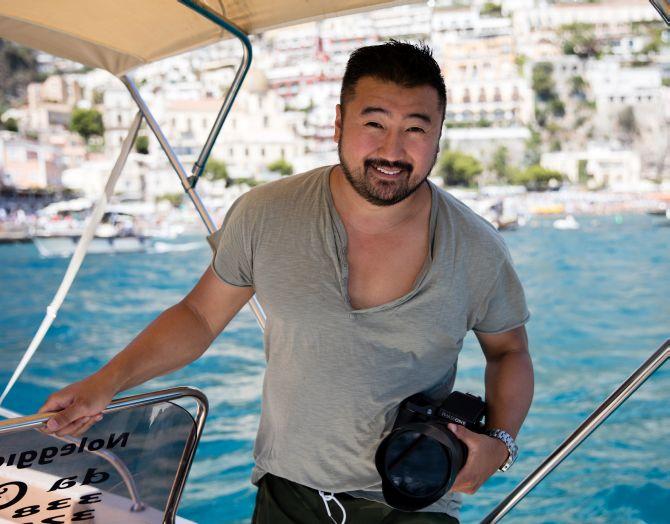 Prensena hopes to continue photographing the world from above -- he wants to travel to more locations, opening up his prints to new audiences.