A royal ski trip! Kate Middleton and Prince William took their two children Prince George, 2, and Princess Charlotte, 10 months on their first ever ski vacation -- and the photographs are totally adorable!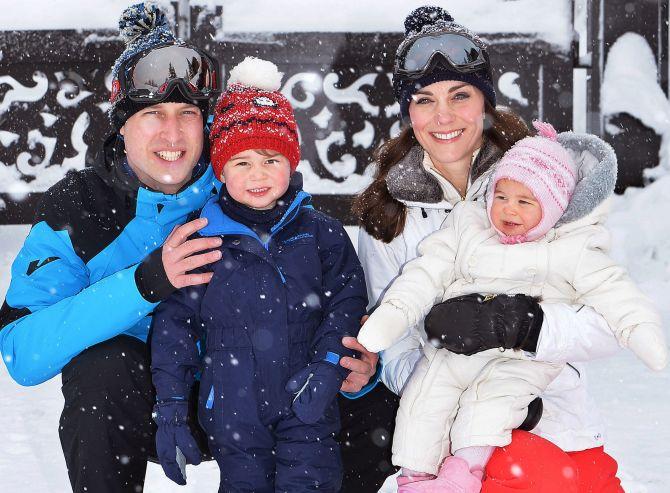 Catherine, Duchess of Cambridge and Prince William, Duke of Cambridge, with their children, Princess Charlotte and Prince George, enjoy a short private skiing break. Photograph: John Stillwell - WPA Pool/Getty Images
William and Kate found themselves battling in the snowy setting of the French Alps when they took their children Prince George and Princess Charlotte on a short skiing break.
The trip was the first time the family of four had been on holiday together and the Cambridges have released a series of photographs to mark the event.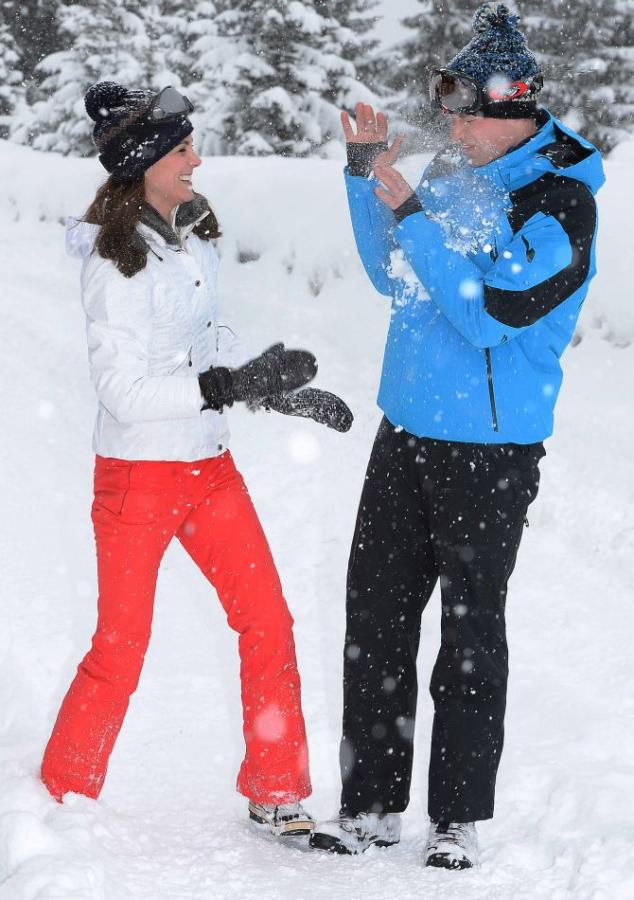 IMAGE: William and Kate, who are notoriously competitive, joke around in a snowball fight. Photograph: John Stillwell - WPA Pool/Getty Images
John Stillwell, the royal photographer for Britain's Press Association, was invited to take the pictures, which include snaps of William and Kate having a snowball fight.
"It was very special and fun short holiday for the family, and they are grateful that John Stillwell was able to capture the moment so well. The Duke and Duchess hope people enjoy the photos," the palace spokesperson said, in a statement carried by the London Evening Standard.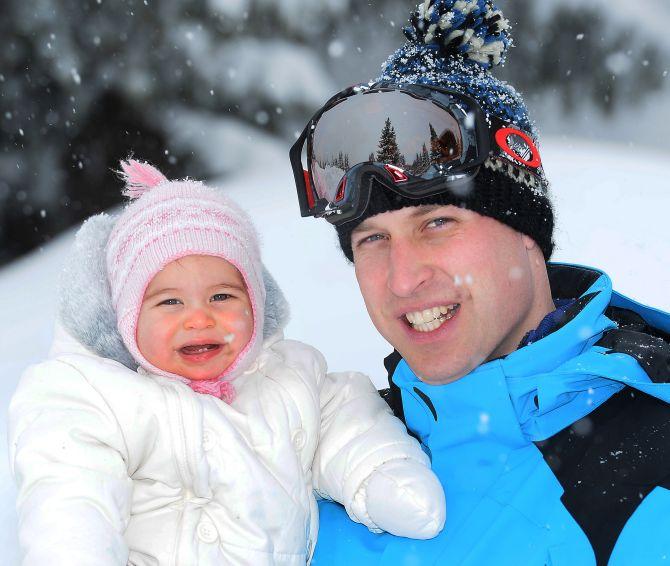 IMAGE: Prince William poses with a smiling Princess Charlotte. Photograph: John Stillwell - WPA Pool/Getty Images
The Duke and Duchess are both avid skiers, and news of their budding relationship first splashed across British tabloids back in 2004, after they were pictured hitting the slopes at the Swiss resort of Klosters.