On Friday, an organised terrorist attack across Paris left 132 dead and hundreds injured. As the world watched this unfold from afar, cartoonists from all over the world have picked up their pen and paid tributes.
Here are a few of the most touching so far: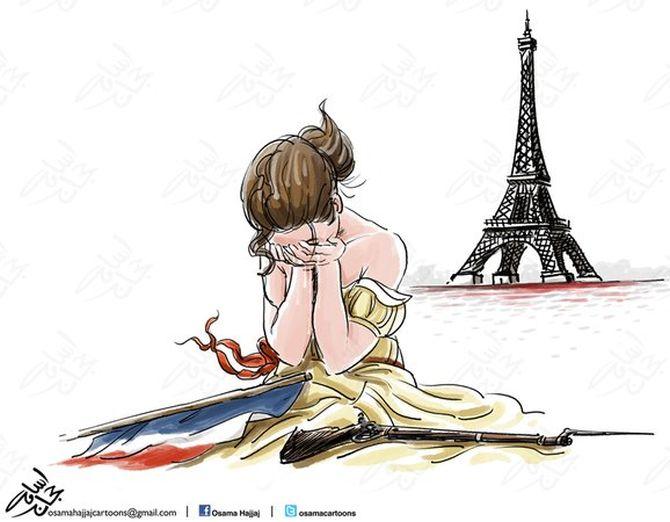 Osama Hajjaj, from Jordan, drew this emotive and detailed cartoon. Photograph: @osamacartoons/Twitter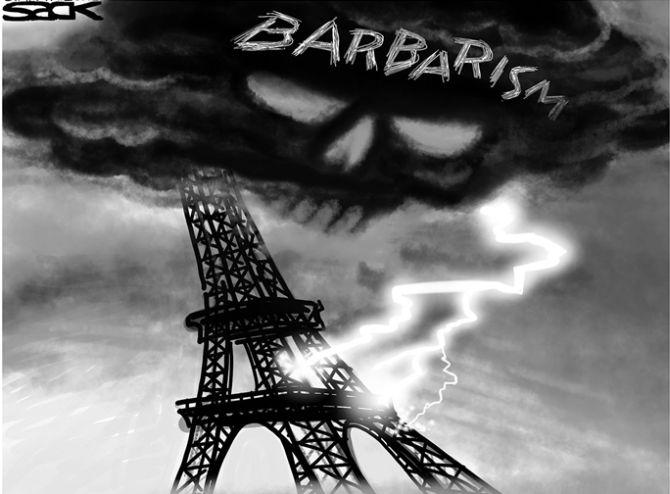 This is one is from Steve Sack. He expresses the shock and grief that we all share. Photograph: Steve Sack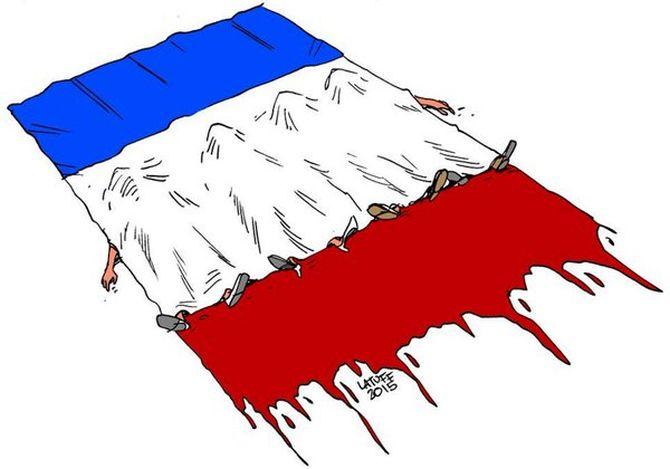 Carlos Latuff drew the bodies of victims under the French flag. Photograph: @LatuffCartoons/Twitter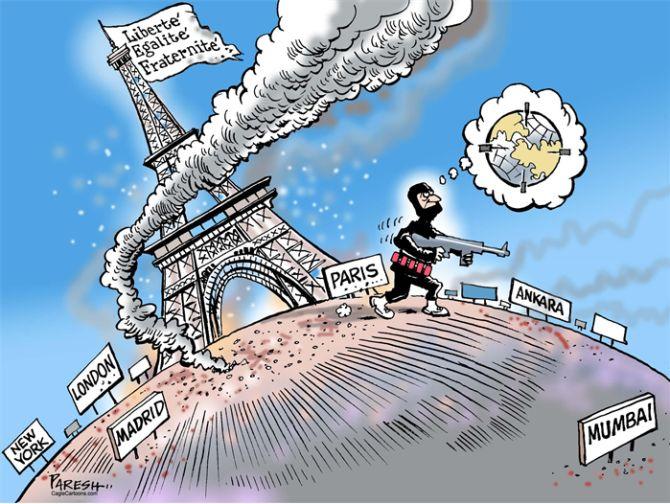 This one's shared by India's Paresh Nath.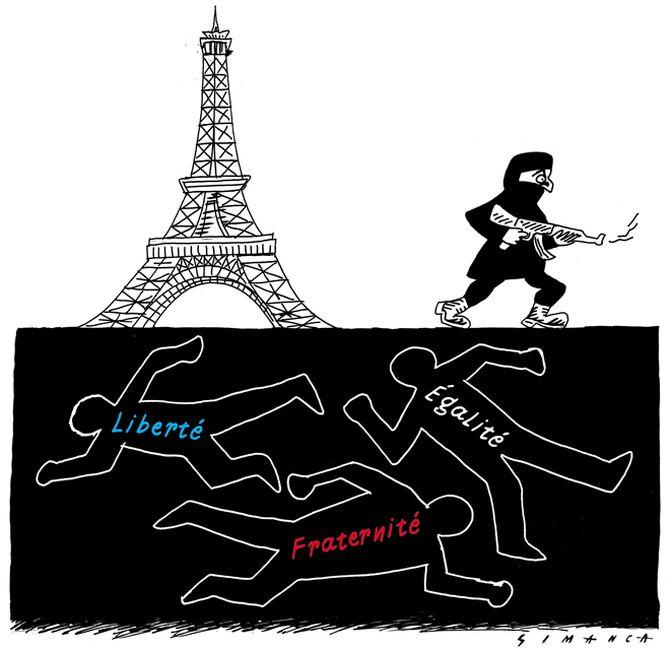 Brazil's Osmani Simanca shows the murder of Liberty, Equality and Fraternity.
Charlie Hebdo artist, Joann Sfar, has weighed in on the disaster. Photograph: @joannsfar/Instagram