A woman with 18-feet-long fingernails, another with 4.88-inch-long eyelashes and a stroller with the enclosure length of 4 ft 6.3 inches are just some of the Guinness World Record holders this year.
The 63rd edition of the famous annual is filled with jaw-dropping photos and never-before-seen stories.
Now explore the weird and wonderful curiosities below...
>> Longest eyelashes
You Jianxia of Changzhou, Jiangsu, China has eyelashes measuring 4.88 inches long. She puts it down to being at one with nature, but having extraordinarily long eyelashes tickling your face could soon get annoying.
>> Tallest high top fade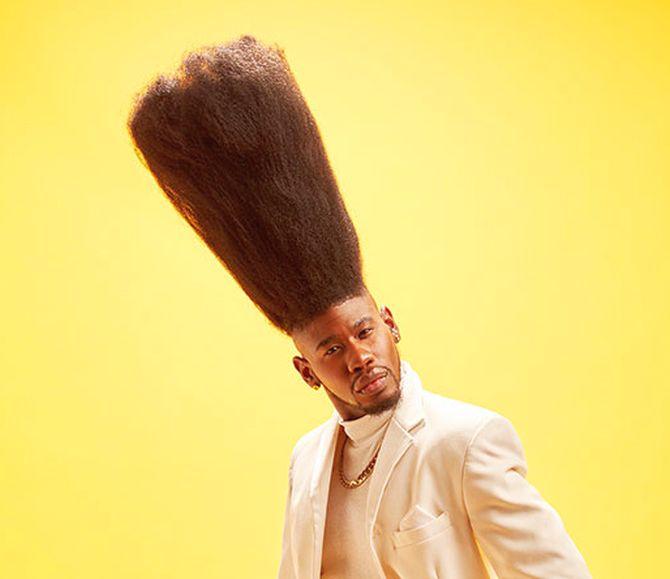 With hair like his, Benny Harlem, of Los Angeles, California, must be spending a lot of money on styling products. Sure to stand out from the crowd, Harlem has the tallest high top fade, at 52.0 cm (20.5 inches).
>> Largest collection of Batman memorabilia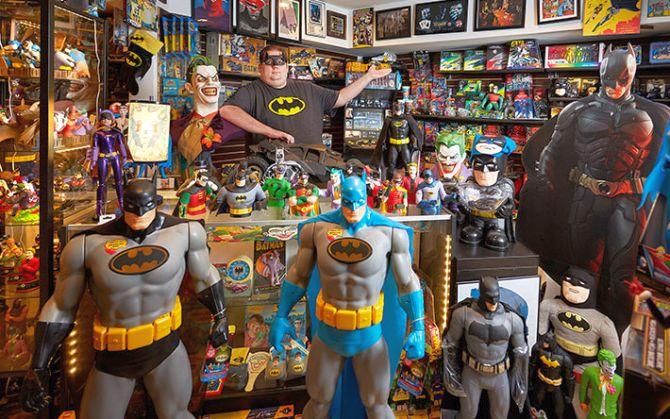 The largest collection of Batman memorabilia belongs to Brad Ladner and consists of 8,226 different items, as verified in Roswell, Georgia, USA, on 11 April 2015.
Brad started collecting in 1988, when the 'Batman: A Death in the Family' hit the shelves.
>> Largest pram/stroller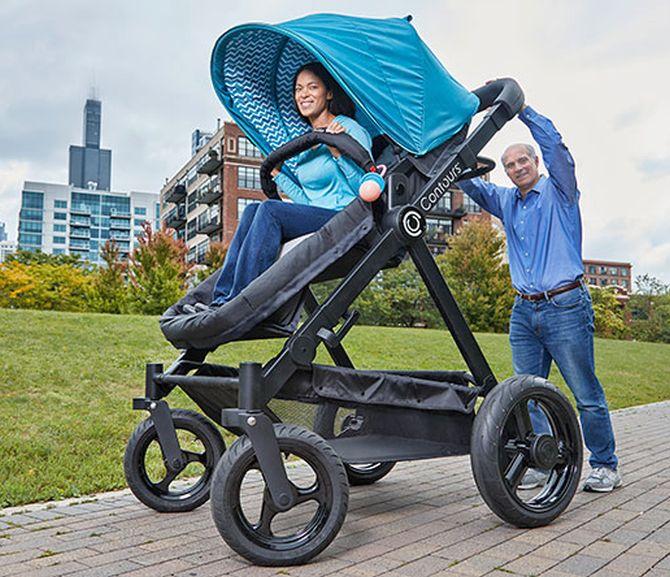 The largest pram/stroller has an enclosure length of 1.38 m (4 ft 6.3 in) and was achieved by Jamie Roberts and Tom Koltun in Chicago, Illinois, USA, as verified on September 19 2016.
>> Longest fingernails on a pair of hands (female)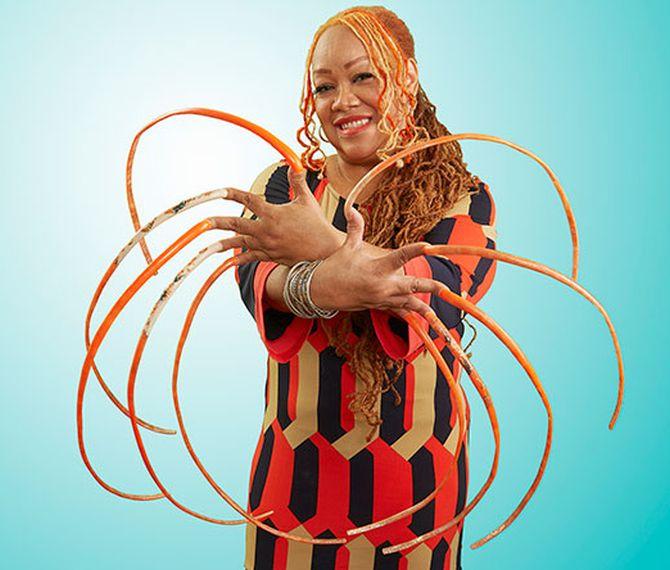 Avid nail artist, Ayanna Williams, 60, claims the iconic title for the longest fingernails on a pair of hands (female). The Houston, Texas native was inspired to grow her fingernails nearly 23 years ago, which now reach an incredible total measurement of 576.4 cm (18 ft. 10.9 in).
>> Largest collection of teddy bears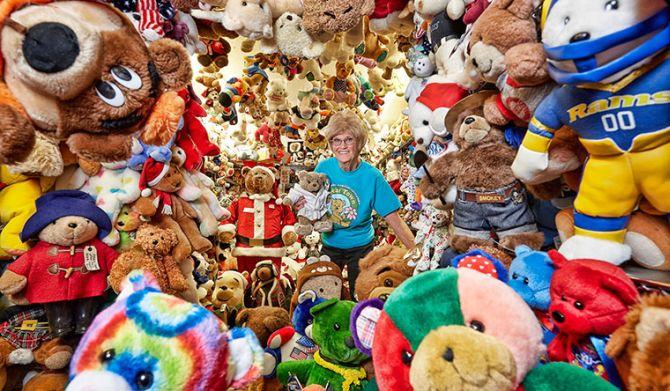 Jackie Miley, of Rapid City, South Dakota had just one bear back in 2000. The first bear, named "Grandma Jackie" is now joined by a verified total of 8,025 other cuddly and comforting teddy bears in a house called Teddy Bear Town, bringing 68-year old Jackie the title of largest collection of teddy bears. The bears come from all US states and 29 countries.
>> Most Marmite eaten in a minute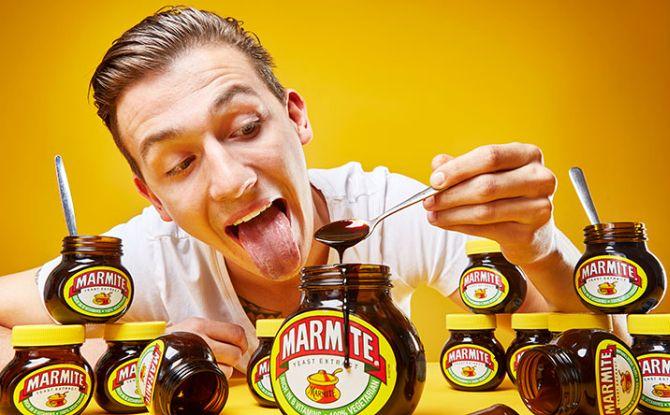 Germany's Andre Ortolf, 22, has broken many records including the most tubes of mustard drunk in 30 seconds, the most champagne corks popped in one minute (12) and the most Marmite eaten in one minute (252 gram).
>> Largest Crazy Coupe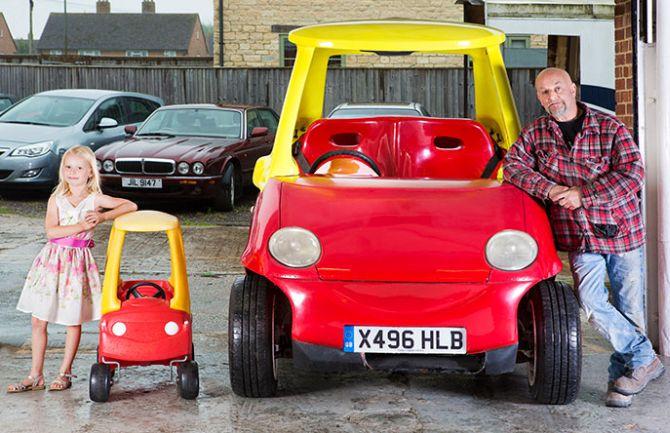 John and Geof Bitmead of Ambrosden, UK, own the Largest Cozy Coupe.
They put pedal to the metal with their roadworthy Cozy Coupe (dubbed the 'Toytown Coupe') which tops at a 2.7m (8 ft 10.2 in) long.
>> Most basketball slam dunks in 1 minute by a rabbit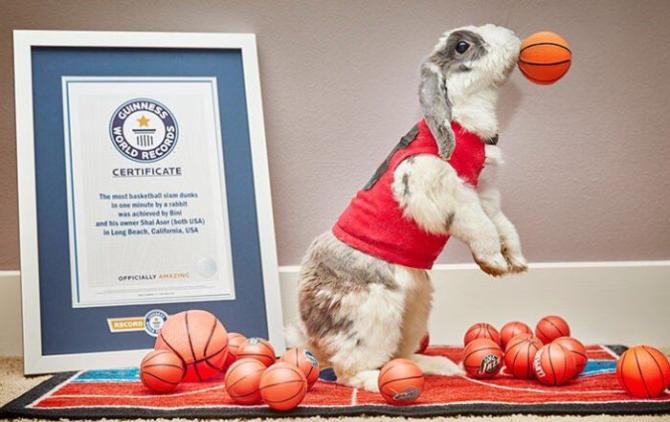 The most basketball slam dunks in one minute by a rabbit is 7, was achieved by Bini the Bunny in California, USA, on 31 October 2016. Bini is a 4 year old Holland Lop rabbit trained by Shai Asor.
>> Longest tail on a domestic cat (living)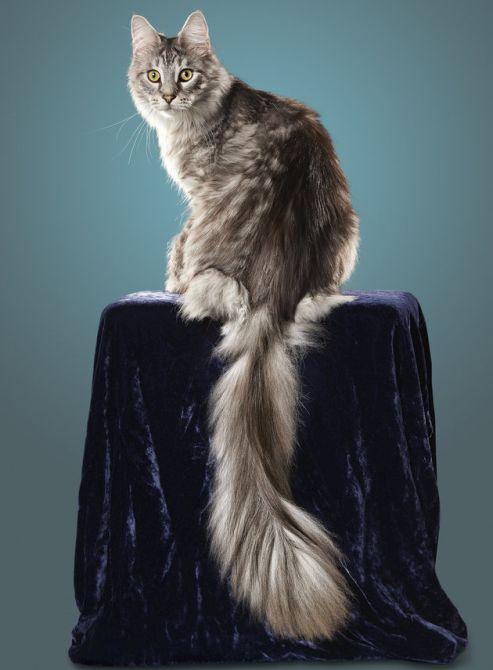 Cygnus, a Maine Coon in Ferndale, Michigan, has a tail measuring 17.58 inches. Cygnus is a member of a record-breaking household as his brother, Arcturus Aldebaran, also holds the title for tallest domestic cat (living), at 48.4 cm (19.05 inches).
>> Longest legs (female)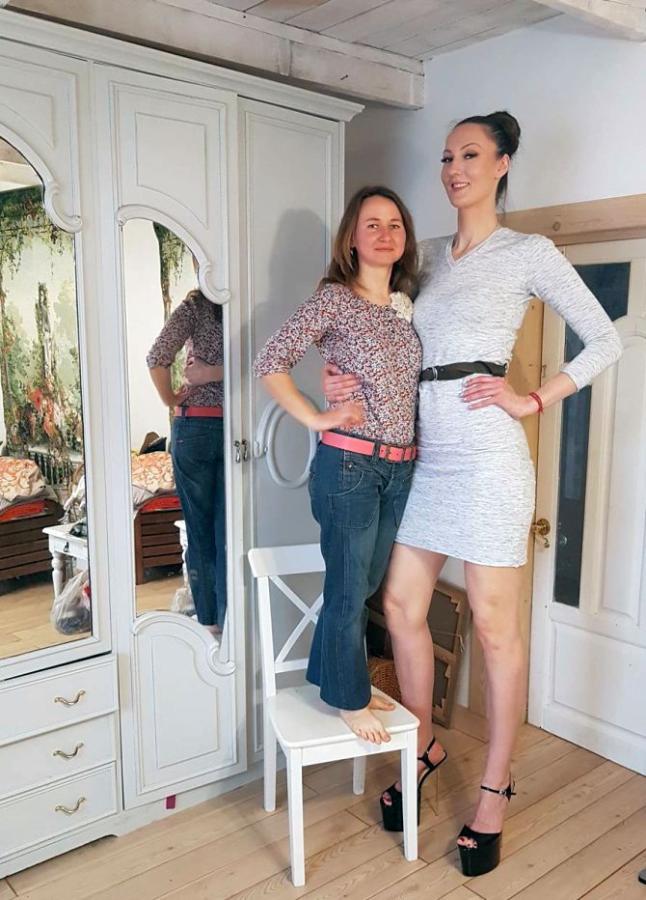 The tallest professional model is Russia's Ekaterina Lisina, who is 6 ft 8.77 in tall as measured in Labinsk, Russia, in July 2017.
The longest legs (female) belong to Ekaterina Lisina (Russia) and measure 132.8 cm (52.2 in) long for the left leg, and 132.2 cm (52.0 in) long for the right leg, as measured in Penza, Russia, in June 2017.