'I see trees of green, red roses too…
I see skies of blue and clouds of white…
And I think to myself what a wonderful world…' sang Louis Armstrong.
These remarkable first-round images from National Geographic's 2017 Nature Photographer of the Year Contest have captured the natural world in its breathtaking glory this year.
The grand prize winner will receive $10,000, publication in National Geographic Magazine and a feature on National Geographic's Instagram account, @natgeo.
National Geographic has been kind enough to grant Rediff.com permission to show some of the finalists.
(Click on the photos for full-screen resolution)
Macaque Maintenance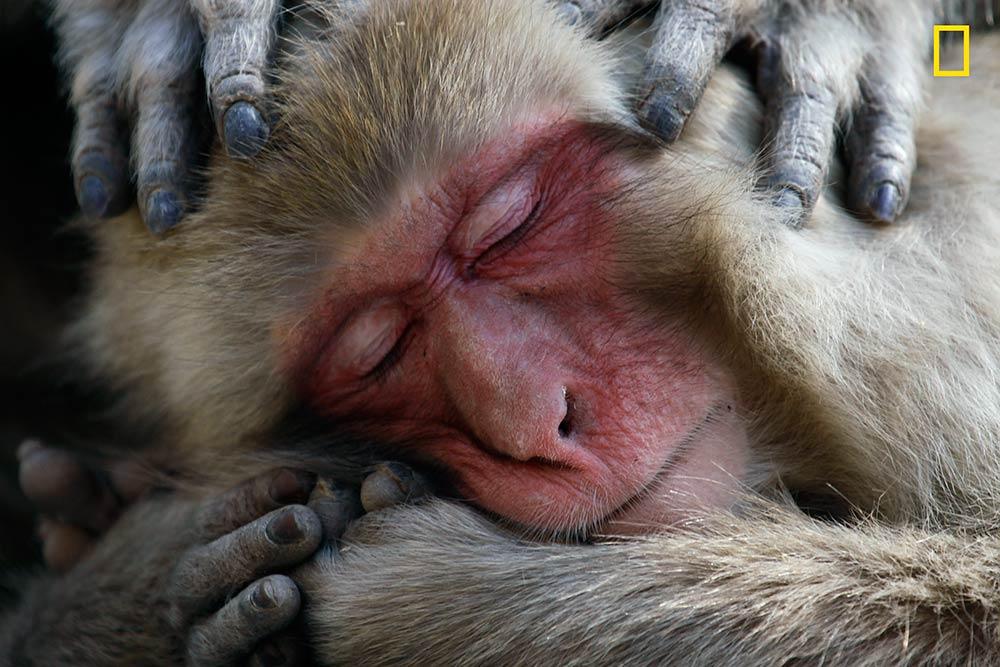 A macaque being groomed at the Jigokudani snow monkey park in Japan. The Jigokudani snow monkey park has become a major tourist hot spot, attracting visitors from all over the world hoping to get a glimpse of these amazing creatures huddled together in hot springs. But because of the warmer than usual weather during this time, the macaques were frequently found lazing about on some nearby rocks instead of spending much of their time keeping warm in hot springs.
Photograph: Lance McMillan/National Geographic Nature Photographer of the Year contest
Enchanted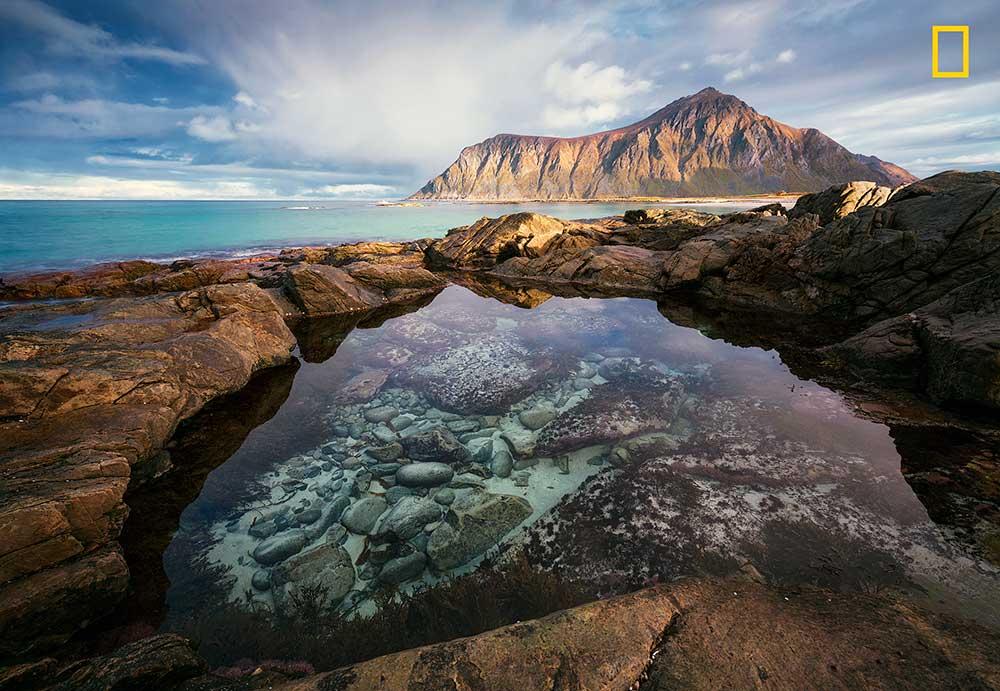 A tidal pool at Lofoten islands in northern Norway acts as natural eye catcher. With the high tides around full moon, white sand gets washed into the pool and then the magic unfolds.
Photograph: Felix Inden/National Geographic Nature Photographer of the Year contest
Coorg yellow bush frog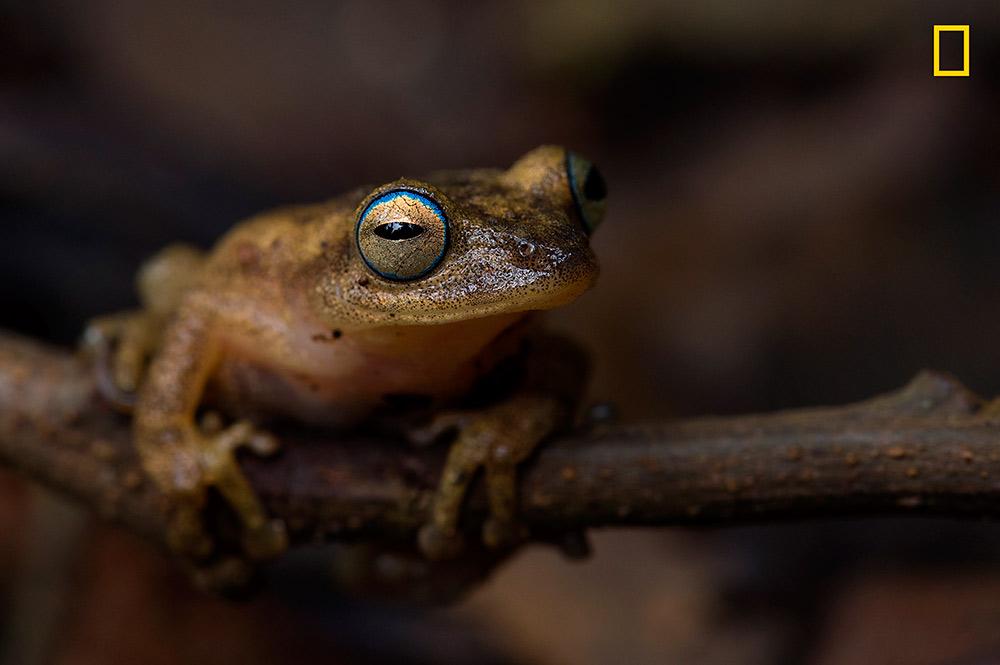 A Coorg yellow bush frog photographed in the rainforests of Agumbe, Karnataka. The frog was formerly known as blue-eyed bush frog due to the blue ring around its eye.
Photograph: Angad Achappa/National Geographic Nature Photographer of the Year contest
Etirement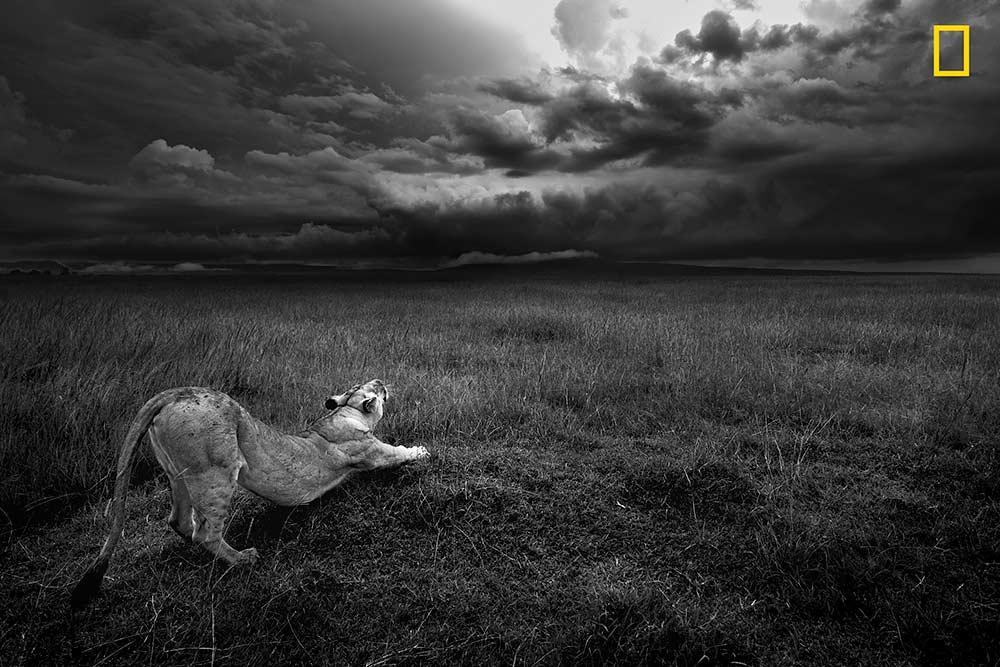 A lioness stretches into the immensity of Masai Mara, Kenya.
Photograph: Joël Fischer/National Geographic Nature Photographer of the Year contest
Rorschach Test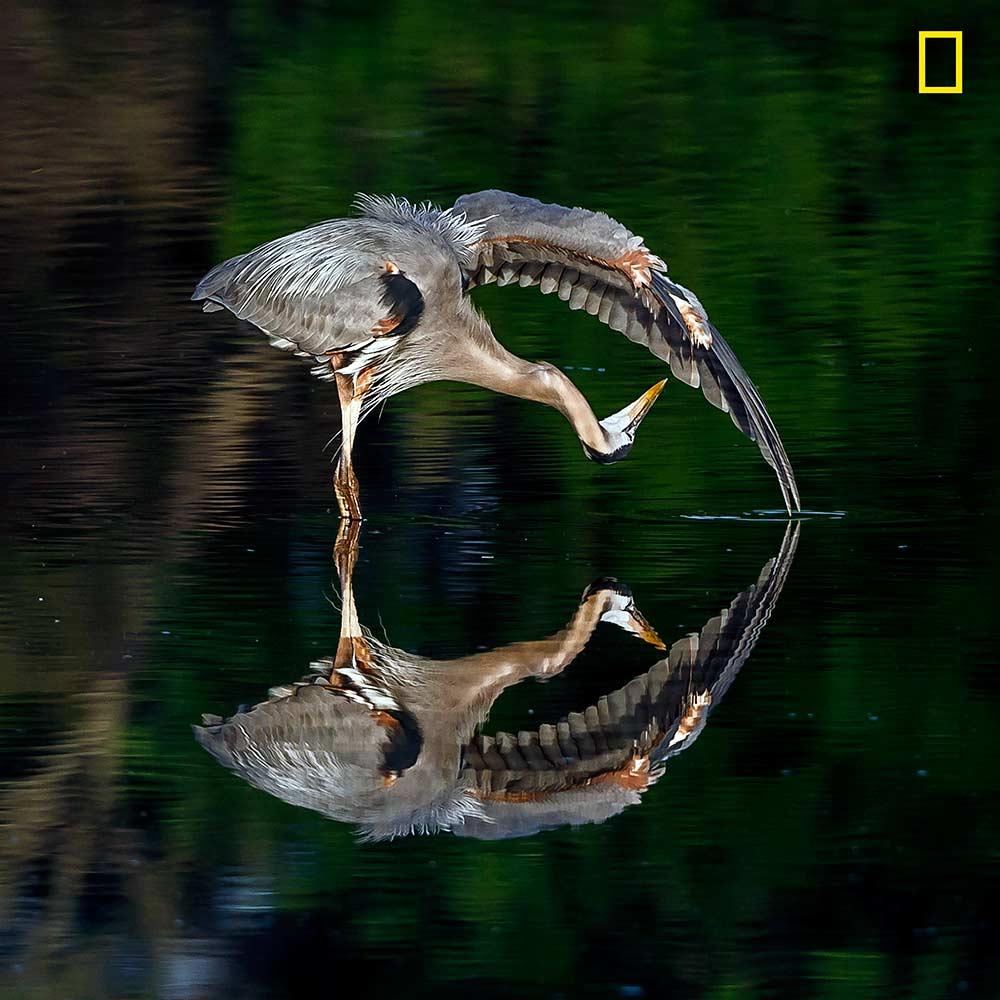 Golden Hour at Bombay Hook NWR this morning. There was not a hint of wind when this Great Blue Heron began to preen.
Photograph: Jerry am Ende/National Geographic Nature Photographer of the Year contest
A thousand birds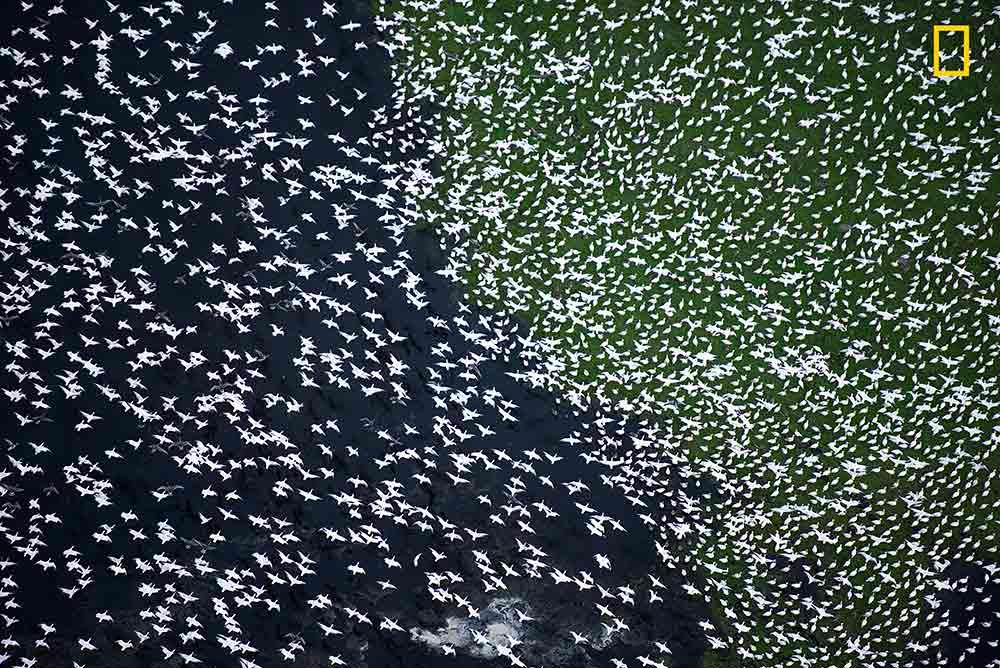 Each year between the months of December-March, Northern California becomes the winter home to thousands of migratory birds (geese, egrets, ducks, herons and others). Aerial image (photographed from a plane while flying at 120 miles per hour).
Photograph: Jassen Todorov/National Geographic Nature Photographer of the Year contest
Lust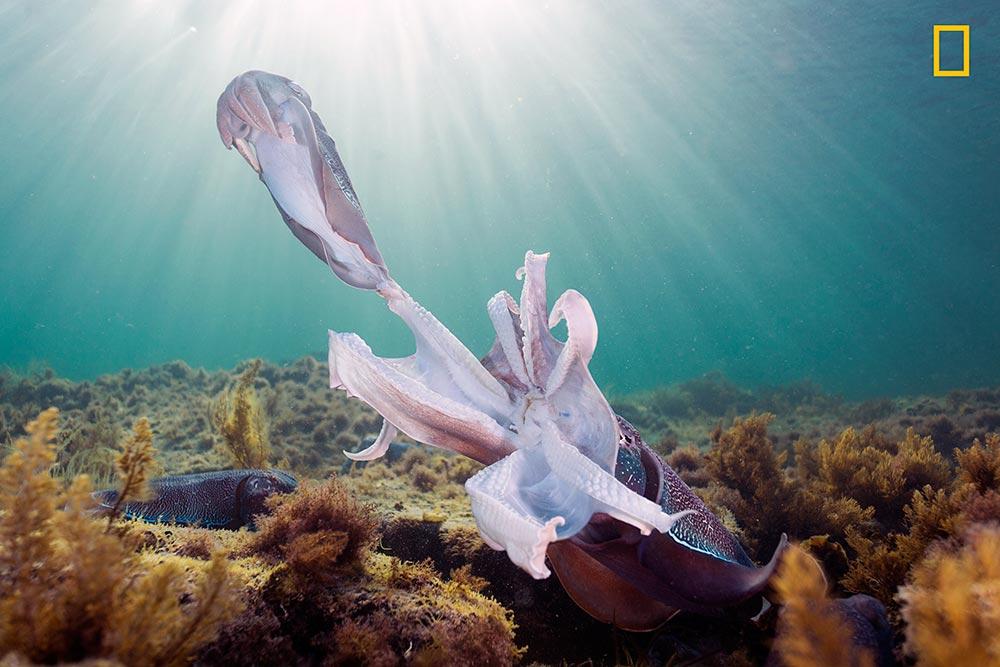 This photograph was taken in the cold waters of Whyalla, South Australia during the annual Australian giant cuttlefish aggregation. This annual event sees hundreds of thousands of cuttlefish make their way here seeking to find a mate and is the only place where they are known to aggregate in such large numbers. Mating can be aggressive, with males usually dominating the females by 10:1. This is a larger male showing his dominance over the smaller female after they have finished mating.
Photograph: Cameron McFarlane/National Geographic Nature Photographer of the Year contest
Blue heart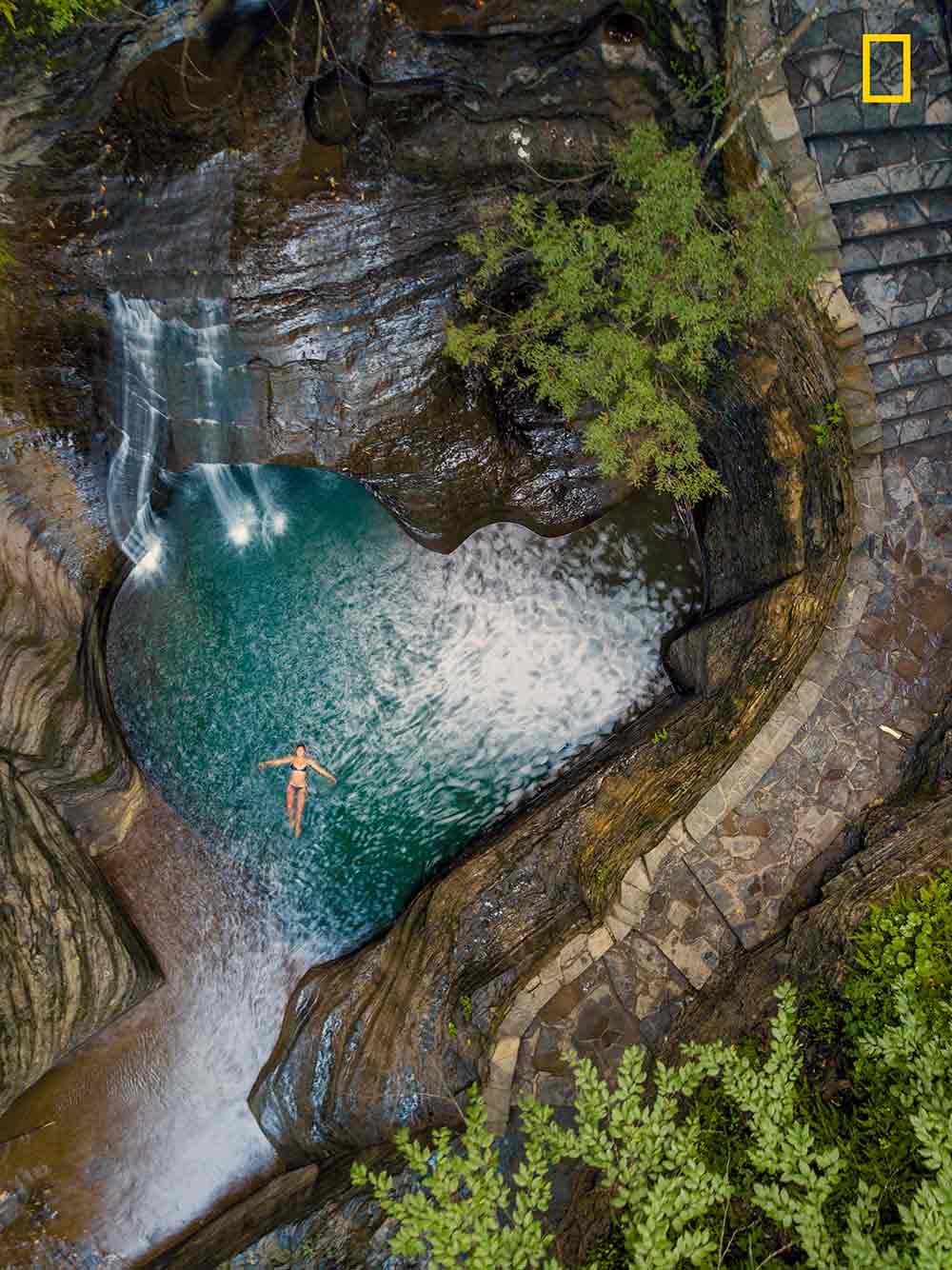 My two loves in one picture. My beautiful girlfriend and nature. This is a drone long exposure. It took a few attempts to be able to have the water blur and her freeze in time. This photograph will be a timeless memory for us to share forever.
Photograph: Sean Stalteri/National Geographic Nature Photographer of the Year contest
A mother bear and a cub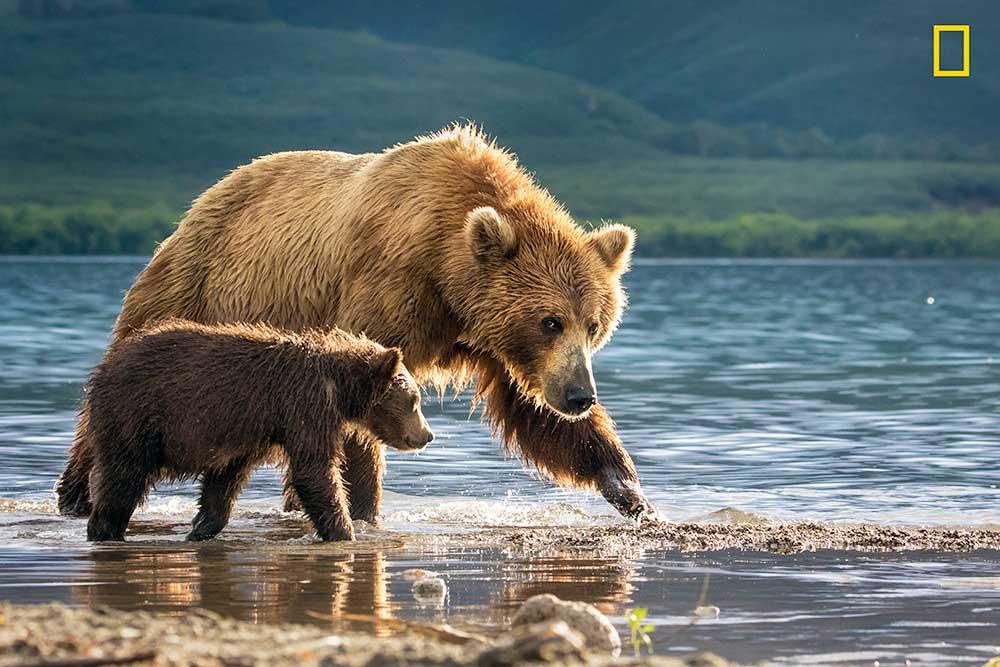 The 3 month cub was so cute, I almost dropped the camera and ran to hug him. Almost :) mother bear (huge female) was looking at me suspiciously :)
Photograph: Anat Gutman/National Geographic Nature Photographer of the Year contest
Mother Nature's Camo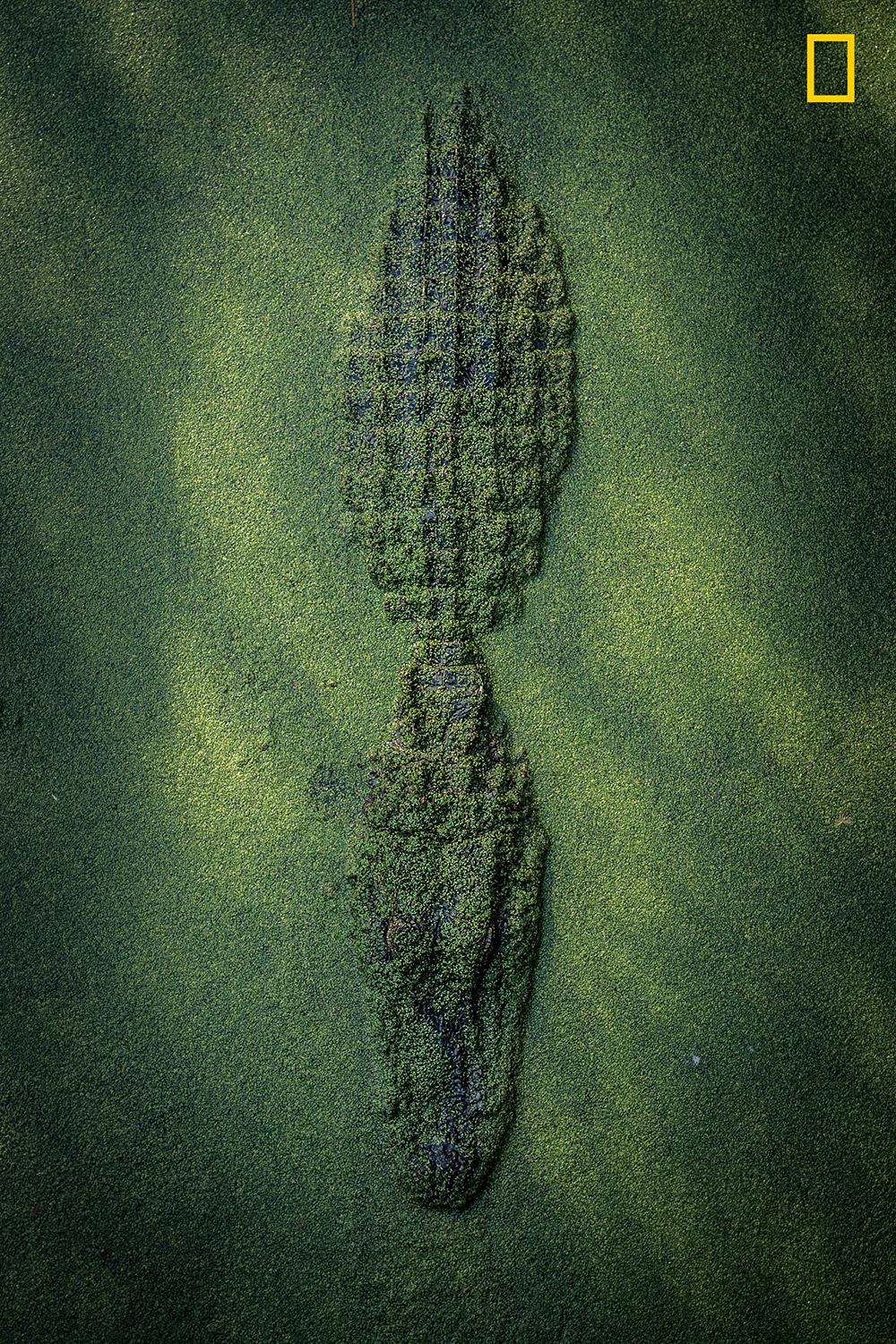 Gator waiting in Duckweed in New Orleans, LA. This was taken off of a board walk so don't worry for my safety.
Photograph: Cole Frechou/National Geographic Nature Photographer of the Year contest
Alien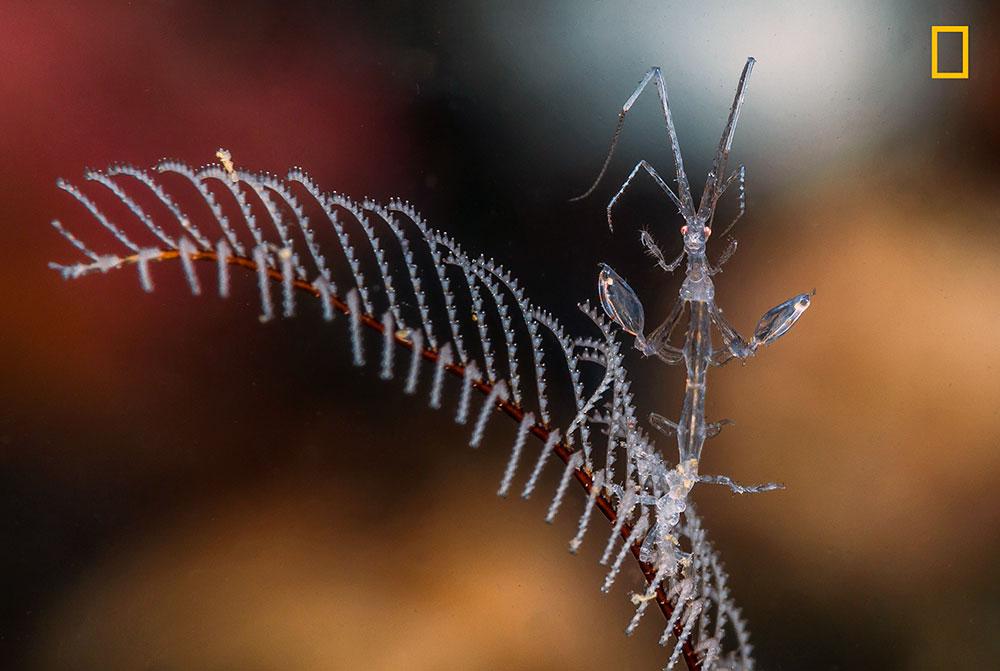 This is one of my favourite photos of my favourite critter. Shot with a +25 magnifier, it really brings out the detail in this otherwise very small skeleton shrimp. It's face is clear, it's reddish eyes are visible, and the way it faces my camera with it's arms wide makes it almost symmetrical. It's clear colour matches the hydra that it is living on. Plus the colours in the background really make this an interesting and beautiful photo. Don't think there are aliens on earth? Look no further!
Photograph: Adam Silverman/National Geographic Nature Photographer of the Year contest
Anemone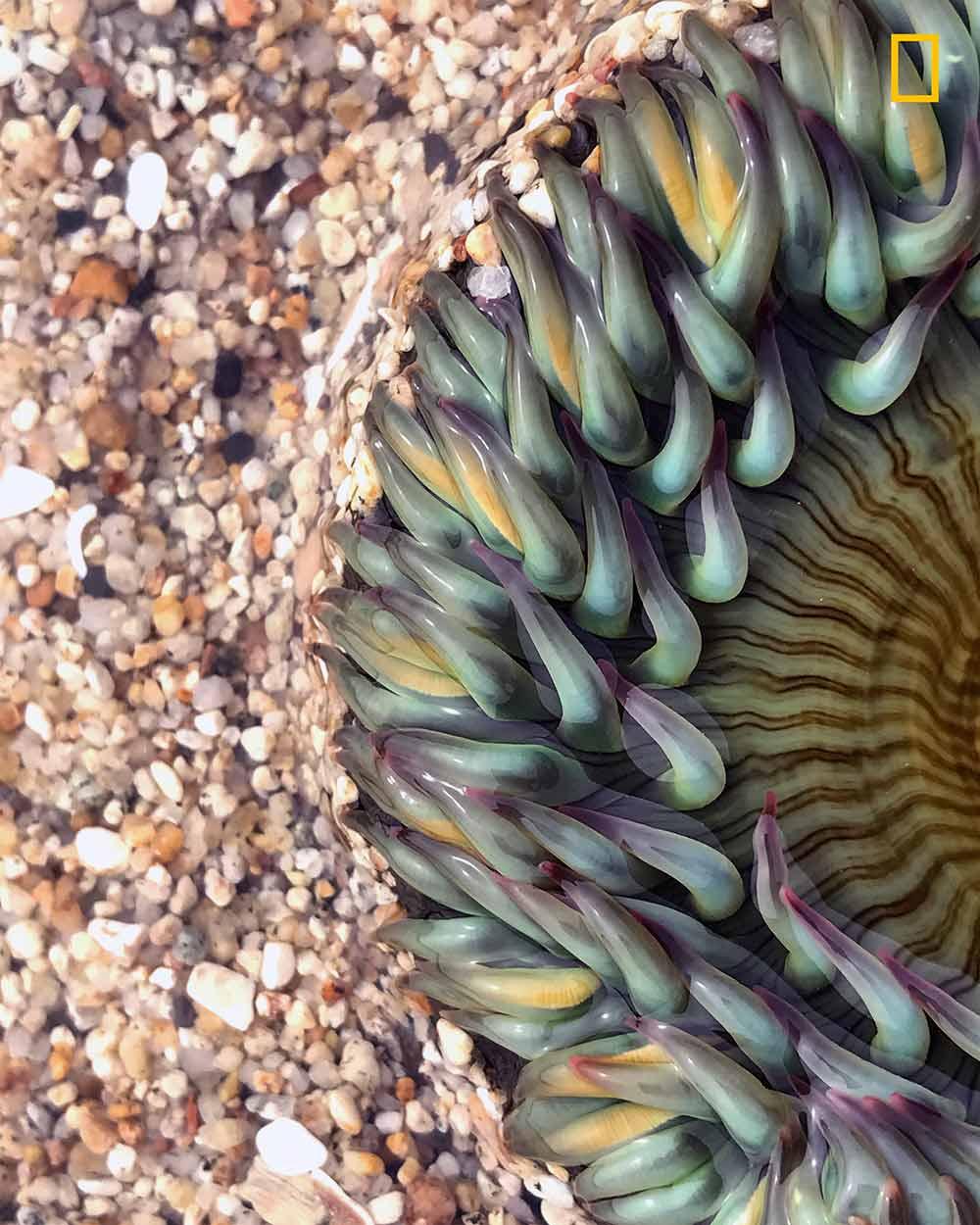 Starburst anemone at Half Moon Bay, California.
Photograph: Corbin Morgan/National Geographic Nature Photographer of the Year contest
Birds and shadows
I was on my way home in the morning after doing some photography when I saw a larger gaggle of geese on one such spot on a lake. I quickly assembled my drone and flew above them at a height of 15 to 20 metres where they were not disturbed by the equipment. They were swimming nonchalantly, some flew off, others had just arrived at the lake. I had already been taking photos for a while, looking for interesting compositions when a smaller skein of geese arrived onto the lake.
Photograph: Csaba Daroczi/National Geographic Nature Photographer of the Year contest
MacKenzie mountains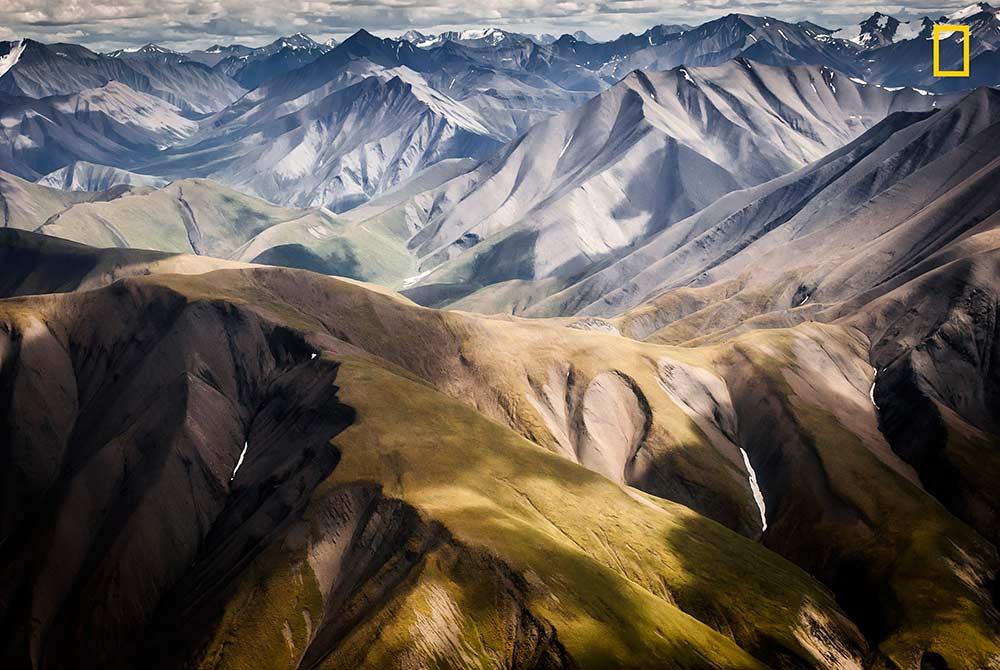 Rich colours fading into the grey ruggedness of the Makenzie Mountains approximately 200 km NW of the Nááts'ihch'oh National Park Reserve.
Photograph: Alain Boudreau/National Geographic Nature Photographer of the Year contest
Neist point lighthouse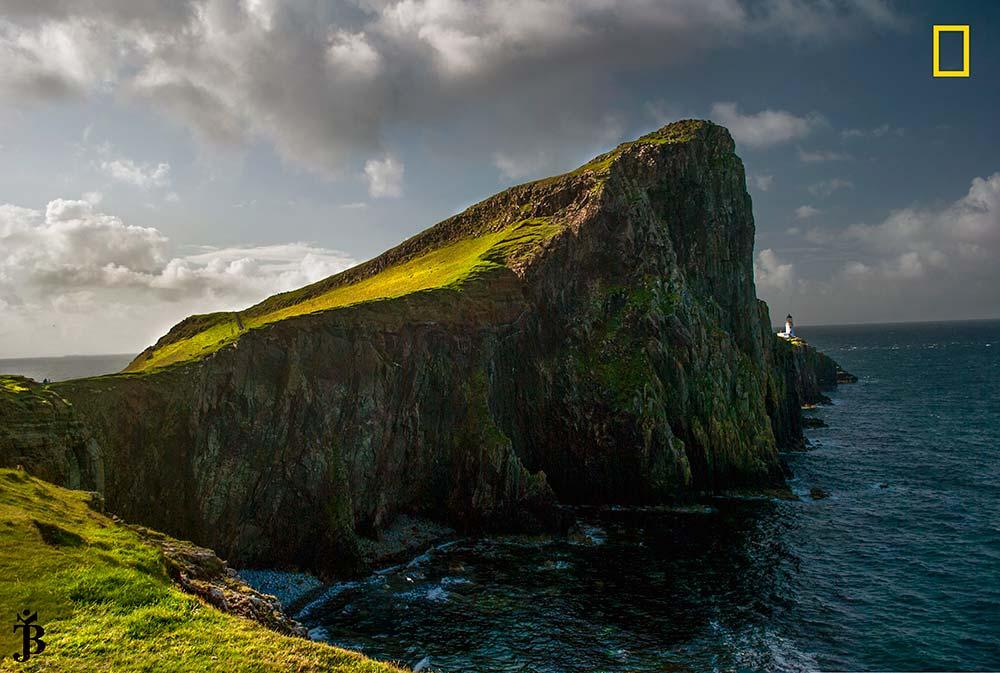 An early morning view of the Neist point lighthouse in Scotland.
Photograph: Justin Bylicki/National Geographic Nature Photographer of the Year contest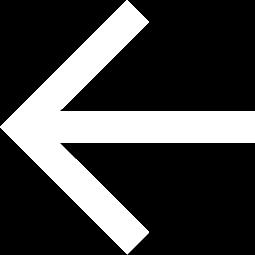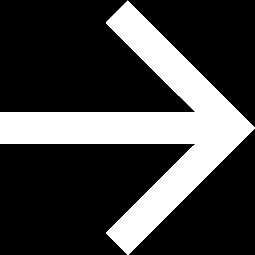 X