Lee Kuan Yew, Singapore's founding father and first prime minister, passed away on Monday at the age of 91.
Yew's passing has reminded the world of his substantive influence on Singapore.
The 91-year-old is considered the founding father of the small Southeast Asian nation, having led it from 1959 to 1990 -- making him the longest-serving Prime Minister in global history.
Under Yew's guidance a colonial outpost into a global financial powerhouse.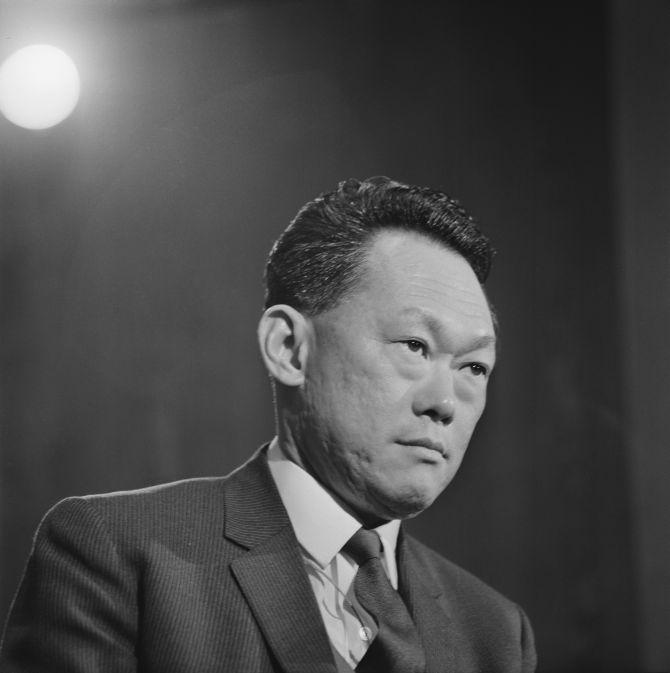 Prime Minister of Singapore Lee Kuan Yew, circa 1969. Photograph: Michael Stroud/Getty Images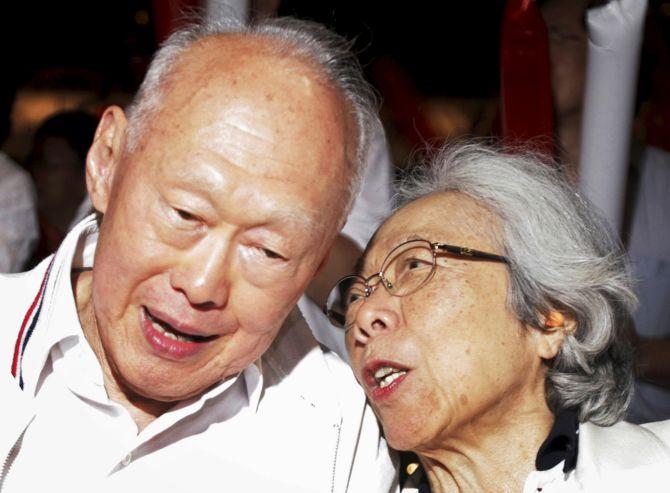 Singapore's Minister Mentor Lee Kuan Yew and his wife Kwa Geok Choo attend a May Day rally in Singapore. Photograph: Nicky Loh/ Reuters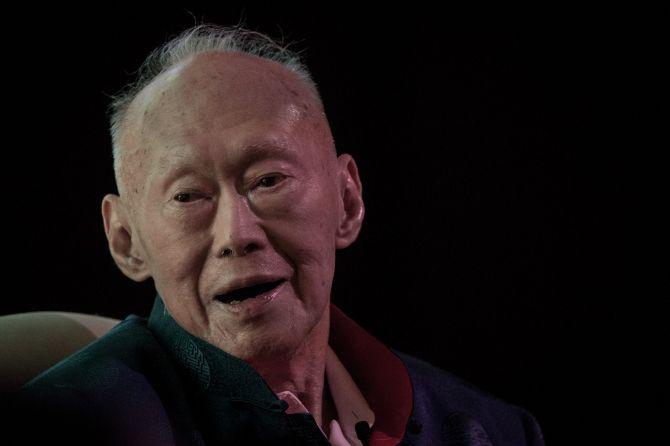 Former Singapore Prime Minister, Lee Kuan Yew addresses the Standard Chartered Singapore Forum in Singapore. Photograph: Chris McGrath/Getty Images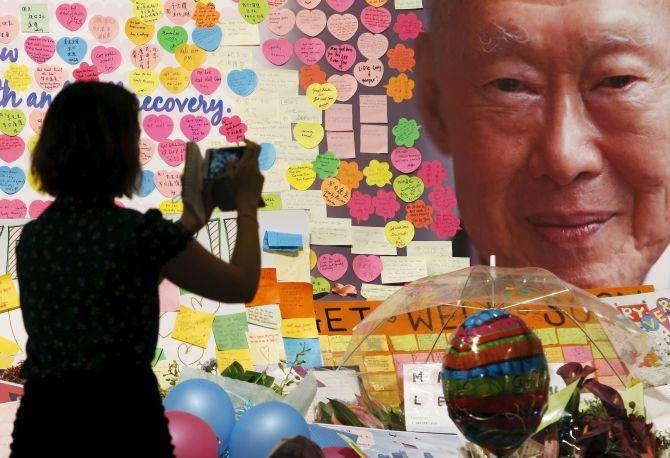 A woman takes photos of cards for former Singaporean prime minister Lee Kuan Yew, placed at a well-wishing corner at the Singapore General Hospital in Singapore. Lee, Singapore's first prime minister and architect of the tiny Southeast Asian city-state's rapid rise from British tropical outpost to global trade and financial centre, died early on Monday, aged 91, the Prime Minister's Office said. Photograph: Edgar Su/ Reuters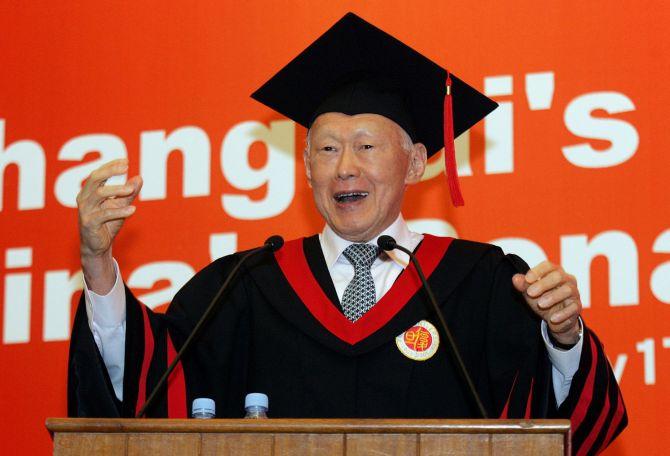 Singapore's Minister Mentor Lee Kuan Yew speaks at the ceremony where he was presented with an Honorary Doctor of Laws degree by the President of Shanghai's Fudan University Professor Wang Shenghong in Shanghai, China. Lee is on a four-day visit in Shanghai. Photograph: Mark Ralston/ Reuters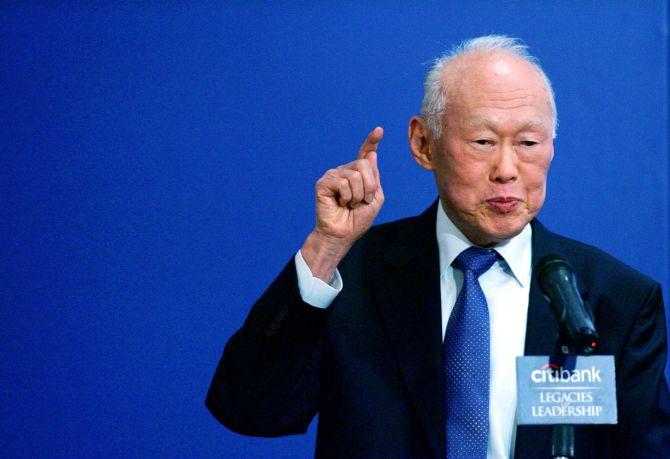 Singapore's Minister Mentor Lee Kuan Yew speaks during a business luncheon organised by Citibank in Hong Kong. Lee is the first Singaporean leader to meet acting Hong Kong leader Donald Tsang after former chief executive Tung Chee-hwa quit earlier this month. Photograph: Reuters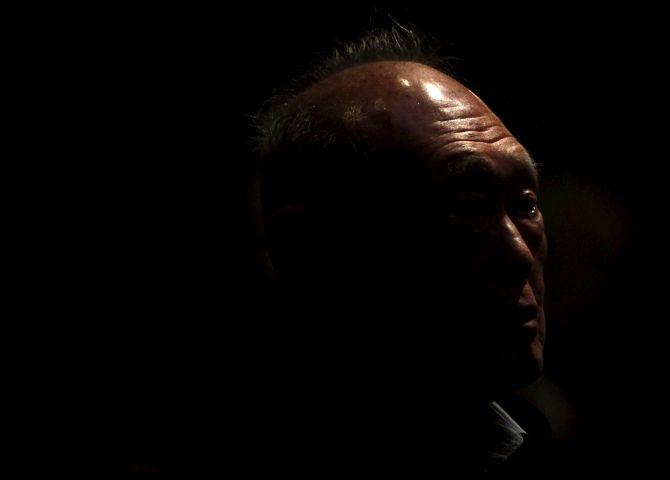 Lee Kuan Yew, minister mentor of Singapore, watches a multimedia presentation during the book launch of 'Lee Kuan Yew: Hard Truths to Keep Singapore Going' in Singapore. Photograph: Tim Chong/ Reuters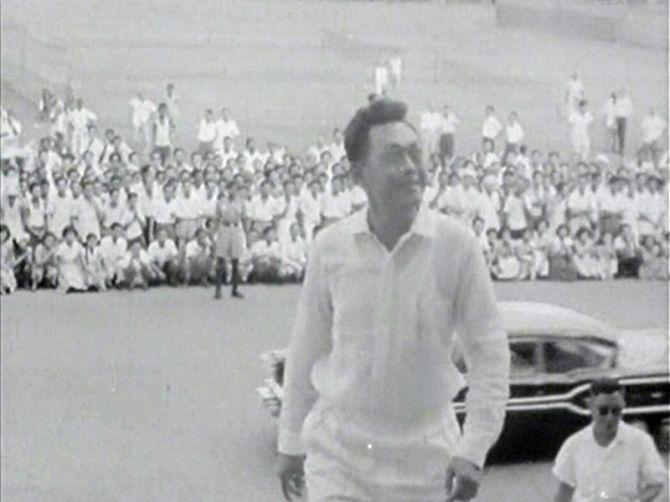 Lee Kuan Yew climbs up the steps at the City Council Chambers following the People's Action Party's win in the national elections in Singapore in this still image taken from a 1959 video. Photograph: Reuters