Four more boys have been rescued on Monday from the cave complex in northern Thailand where a youth football team became trapped two weeks ago, leaving just four teammates and their football coach stuck underground.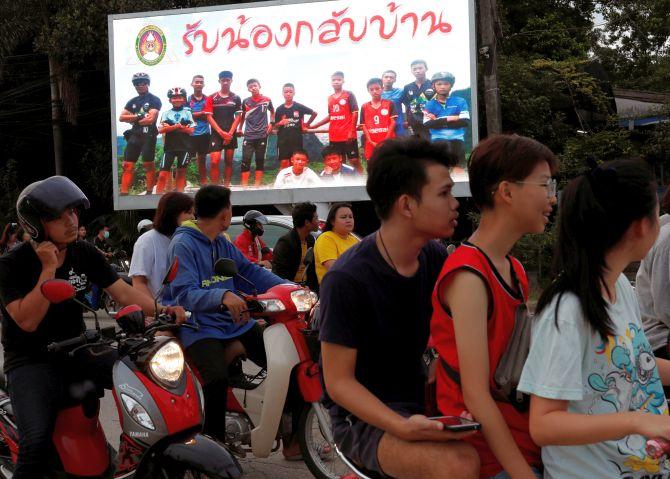 The first of Monday's rescued Wild Boar FC players, whose identities have not yet been confirmed, was seen being carried out on a stretcher shortly before 5pm local time, a few hours after the mission entered its second day.
Boys number six and seven were brought out little over an hour later, with boy number eight spotted being taken out shortly afterwards.
They were all carried out on stretchers and into ambulances before being airlifted to the Chiang Rai Pranukroh Hospital, where the four players rescued on Sunday are recovering.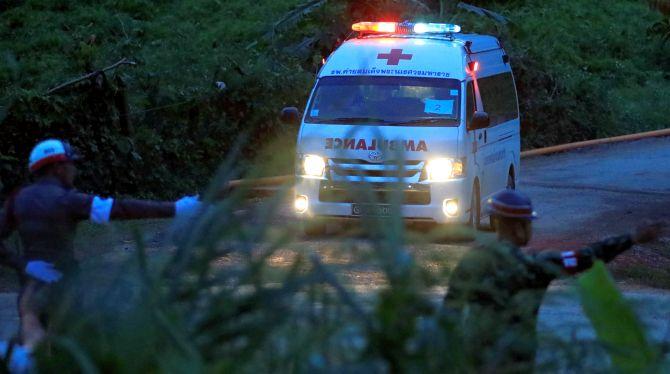 The 12 youth team players and their 25-year-old coach went missing on June 23, having become trapped inside the Tham Luang Nang Non cave in the northern Chiang Rai region by rising flood water.
The first rescue of Monday came shortly after the commander of the mission, Narongsak Osottanakorn, said "oxygen bottles are ready... in the next few hours we will have good news".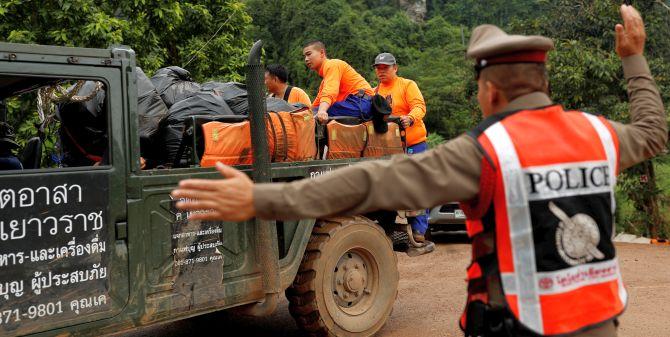 He announced the operation had restarted four hours ahead of schedule on Monday morning.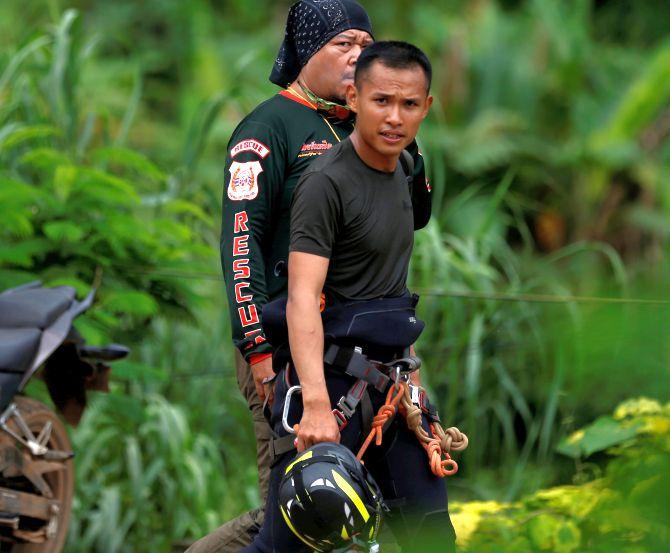 Meanwhile, worried parents waiting at the entrance - many of whom have been holding 24-hour vigils despite the overnight rains -- say they are still not being told 'anything' about which boys are about to emerge from the cave, and can do nothing but wait.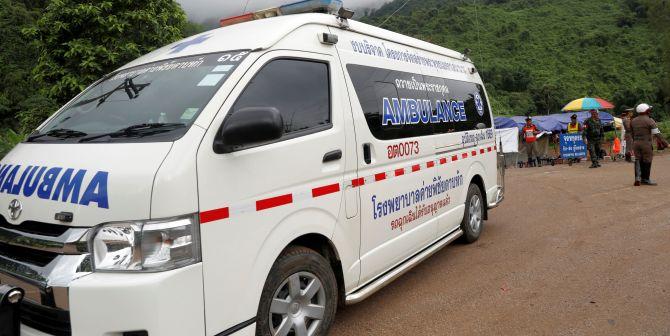 Authorities have said the mission could take three or four days to complete. It is a race against the clock with heavy rain expected in coming days, which would again dangerously flood the tunnels.
Thirteen foreign divers and five members of Thailand's elite navy SEAL unit make up the main team guiding the boys to safety through narrow, submerged passageways that claimed the life of a former Thai navy diver on Friday.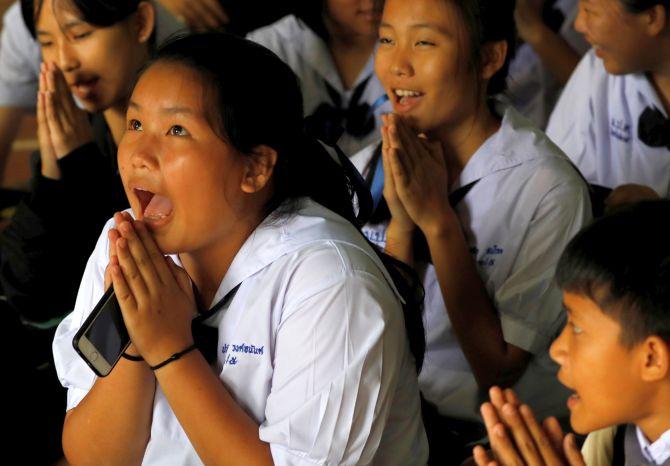 On Sunday, divers held the first four boys close to bring them out, and each had to wear an oxygen mask to enable normal breathing, authorities said.
Narongsak said rescuers had to tighten a guide rope as part of their preparations before this second phase of the rescue on Monday.
Interior Minister Anupong Paochinda told reporters the four rescued boys rescued on Sunday were in good health in hospital but did not give details.