Murad Osmann and his girlfriend Natalia Zakharova became Instagram famous thanks to their #FollowMeTo series, where they travelled the world together and took pictures where Natalia faced forward with her arm extended back, holding Murad's hand like he's following her. They visited all kinds of beautiful places, like India, Hong Kong, Paris and Milan and many others.
But, on Sunday, Osmann paid the best tribute to their photographs by recreating the same scene that made them famous. It turns out he and Zakharova tied the knot, and of course, the two celebrated with the perfect "follow me" image below.
Here are some of their stunning images that will make you fall in love, with travel and love itself.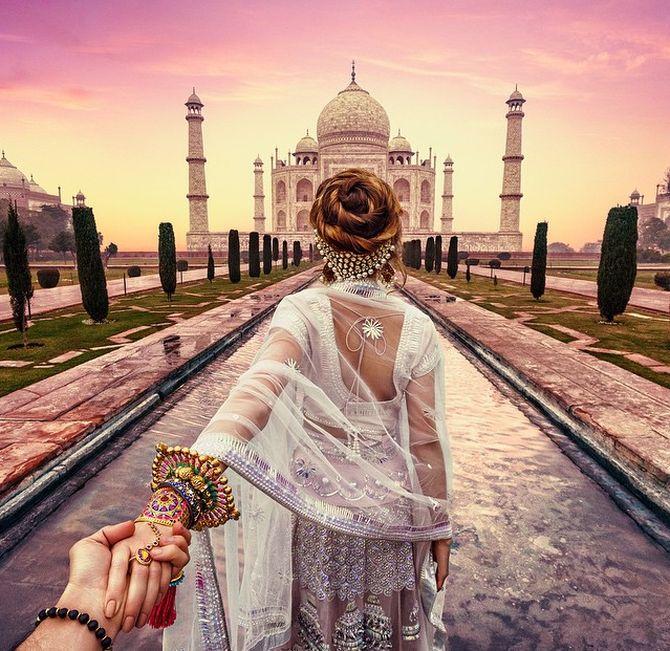 #followmeto the great Taj Mahal with @yourleo. It is hard to explain the emotions that you feel the first time you see the Taj Mahal through the entrance doors. It truly is one of the world's best wonders. Photograph:@muradosmann/Instagram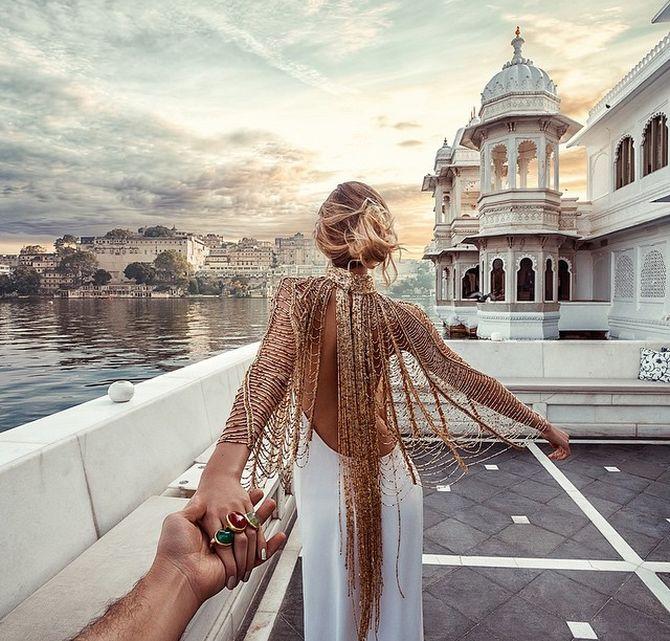 #followmeto Udaipur, India with @yourleo. After visiting New Delhi, Varanasi, Agra and Jaipur, we have decided that we want to rest at the final destination and Udaipur was the best choice. Of course, we didn't sit still and took a photo at this amazing palace in the middle of the lake. Photograph:@muradosmann/Instagram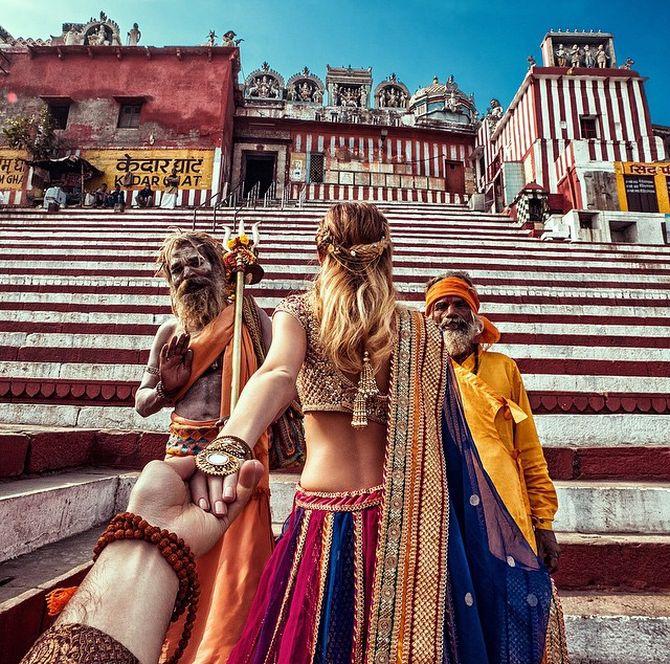 #followmeto Varanasi with @yourleo. It was the city we were most excited about visiting having seen so many photos and videos of it. Hindus believe that Varanasi is one of the oldest cities in the world. Photograph: @muradosmann/Instagram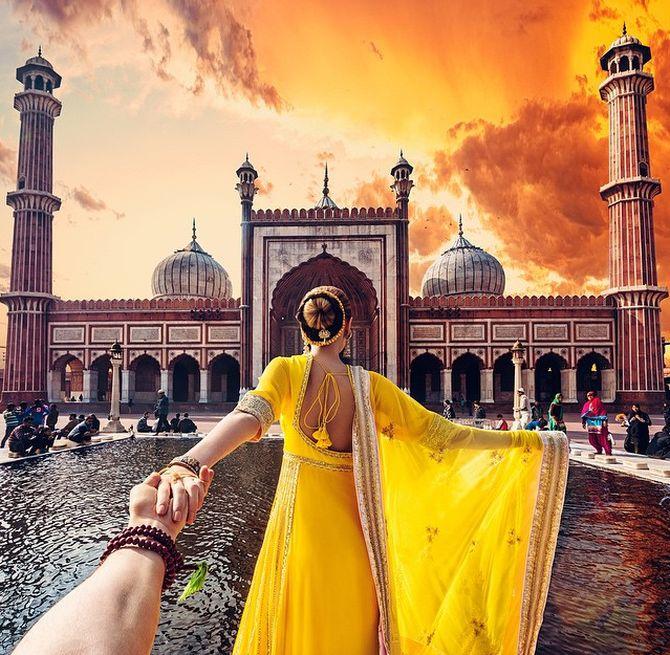 #followmeto Jama Masjid mosque in New Delhi with@yourleo. It is the largest mosque in India and its scope amazes you. There is a very loud market surrounding it and yet with every step as you walk inside you become more and more peaceful and relaxed. Photograph: @muradosmann/Instagram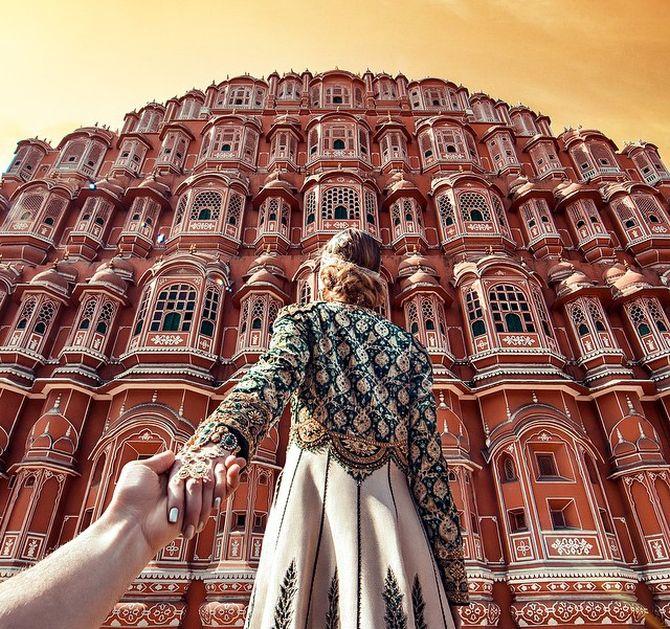 #followmeto the amazing Hawa Mahal with @yourleo. It is a palace in Jaipur, India, also known as 'Palace of Winds'. It was constructed to let the royal ladies of the court view the daily activities in the streets. Photograph: @muradosmann/Instagram
#followmeto Amer Fort in Jaipur India with @yourleo. It was an amazing trip with a lot of stories and photos to share. This is just a beginning :) Photograph: @muradosmann/Instagram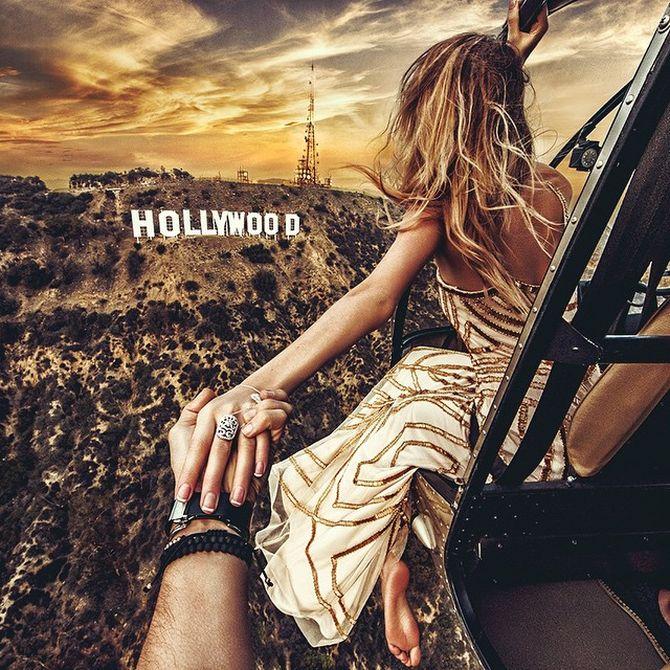 Who needs doors on a helicopter :) #followmetoHollywood with @yourleo. Photograph: @muradosmann/Instagram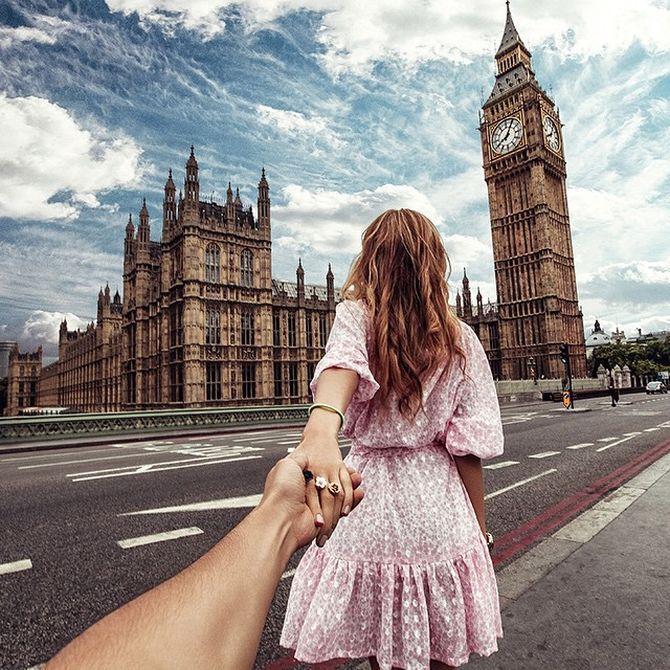 #followmeto London with @yourleo. Photograph: @muradosmann/Instagram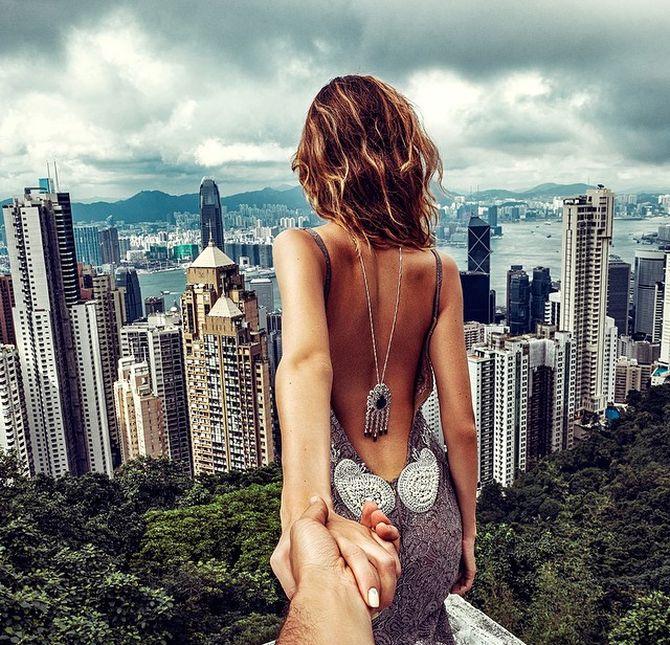 #followmeto the Victoria Peak in Hong Kong with@yourleo. We were there in May and are missing this place already. Photograph: @muradosmann/Instagram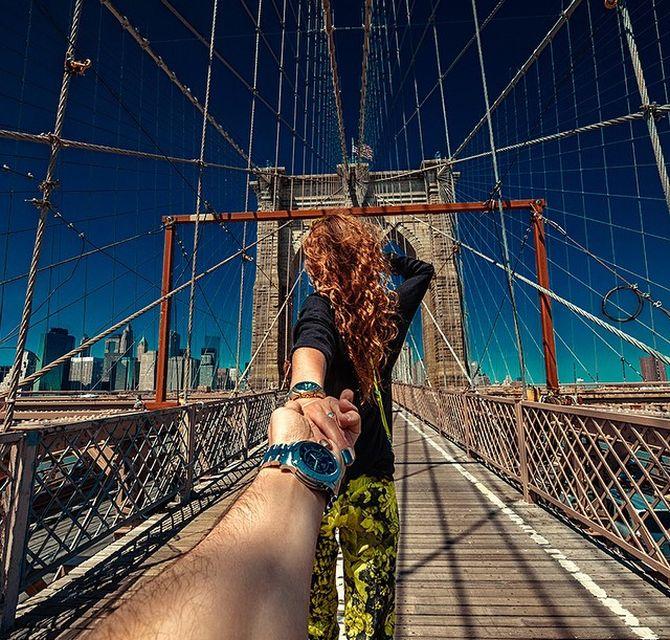 #followmeto the Brooklyn Bridge, New York City with@yourleo. Photograph: @muradosmann/Instagram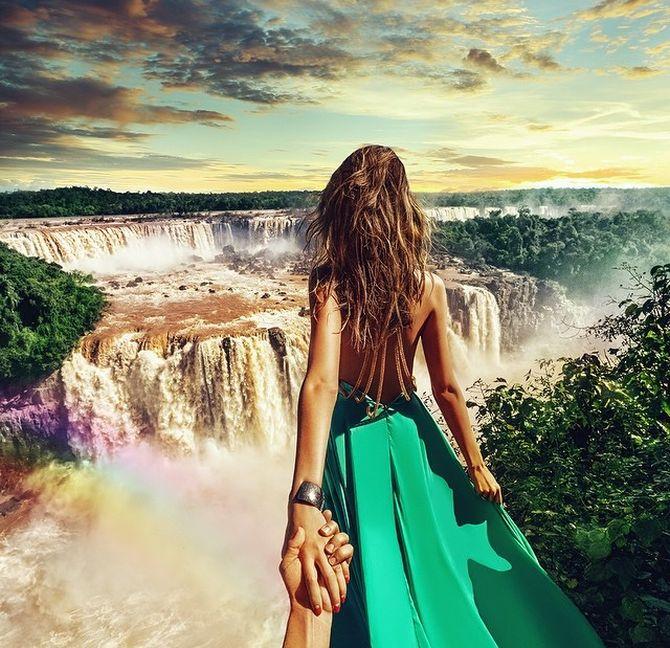 #followmeto the Iguazu waterfalls in Brazil with@yourleo. Big thanks to @visitbrasil #visitbrasil. Photograph: @muradosmann/Instagram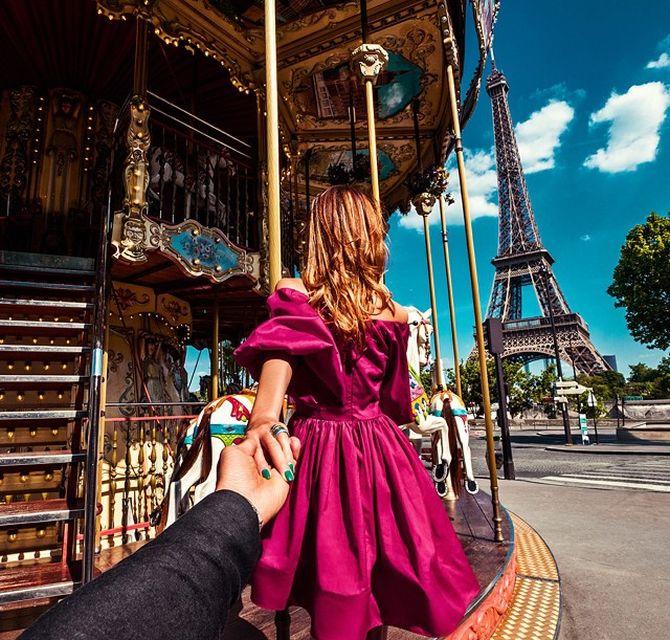 #followmeto the Eiffel Tower in Paris. Photograph: @muradosmann/Instagram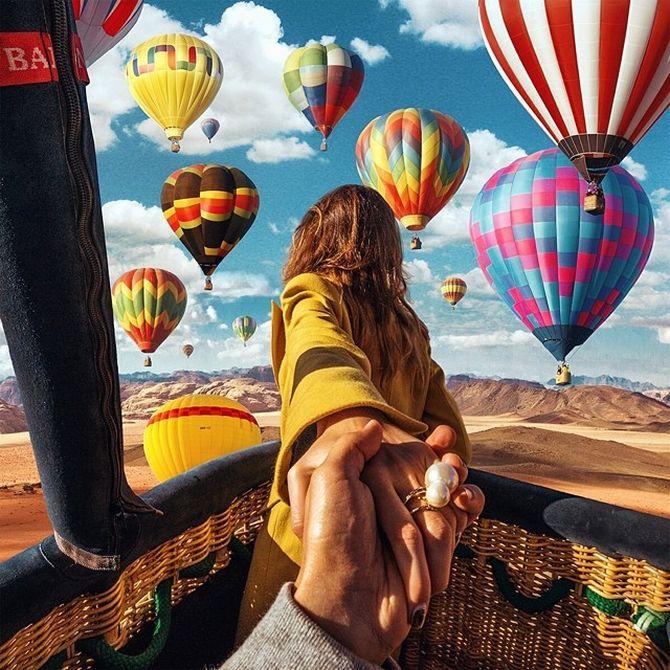 #followmeto the amazing Jordan with @yourleo. Collabing with my friend @nois7. Photograph: @muradosmann/Instagram
#followmeto the Piazza Duomo in Milan with @yourleo. Big thanks to @zhanna_bianca for showing us this monument and for helping us run away from the police :) Photograph: @muradosmann/Instagram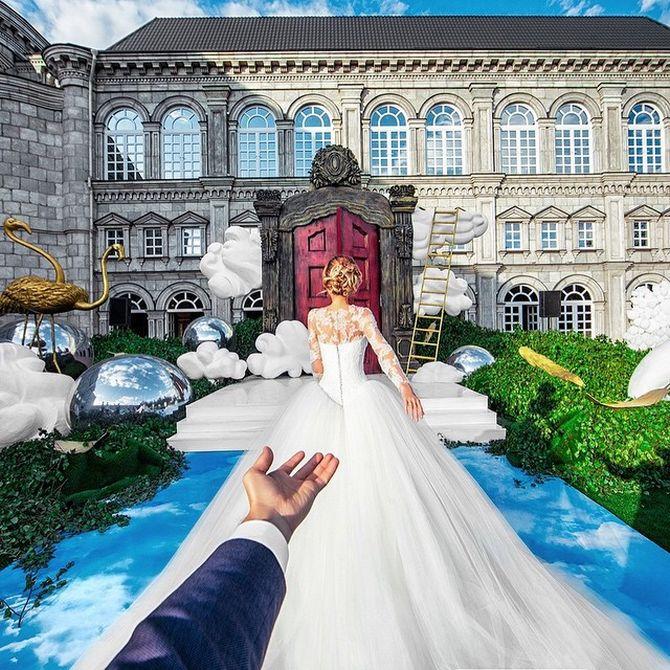 #followmeto the wedding with my love @yourleo. I promise to hold your hand and tell you I love you every day for the rest of our lives. Photograph: @muradosmann/Instagram