This place is a must for coffee lovers!
All Photographs: Stefano Rellandini/Reuters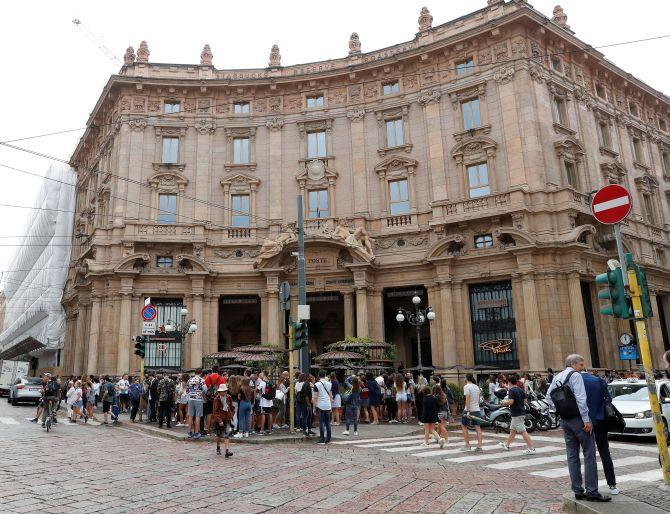 "We arrive with humility and respect in the country of coffee," Howard Schultz, the founder of Starbucks, told Corriere della Sera, Italy's leading daily, as the United States coffee giant made its entry into the country. Welcome to Starbucks' first ever Italian outpost in the city of Milan.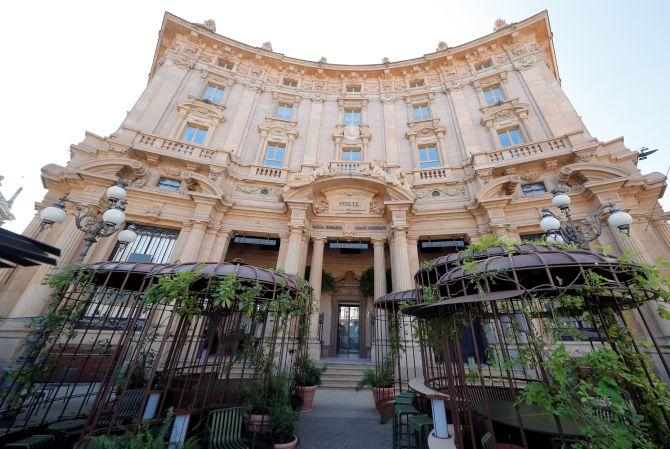 Called the Reserve Roastery, it lives in a former post office in Milan's Palazzo delle Poste, near some of the city's busiest tourist destinations. And Reserve, it is nice to look at.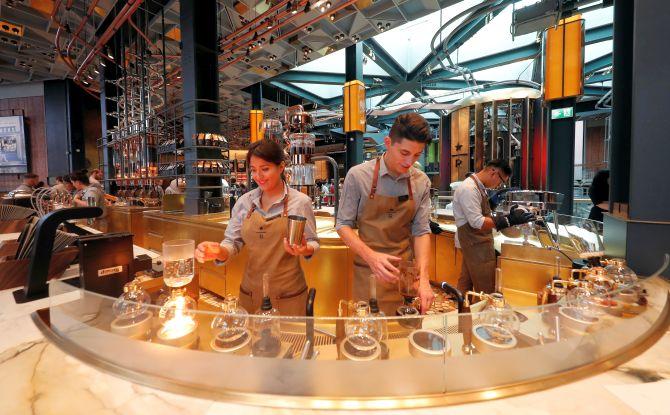 The Milan Roastery is 25,000 square feet with a 30-foot marble bar, a giant coffee roaster, and small-lot Arabica coffee on the menu. You can order pour over or cold brew, or espresso and cappuccino as is only fitting in Italy.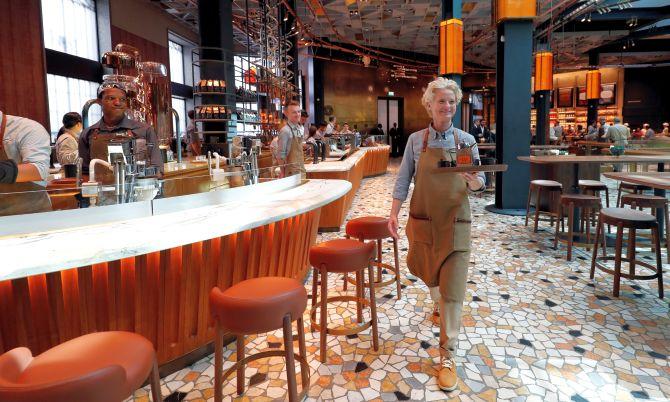 This is not like the noisy, cluttered Starbucks down the block from your office building. There are two other Reserve Roasteries in the world, one in Seattle and the other in Shanghai.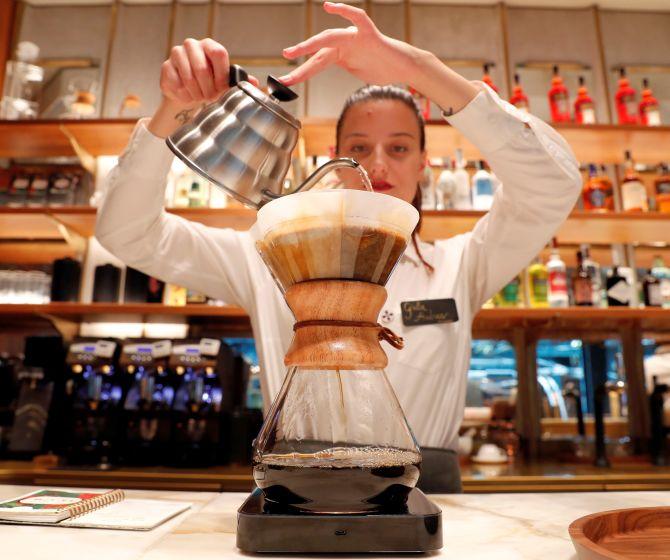 The menu was created by Rocco Princi, a Milan-based baker whose warm breads and to-die-for nibbles can also be found at the chain's Seattle Reserve Roastery and Tasting Room.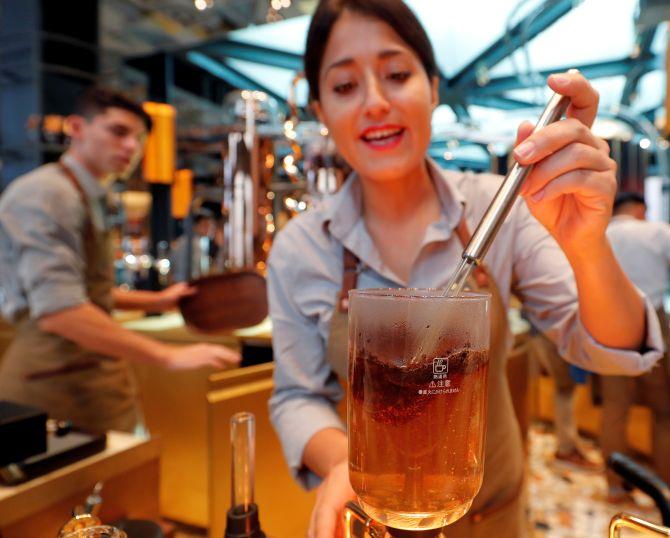 The evening menu features craft cocktails, some made with cold brew, and small bites. At the Milan Roastery, an espresso will cost €1.80 "sitting or standing," Corriere della Sera noted, since in Italian coffee shops, the price changes depending on whether you have table service or gulp your drink down at the bar. A cappuccino will cost as much as €4.50.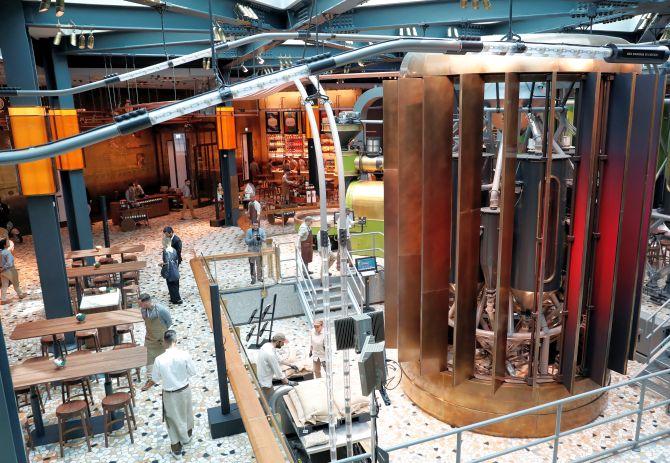 Customers at the new Starbucks in Milan can watch the beans being roasted in the huge 22 foot bronze cask while they sip their coffee.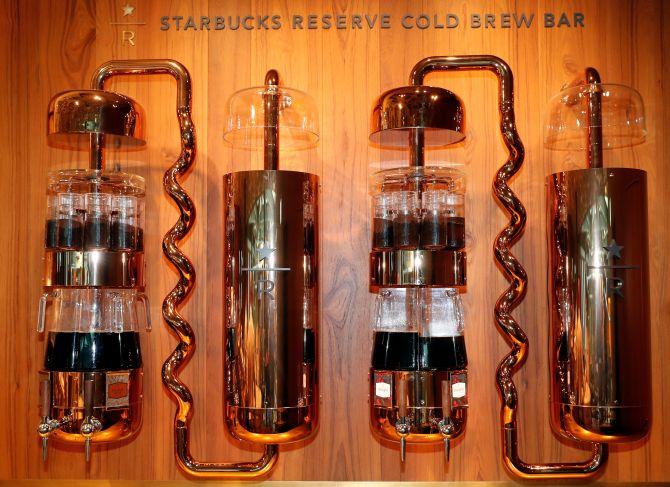 This new Starbucks is like the Willy Wonka factory of Cafe Arabica and Italian romance. Alembics inside the new Starbucks Reserve Roastery flagship where the coffee beans are roasted.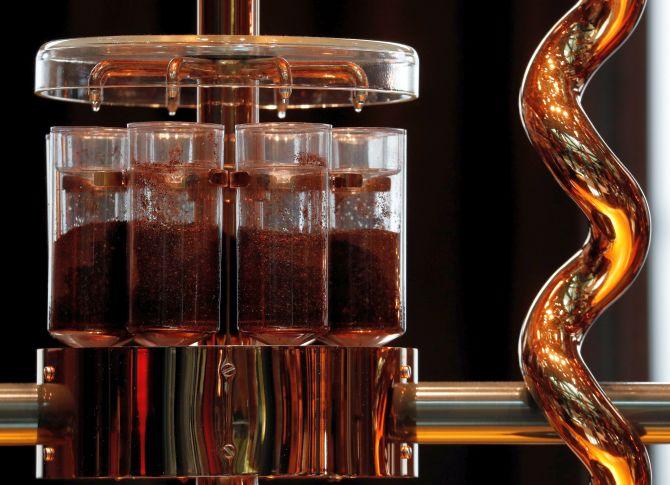 Italy is Starbucks' 78th global market, and the Milan opening comes 20 years after Starbucks opened its first store in Europe, which was in London in Kings Road in 1998. The company has described the Milan store as 'the crown jewel of Starbucks global retail footprint' and it says the chain plans more cafes in Milan later this year.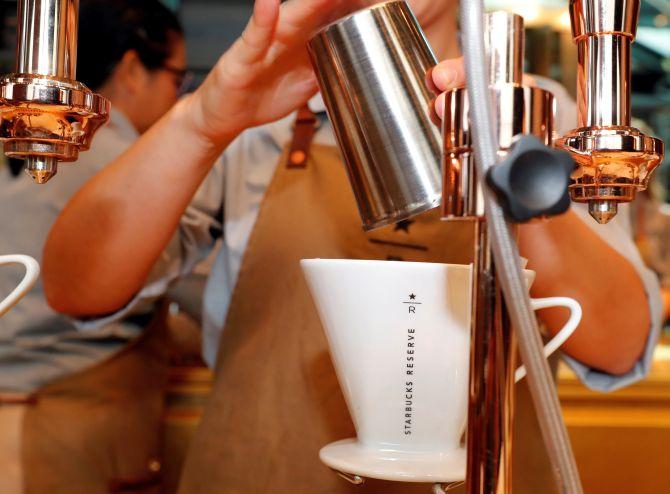 The company also hopes the store's cocktail bar will be an attraction as many who work in Milan, Italy's fashion and financial capital, cherish the tradition of meeting friends or colleagues for an 'aperitivo', or pre-dinner cocktail, often in cafes.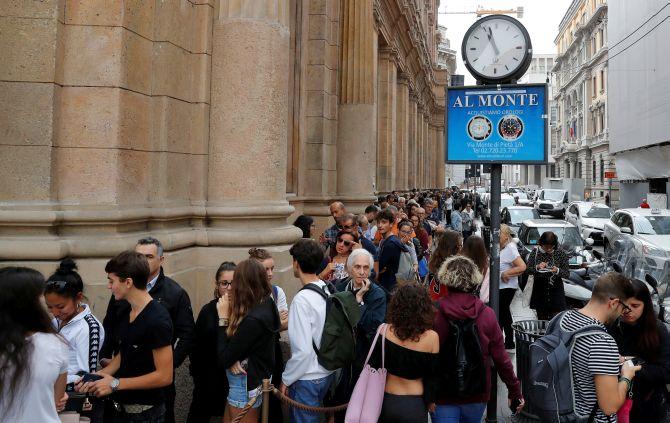 The roastery will create nearly 300 jobs in Italy. But everyone isn't happy about the news. "Why on earth would anyone want over-roasted crap coffee when even the worst cafe in Italy has better coffee than Starburnt," one person wrote on Twitter.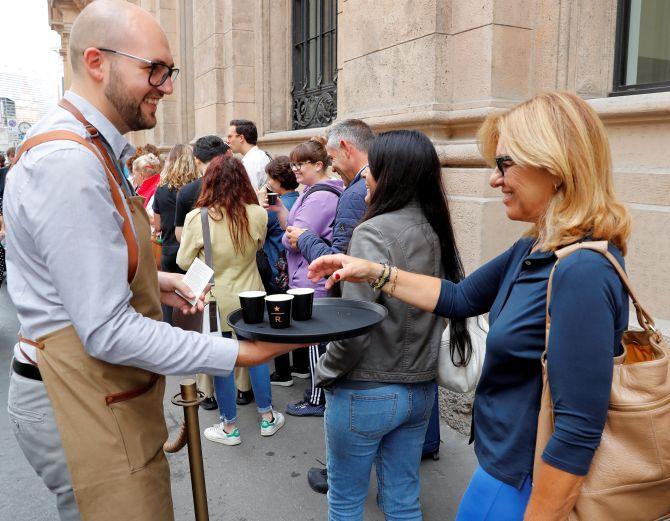 We'll see what the Italians have to say in response. But, we have to ask, how long until there's a Starbucks on every corner in Vatican City?