India's greatest contemporary architects Charles Correa died on Tuesday night at the age of 84. He was best known for his "open-to-sky" designs, which were reflected in some of his famous projects.

Rediff.com takes a look at some popular buildings that got the Correa touch.

1. Islamic Centre, Toronto, Canada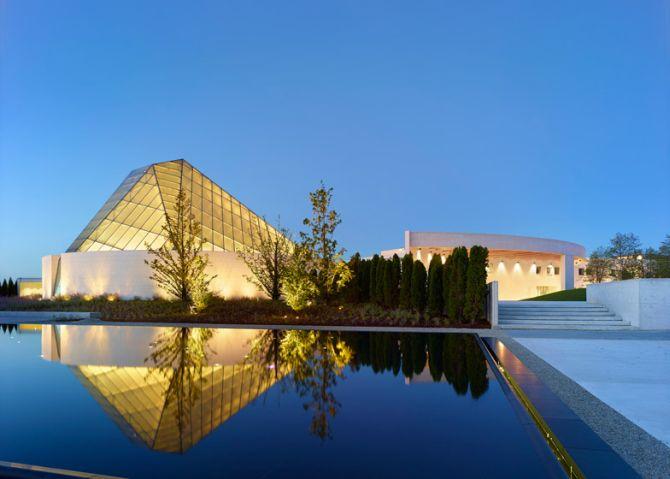 Toronto's Islamic cultural centre stands out because of its stunning glass dome. It shares a patch of parkland with the Aga Khan Museum.

Correa designed the structure in partnership with local studio Moriyama & Teshima Architects to provide a cultural centre for the Islamic community. Photograph: deezeen.com

2. Champalimaud Centre for The Unknown, Lisbon, Portugal


Champalimaud Centre rings a bell, doesn't it? Yes, here's where the 'infamous' Lalit Modi's wife was treated for cancer in 2014.
This research and diagnostic centre with its state-of-the-art facility is a work-in-progress. Photograph: Carlos Luis M C da Cruz/Wikipedia

Watch the video here

3) Permanent Mission of India to the United Nations, New York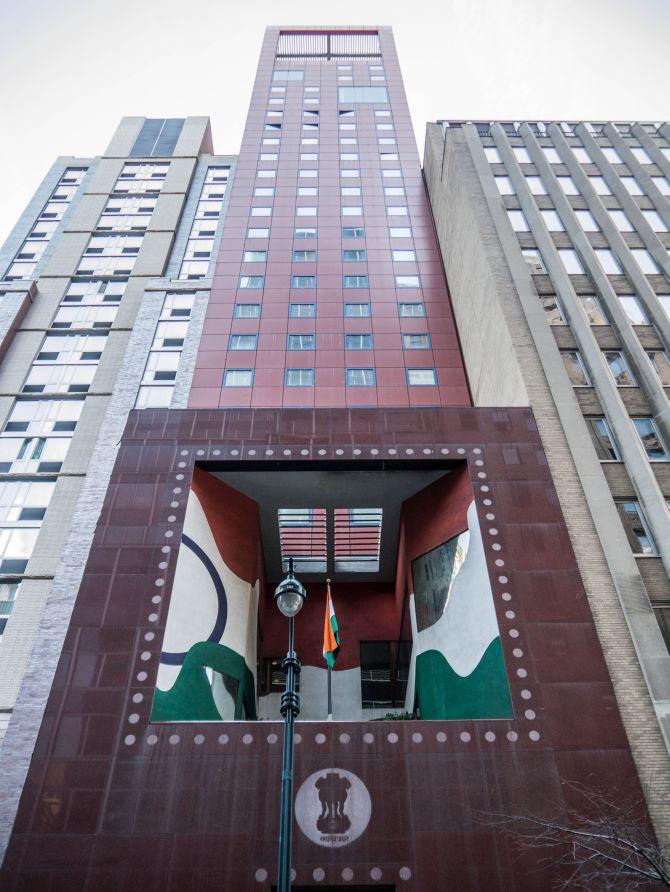 Designed by the legendary Correa, the building has a red granite base and a double-height penthouse porch at the top, which houses offices of India's permanent representative, deputy permanent representative, a minister and political coordinator, six counsellors, a colonel-rank military advisor and several other secretaries.

It is just down the road from the UN Headquarters in New York. Photograph: Julio Ferrer/Flickr

4) Gandhi Smarak Sangrahalay, Sabarmati Ashram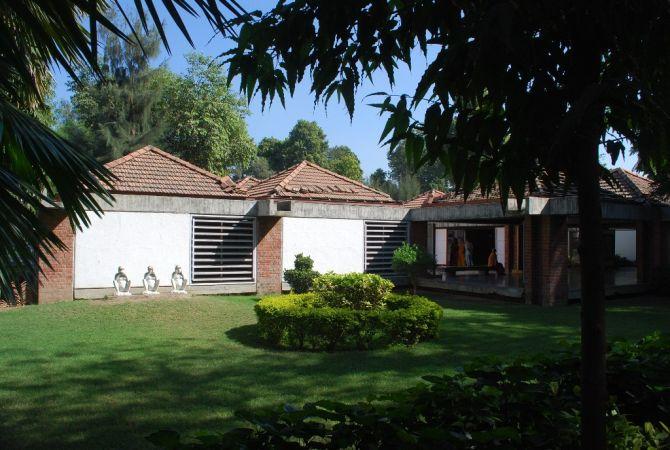 The museum at the Sabarmati Ashram in Ahmedabad was designed by Correa. It was inaugurated by Jawaharlal Nehru on 10 May 1963. Photograph: Sanyam Bahga/Wikipedia

5) Jawahar Kala Kendra, Jaipur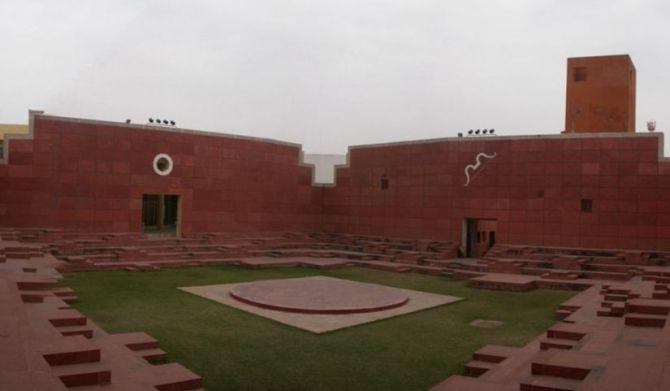 This arts centre built in 1992 is dedicated to India's first prime minister Jawaharlal Nehru.

It is a contemporary building based on the archaic notion of the cosmos -- the navgraha (nine planets) mandal, according to Correa's website (charlescorrea.net). Photograph:
Sahil Latheef/travellingsahil.blogspot.com

6) Vidhan Bhavan, Bhopal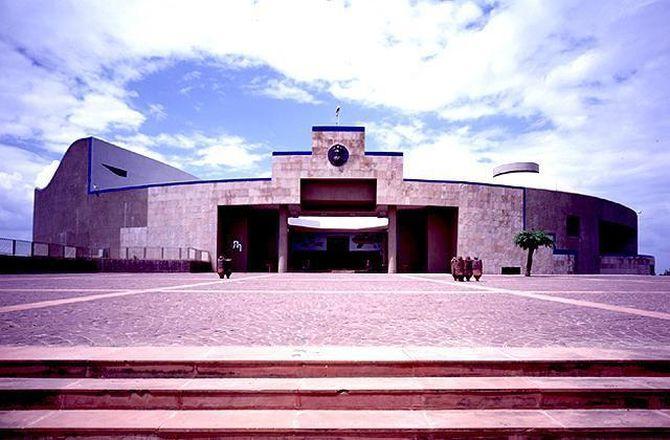 Correa designed Vidhan Bhavan in Bhopal, in Madhya Pradesh. It overlooks courtyards and gardens -- there are gardens within gardens divided into nine squares, according to Correa's website.

He also designed the Bharat Bhavan. Photograph: archnet.org

7) Kanchenjunga, Mumbai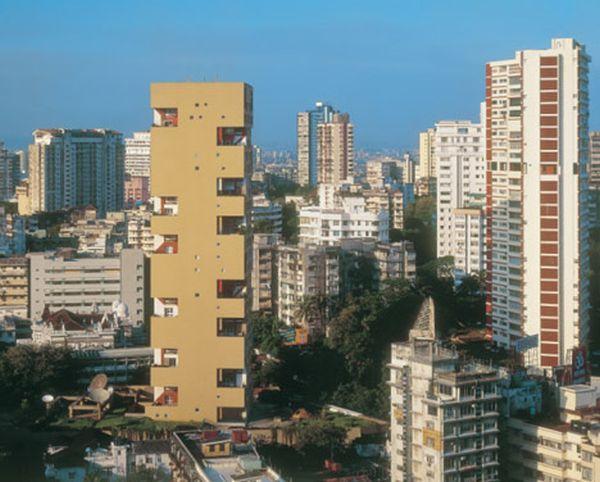 Kanchenjunga is one of the most luxurious apartment blocks in the city located at the upmarket Peddar Road. The interlocking duplexes in the building are somewhat like the Permanent Mission of India to the UN structure in New York.

8) Cidade de Goa, Goa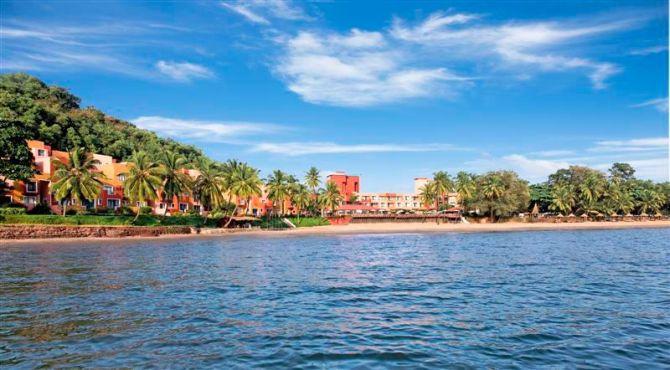 This five-star beach resort, a few minutes drive from Panaji, is built on a sloping site which descends down to the beach on a river. Photograph: Cidade de Goa/Facebook

9) British Council, Delhi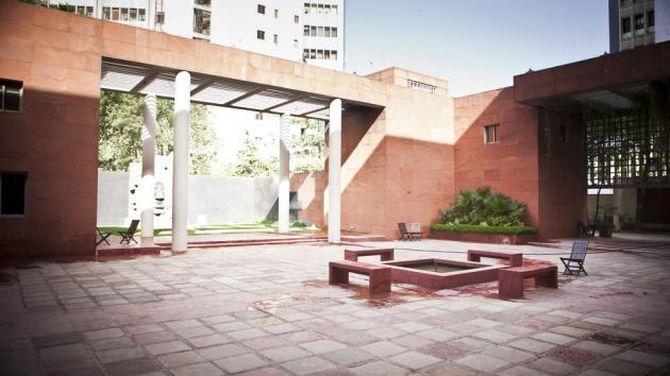 Built in 1992, the new building of the British Council houses a library, an auditorium and an art gallery. These elements are arranged in a series of layers, recalling the historic interfaces that existed between India and Britain. Photograph: Courtesy British Council
10) Portuguese Church, Mumbai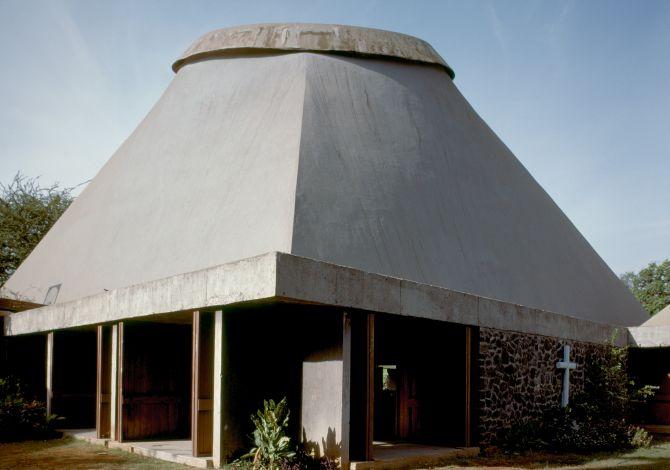 One of Mumbai's oldest churches, the Portuguese Church (The Church of Our Lady of Salvation) was redesigned by Correa in the 1970s. The shell roofs are ventilated at the top and the skylight in the baptistery is by noted Indian artists M F Husain.