Summer is here and how! People are sweltering in the heat, hoping for the rain gods to smile down upon them. As the mercury keeps climbing higher, people are being hospitalised. In Ahmedabad, the heatwave is so severe that three people have died while another 10 have been admitted to hospitals.
Weather officials say there is little respite for people from the treacherous heat. In such conditions, there are a few who have found interesting ways to avoid suffering under the fiery sun.
Here's a look at a few of them.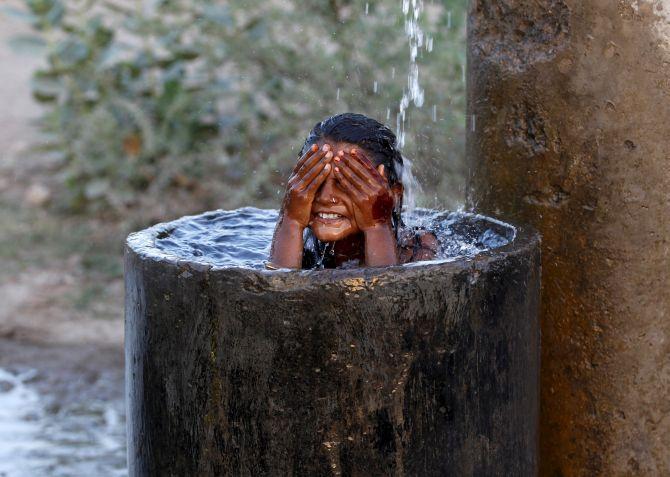 A girl bathes to cool off herself with water that is leaking from a broken pipe valve on a hot summer day on the outskirts of Ahmedabad, India. Photograph: Amit Dave/Reuters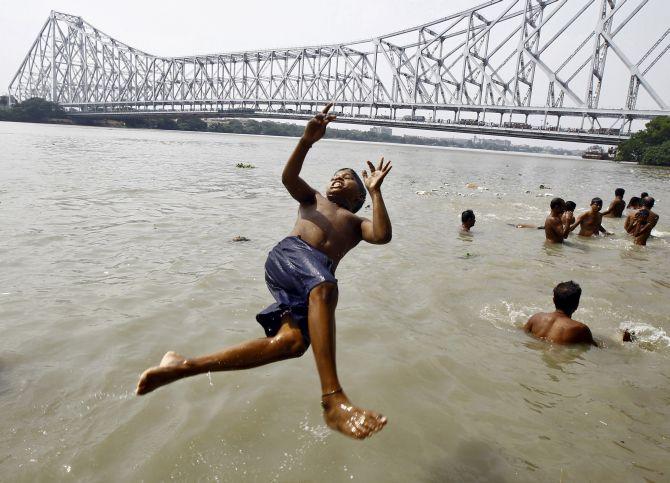 A boy jumps into the Ganges to cool off himself on a hot summer day in Kolkata, where temperatures reached 37 degree Celsius, according to India's weather department website. Photograph: Rupak De Chowdhuri/Reuters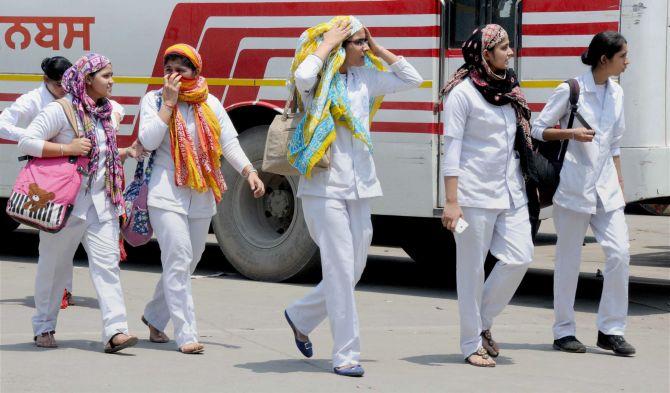 Girls cover their heads to protect themselves from the heat on a hot summer day in Amritsar. Photograph: PTI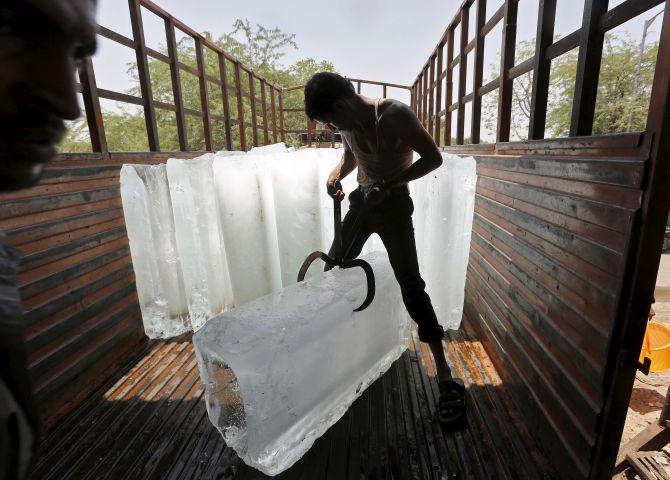 The worker of an ice factory loads an ice bar onto a truck to supply to a market on a hot summer day on the outskirts of Ahmedabad, where temperatures reached 44 degrees Celsius on Tuesday. Photograph: Amit Dave/ Reuters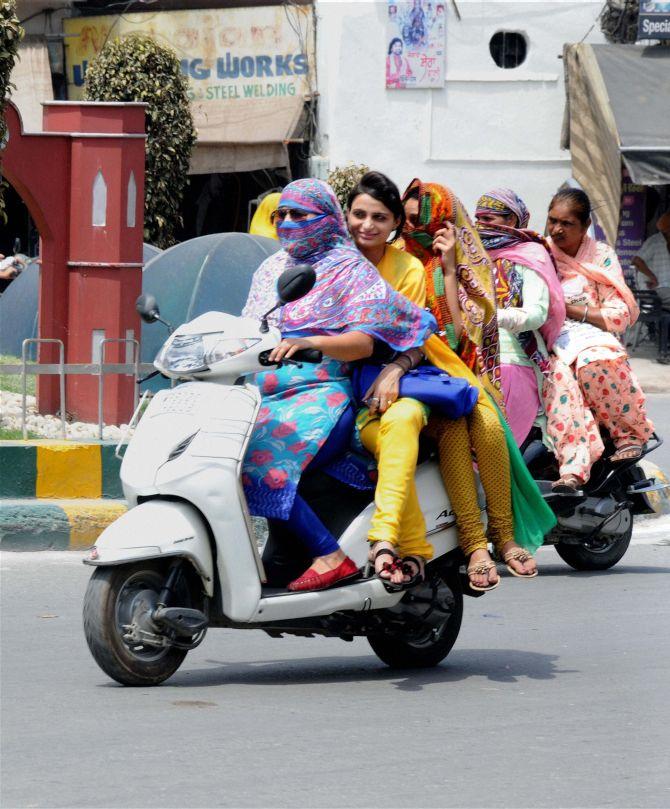 Girls try to protect themselves from the heat on a hot summer day in Amritsar on Tuesday. Photograph: PTI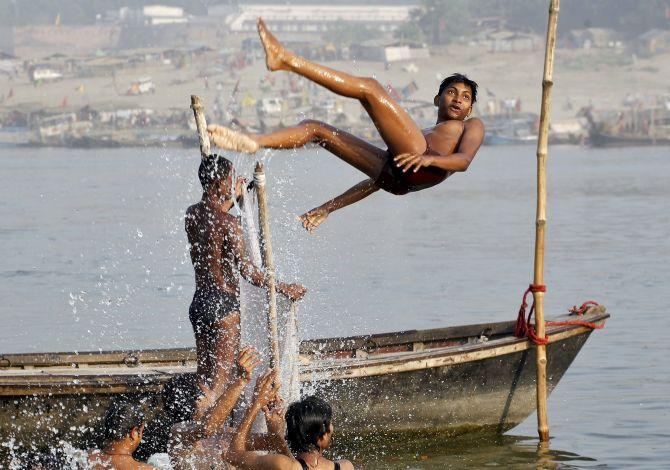 A boy somersaults as he cools off himself in the waters of the Ganga in Allahabad, India. Photograph: Jitendra Prakash/Reuters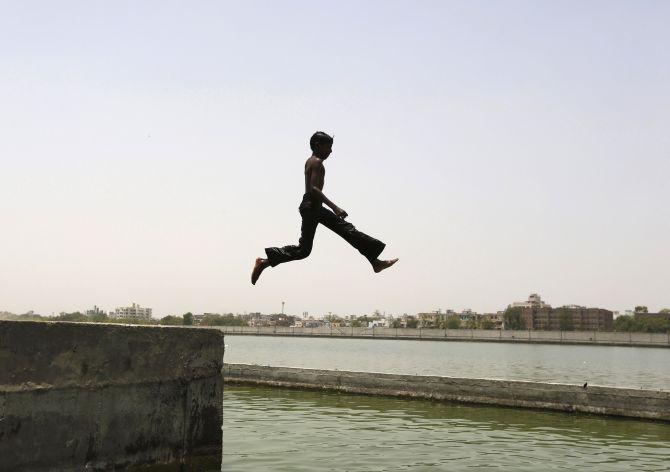 A boy jumps into the Sabarmati River to cool off himself on a hot summer day in Ahmedabad, India. Photograph: Amit Dave/Reuters
Got any interesting summer pictures of your own? Share them with us HERE